Vancouver to Vancouver Itinerary
Vancouver is a fantastic starting point for your Pacific Northwest charter. The following Vancouver to Vancouver Itinerary is just one example of an eight-day journey. Your Captain will work with you to create a personalized itinerary that reflects your interests.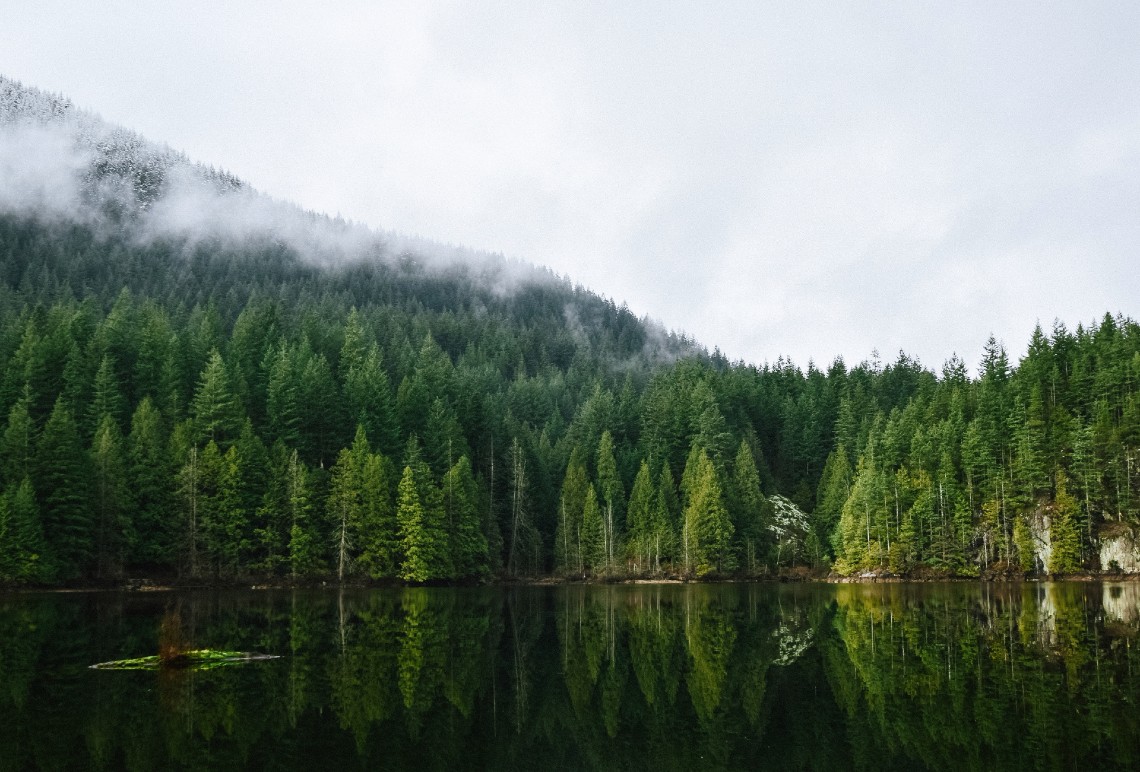 Day 1: Vancouver
Vancouver is a city of contrasts, where you can go from the beach to the mountains in twenty minutes. Board your yacht at the Coal Harbor Marina in Vancouver. Before departing for the islands, explore this modern coastal city. Browse the shops and perhaps enjoy a meal at one of the city's French restaurants, such as Au Comptoir.
Places to See
Stanley Park
Capilano Suspension Bridge Park
Vancouver Aquarium
Vancouver Art Gallery
Museum of Anthropology at UBC
Things to Do
Go whale watching
Visit the Gastown neighborhood for hopping, dining, arts and culture, and nightlife.
Take a bike tour
Day 2: Vancouver to Gibsons
Your first destination feels like a peaceful island getaway even though it's still on the mainland. Accessible only by boat or air, this strip of quiet beaches, cedar forests, summer cottages, and artist colonies – hosting the highest population of artists in Canada – is just two hours from Vancouver.
Take a leisurely walk and have a picnic on Georgia Beach, kayak along the shoreline, or relax aboard your yacht.
Day 3: Gibsons to Pender Harbor
Set sail to Pender Harbor, a beautiful fishing village that marks the beginning of the Sunshine Coast. This area gets more sunshine than Maui! Pender Harbor is a collection of bays and coves, so launch the tender and kayaks and set out to explore all the beautiful nooks and crannies that stretch for almost 40 miles.
Day 4: Pender Harbor to Lund
Today, cruise to the tiny seaside village of Lund. This is the perfect place to go hiking, and the tranquil landscape has many hiking trails leading through forests and hills. Or, take a guided kayak tour.
Day 5: Savary Islands
When you wake up at today's destination, you might think you're in the Caribbean, not the Pacific Northwest. This island has the warmest water north of Mexico due to the warm southern tide, gleaming white sand beaches, beautiful swimming waters, and stunning ocean and mountain views. Spend the day exploring, fishing, kayaking, or relaxing.
Day 6: Prideaux Haven
Arrive at Prideaux Haven, in the heart of Desolation Sound. Prideaux Haven is a series of protected coves and inlets known as one of the most scenic anchorages in an area. Warm waters make this area ideal for swimming and scuba diving, saltwater and freshwater fishing, kayaking, and paddleboarding.
Day 7: Pendrell Sound
The protected Pendrell Sound is the ideal place to break out the water toys as it maintains year-round water temperatures averaging 74 degrees Fahrenheit. It's well known for having the warmest water north of Mexico. Have fun playing, then take a tender tour. Bring the camera to capture any wildlife sightings.
Day 8: Refuge Cove to Vancouver
Finish your Vancouver to Vancouver Itinerary with a flight back to Vancouver on a seaplane. It's a memorable way to return to reality, looking out at the vastness of the fantastic areas you discovered with friends and family.
Refuge Cove has long been the favorite stop of boaters cruising the coastal waters of British Columbia. Visitors to Refuge Cove will enjoy the charm and traditions of a historic coastal village alongside the convenience of an established supply stop.
End of your Vancouver to Vancouver Itinerary.
Please contact us at 1 (321) 777-1707 or complete our contact form to start planning your yacht charter vacation! It's never too early, or too late to inquire about your bespoke private yacht charter.
You make the memories. We make the arrangements.