Kasos
Kasos (Kassos), located east of Crete in the Carpathian Sea, is a small rocky island. It is the southernmost island of the Dodecanese, located between Karpathos and Crete. Maintaining its traditional way of life, you'll find the locals warm and friendly and the towns uncrowded with tourists.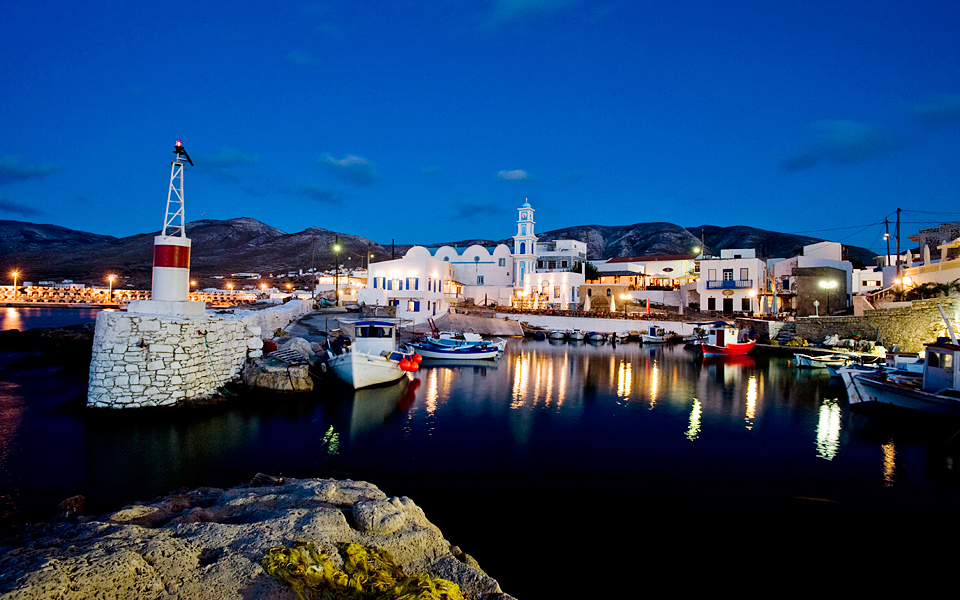 Climate
Kasos enjoys a mild Mediterranean climate. Summers are sunny and dry, while the winters are mild. Although humid, Kasos experiences some heavy rains during winter and autumn.
Places to see
Towns and villages. Fry is the capital and main port of the island. Emporios is the old trade harbor of the island. Agia Marina village is one of the most beautiful in Kasos. Panaghia is a lovely village with several well-maintained stately homes, imposing archaic columns, and exquisitely carved wooden doors. Poli is the old capital of Kasos and is 2 kilometers away from the current capital. Arvanitochori village is situated almost in the island's center, 3 kilometers from the capital. Many tourists visit Arvanitochori village to see its beautiful architecture.
Beaches. From busy to secluded, there's a beach on Kasos for everyone. Visit one or more of them, such as Emporios, Ammounda, Helatros, and Armathia.
Things to do
Caving. The caves of Kasos, Ellinokamara, and Selai (Stilokamara) were once a place of refuge during pirate raids. It's best to hire a local guide.
Swim. Emporios offers an organized sandy beach with shallow, calm waters.
Windsurf. One good spot is at Helatros in the southern part of the island.
Snorkel. With its soft sand and cobalt blue waters, the beach of Marmara makes a perfect spot for swimming and snorkeling.
Dine. If you're not in a hurry, visit Milos taverna in Fry. The food is local, and there's a good sea view. Or, for fresh seafood, go to Meltemi, also in Fry.
Please call us today at 1 (321) 777-1707 or describe Your Vacation Vision to help you plan your fully-crewed private luxury yachting vacation! Inquire as soon as possible about your custom, crewed yacht charter.
You make the memories. We make the arrangements.