Nestled on the beach of Saint-Jean, Nikki Beach St Barth is a luxurious haven for the world's jet-set clientele. Nikki Beach hosts the rich and famous, adding celebration, sophistication, and excitement to the island. It makes a great stop on your luxury St. Barths yacht charter.
Modeled after the same European minimalist, contemporary look and feel as the brand's other locations worldwide — Nikki Beach St Barth is simplistic in beauty and rich in style.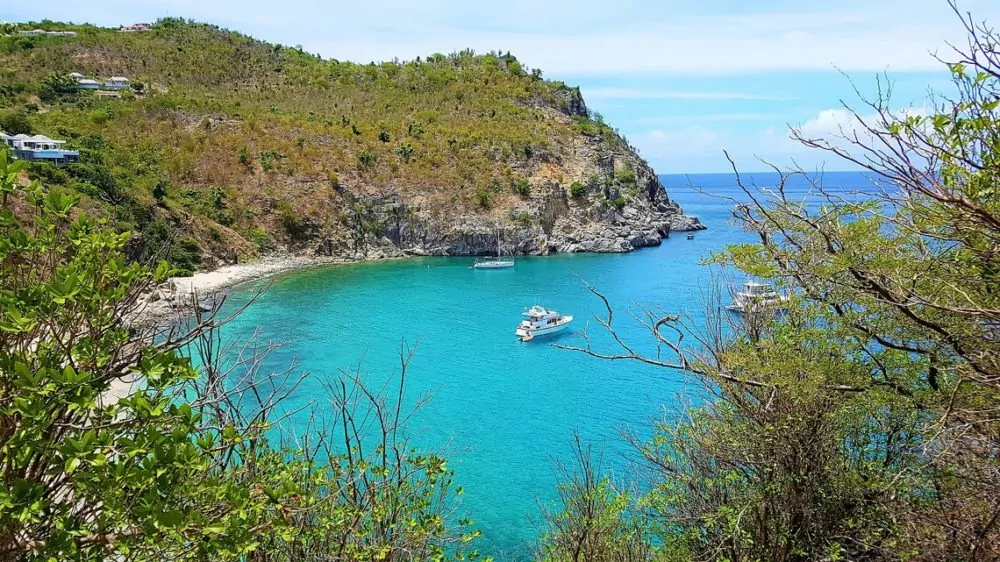 Overview of St Barths
St Barths, also known as Saint Barthélemy, is a hidden gem in the Caribbean that has become a popular destination for luxury yacht charters. With its stunning beaches, turquoise waters, and vibrant culture, it's no wonder that St Barths has become a top choice for travelers seeking a high-end vacation experience.
One of the main attractions of St. Barths as a luxury yacht charter destination is its exclusivity. The island is home to some of the Caribbean's most luxurious resorts, villas, and beach clubs. Visitors can enjoy privacy and seclusion while surrounded by breathtaking natural beauty. The island also boasts a thriving yacht charter industry, offering a wide range of luxury yachts for travelers to choose from.
St. Barths is famous for its upscale lifestyle, attracting a discerning crowd of travelers who appreciate the finer things in life. The island is a haven for luxury shopping, with many high-end boutiques offering designer clothing, accessories, and jewelry. Food enthusiasts will also be delighted by the island's gourmet dining scene, which includes a variety of Michelin-starred restaurants and world-class chefs.
In addition to its luxurious amenities, St Barths offers a range of activities and attractions for visitors to enjoy. From water sports like snorkeling, diving, and paddleboarding to hiking through lush landscapes and exploring historic sites, there is something for everyone to enjoy. Whether you're seeking relaxation or adventure, St Barths has it all.
Why Nikki Beach in St Barths is a Must-Visit Location
If you're planning a luxury yacht charter vacation to St Barths, Nikki Beach is a must-visit location. Here's why you shouldn't miss out on this incredible spot.
Location
First and foremost, the location of Nikki Beach in St Barths is absolutely breathtaking. The crystal blue waters and white sand beaches create a paradise-like atmosphere that will leave you in awe. Whether you want to relax under the sun, take a dip in the clear waters, or stroll along the beach, Nikki Beach offers it all.
Scenery
The scenery is stunning, and the atmosphere at Nikki Beach is truly inviting. From the moment you step onto the beach, you'll be greeted with warm hospitality and a friendly vibe. Whether you're traveling as a couple, with friends, or with your family, Nikki Beach caters to everyone. It's the perfect place to unwind, enjoy quality time, and create memories.
Nightlife
But Nikki Beach is not just about relaxation. It also offers an exciting nightlife that is sure to leave you entertained. From live music performances to DJ sets, Nikki Beach knows how to throw a party. Dance the night away under the stars or sip handcrafted cocktails at the beachside bar.
Food and Drinks
And let's not forget about the incredible food and drinks at Nikki Beach. The beachfront restaurant offers a tempting menu of gourmet dishes, from fresh seafood to mouthwatering grills. Pair your meal with a selection of fine wines or signature cocktails for the ultimate dining experience.
Celebrity Sightings at Nikki Beach and Other Hotspots in St Barths
If you're hoping to catch a glimpse of some celebrities during your visit to Nikki Beach in St Barths, you're in luck. This luxury beach club is a hotspot for A-listers from around the world. It's common to see famous faces lounging on the beach or enjoying a meal at the beachfront restaurant.
Celebrities are drawn to St Barths for its exclusivity and luxurious lifestyle. From movie stars to musicians, you never know who you might encounter at Nikki Beach. Many celebrities choose St. Barths as their vacation destination for its privacy and seclusion. They can relax and enjoy the stunning scenery without the prying eyes of paparazzi.
Book Your Yacht Charter Today
Chartering a yacht in the French West Indies is a great way to see St. Barths and partake in the island's exciting events.
Please call us today at 1 (321) 777-1707 or describe Your Vacation Vision to help you plan your fully-crewed private luxury yachting vacation! Inquire as soon as possible about your custom, crewed yacht charter.
You make the memories. We make the arrangements.