10 Best Dive Sites in Florida
Palm Beach County, Florida
Palm Beach County has some of the best dive sites in Florida. This area offers world-class diving because the Gulf Stream brings warm, clear water and abundant marine life. In addition, the calm waters off the coast of Palm Beach, Florida, are home to some great reef and wreck dive sites.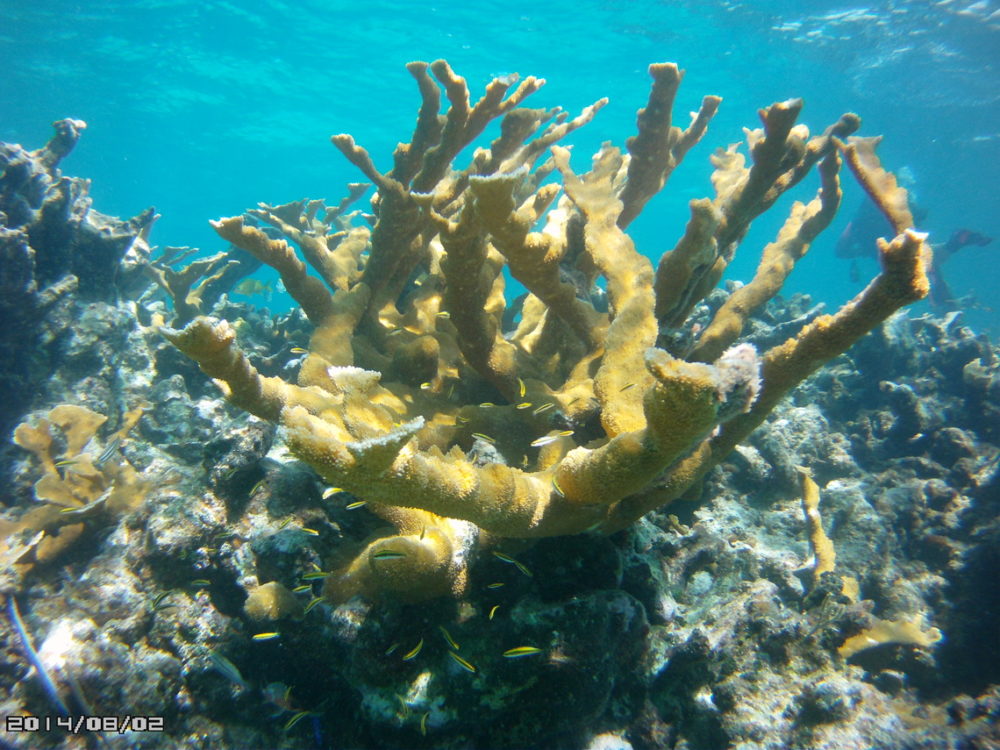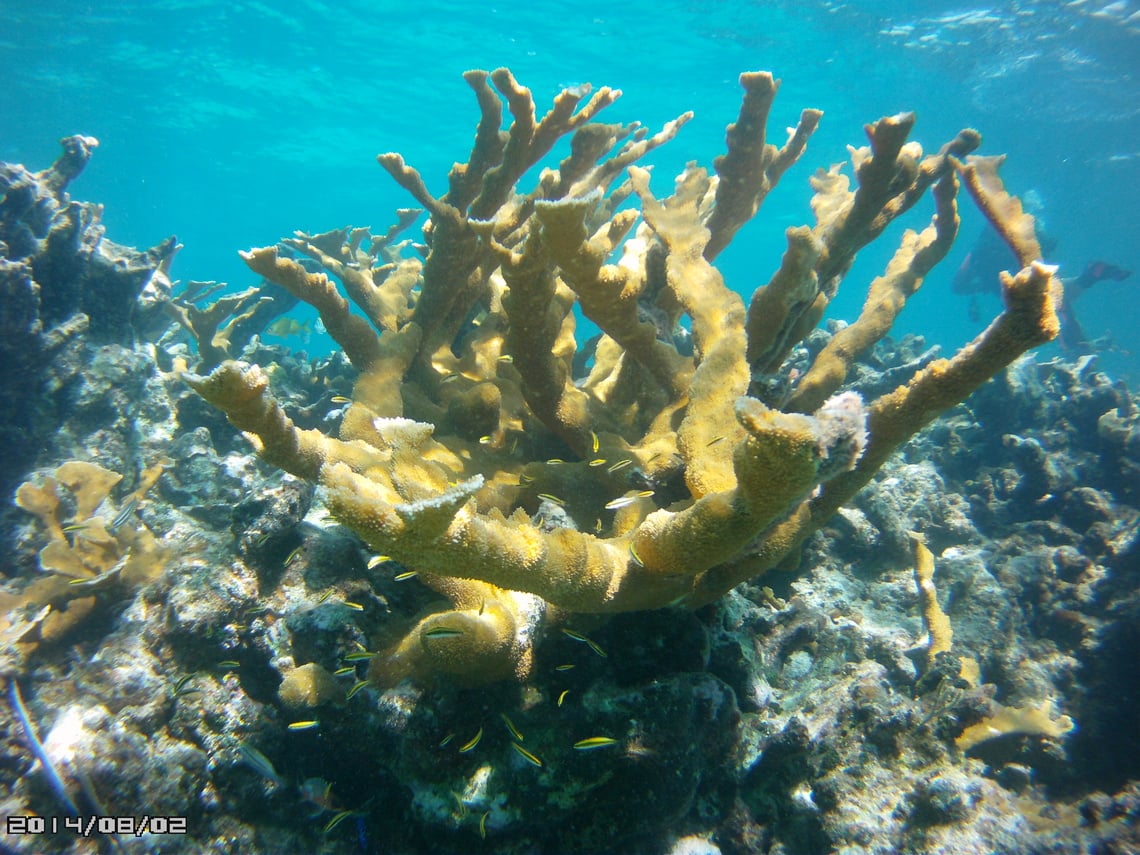 Your scuba yacht charter will know where these sites are located and will provide you with a fun and safe scuba experience. Let us set you up with a Florida yacht charter to put you amid all this excitement.
4 Great Wreck Dives
There are so many great wreck dives along the Treasure Coast. Here are just a few of our favorites:
Governor's River Walk Reef — Lies in 55 to 90 feet of water just south of the Palm Beach Inlet. US Customs turned these four ships over to the County as part of Operation River Walk. The program was designed to eliminate drug smuggling operations. The names of the wrecks are the Shasha Boekanier, Gilbert Sea, St. Jacques, and Thozina. There is an excellent variety of tropical fish, turtles, and sharks to see here.
Mizpah — This is one of the best wrecks in Florida. In fact, she was sunk in 1968 and lies in 90 feet of water, just 10 minutes north of the inlet. The Mizpah is a 185 feet Greek luxury liner with three levels to explore. Soft corals cover the ship, and it is teeming with life. In late summer, it becomes the home of spawning goliath groupers. Seeing dozens of these giant creatures on this wreck is truly remarkable.
10 Best Dive Sites in Florida – Further Out
Spearman's Barge — Located on top of Awesome Alley (aka Mid—reef), this barge is covered with life on a section called First Gully. It sits in about 68 feet of water, the top rising to about 60 feet. Home to a resident hawksbill turtle and visited by loggerhead turtles, it has schools of silversides and copper sweepers inside and lots of brightly colored grunts and snappers covering the outside. It is also not uncommon to find a nice green moray eel living there. A great dive for photographers.
Princess Anne — This 350-foot car ferry used to carry over 200 passengers and cars over the Chesapeake Bay. In Fact, it sunk in the early 1990′s; this wreck sits in 100-110 feet of water and is home to large schools of jacks, barracudas, groupers, and the occasional bull shark. The last few hurricanes to hit Florida broke apart some of the superstructures on Princess Anne, but there's still a fantastic reef just north of the wreck that makes this site a must-see. The site usually has a strong current, so be ready to fly through the water.
6 Awesome Reef Dives
You can find excellent reef dives at all depths, from shallow to very deep reefs at over 100ft of water.
The Flower Garden — A gorgeous area with scattered patch reefs on the inside and a honeycombed reef on the outside, with plenty of area for the numerous species that live here to hide. In addition, a part of the reef is called The Fish Bowl. There are so many fish that you can't see the reef. Like the Breakers Reef, you can find about anything here, including flying gurnards and batfish. This is an excellent place for pictures!
The Breakers Reef is one of the prettiest reefs in the Palm Beach area. It gets its name from the famous Breakers Hotel, which is directly offshore. Here you'll find a four-to-eight-foot ledge covered in barrel sponges and soft corals. At the north end of the reef, there's a statue of King Neptune. Besides turtles, rays, eels, sharks, and large schools of tropical fish, you may see spotted eagle rays and countless invertebrates. You can do this dive repeatedly and see something new each time. Photographers will have endless subjects, whether shooting wide-angle or macro.
Shark Canyon — The layout of this site makes for a fascinating dive. Home to the resident Caribbean reef and nurse sharks, it's a favorite among divers! Moreover, it is a coastal double ledge system with the deeper ledge at about 87 feet and the top ledge rising to 65 feet, with a plateau between them at 74 feet. Schools of spadefish, jacks and many other colorful tropical fish cover the reef. Loggerhead, green, hawksbill turtles, and the rare leatherback turtle have all been spotted here.
Deeper Dives
Double Ledges — Beautiful twin ledges that lie south of the inlet in 70—90 ft. of water. These sites should not be missed, with the unbelievable amount of marine life. Look out for Madeleine, a friendly hawksbill turtle that usually swims up to divers.
Lost Shaft — A 90 feet deep ledge close to the inlet, with large ledges and lots of relief, sometimes running as high as 14 feet. Also, the area is home to large nurse sharks.
Awesome Alley — This beautiful reef line, located close to the inlet, has many coves, gullies, and brightly colored sponges. During turtle mating and nesting season, you can see as many as a dozen turtles on one dive! Moray eels, lobsters, and many other creatures live on this reef. It is a great dive when the current is strong because it is very long and easy to follow. Spearman's Barge is located at the north end of the ledge in 65 feet of water.
You can enjoy the best dive sites in Florida with professionals from Aqua Safaris. CKIM Group, will match you with the right charter yacht and crew and choose the best itinerary for your trip of a lifetime…Scuba Yachts for Charter.
Please call us today at 1 (321) 777-1707 or describe Your Vacation Vision to help you plan your fully-crewed private luxury yachting vacation! Inquire as soon as possible about your custom, crewed yacht charter.
You make the memories. We make the arrangements.