If you're someone who enjoys taking the path less traveled, then a Northern-Europe luxury yacht charter is for you. Wind your way down incredible waterways below monstrous glaciers, mountains, and alongside fascinating sea life. In summer, witness the nocturnal sunlight that illuminates the thousands of tiny islands of Scandinavia's impressive lands and seas.
Once traversed by Vikings, the traditions and atmosphere proudly live on in small towns and capital cities alike. Whether you choose to navigate Western Norway, the Baltic Sea, or the United Kingdom, you'll have the trip of a lifetime.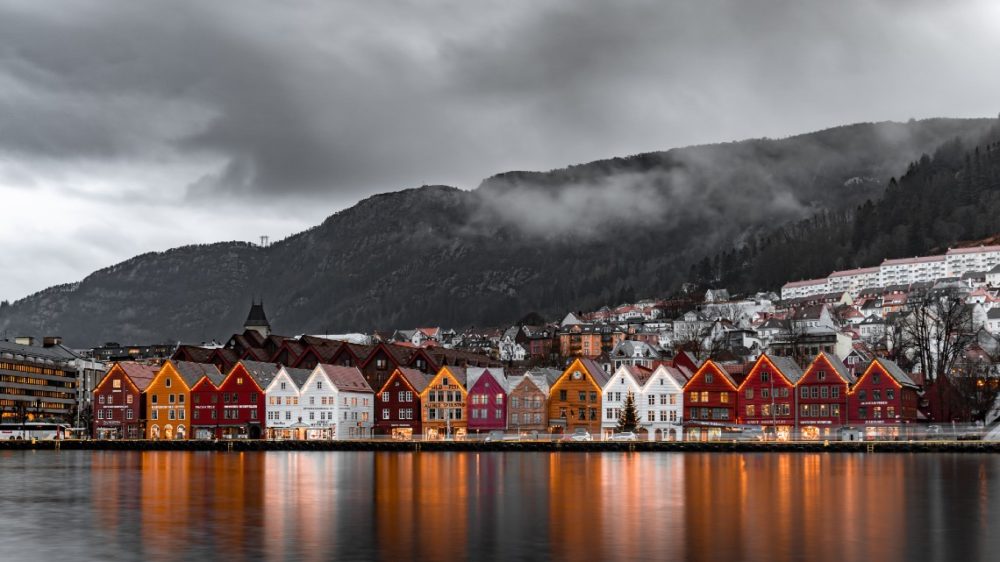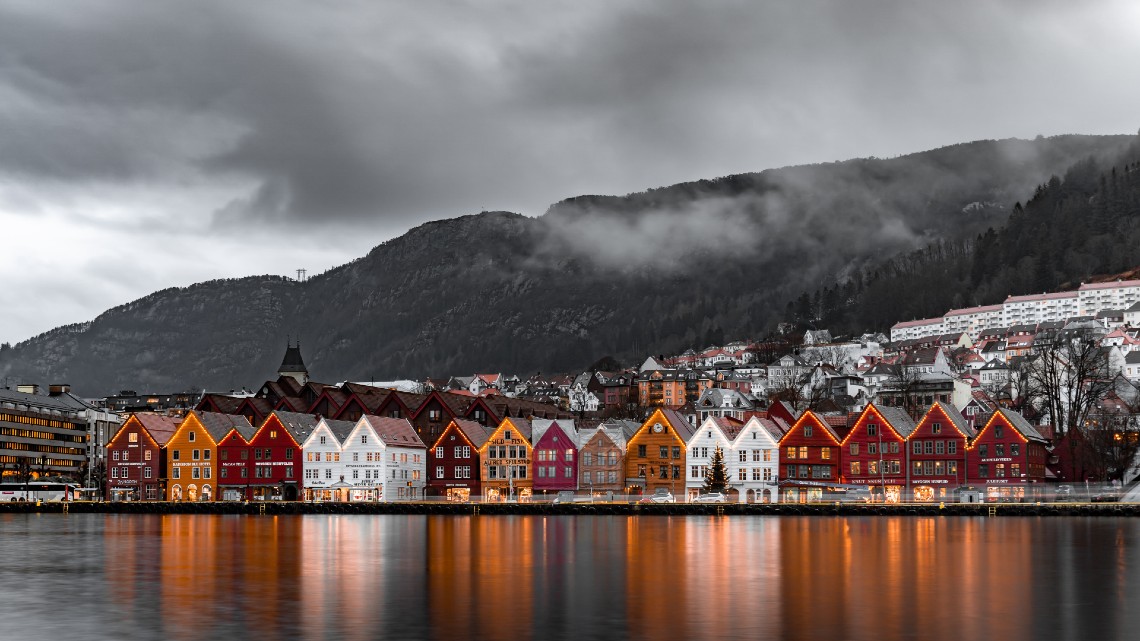 Norway
Did you know that with over 240,000 islands, islets, and reefs, the Norweigan Archipelago is in fact the largest archipelago in the world? This incredible expanse stretches from the North Sea in the south, to the Barents Sea in the north. While traversing the arctic waters of the northern-most reaches isn't easy, you can visit Norway's southwest coast. Here, you can navigate in and out of countless, protected fjords.
Ålesund
Staring your Northern Europe luxury yacht charter in Ålesund, Norway allows you to see an authentic harbor town and active fishing community. In addition, after a devastating fire in 1904, the town was rebuilt in Art Nouveau style, and thus stunning architecture. A short trip from Ålesund, you can sail up the fjord to Geiranger and explore the nearly 5k foot Mountain Peak of Dalsnibba.
Sogenfjord
Next, you can charter south to Sognefjord to see the largest glacier in Europe and many protected UNESCO sites. Be prepared to be wowed at every turn while exploring the Jostedalsbreen National Park. It lies just north of Sognefjord, the longest and deepest fjord in Norway. Bike around the emerald waters or hike along picturesque mountain paths, all while taking in some of the most pristine scenery in the world.
Bergen
If Norway hasn't impressed you already, don't worry there's, even more, to see and do in Bergen, Norway's second-largest city. Here, you can tour the colorful UNESCO harbor and dine on delicious local seafood at one of many lively restaurants. Head back in time with a visit to the city's preserved medieval wharf Bryggen. Situated between seven mountains, Bergen is home to dramatically steep cliffs, waterfalls, and jaw-dropping mountain scenery. Take one of the many hiking paths to Fløyen, a nature reserve perched high above the city. Don't forget to stop to enjoy a delicious coffee and pastry along the way.
Oslo
Last but not least, choose to stop in Oslo, Norway's capital bursting with intriguing Viking history. Here you can leisurely tour the 13th century Akershus Fortress, or visit one of many extraordinary museums, like the Fram. Further ashore, get to know the vibrant city, stroll the quaint streets, grab a bite at the Mathallen market or visit the Royal Palace.
Additional great destinations to include on your Norway yacht charter itinerary include Stavanger and Kristiansand. Please contact us for more.
Sweden
Sandwiched between two important bodies of water, The North Sea and The Baltic, Sweden is a magnificently alluring Northern Europe yacht charter destination. Inland, explore the wild forests to catch a glimpse of bears, wolves, moose and if you're lucky, a rare lynx. While offshore, keep your eye our for astonishing whales, sea lions and more.
Stockholm
A great start to your Swedish yacht charter would be Stockholm, the embodiment of Nordic maritime culture on the Baltic Sea. You can canoe and kayak around the city's 14 major islands or walk the medieval streets of the old town, camera in hand of course! Dine in one of the city's underground restaurants, or opt for a water view terrace. Visit the Royal Palace, Vasa Maritime Museum. Music fan? Head to the ABBA interactive music museum.
Gotland
Back on your charter, cruise Stockholm's archipelago to Sandhamm and Uto, before heading to Gotland. Sail around the island's beaches and sea stacks or stop to uncover charming medieval towns like Visby, a UNESCO site. Continue your charter south past the island of Oland, or head ashore to tour the Baroque Borgholm Castle and fortress ruins.
Gothenburg
Another starting point for Swedish luxury yacht charters is Gothenburg, on Sweden's west coast. Onshore, the bustling, canal-laden seaport is home to many attractions including the Goteborgsoperan Opera House.
Marstrand & Torekov
In the summer, sail north to the fishing village of Marstrand where you can experience some of Sweden's best sailing and swimming conditions. Home to the annual Match Cup race, Marstrand attracts sailing crowds from all over, making for an energetic and fun atmosphere.
Marstrand is also teeming with marine life. If you opt to go canoeing, be sure to watch out for friendly seal colonies looking to greet you from their rocky beds. If Denmark is next on your journey, don't miss a stop in Torekov, a top yachting destination in the summer months. Lively parties surround the annual races in this resort area 120km north of Copenhagen and Malmo.
Denmark
A Baltic yacht charter trip to Norway or Sweden can easily be combined with stops in the sophisticated maritime country of Denmark. Today, known perhaps most famously for its elevated Scandanavian cuisine, Denmark's 7,000 mile-long coastline has so much to offer yachters.
Copenhagen
From Norway or Sweden, sail the straits to Nyhaven in the renowned capital of Copenhagen. Here, treat yourself to a whimsical meal of seafood dishes and locally foraged herbs and vegetables. Of course, you must not leave without tasting Smørrebrød, the iconic Danish open-faced sandwich.
United Kingdom
For those interested in a shorter trip, or just a more casual Northern-Europe yacht charter, you can sail the shores of the southwest United Kingdom. The coast stretching from Cornwall to London affords yachters the chance to see windswept beaches, charming villages, and historic sites. Stop in Cowes to visit the Royal London Yacht Club, and of course cruise up the Hamble River to London.
There certainly are incredible places to uncover on a Northern-Europe luxury yacht charter. Don't hesitate, please contact us and start planning your trip today.
Please call us today at 1 (321) 777-1707 or describe Your Vacation Vision to help you plan your fully-crewed private luxury yachting vacation! Inquire as soon as possible about your custom, crewed yacht charter.
You make the memories. We make the arrangements.