An important port city on Sicily's west coast, Marsala is synonymous with a wine its people did not exactly create. While the grapes are native to the island, the winemaker responsible for starting Marsala's wine industry is not. The evolution of Sicily's Marsala wines is as interesting as the nectar it produces.
A melting pot of mixed cultures and traditions, Sicily is incredibly intriguing. With stunning islands, ancient port cities, and an active volcano, you can experience Sicily best by sea. Browse our Sicilian Yacht Charter Itineraries and plan your next luxury trip!
Italian Wine | History of Marsala Wine
Dating back to the late 18th Century, a British businessman is credited with making and popularising Marsala wine. After docking his ship in Marsala due to bad weather, merchant John Woodhouse serendipitously found the perfect new product to export to his native England.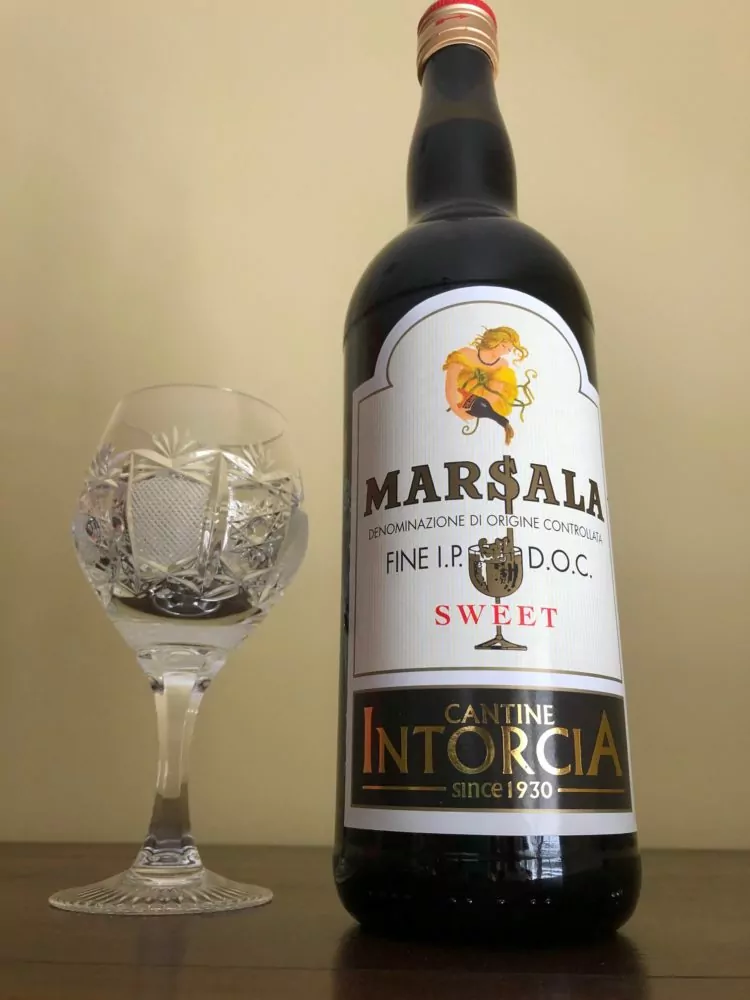 Keenly aware of the success of Port and Sherry fortified wines in England, Woodhouse pursued the high-alcohol, formidable wines he found in western Sicily. Consisting of three local grapes, Inzolia, Grillo, and Cataratto, these white blends reached high sugar levels from Marsala's abundant sunshine and warmth. In addition, they often oxidized and developed nutty concentrated flavors over time.
Perpetuum
In particular, Woodhouse appreciated an even richer style known as Perpetuum. Unlike regular table wine, Perpetuum is a celebratory wine that undergoes a lengthy aging process similar to the Solera method in Spain.
During this process, winemakers age small barrels of wine and fractionally blend them with older vintages, only bottling the eldest. This constant evaporation and addition of wine from newer vintages create unique and complex sweet wines.
Enchanted by Perpetuum, Woodhouse set out to capitalize on the relative anonymity of Marsala and its wines. However, to survive the journey back to England, he added alcohol to the wine. He did this to increase the resilience of the wine, as was common during the time.
With the addition of Brandy, Woodhouse inadvertently created a new, internationally recognized Marsala wine. A wine that Sicilians themselves didn't drink.
Shortly after his first shipment in 1773, his fellow citizens and the British Navy demanded more Marsala wine than Woodhouse could acquire. To quench their thirst, Woodhouse opened his own winery to produce fortified wine and effectively create an industry in Marsala.
Benjamin Ingham and Vincenzo Florio
It didn't take long for other savvy businessmen to follow Woodhouse's lead. The most notable were fellow Englishman Benjamin Ingham and Italian Vincenzo Florio. With big dreams, Ingham began his own large production in 1810. Most significantly, Ingham became the first to export Marsala outside of Europe.
Later, in the 1830s, Vincenzo Florio, a burgeoning businessman, joined the competition. Florio started his own winery, quickly overtaking the two Britishmen as Sicily's most successful Marsala export company.
Other Italian companies soon entered the lucrative business. Marsala gained tremendous significance and notoriety in the following decades. In fact, General Giuseppe Garibaldi even celebrated with the coveted wine upon his 1860 victory in Marsala.
Marsala Wine Today
Interestingly, Marsala also gained a foothold in the United States as a permitted medicinal drink during Prohibition. However, due to its global popularity, Marsala wine was often emulated and fraudulently produced elsewhere.
Fortunately, these counterfeit wines led to the introduction of the first designation of origin for wine in Italy. This 1931 protection paved the way for similar designations across Sicily in Europe. In 1969, it was further refined as part of Italy's new DOC rules.
Unfortunately, in the mid-20th Century, the Marsala wine industry fell into decline. A period of greed and prioritizing gimmicks and additives over tradition and quality ensued.
A wine nobility once celebrated with was now merely a cheap cooking wine. By the 1980s, Marsala was most recognized as the staple ingredient in Chicken Marsala. A common recipe found in Italian cookbooks.
That is until multigenerational Marsala winemakers like Marco de Bartoli began to turn things around. The 1990s ushered in a new wave of old winemaking in Marsala. Quality-aged sweet Marsala wines began re-entering the market without the Brandy added. After all, fortified Marsala wine was not believed to be authentic, traditional Marsala wine.
Marsala DOC – Fortified Wines
Today, winemakers within the Marsala DOC produce wine in various methods, including the Solera-style aging method. However, to fall within the DOC, all wines must be fortified with a neutral spirit or unfermented grape must to increase the alcohol.
With numerous variables totaling 29 different classifications, Marsala can be hard to understand. Firstly, Marsala DOC wines fall under 3 color-based categories.
These three Marsala categories by grape composition are:
Ombra (amber) – White grapes, the addition of cooked grape must.
Oro (gold) – White grapes.
Rubino (ruby) – Wine from both white and red grapes.
All three colors also vary from dry, semi-sweet to sweet, depending on their levels of residual sugar.
A minimum number of years aged further defines the wines within each style. Fine Marsala wines require 1 year, Superiore 2 years, Superiore Riserva 4 years, Vergine 5 years, and Vergine Riserva 10 years.
For those looking for the purest, unadulterated Marsala, look for Vergine and Vergine Riserva. These long-aged Oro (golden) wines are always dry and do not contain added must.
Iconic Marsala DOC producers to try are Marco de Bartoli and Cantine Pellegrino.
Marsala's Dry Wines
Many winemakers have recently realized the even broader potential of their Sicilian grapes. Over the past two decades, young and old producers have shifted their focus to crafting modern, dry Marsala wines. These unfortified wines are not part of the Marsala DOC. Rather, they typically fall under the general "IGP Terre Siciliane" wine designation.
White Wines
In particular, Grillo is vinified as a single-varietal dry wine that rivals many top whites. Native to Marsala, Grillo has enough body and character to satisfy thirst. Grillo wines can range from white peach and citrus to more tropical fruit and round, but all retain an ocean saltiness.
Producers are making great Grillo wines across Western Sicily. Top expressions can be found in Marsala, Menfi, and the Alcamo area near Palermo.
Also gaining notoriety as a single varietal is the Catarratto grape. This light-bodied white grape is also found in Sicilian blends, including Marsala DOC wines. Cataratto is versatile enough to be produced as a sparkling, still white, and macerated orange wine. It typically has good acidity and smoky minerality but can become spicier and rich with maceration.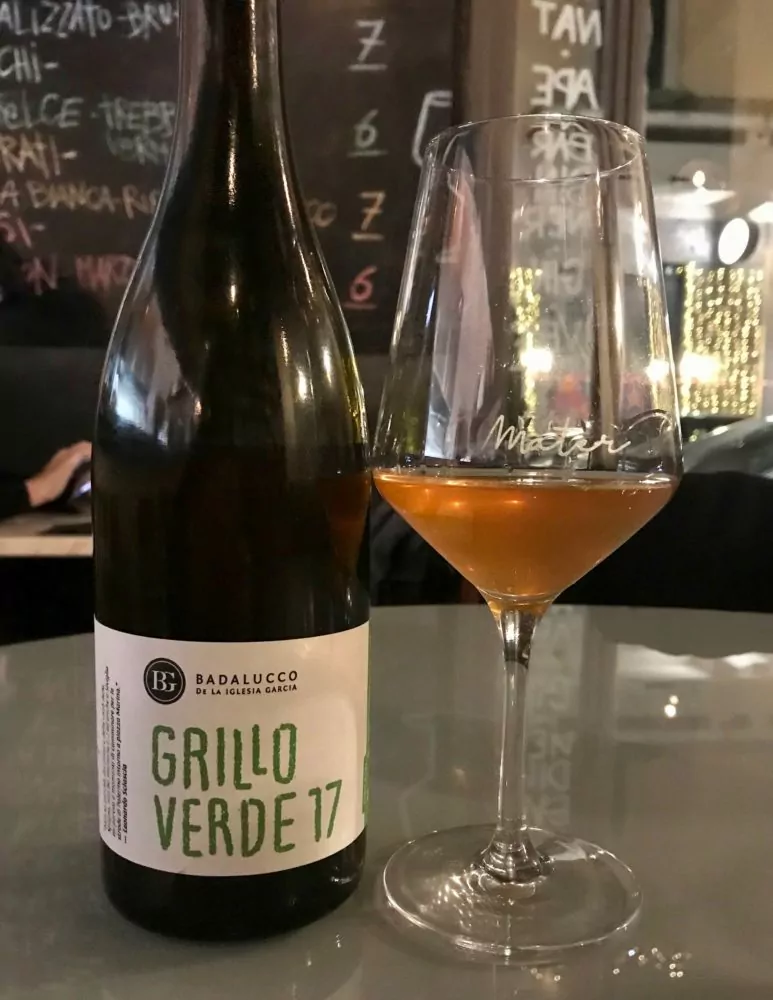 Red Wines
Nero D'Avola, hailing from Vittoria in Southeastern Sicily, has also taken root in Marsala. Producers here make bold Syrah-like red wines, rose wines, and use them in Marsala DOC's Rubino fortified wines. Marsala winemakers are also attempting to slowly revive Pignatello, a rare red grape known as Perricone. Raspberry red fruits are followed by good structure, making unique Pignatello worth trying.
Top producers making a range of modern wines in Marsala include Fabbio Ferracane, Nino Baracco, Dos Tierras Badalucco.
Don't delay. Browse our Sicilian Yacht Charter Itineraries and plan your next trip to Sicily.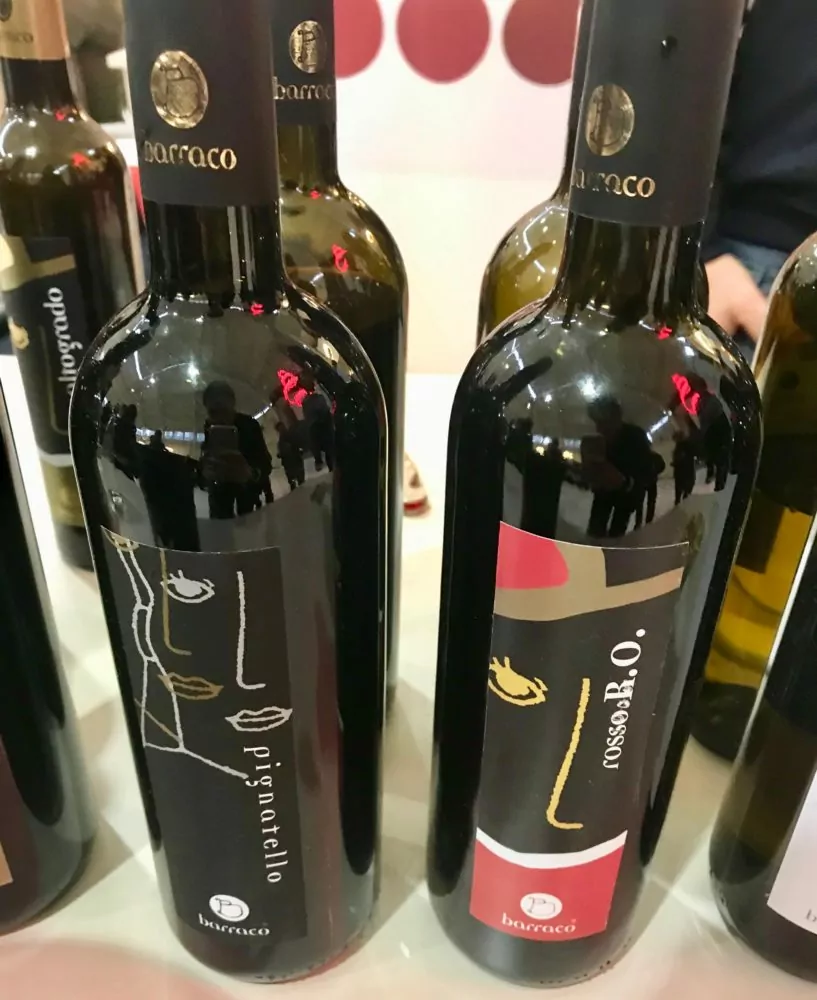 Please call us today at 1 (321) 777-1707 or describe Your Vacation Vision to help you plan your fully-crewed private luxury yachting vacation! Inquire as soon as possible about your custom, crewed yacht charter.
You make the memories. We make the arrangements.