When we think about the South of France, azure waters, chic restaurants, cubism, and a general air of luxury lifestyle come to mind. A vacation with children, not so much. There is a children-friendly Côte d'Azur.
But I am here to tell you that it is easily done and extremely enriching and enjoyable experience. I will admit that I was trepidatious about finding things to do with kids while visiting the Côte d'Azur. I soon found out that the relaxed way of the French Riviera residents, as well as the pristine waters of the coast, made it easy to find things to do.
Antibes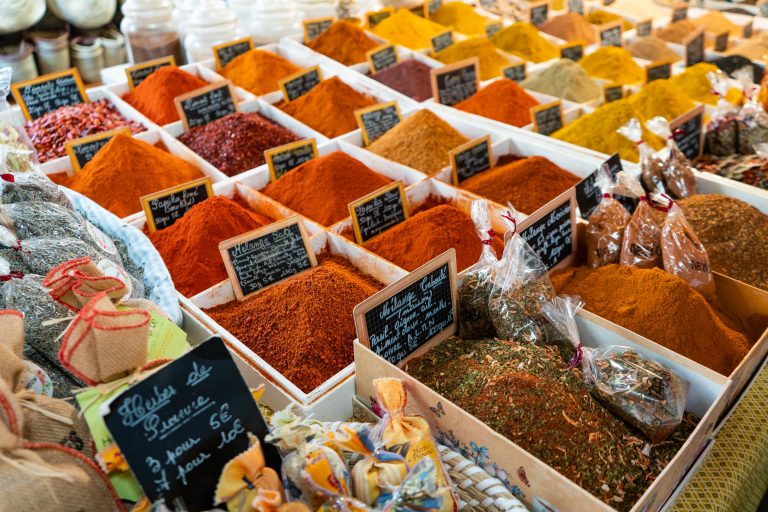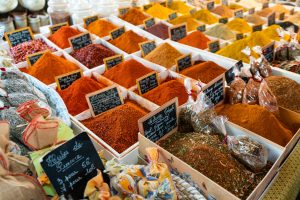 Antibes is nestled between Nice and Cannes and is definitely the more laid back "Ville" of the three. It is much smaller than its neighbors and much more manageable for walking around and enjoying the shops, restaurants, and museums on hand. The Picasso Museum is small enough that won't overwhelm anyone. And there are plenty of restaurants to choose from. One thing that you will quickly learn is that the French love dogs and kids. As long as everyone is respectful, you will find that children are catered to and many restaurants now provide a children's menu for those who are a little leery of what is offered to adults.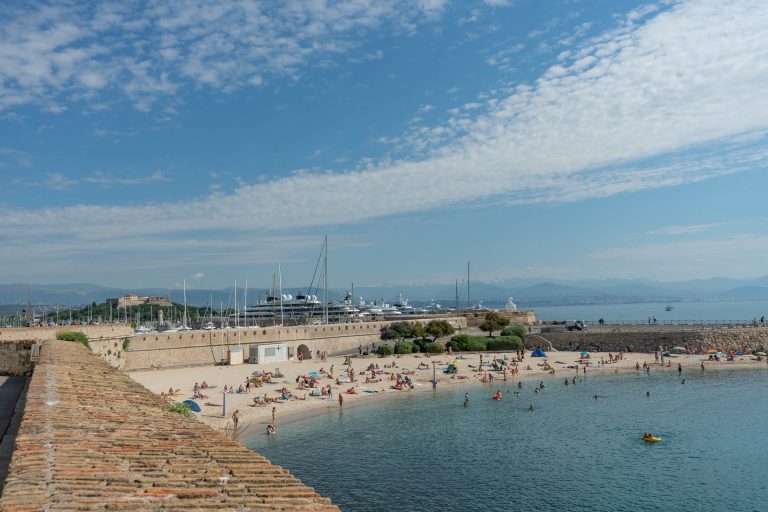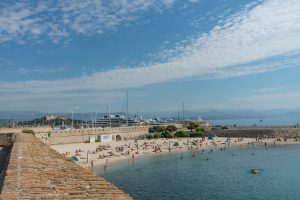 "La Marché Provençal" in the center of Antibes is something that cannot be missed. You will find an array of locals, yachtsmen, and landlubber tourists perusing the spices, cheeses, and other delicacies offered. The smell of lavender, spices, truffles, and other delicious aromas waft through the market. It is open every day except Mondays from 6 am until 1 pm.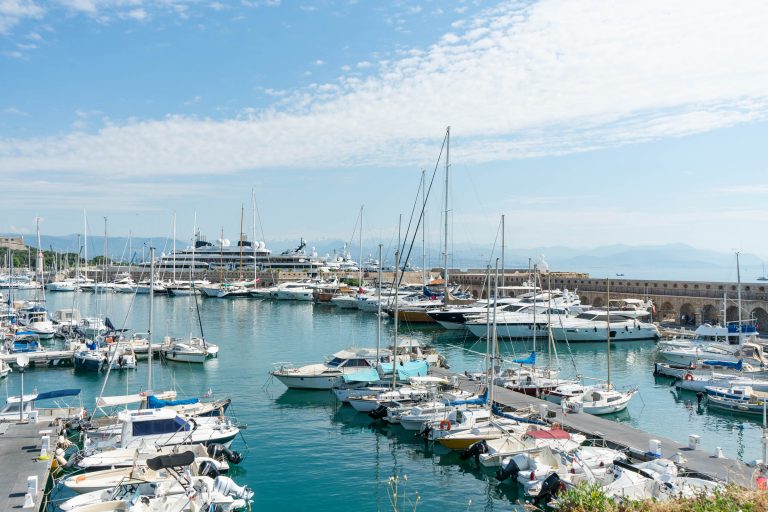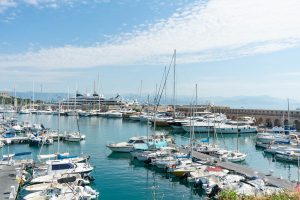 After satiating most of the senses, you all will be in need of a cool down, especially during the summer months. Although not the most idyllic beach that you will find on the Côte d'Azur, Plage de la Gravette is still a great spot to take in the sights as well as take a cooling swim. Located right next to the Port Vauban, it is a convenient walk from the marina.
Cannes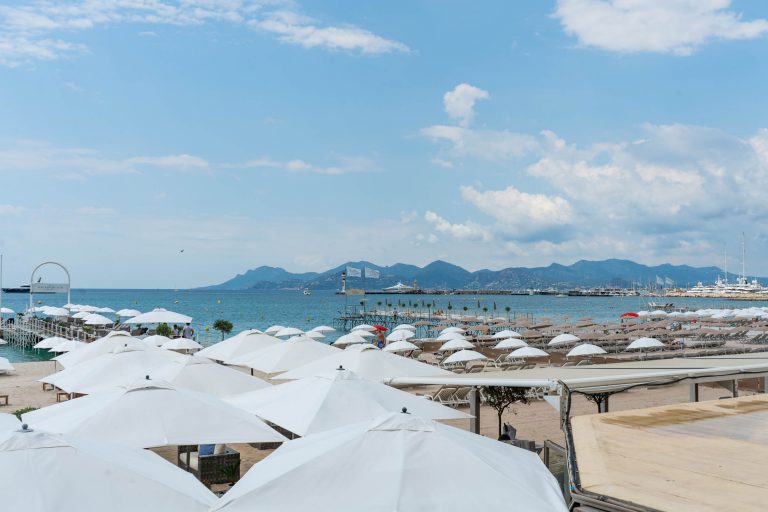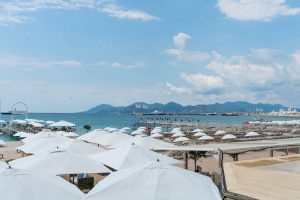 Cannes, of course, are a must-see and do and surprisingly, it is a perfect place to visit with kids. La Boulevard de la Croisette is a beautiful walk along the waterfront down to the Old Port. On the right side of the road you will find the high-end stores that Cannes is famous for like Gucci and Prada, and to the left is the Golfe de la Napoule and a long stretch of beach with many delicious restaurants to choose from.
Plage du Goéland is a great restaurant that I have eaten a couple of times and I've never been disappointed. Their seafood (especially their scallops) is incredible and the beach is right there so kids can run in and out of the water as much as they want while the adults sip rosé. The water here is normally very calm and a gradual descent to the deeper water.
The Children Friendly Côte d'Azur | Nice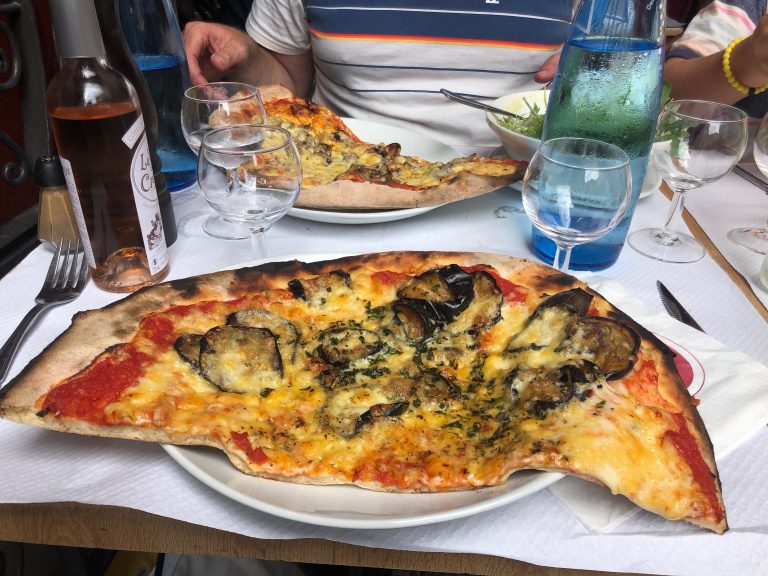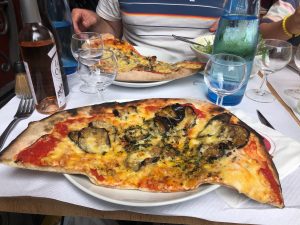 La Pizza Cresci on rue Massena in Nice has, in my opinion, some of the best pizza you will find. With Nice located not far from the border with Italy, many restaurants serve a wide variety of spaghetti and pizzas that are absolutely scrumptious. But this pizza is amazing. Established in 1956, the Maison Cresci has built somewhat of an empire that includes another pizza joint in Cannes, two hotels in Nice, and a couple of other restaurants. The last time I was there I had a delicious, eggplant pizza that I tried my best to finish, but due to its size, I had a hard time. And what kid doesn't like pizza?
After a delicious meal, the Promenade des Anglais is a beautiful walk although it can be a little hot as there is no shade. But the water is right there and plenty of access points on to the beach. Place Massena at the top of rue Massena is spectacular with its vivid architecture and there are local buskers and giant bubble blowers that are sure to amuse.
The Children Friendly Côte d'Azur | Théoule-sur-Mer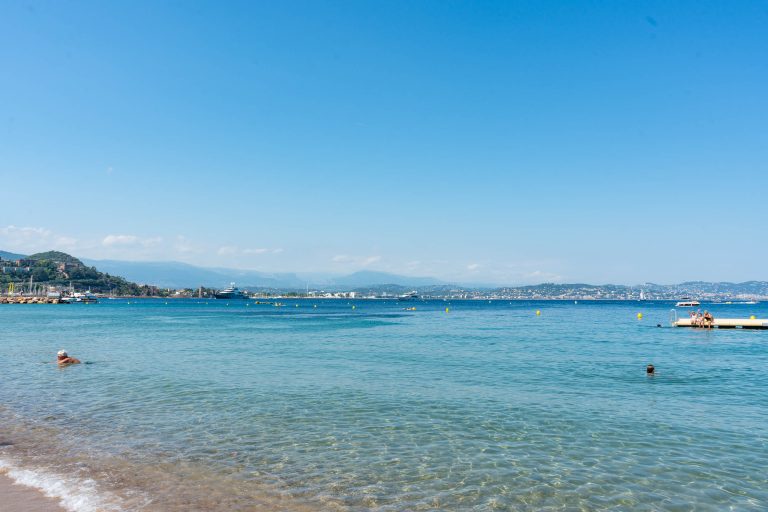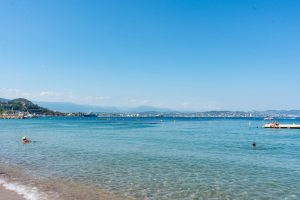 For a little bit of peace and quiet, Théoule-Sur-Mer is located just over 35 minutes from Antibes. There is a sandy bottom anchorage right off the town too. Life slows down in this town, which can be an excellent reprieve after visiting Nice and Cannes. There are several beaches along the coast that are open to the public and the water is crystal clear and ideal for snorkeling.
We went to Plage de l'Aiguille, which is about a 10-minute walk along the promenade east from the center of Theoule, and right next to it, there is the Restaurant Plage L'Aiguille. We sat pretty much right over the water in the cabana area. There was a surprising variety of food from pasta to freshly caught seafood as well as a children's menu with a couple of selections.
There are plenty of spots to visit and see along this extraordinary coast. Although some might feel this area is the best for children to explore, I beg to differ. It was a relaxing trip filled with great food, fun memories, and lots of exploration.