The Turkish Riviera, with some of the cleanest beaches in the entire Mediterranean, is a beautiful place for yachting. A Turkish Riviera Yacht Charter Vacation, therefore, can be a great choice for you if are planning a relaxing getaway.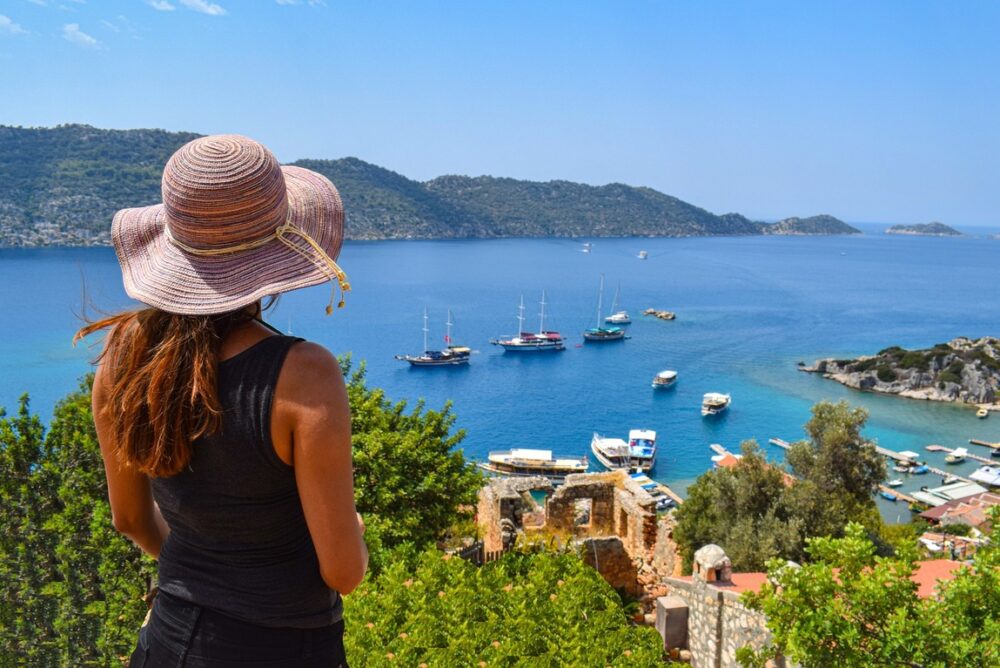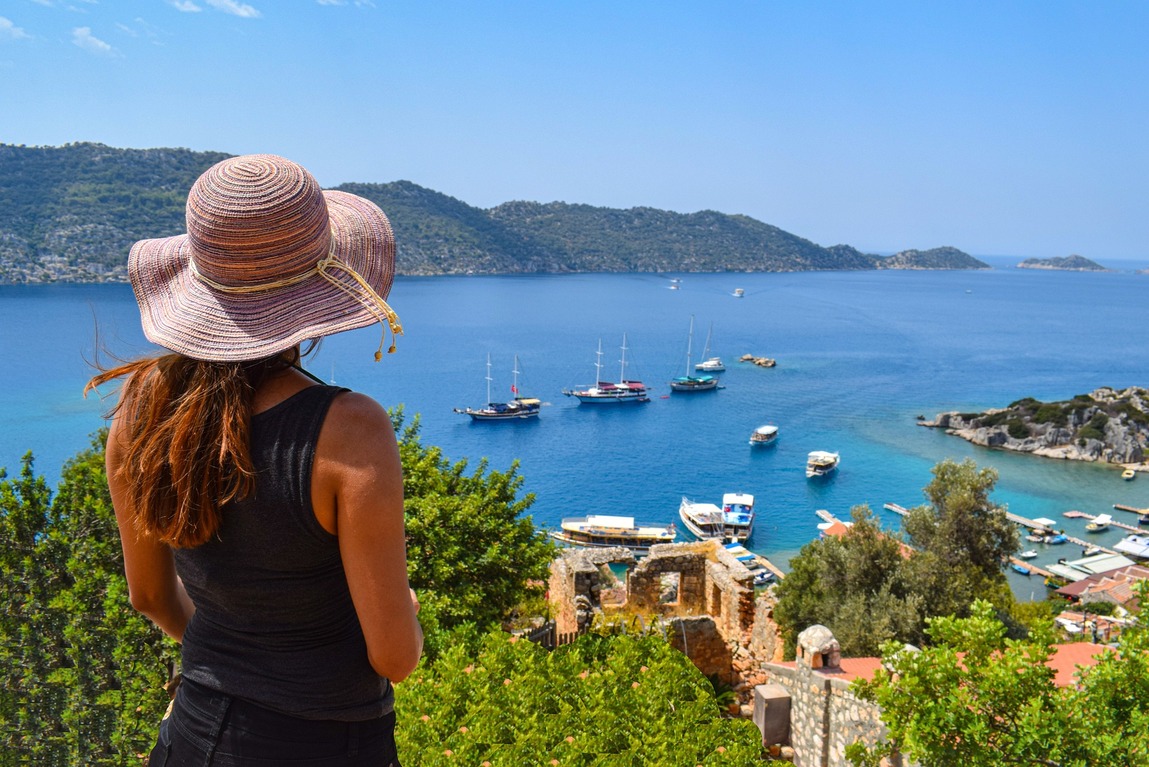 Although the Turkish Riviera, also known as the Turquoise Coast, is incredibly picturesque it's also one of the most low-key travel destinations anywhere.
The area combines a favorable climate, warm sea, beautiful scenery, and sandy beaches along Mediterranean waters. Its abundant natural and archaeological points of interest make this stretch of Turkey's coastline popular for sunning, exploring, and relaxing.
Attractions
There are many exclusive attractions in this region. You simply must experience these places during your Turkish Riviera yacht charter vacation. Here are some of the top sightseeing spots:
Perge. Pronounced "PEHR-geh," this is the closest Roman ruin to Antalya. It's a significant archaeological area with several impressive and intact buildings such as the Great Theater and the stadium of Perge.
Antalya Old Town
Kusadasi Caravanserai
Temple of Apollo
Antalya Museum
Iztuzu Beach (Turtle Beach)
Saklikent Gorge
Sardis. Sardis was once the capital of the powerful Lydian kingdom. What's more, it is also the site of one of the Seven Churches of Revelation mentioned in the New Testament.
Hierapolis & Pamukkale
Dalyan Mud Baths. These mud baths are touted to be good for rheumatism, lower back pain, and sciatica. Also, it's said that the sulfur in the mud bath is effective against wrinkles and stretch marks. For this reason, Dalyan mud baths are also called beauty mud baths. It is rumored that Egyptian queen Cleopatra owed her beauty to these baths.
Myra Ruins. Myra was once home to St. Nicholas, and it is now an open-air museum and archaeological site. Located in Antalya, Turkey, Myra is located in the modern-day town of Demre.
Gulf of Gokova. An incredibly colorful area on the south coast of the Bodrum peninsula.
Manavgat Waterfalls. A beautiful waterfall on the Manavgat River is formed by the meandering Manavgat River.
Butterfly Valley (KelebeklerVadisi). Turkey's valley of the butterflies is is a long, narrow valley located at the foot of Turkey's Babadağ Mountain opening onto the Mediterranean Sea. It is only accessible by boat.
Kekova Island. Kekova is Turkey's largest island in the Mediterranean. There are many interesting places to see, such as the ruins of Simena and Teimussa and the ruins of the ancient cities of Aperlai and Dolihiste (a sunken city).
Red Tower
Turkish Rivera Yacht Charter |
Planning your vacation
We will assist you in all stages of your vacation planning. Should you want to start dreaming right now, check out traveling safely to Turkey, the weather on the Turkish Riviera, or places to go on the Turkish Riviera.
What will you enjoy?
Many things are special about the Turkish Riviera Yacht Charter; especially the following:
Over 700 islands to discover
Incredible mountains
Adventurous cuisine
Magical inlets and bays
Lovely weather. Temperatures vary from 10-15 C at night and 20-27 C during the day.
Adventurous shopping
Over 300 miles of coastline to cruise
Great fishing
Please call us today at 1 (321) 777-1707 or describe Your Vacation Vision to help you plan your fully-crewed private luxury yachting vacation! Inquire as soon as possible about your custom, crewed yacht charter.
You make the memories. We make the arrangements.