Yacht Charter Aweigh Fitness
Everyone knows the feeling of bringing home a few extra pounds as a souvenir from their vacation. Add to that the guilt of over-indulging and the dread of getting back into shape and it sours the memory of the trip. Incorporating healthy meals and exercise into a vacation once meant spending your holiday in a spa somewhere in the desert. But now, many people want to incorporate health and wellness into their travels without sacrificing their destination. Yacht Charter Aweigh Fitness provides programs to help you in shape while on the charter.
So, where there's a will there's a way, right? Yacht charter meals and activities are customized for guests' needs. If you'd really like to combine travel with wellness, Aweigh Fitness is a terrific option.
Aweigh Fitness is a full-service wellness company created by friends, Patricia, and Brigitte. Their coaches, nutritionist, and massage therapists will rendezvous with charter yachts around the world to create itineraries that focus on nutrition and exercise. Both ladies have extensive maritime and fitness experience, which makes Aweigh Fitness a unique opportunity for yacht charters.
Their Background
Patricia explains, "Our passion started many years ago when we met at Massachusetts Maritime College. There we started our careers as Merchant Marine Officers and grew our passion for health and wellness. After college, we both began working in the Oil and Gas industry on ocean-going drillships as Officers. During our free time, we continued to learn and expand our knowledge of healthy eating and training.
The love of working out quickly elevated to competing at the National Physique Committee (NPC) competitions all over the country.  Competing at such a high level and working on a ship with few resources forced us to be very creative with our workouts and our meals.  We did not have the luxury of going to a fully stocked gym or going to the grocery store. We had to use what we've learned, being creative in both our meal planning and training while limited offshore.
And lastly, we LOVE everything about healthy living, staying fit, and motivating others to accomplish their goals. So these three variables are what really gave birth to Aweigh-Fitness. We believe that a healthy lifestyle is achievable for everyone."
Yacht charter aweigh fitness | How it works…
To begin, they communicate either with the charter broker or the charter captain to determine the guests' needs. Next, they coordinate with them to design the proper itinerary for the guests. After that, they make arrangements with the crew to stay onboard or arrange nearby accommodations and travel to the yacht as needed. They will customize the plan based on the client's goal.
Yacht charter aweigh fitness | Crew
"The Aweigh-Fitness's crew is passionate about helping every one of our clients reach their goal. We know what it takes to get into peak physical performance and fully be in tune with overall wellness, we love being on the water, and we love to travel the world.  Our passions paired with our expertise and knowledge is the recipe for what we believe to be one of the best health and wellness programs out there," Patricia said.
Menu planning is also part of their service, as they understand diet is essential for fitness. "We offer a wide range of menus that can accommodate any dietary needs including issues with allergies, medications restricting certain foods, and of course other dietary requests by the clients."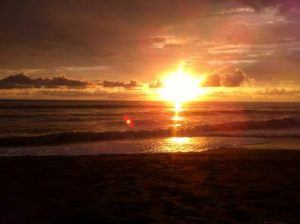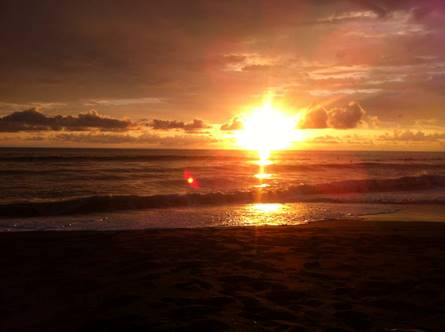 And instead of those extra pounds as a souvenir, Patricia would like guests to come away from the vacation with something better. "The difference between Aweigh Fitness and other wellness companies is that we like to introduce our guests to our way of healthy eating so that they can adopt these new ways into their everyday lives.  It's not a diet that we provide it's a new healthy lifestyle."
You make the memories. We make the arrangements.
Please call us today at 1 (321) 777-1707 or describe Your Vacation Vision to help you plan your fully-crewed private luxury yachting vacation! Inquire as soon as possible about your custom, crewed yacht charter.
You make the memories. We make the arrangements.