Yoga Yacht Charter – Connects for Complete Restoration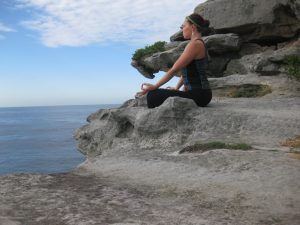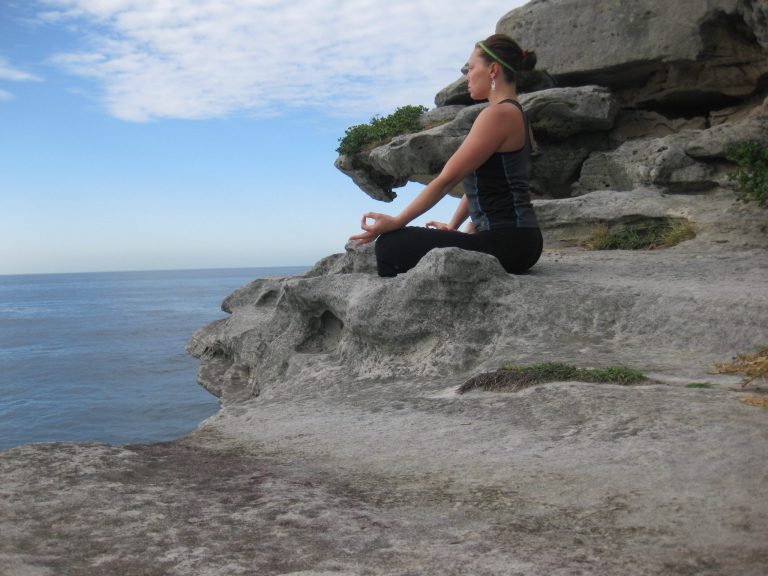 A beautiful after-effect of a vacation onboard a luxury yacht charter is the reconnection of the mind, body, and spirit. The goal of many yoga practices is often the same: a focus on the connection between the mind and body.
Recognizing this similarity has inspired some crews to offer yoga to their charter guests. "A yacht vacation aboard Orion is a great place to practice guided yoga and yoga Nidra," says Allison Thompson. Allison is the co-captain and chef on Orion and has over 20 years of experience in yoga.
Rachel Haskovec, the First mate/chef on Soterion has over 11 years of yoga experience. She also recognizes the benefits of yoga. "Yoga is the energetic union between the body and the mind using our breath. It is an expression of art, a philosophy, a science, and a lifestyle of creating a true awareness of what we think and feel. By coordinating the inhale and exhale with movement, we slow down our breathing patterns and we can increase the amount of oxygen to the brain, which in turn, helps us reduce stress and helps calm the mind."
Beginners and Experts Welcome
If you've never tried yoga, a charter yacht vacation is a perfect place to begin. Naomi, the chef/hostess on Greenboat I who has recently completed her yoga teacher training in Goa, India, encourages the reluctant beginner, "All abilities are welcome to my classes. I can adapt the practice to suit the client. Some may prefer more of a restorative class that will bring focus to the mind, and some may want to improve their flexibility strength. Everyone has different needs and yoga can easily be adapted for the individual." Both Allison on Orion and Rachel on Soterion agree that a one-on-one yoga instruction onboard is perfect for beginners, but offers something to a guest with a consistent practice of their own. "I welcome all guests interested in exploring yoga, be they beginners or experienced practitioners. We all have something to teach one another," says Allison.
One of the beauties of practicing yoga while on a charter is that these instructors have knowledge of multiple yoga styles. So, the instruction can be customized to fit your individual needs and goals. Rachel on Soterion explains," I teach a gentle, energetic, vinyasa yoga style, with the foundation of my personal practice and training in Ashtanga, Iyengar, Yin, as well as Restorative. Concentrating on breath and alignment/modifications, I want people to feel stable and comfortable, and open to new sensations of their body and mind." A personalized instruction like that is challenging to find in a gym-class setting.
Gorgeous Settings
And the setting these boats can offer to guests is remarkable. Naomi of Greenboat I says, "I do early morning sessions at 7 am or 6.30, depending on the guest. The afternoon session is at 5 pm, onboard the boat and onshore. I like to mix it up and give people a choice. It's nice to try out different environments."
Rachel on Soterion and Allison on Orion both agree with Naomi that morning classes are great. However, because yacht charters can be customized in so many ways, they recognize the benefits of a flexible schedule. Allison said, "A clear moonrise, a gentle breeze, the sound of water moving all around you, surrounded by the ocean of emotion; yoga offers a means to dive deep into the body-mind connection."
For more information on chartering with luxury catamarans Greenboat I, Orion, or Soterion, contact CKIM Group at 321.777.1707.
You make the memories. We make the arrangements.
Please call us today at 1 (321) 777-1707 or describe Your Vacation Vision to help you plan your fully-crewed private luxury yachting vacation! Inquire as soon as possible about your custom, crewed yacht charter.
You make the memories. We make the arrangements.