You know you want to experience the beauty and atmosphere of the Caribbean, but you're not sure just where to invest your vacation dollars. There are beautiful resorts on the islands, but if you've never been to the Caribbean, how do you know where you should stay? And once you get there, what exactly is included in your resort fees? And with all that stunning blue water around, the sea is calling your name.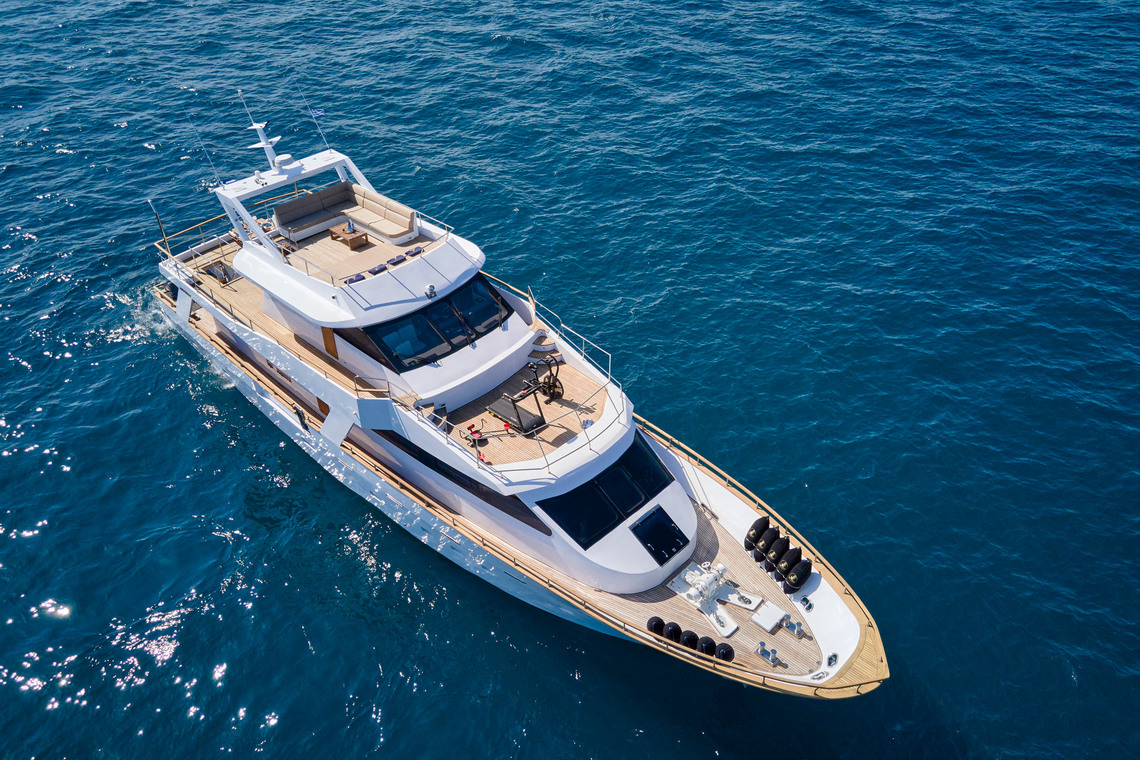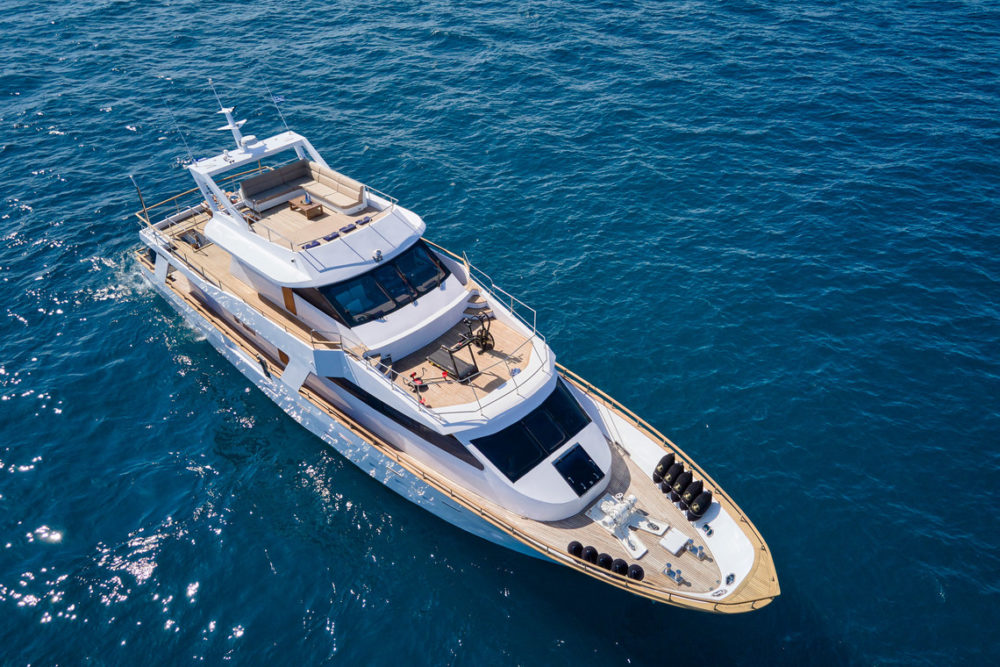 So, you begin thinking about a luxury yacht charter. Good! Probably the biggest concern about a yacht charter is the price, but when you look a little closer, you may be surprised to find that a yacht charter, in many cases, gives you all the amenities and service you would expect at a luxury island resort. What's more, your food, drinks, and activities are included in that charter rate.
So what's holding you back? This infographic helps explain a few of the advantages of luxury yacht charters as compared to luxury island resorts.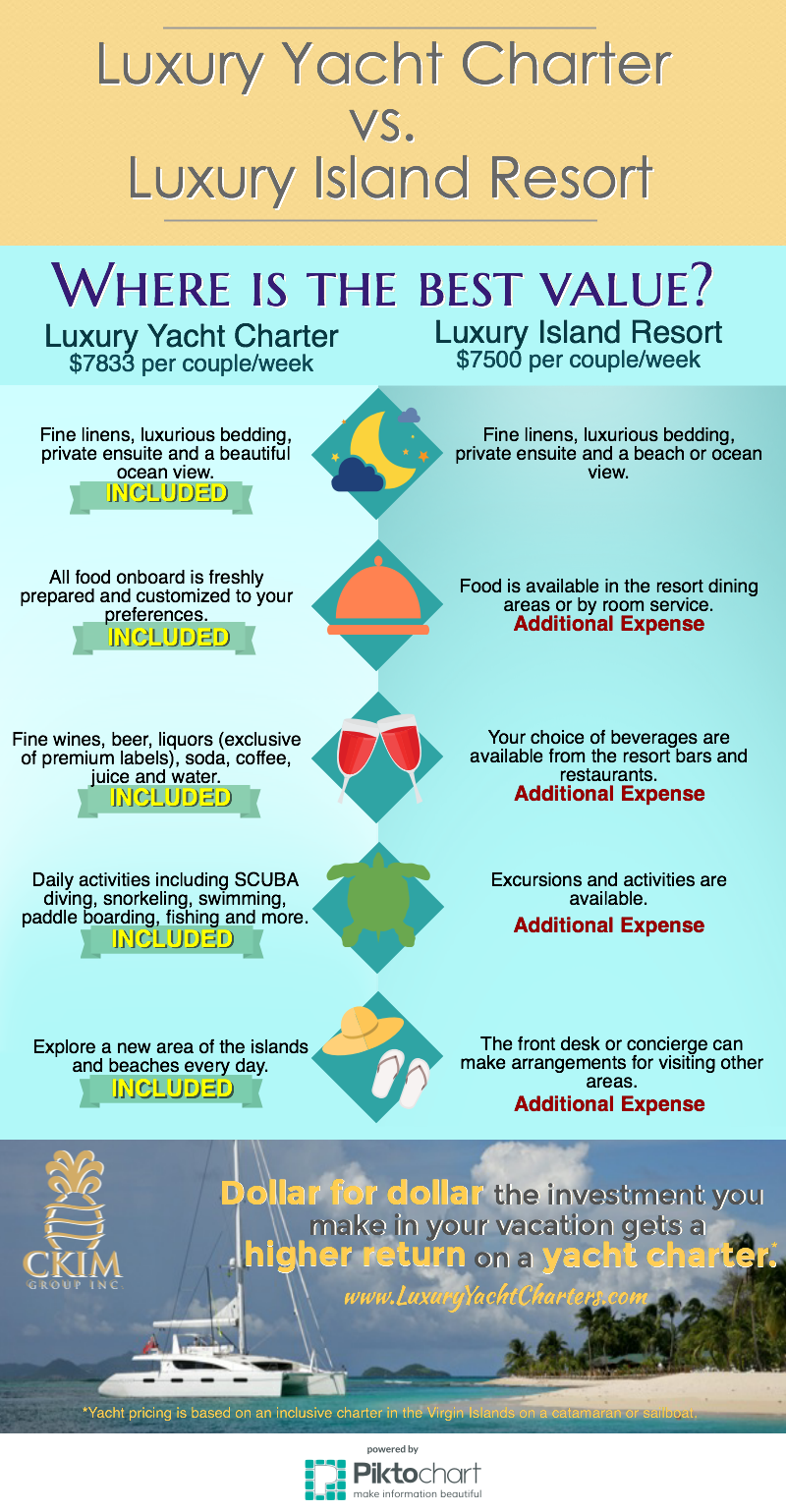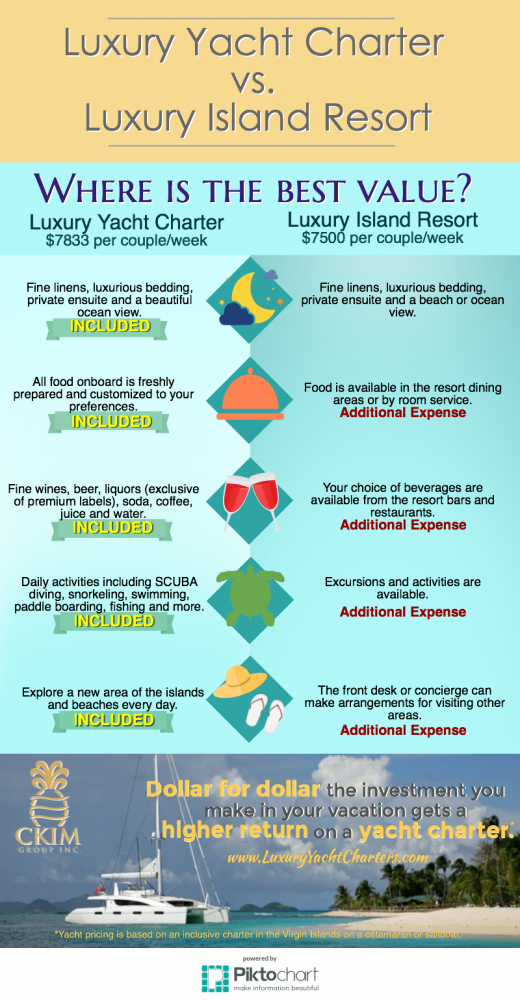 If you have any other questions about luxury yacht charters, we're happy to help. Contact the specialists at CKIM Group.
You make the memories. We make the arrangements.
Please contact us at 1 (321) 777-1707 or complete our contact form to start planning your yacht charter vacation! It's never too early, or too late to inquire about your bespoke private yacht charter.
You make the memories. We make the arrangements.