If you adore elegant yet powerful red wines like Nebbiolo (Barolo), you'll love Mount Etna wines from Sicily. Grown directly on the face of an active Volcano, Etna wines are nothing short of spectacular. Heroic winemaking in this unstable environment has persevered as long as Etna's civilizations. You will understand terroir's importance when you taste Mount Etna's ancient wines.
Today, the volcano is home to 280+ wineries, covering 2,300 acres of land on three faces of the volcano. With vineyard elevations up to 3,000ft, Etna's climate equally stresses and nurtures grapes. Notably, the sunlight reflected from the sea below helps combat the colder and windy conditions on the mountain. With large nightly temperature swings, grapes slowly ripen over the growing season, achieving a more nuanced character.
Etna's slopes also impart their terroir into its dynamic wines, from sandy soils to dark volcanic ash. Additionally, these harsh soils protect the vines from pests like Phylloxera, which cannot survive them. Etna's vines were thus spared from the devastating pest that ravaged the global wine industry in the 19th century. Subsequently, Etna is one of Italy's few viticulture areas with old vines, upwards of 150 years.
A UNESCO site and Europe's tallest active volcano, Mount Etna offers so much to wine lovers and adventure seekers alike. Situated just inland from charming Taormina, Etna is an ideal day trip during your Sicilian Yacht Charter.
Historic Wineries on Mount Etna
Winemaking on Etna dates back over three thousand years, with ancient wineries found standing from the 5th Century BC. While modern-day winemakers have built newer cellars, a walk through Etna's hilly slopes reveals marvelous abandoned wineries.
Built with lava stones, the multi-level wineries known as Palmentos used gravity to bring the juice from freshly stomped grapes into fermentation basins below. Grindstones with giant oak levers further pressed the trodden grape skins to extract more juice.
After fermentation, the wine channeled down to another level before going into large wooden barrels for storage. Wisely, farmers surrounded their wine presses with thick stone walls to help regulate the temperature and protect the wine from the elements.
Fortunately, some Etna winemakers are painstakingly restoring and transforming Palmentos into Bed and Breakfasts, tasting rooms, museums, and event spaces. Inside, you can sometimes find ancient amphora clay vessels, once and still used to age and store wine.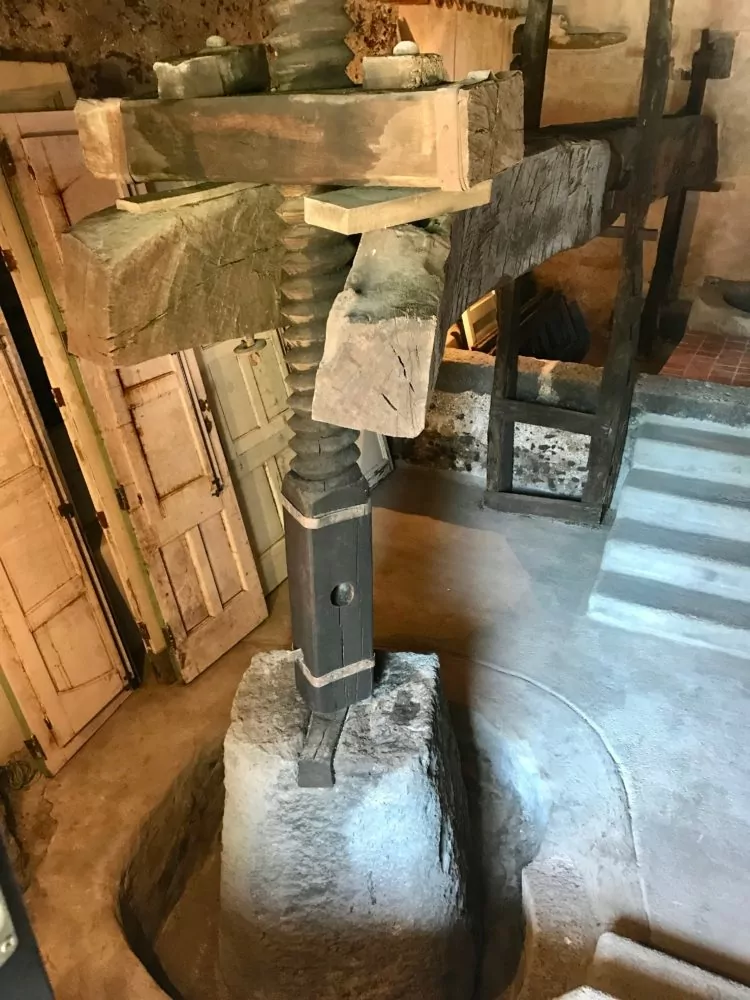 Ancient Wines of Mount Etna | Red Wine – Etna Rosso
Currently, nearly 90% of wines made on Etna are red, with rosé wines of the same grapes gaining more traction. Established as Sicily's first DOC in 1968, the Etna denomination requires that reds bearing the name must contain a minimum of 80% Nerello Mascalase, and a maximum of 20% Nerello Cappuccio or a maximum of 10% other known grapes. Some winemakers, of course, choose to make 100% Nerello Mascalese too.
Etna's star native grape, Nerello Mascalese, is one of Italy's powerhouse reds, alongside Nebbiolo, Aglianico, and Sangiovese, from Brunello di Montalcino. In alliance with its counterparts, premium Etna Rosso wines are refined and delicate while also exuding strength and tannic structure. They express round red cherry fruits akin to Pinot Noir but also carry Nebbiolo wines' herbs, spice, and long finish. Like most fine wines, they drink well young but get better with age.
Rose wines follow the same grape proportions and do a great job of capturing the spirit of Nerello in a more subtle and refreshing way. With increased consumer demand, more Etna winemakers have been producing rose wines in addition to their flagship Rossos.
You can find wonderful Etna Rosso wines from Tenuta delle Terre Nerre, Pietradolce, and Cantina del Malandrino.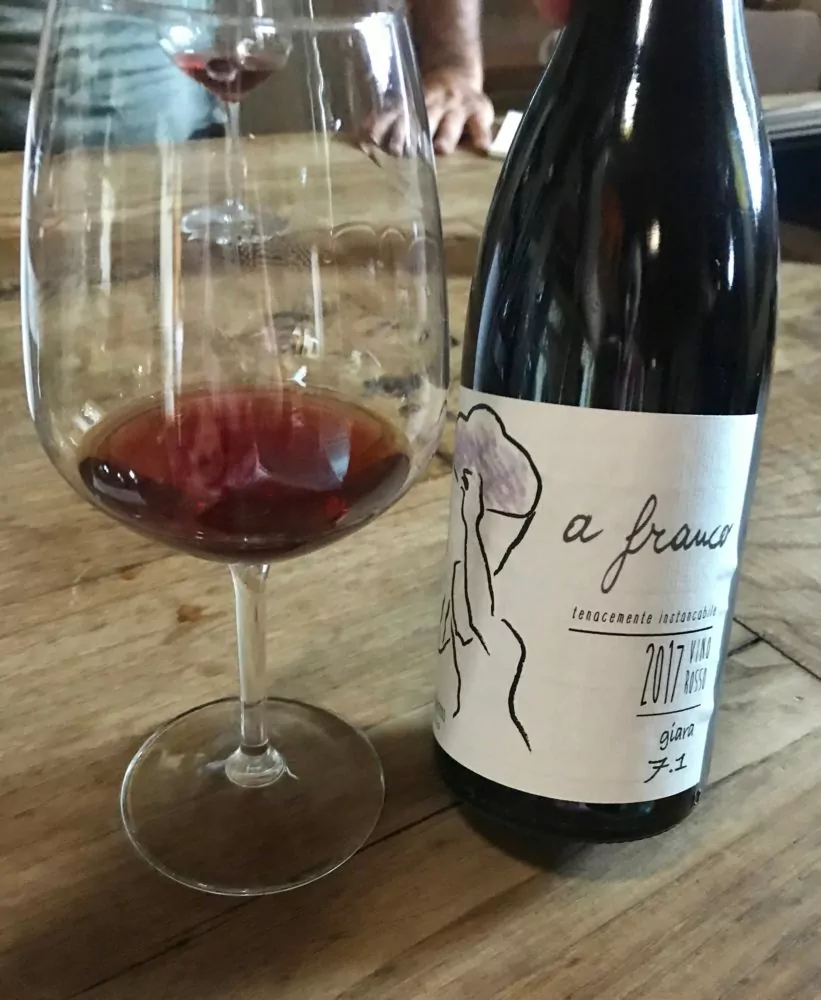 Ancient Wines of Mount Etna | White Wine – Etna Bianco
Previously underappreciated, Etna's white wines have been growing in popularity over the past few decades. Etna's white wines are usually grown at higher elevations on east or north slopes. These wines can be as good as some of the finest cool-climate wines.
Sicily's native grape Carricante dominates the Etna Bianco blend at 60% minimum, with Cataratto comprising 40%. Also permitted in the Bianco is the inclusion of up to 15% other known grapes. However, Etna Bianco Superiore wines must comprise at least 80% Carricante and 20% maximum other grapes.
The best examples of Carricante grow at high elevations, upwards of 2,500ft above sea level, especially near Milo. Here, the cool temperatures help retain acidity and complex aromas. They are typically salty and herbaceous with lemon and notes of orange peel.
In fact, some compare Carricante and, subsequently, Etna Bianco from the northern slopes to Riesling from Germany. As with Rieslings, Etna Bianco wines are very age-worthy and can evolve beautifully over time.
Look for delicious Etna whites and reds from Calabretta, Palmento Costanzo, Barone di Villagrande, and Graci. Or better yet, pay a visit to the beautiful vineyards yourself!
Check out our sample Sicilian Yacht Charter itineraries and take the opportunity to taste the ancient wines of Mount Etna at the source.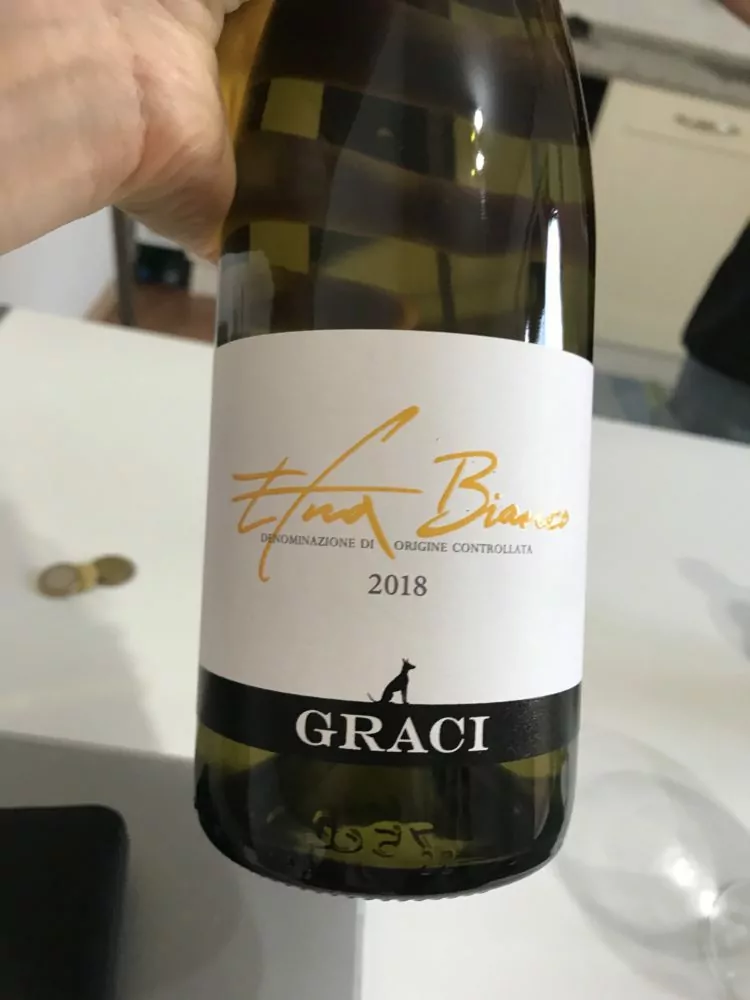 Enjoy Ancient Wines of Mount Etna on a Luxury Yacht Charter
Embark on a luxury yacht charter in Italy, and set your course toward the mystical island of Sicily. Among the island's treasures lies Mount Etna, the imposing and iconic volcano shrouded in myth and history. But it's not just the volcano that captures your attention. It's also a unique opportunity to taste the ancient wines cultivated in Mount Etna's fertile volcanic soil.
Your yacht docks in a charming coastal town. You find yourself amidst the Sicilian vineyards, where grapevines have been nurtured for centuries. Guided by an expert sommelier, you venture into a renowned vineyard. The vines' gnarled roots echo the ancient history of this winemaking region.
The winemakers passionately share their family's traditions, revealing secrets passed down through generations. They uncork bottles of prized wines, each bearing a unique story of the volcanic terroir and the craftsmanship that goes into every bottle.
You taste the flavors of Sicily's rich past and vibrant present with each sip. Dark berries, earthy minerals, and hints of spices dance on your palate, leaving a lasting impression that cannot be replicated elsewhere.
The experience continues aboard your luxury yacht as your chef thoughtfully curates a selection of local delicacies to complement the wines. Savor velvety cheeses, succulent olives, and fresh catches from the Mediterranean Sea. Your wine-tasting journey becomes a symphony of tastes and textures.
As the sun sets over the Mediterranean horizon, you reflect on this extraordinary day of tasting the ancient wines of Mount Etna. The island's breathtaking landscapes, the expertise of the winemakers, and the luxury of your yacht charter have created an unforgettable experience.
Please call us today at 1 (321) 777-1707 or describe Your Vacation Vision to help you plan your fully-crewed private luxury yachting vacation! Inquire as soon as possible about your custom, crewed yacht charter.
You make the memories. We make the arrangements.