The Axus Travel App Details
The Axus Travel Summary App details and its "How To Guide."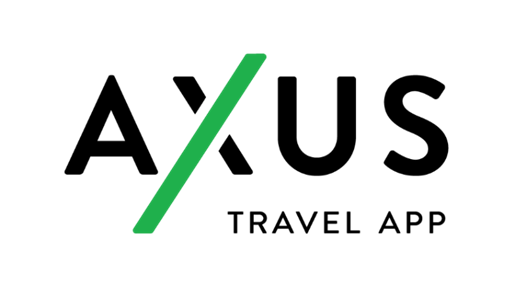 Key Features Include:
Trip details with real-time updates​
Transfer information to/from port​
Contact details for all parties ​
Message CKIM Group In-App​
Health and security protocols​
Packing list
Amenities onboard​
Tip guidelines​
Travel insurance documents​
Downloadable PDFs​
Desktop view
AXUS TRAVEL APP'S KEY FEATURES
Secure & Personal Mobile Access
Trip details
In-App Chat with CKIM Group
AXUS TRAVEL Summary | HOW TO GUIDE
What to do after you receive the Axus App link from CKIM Group and download it from the App Store or Google Play Store​?
Open App and when prompted to allow notifications, select yes so you'll receive any changes to your itinerary, including flight updates, in real-time.​
Use credentials provided by CKIM Group to log in with username and password.​
Click your Trip's image or the title to view it. ​
Your daily plans will be displayed, and each segment can be clicked to explore more details for a particular activity. ​
To go back to the main page from any section, select the left arrow next to "Details" at the top. ​
The black bar at the bottom of the App houses your documents, signified by a paperclip icon. PDF documents, if applicable.
The next bottom bar icon is the map icon for Guides, where you'll find things like city or restaurant guides. ​
The far right icon on the bottom bar is the messenger tool to contact CKIM, and it also sends the message to everyone on your Trip.​
The Square box with an arrow takes you to a web browser to allow you to share, text, or email, as well as print and save to your phone. ​
The top right + sign allows you to add a booking to your itinerary. Once added, click "Save."
Destination information for the Bahamas, Caribbean countries, Asia, and Europe.
AXUS TRAVEL APP: VIDEO TUTORIAL
The 10 Steps At A Glance about The Axus Travel Summary
Allow Notifications
Enter Credentials
Access Your Trip
View Daily Bookings
See Booking Details
Access Documents
Access Guides
Message CKIM
View in Browser to Share Trip
Add Your Activities / Bookings
Please call us today at 1 (321) 777-1707 or describe Your Vacation Vision to help you plan your fully-crewed private luxury yachting vacation! Inquire as soon as possible about your custom, crewed yacht charter.
You make the memories. We make the arrangements.