Imagine sailing through the crystal-clear turquoise waters of the Bahamas, feeling the warm sunshine on your face and the breeze in your hair. The Bahamas is a paradise for boating enthusiasts, and a Bahamas power-catamaran summer charter offers an unforgettable experience that combines comfort, style, and freedom.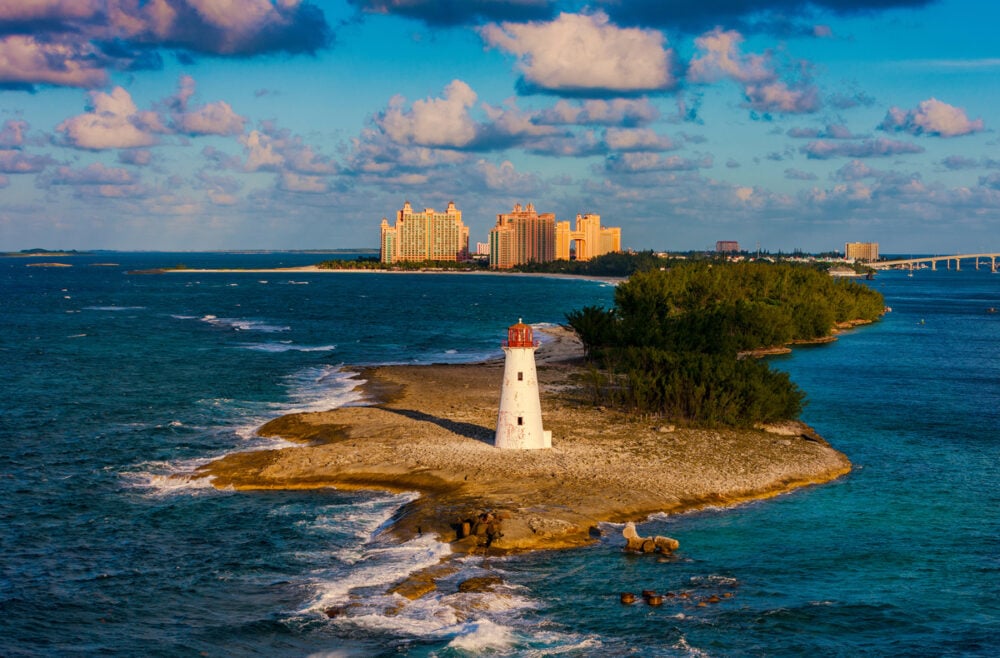 Unmatched Comfort and Space
Power-catamarans have gained popularity for summer charters because they are large and comfortable. Unlike monohull boats, catamarans offer a wider beam, providing more room for socializing, dining, and relaxing.
Generous deck spaces and multiple outdoor lounge areas allow you to bask in the sun, enjoy panoramic views, or unwind in the shade. The stability of catamarans also ensures a smooth ride, minimizing the chances of seasickness and improving your overall comfort.
Unrestricted Freedom and Exploration
The Bahamas is famous for its stunning archipelago, comprising over 700 islands and cays. Chartering a power-catamaran allows you to explore this beautiful paradise at your own pace.
With a shallow draft, catamarans can access secluded anchorages and hidden gems that larger vessels cannot reach. Whether you want to swim, snorkel, or island hop, a power-catamaran charter offers the freedom and flexibility to customize your itinerary according to your preferences.
Luxurious Amenities and Services
Power-catamarans have various luxury comforts and services to ensure a carefree vacation. Onboard, you can expect spacious cabins with en-suite bathrooms, large salons, fully equipped kitchens, and state-of-the-art entertainment systems.
Moreover, experienced crew members, including captains and chefs, cater to your every need, providing a truly pampered experience.
Water Toys | Bahamas Charter
Power-catamarans also provide other amenities, such as water toys, paddleboards, kayaks, and snorkeling gear to enhance your on-water adventures. Here are some of the most popular water toys:
Kayaks
Paddle your way through the calm waters, discovering hidden coves, secluded beaches, and breathtaking coastal scenery. Glide over vibrant coral reefs, observe the colorful marine life beneath you, or paddle through mangrove forests. Kayaking allows you to explore areas larger vessels can't reach, thus giving you a more up-close experience with the stunning surroundings of the Bahamas.
SUPs
Stand-up paddleboarding (SUP) allows you to explore the surroundings slower, offering a more meditative and immersive experience. You can paddle through serene lagoons, among mangrove forests, or even try SUP yoga. Additionally, SUP is an excellent full-body workout, providing a refreshing break from the indulgent relaxation of your catamaran.
Jetskis
Jet skis offer the perfect opportunity to let loose and have fun on the water. With jet skiing, you can explore the surrounding waters at high speeds and catch some air over waves. While they may not offer the same peacefulness and serenity as kayaking or SUP, jet skis can provide a unique and exhilarating experience that complements the relaxation and luxury of your power-catamaran charter.
Waterskis
Water skiing is a classic yet exciting on-water activity.
Seabobs
Seabobs are underwater scooters that allow you to effortlessly glide through the sea, mimicking the movements of dolphins.
Wakeboards
Wakeboarding combines elements of water skiing, snowboarding, and surfing, allowing you to carve through the wake created by the boat.
Snorkel Gear
Snorkeling is a must-do activity during your Bahamas power-catamaran summer charter. The calm and shallow waters of the Bahamas make snorkeling accessible to all skill levels.
Bahamas Power-Catamarans
Here are a few power catamarans to consider for your Bahamas yacht charter vacation:
Sample Bahamas Power-Catamaran Summer Charter Itinerary
Here is a sample itinerary that gives you an idea of what you can see and do on a week-long power catamaran charter.
1st day and last day will be the longest travel. All the other days will be 2 to 4 hr travel broken up before and after lunch.
Day 1: Nassau to Allan's Cay (35 NM / 4 to 6 hours)
Begin your journey from Nassau to Allan's Cay. Once there, explore the stunning beaches and crystal-clear waters while meeting the friendly and unique iguanas that call the island home. Relax and enjoy the serene beauty of the surroundings.
Day 2: Allan's Cay to Shroud Cay (15 NM)
Sail to Shroud Cay, a hidden gem in the Exumas. Explore the mangrove creeks by tender, kayak, or stand-up paddleboard, and discover secluded beaches. Afterward, take a refreshing swim in the pristine waters and enjoy the island's untouched beauty.
Day 3: Shroud Cay to Warderick Cay (20 NM)
Continue your journey to Warderick Cay, the Exuma Cays Land, and Sea Park headquarters. Explore the park's pristine beauty, hike the trails, and enjoy views from Boo Boo Hill. Snorkel or dive in the protected waters.
Day 4: Warderick Cay to Staniel Cay (20 NM)
Sail to Staniel Cay, a vibrant hub in the Exumas. There is much to do here, such as visiting the famous swimming pigs at Big Major Cay, snorkeling in the stunning Thunderball Grotto, and exploring the surrounding cays by tender. Indulge in delicious meals at local establishments and enjoy the lively atmosphere.
Day 5: Staniel Cay to Great Guana Cay (15 NM)
Head to Great Guana Cay, known for its beautiful beaches and friendly local community. Explore the island, visit the local establishments, and savor delicious Bahamian cuisine.
Day 6: Little Farmers / Staniel Cay / Compass Cay (10 NM)
Spend the day exploring the nearby islands. Visit Little Farmers Cay, known for its charming local culture. Return to Staniel Cay to revisit attractions or discover new ones. Sail to Compass Cay, where you can swim with nurse sharks at the marina.
Day 7: Hawks Well Island (10 NM)
Sail to Hawks Well Island, a secluded and picturesque spot. Enjoy snorkeling, swimming, and beachcombing on this pristine island. Take in the natural beauty and tranquility of the surroundings.
Day 8: Hawks Well to Norman Cay or Highbourne (10 NM)
Choose between Norman Cay and Highbourne Cay for your next stop. On Norman Cay, explore the remnants of the island's intriguing history, such as sunken airplane wreckage. Highbourne Cay has a beautiful marina with various amenities.
Day 9: Nassau Ross Island, Sandy Cay, Green Cay (35 NM)
Sail back towards Nassau and explore Ross Island, Sandy Cay, and Green Cay along the way. Snorkel, swim and soak up the sun before returning to Nassau.
Day 10: End of Charter
Disembark in Nassau.
Please call us today at 1 (321) 777-1707 or describe Your Vacation Vision to help you plan your fully-crewed private luxury yachting vacation! Inquire as soon as possible about your custom, crewed yacht charter.
You make the memories. We make the arrangements.