Named for Aeolus, the Greek keeper of the wind, the volcanic Aeolian Islands lie off the coast of northeastern Sicily. Rich soils foster citrus groves, olives, capers, and vineyards on the largest islands of Salina and Lipari. Nearby, on Sicily's mainland, viticulture zones surrounding Messina also make delicious and dynamic wines.
With easy access to the port of Messina, these wines played an important role in the ancient Mediterranean trade. Today, boutique wines from the Aeolian Islands and Messina are ready for international success again.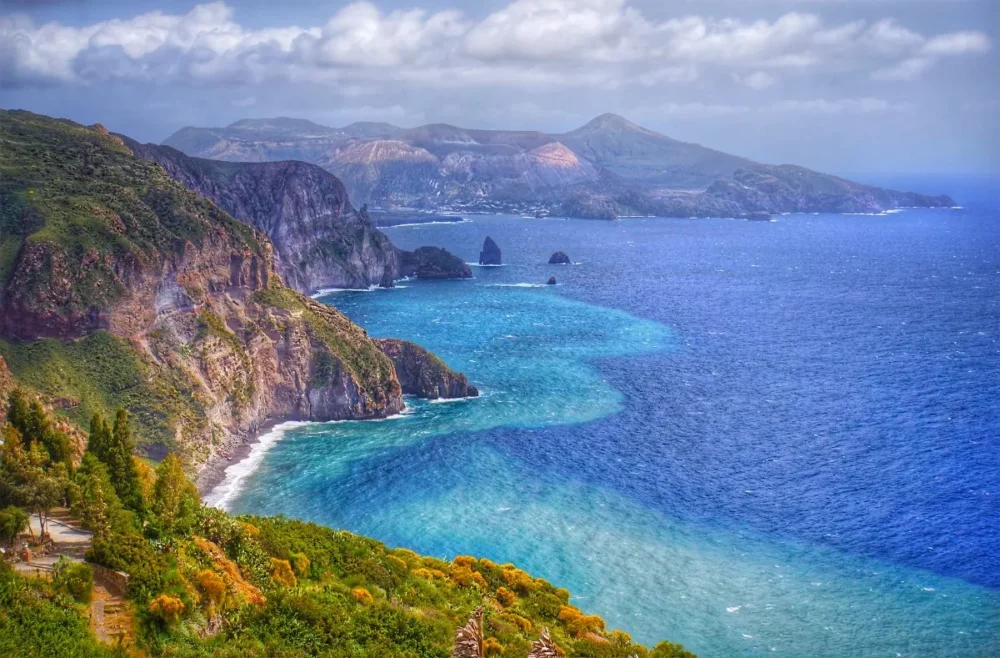 The best way to navigate the gorgeous Aeolian Islands and northern Sicily is by boat. Visit our Sicilian Yacht Charter Itineraries and plan your trip today.
The Aeolian Islands
Lipari
The largest and most commercialized of the Aeolian islands also has great conditions for grape growing. The high potassium levels in Lipari's volcanic soils help develop sugars in the grapes, essential for the namesake sweet wines. Additionally, the same organic matter prevented many old vines from succumbing to Phylloxera in the 19th Century.
Most famously, Lipari is the birthplace of the renowned sweet wine Malvasia delle Lipari. These white passito wines result from drying the grapes for two weeks before fermentation. The highly concentrated wines display characteristics of preserves, figs, and dried apricot while maintaining acidity.
Typically, they are 95% Malvasia and 5% Corinto Nero, a rare local variety. Historically, Lipari winemakers make three styles with 11.5%, 18%, and 20% alcohol.
The top winemakers to explore on Lipari are Tenuta di Castellaro and Criesia Vecchia.
Salina
North of Lipari is the more wild island of Salina. Most notably adorned with two volcano peaks, Salina was once called Didyme, a dialect for twins. This unique landscape attracts and retains more rainwater, fostering more vegetation than its counterparts. Wine and capers grow closer to the coasts, while beautiful hiking trails wind around the twin volcano peaks.
Hauner, a designer turned winemaker from Brescia, is perhaps the most famous Salina winemaker. In fact, Hauner is a key player in legitimizing and bolstering the Aeolian wine industry as a whole. Alongside Hauner is Caravaglio, another determined winemaker crafting premium sweet and dry Malvasia wines for the past 40 years.
Most Salina producers make Malvasia white wines as well as white blends of Insolia, Catarratto, and Grecanico. In addition, winemakers produce robust red and rose wines from Nero d'Avola, Alicante, and Nerello Mascalese.
Found only in the Aeolian Islands, Corinto Nero is another red grape made as a single varietal and added to blends. It has a deep plum fruit character, a floral bouquet, and spicy notes. Other Italian grapes, including Sangiovese, can also be found in medium-bodied red blends of Salina.
Colosi, and Tasca d´Almerita are also great Salina wine producers worth seeking out.
Faro – Province of Messina
On mainland Sicily, winemakers quietly make premium wines in Faro, near Messina. Unlike most of arid Sicily, vineyards here see abundant winter rains and windy conditions.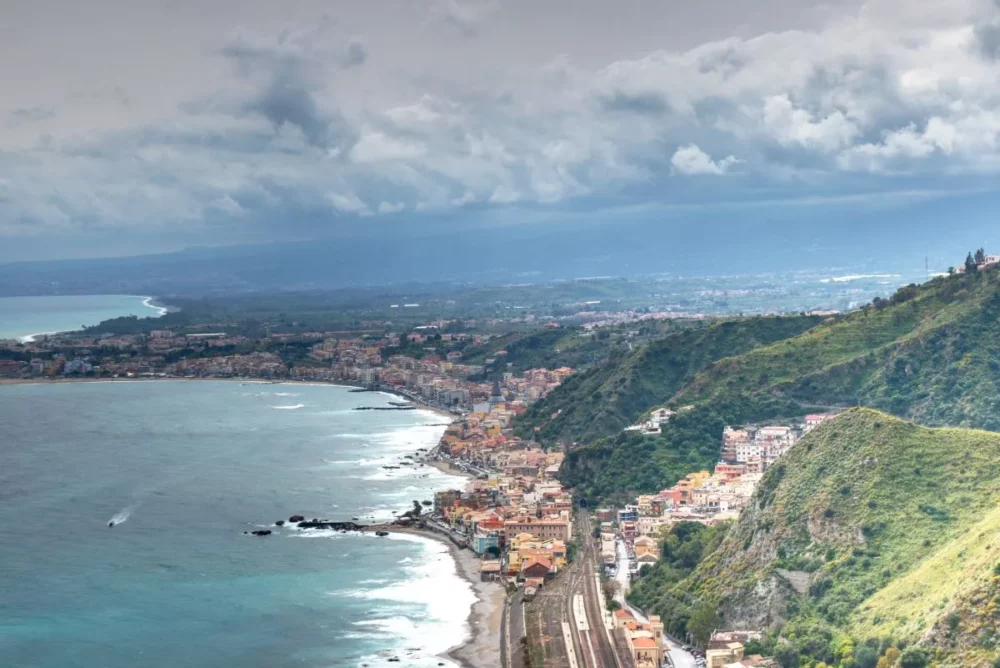 Nerello Mascalese is the prominent cultivar of the same noble red grape found on nearby Mount Etna. It is usually blended with Nerello Cappuccio or Nocera. Grown on south-facing terraces, they share conditions somewhat similar to Mount Etna.
In addition to elegant reds, Faro also produces premium and aromatic white wines from Zibibbo and Grecanico. More common white blends of Inzolia, Catarratto, and Grillo can also be found.
Bonavita and Tenuta Enza La Fauci are great producers making interesting and natural Faro wines.
Mamertino di Milazzo – Province of Messina
The small wine production area south of the Aeolian Islands has 11 producers in Mamertino di Milazzo, a DOC since 2004. Chief among their wines is Nero d'Avola, a red grape native to Southern Sicily.
Here, in the north, winemakers produce single varietal wines as well as blend Nero d'Avola with Nocera. In fact, Nocera is perhaps the most interesting and unknown grape in the area. Prone to disease, it's not easy to grow, but Nocera retains great acidity and dark fruit character when healthy.
The classic three Sicilian white grapes of Cataratto, Inzolia (Ausonica), and Grillo comprise most of the white blends of the area. Typically, these wines exude pear and citrus flavors with herbaceous undertones. Look for great wines from Mimmo Paone and Planeta. The Wines From The Aeolian Islands and Messina.
Boats for Your Aeolian Islands Yacht Charter
Here are a few yachts for your Aeolian Islands charter. Please get in touch with us for availability.
Start planning your escape to the Aeolian Islands and Messina. Visit our Sicilian Yacht Charter Itineraries today.
Please call us today at 1 (321) 777-1707 or describe Your Vacation Vision to help you plan your fully-crewed private luxury yachting vacation! Inquire as soon as possible about your custom, crewed yacht charter.
You make the memories. We make the arrangements.