Saba Island Adventures | Nature, Culture, and Relaxation
The tiny island of Saba is a particular municipality of the Netherlands. The island lies in the northern Leeward Islands portion of the West Indies, southeast of the Virgin Islands. Although it's only 13 square kilometers, every part of the island is beautiful.
Packaged tourism has not touched the island; it only has one road, aptly named "the road." The people are so friendly that you will feel right at home on Saba.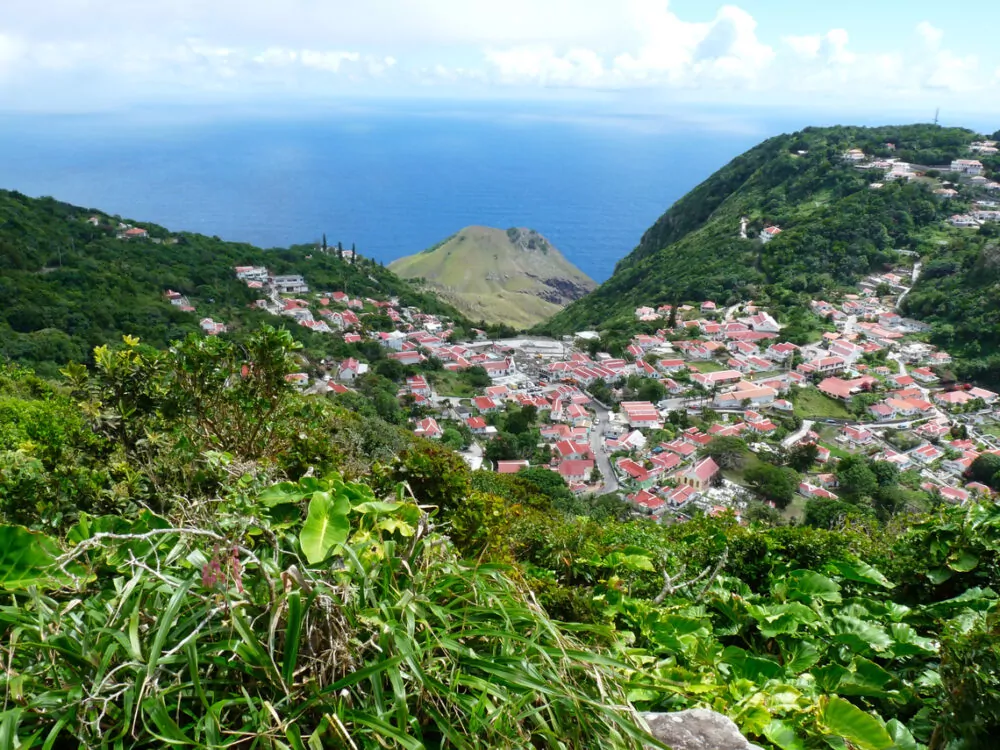 Saba | Weather
The island enjoys a year-round tropical climate with temperatures between 75°F (24°C) and 85°F (29°C). Two brief wet seasons are from May to June and October to November, but they rarely disrupt plans.
The dry season, lasting from January to April, is ideal for outdoor activities.
Saba is outside the hurricane belt, reducing the risk of direct hits, and trade winds provide a refreshing breeze. The Caribbean Sea's temperatures are perfect for diving and snorkeling. They range from 78°F (25°C) in winter to 84°F (29°C) in summer.
Things to see and do on Saba
Although Saba is small, there is much to see and do here.
Explore the Great Outdoors
Saba's natural beauty beckons outdoor enthusiasts to embark on an unforgettable adventure. With a plethora of meticulously maintained hiking trails, this Caribbean paradise offers something for everyone, regardless of their fitness level.
From strolls to challenging treks, there's a trail that suits every hiker's preference. As you set out to explore these lush landscapes, don't forget to protect yourself from the sun's rays. Use sunblock and stay hydrated by carrying an ample supply of water.
Dive into the Depths
Saba's reputation as a world-renowned diving destination is well-deserved. The island proudly boasts the status of a protected National Marine Park, ensuring pristine underwater ecosystems.
If you're eager to explore the underwater world, contact Sea Saba or Saba Divers. Both companies offer thrilling diving excursions. Dive into crystal-clear waters teeming with vibrant marine life and create memories that will last a lifetime.
Cultural Excursions
Delve into Saba's rich cultural heritage by visiting its intriguing museums. The Harry L. Johnson Museum stands out as a must-see among the island's charming attractions. These intimate museums offer unique insights into Saba's history and culture, providing visitors a captivating glimpse into the island's past.
Unleash Your Inner Artist
Surprisingly for its size, Saba boasts a vibrant artistic community. Embrace your creative side with a jewelry-making class or visit the Lace Ladies Workshop. Engaging with local artists and craftspeople is a great way to immerse yourself in the island's artistic culture.
Indulge in Relaxation
While Saba may lack sandy beaches, it more than compensates with tranquil spots for relaxation. The Frangipani Spa at Queen's Garden Resort provides a sanctuary of serenity where you can unwind amidst lush gardens. Alternatively, sip a refreshing cocktail at the Tipsy Goat bar, allowing the island's laid-back atmosphere to wash over you.
Revitalize Your Senses
Pamper yourself with rejuvenating wellness experiences on this unspoiled gem of an island. The Unspoiled Queen Massage & Wellness, a boutique establishment, offers exceptional treatments that rejuvenate your body and mind. Meanwhile, the Frangipani Spa at Queen's Hotel, Bar, & Kitchen provides various services. Some of these include manicures, pedicures, and facials.
Marinas on Saba
There are no marinas on the Island. However, there are two designated anchorage zones within the Saba National Marine Park. One is between Ladder Bay and Wells Bay (west side), and one is in front of Fort Bay Harbor (east side).
Please call us today at 1 (321) 777-1707 or describe Your Vacation Vision to help you plan your fully-crewed private luxury yachting vacation! Inquire as soon as possible about your custom, crewed yacht charter.
You make the memories. We make the arrangements.