Charming Martinique | Yacht Charter Paradise
Martinique is an overseas region of France and the largest of the Windward Islands. This island in the Caribbean Sea reflects a unique blend of French and West Indian cultures. Its diverse landscape, beaches, mountains, cities, and towns await exploring. The name Martinique is from the Indian word Madiana, which translates to the Island of Flowers—aptly named as the island's fertile volcanic soil produces an abundance of flora.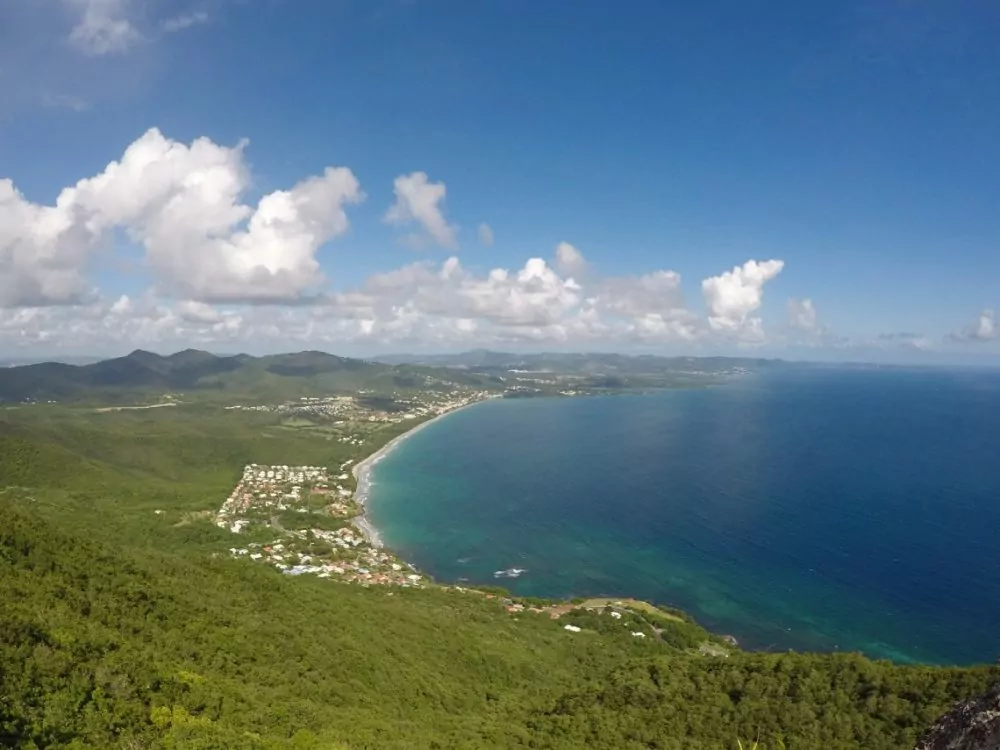 Weather
Martinique has a tropical climate that beckons visitors year-round. Its consistent warmth and gentle trade winds make it an excellent destination for yacht charters throughout the year. However, the high season typically spans from December to April, offering slightly cooler temperatures and lower humidity. The hurricane season falls between June and November,
Places to See in Martinique
Mont Pelée. This still-smoldering and active volcano destroyed the former capital of St. Pierre in 1902.
Fort-de-France. The capital of Fort-de-France is quite busy but offers many exciting activities such as walking tours, shopping, and dining.
La Savane, a 12-acre landscaped park.
Les Anses d'Arlet. This picturesque village in southern Martinique offers gorgeous scenery and beautiful beaches. It offers clear waters and vibrant marine life. Snorkeling and diving are a must here, as you'll encounter colorful coral reefs and an array of tropical fish.
Saint-Pierre. Saint-Pierre, often called the "Little Pompeii of the Caribbean," is rich in history and offers a glimpse into the island's volcanic past. Explore the ruins, visit the Volcano Museum, and hike Mount Pelée for breathtaking views.
Diamond Rock. This imposing rock formation rises from the sea. It's a haven for birdwatchers and a fantastic spot for snorkeling and diving, with its crystal-clear waters and abundant marine life.
Things to Do in Martinique
Dive. The legendary Rocher du Diamant (Diamond Rock) is south of the island and offers many caves, arches, and rock formations to explore. Another excellent dive site is Anses d'Arlet (Arlet's Coves). Here, warm, shallow water teems with marine life.
Go to the beach. One beautiful black sand beach is Anse Céron, located in the island's northern part.
Shop Grand Marche, also called the Spice Market. Located in downtown Fort-de-France, this market offers all sorts of vegetables, spices, and fruits.
Hike. Visit the island's northern part for rainforest-covered mountains, or head south for beautiful beaches and quiet bays.
Explore Culture. Immerse yourself in the local culture by attending traditional festivals, exploring art galleries, and trying your hand at Creole cooking classes.
Gastronomy
Martinique's cuisine is a fusion of French and Caribbean flavors. Savor dishes like accras (fried codfish fritters), boudin (blood sausage), and the famous Colombo stew. Enjoy fresh seafood, including lobster, shrimp, and snapper.
As the birthplace of rhum agricole, Martinique is also famous for its exceptional rum. Visit local distilleries for tastings and discover the art of crafting this beloved Caribbean spirit.
Marinas in Martinique
Marina Marin: A very large marina offering 830 berths. The Marina du Marin also offers various services, such as provisions, a laundromat, a medical center, fuel, and pump-out services.
Marina Pointe du Bout: In the bay of Fort de France. An all-concrete marina surrounded by a few bars and restaurants.
Please call us today at 1 (321) 777-1707 or describe Your Vacation Vision to help you plan your fully-crewed private luxury yachting vacation! Inquire as soon as possible about your custom, crewed yacht charter.
You make the memories. We make the arrangements.