Planning a vacation should not make you feel stressed. Instead, consider the tranquility of chartering a boat – an incredible means of unwinding and exploring a fresh destination. Charter boats offer a harmonious blend of luxury and adventure, eliminating the hassles of meticulous trip planning.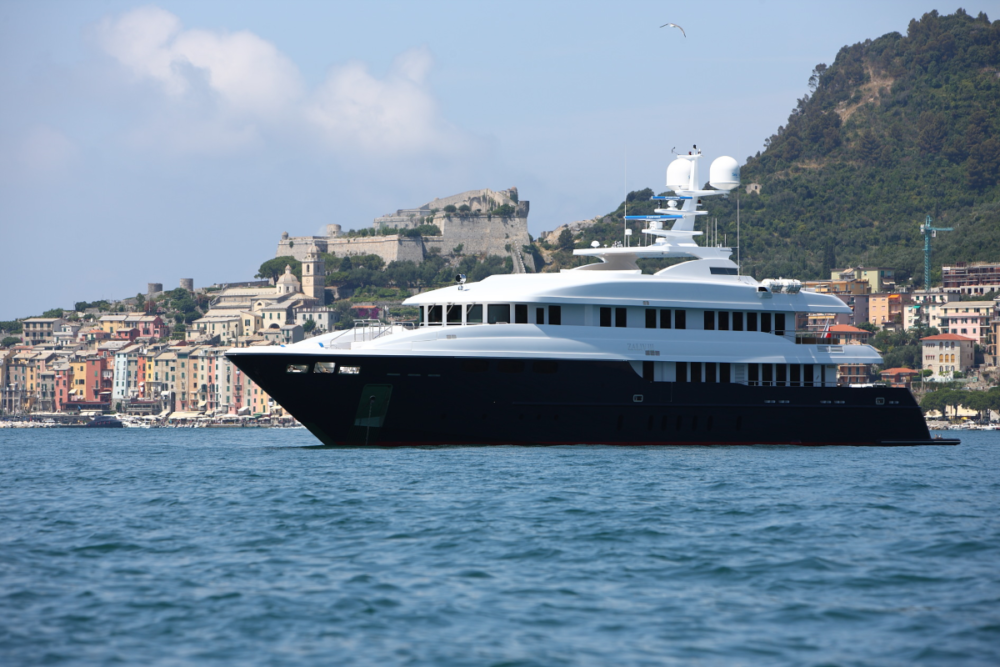 With a charter boat, you can savor a serene vacation with lavish amenities and a dedicated crew. Choose from motor boats, catamarans, sailing boats, and motor sailers.
Understanding Charter Boats and Luxury Yacht Charters
Charter boats offer the perfect balance of adventure and relaxation, allowing you to escape the ordinary.
What Makes Charter Boats Special?
Discover the joys of cruising the ocean and feeling the sun and wind in your hair. With gourmet meals, breathtaking scenery, and unforgettable experiences, chartering a luxury yacht is the perfect way to escape and relax.
Expert Guidance and Stress-Free Experience
One of the most significant advantages of chartering a boat is the presence of a professional crew, including a knowledgeable captain. They are skilled in navigating the waters and well-versed in the best local attractions and hidden gems. Their expertise ensures a stress-free vacation where you can relax and enjoy.
It Isn't as Expensive as You Think
Looking to save money while enjoying a luxurious boat charter vacation? Consider traveling during the off-season, sharing the cost with friends and family, or opting for a smaller boat. With careful planning, you can experience the ultimate stress-free getaway without breaking the bank.
However, the sky is the limit when it comes to luxury. If budget is not a factor, super and mega yachts are available for the ultimate indulgence.
Unpack Once
Renting a boat offers the unique advantage of "unpacking once." Unlike conventional travel, where you constantly pack and unpack at various stops, a charter boat provides a distinct, hassle-free experience.
Top Destinations for a Charter Boat Vacation
Are you in search of the best destinations for a stress-free charter boat vacation? Think about the Caribbean's turquoise waters and the Mediterranean's enchanting coastlines.
Explore the Bahamas, enjoy the rich culture of Greece, or unwind in the beauty of the Virgin Islands. Each destination boasts distinct charm and attractions. So, pack your sunscreen and prepare for an extraordinary adventure in paradise.
History enthusiasts will find Croatia's charter boat vacation enticing, with opportunities to visit ancient cities and UNESCO World Heritage Sites.
How to Plan and Book Your Vacation
Here's a step-by-step guide to help you organize your journey:
1. Contact CKIM Group: Give us a call or fill out our contact form. An experienced charter broker will reach out to you.
2. Discuss Your Preferences: We will have a meeting to discuss your preferences and requirements. This step is crucial to finding the perfect match for your vacation.
3. Make Your Booking: Once you've made your decision, proceed to book your charter boat. Start looking forward to an unforgettable vacation filled with luxury and relaxation.
4. Review Cancellation Policies and Insurance: Before finalizing your booking, carefully review the charter company's cancellation policy and available insurance options. Understanding these terms and conditions will help protect you from unforeseen circumstances.
5. Plan Your Itinerary: We will work with you and your yacht's captain to craft the perfect plan for your holiday.
With careful planning and attention to detail, your charter boat vacation will surely be a dream come true.
Please call us today at 1 (321) 777-1707 or describe Your Vacation Vision to help you plan your fully-crewed private luxury yachting vacation! Inquire as soon as possible about your custom, crewed yacht charter.
You make the memories. We make the arrangements.