CROATIA in the Adriatic Sea is the "The Mediterranean As It Once Was." Over the past decade, Croatia has become a very popular sailing area in the Mediterranean. Croatia catamaran charters are also growing in popularity. More crewed catamarans are available for charters throughout Croatia.
While there are many to choose from, we've highlighted a few catamarans currently sailing in Croatia that we're sure you'll like.
Catamarans like these are perfect for sailing the Mediterranean's shallow coves and reaching off-shore islands such as those in Croatia's Dalmatia. They typically carry any desired water sports equipment and gear for nearly any adventure.
In addition, these Croatia Catamarans have plenty of luxurious deck space for spending quality time together soaking up the sun or enjoying gourmet meals.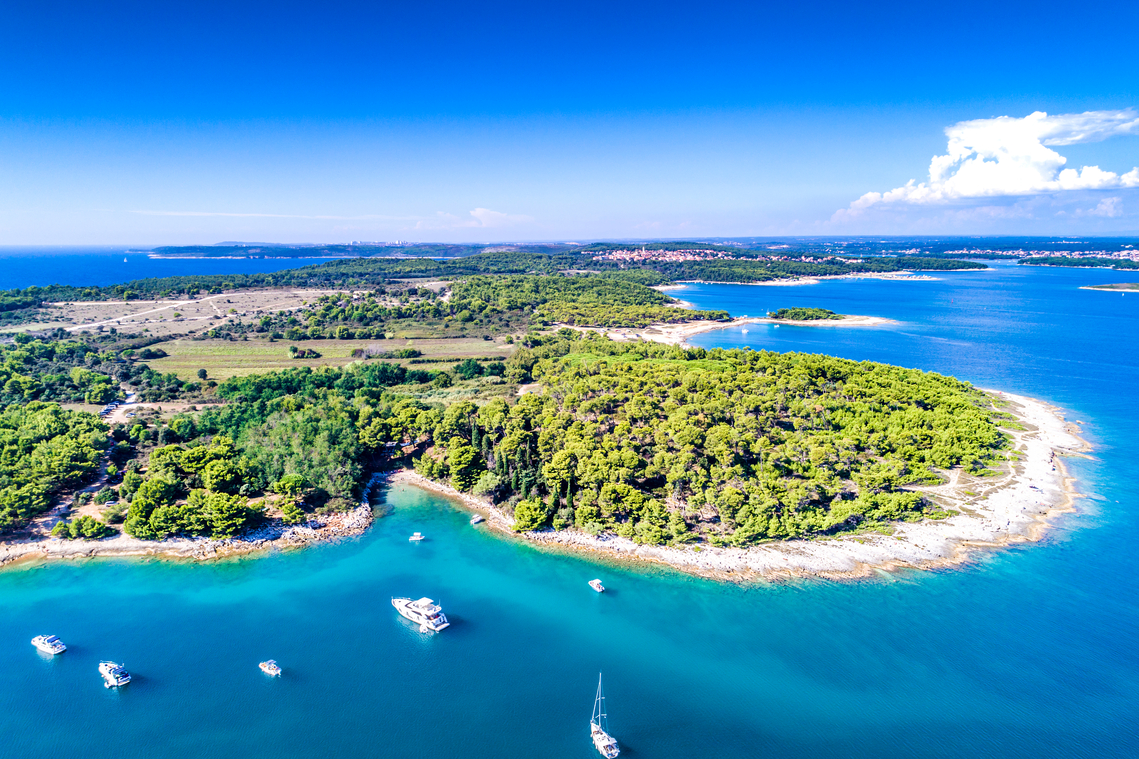 Sailing Areas in Croatia
Croatia's most famous islands (Korčula, Hvar, and Brac) are between Split and Dubrovnik.
Split Sailing Area
Split is the second biggest city in Croatia and is the biggest city on the Adriatic coast. Its ancient sights, sandy beaches, and rich nightlife make this a superb sailing location.
Dubrovnik Sailing Area
Dubrovnik is an ancient walled city and one of Croatia's most preferred tourist destinations. Situated on the southern Adriatic Sea coast, it is a very picturesque city referred to as the "Pearl of the Adriatic."
Zadar Sailing Area
The city of Zadar is in the Dalmatian coast region. It is a small city, with a population of just over 75,000 people, as per the 2011 population census. What the city lacks in size, it makes up for in beauty and history.
Šibenik Sailing Area
Croats around the ninth century established this fortified town by the sea. Šibenik has 242 islands, islets, and above-sea reefs. The most numerous group of islands is the incredibly beautiful Kornati.
Kvarner Sailing Area
Located between the northern Croatian Littoral mainland and the Istrian peninsula, Kvarner Gulf, also known as Kvarner Bay, is a bay in the northern Adriatic Sea. The bay is a part of Croatia's internal waters.
Istria Sailing Area
Istria, the land of rolling hills and fertile plains, is the largest peninsula in the Adriatic Sea, located at the head of the Adriatic between the Kvarner Gulf and the Gulf of Trieste.
Croatia Sailing Itineraries
We would love to help you create a personalized Croatia sailing itinerary. Click here and here for a few examples.
Please contact us at 1 (321) 777-1707 or complete our contact form to start planning your yacht charter vacation! It's never too early, or too late to inquire about your bespoke private yacht charter.
You make the memories. We make the arrangements.