The Christmas season is a time for festivity and feasting. The days are short and the nights are long and cold. But in Croatia, that doesn't stop people from going out to eat and drink after dark. Here we take a closer look at Croatian Christmas food and wine.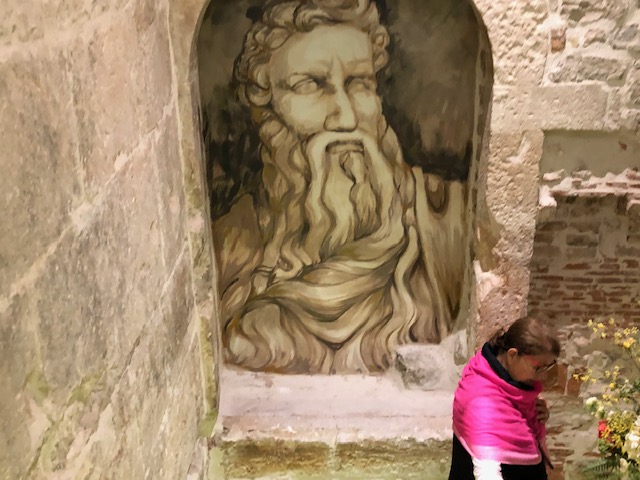 Advent
All the larger Croatian cities host beautifully-lit Advent street markets. In Dubrovnik, this takes place on the stone-paved Stradun in the medieval-walled old town. In Split, it's on the seafront promenade in front of Diocletian's Palace. And in Zagreb, festivities center on the main square and extend into side streets and parks. In addition, Split, Rijeka, Pula, and Zagreb set up outdoor ice rinks for skating.
With temperatures hovering around freezing, the drink of choice is hot spicy kuhano vino (mulled wine). Street stalls display big pans of red wine, heated up with honey or brown sugar, cinnamon, cloves, and sliced orange. It's served to order, poured with a soup ladle into paper cups. Mulled wine dates back to the second century AD when it was given to Roman soldiers as a winter warmer.
Alongside mulled wine, other stalls vend fritule. Warm bite-sized doughnuts, they're made from a simple dough, fried in oil, and sprinkled with sugar. Some cooks add raisins or candied orange peel, and some dust them with cinnamon. Fortune originated in Venice during the Renaissance, then spread to Istria and Dalmatia. Now even in inland Croatia, they're an Advent specialty.
Christmas Eve
On Christmas Eve, Croatian families fast and avoid meat. Instead, especially in Dalmatia and Istria, they prepare delicious Bakalar (dried cod). The cod is soaked overnight, then slow-cooked with garlic, potato, olive oil, white wine, bay leaf, and parsley. Why would people living by the Adriatic, abundant with sea bream, sea bass, and John Dory, eat dried cod from cold northern seas? Again, this is a story connected to the Venetian Empire.
In 1431, Venetian merchant Pietro Querini was ship-wrecked in the English Channel. His lifeboat eventually washed up on Norway's Lofoten islands, inside the Arctic Circle. He stayed there for three months and became particularly partial to the local specialty, air-dried cod. On returning to Venice, he took a shipload with him. It was a huge success and ever since then, Venice has imported dried cod from Norway. Its big advantage as a festive delicacy is that families can buy it and store it in advance. This way, if the winter weather on the Adriatic is rough, they will still eat fish on Christmas Eve.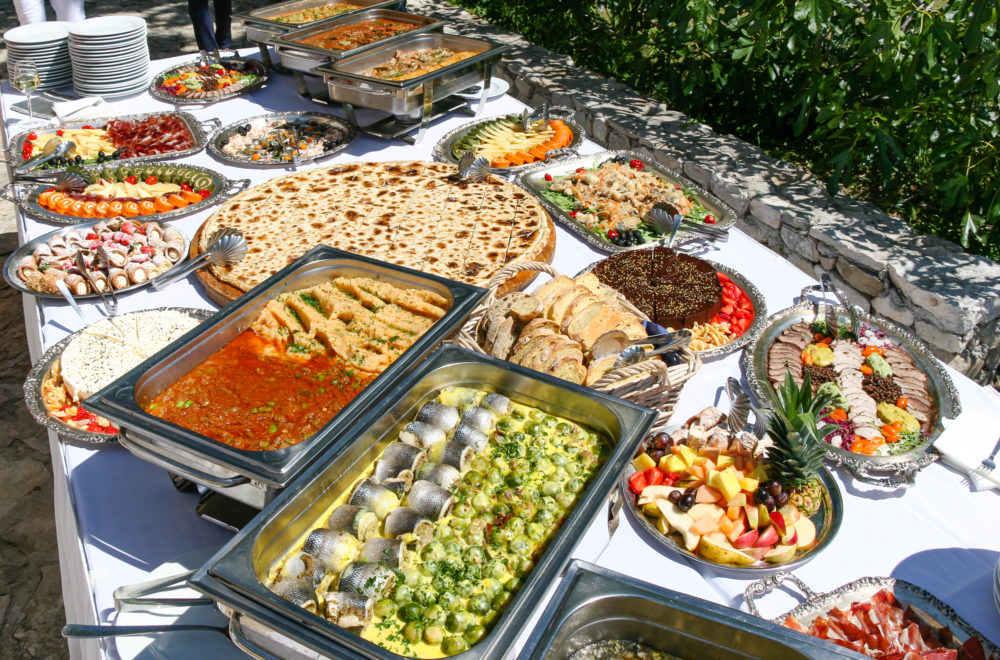 Christmas Day
Come Christmas Day, in inland Croatia tables are laden with roast turkey, mlinci (homemade flatbread), and bottled wine. And a big bowl of Francuska salata, made from diced potato, carrot, peas, pickled cucumbers, hard-boiled egg, and mayonnaise. Typical Croatian Christmas food and wine – all very rich and indulgent.
On the other hand, on the coast, most families serve platters of sliced pršut (prosciutto), salamis, and cheeses. And the fore-mentioned Francuska salata. But the centerpiece is a massive pot of Balkan-inspired sarma. Another example of classic Croatian Christmas food. Fermented cabbage leaves (sauerkraut) are stuffed with minced meat and rice and are slow-cooked in a casserole pot. They're served with mashed potato, and if there's some leftover, they're even better the next day. In fact, sarma is so delicious, and as a result, many people make them for New Year too.
Please call us today at 1 (321) 777-1707 or describe Your Vacation Vision to help you plan your fully-crewed private luxury yachting vacation! Inquire as soon as possible about your custom, crewed yacht charter.
You make the memories. We make the arrangements.