Greece motor yacht charter AQUA-LIBRA 131 is a 40-meter Sunseeker yacht built in 2018. AQUA LIBRA 131 accommodates up to 11 guests in 5 staterooms, including a master suite, 2 VIP staterooms with queen beds, and two twin staterooms convertible to king beds with one Pullman.
Greece Motor Yacht-Charter AQUA-LIBRA
Embark on a journey of opulence and tranquility aboard the magnificent Motor Yacht AQUA LIBRE. This vessel is not just a means of transportation; it's an experience that blends lavish comfort with exhilarating exploration. Step aboard and set sail for the ultimate escape into the world of elegance and adventure.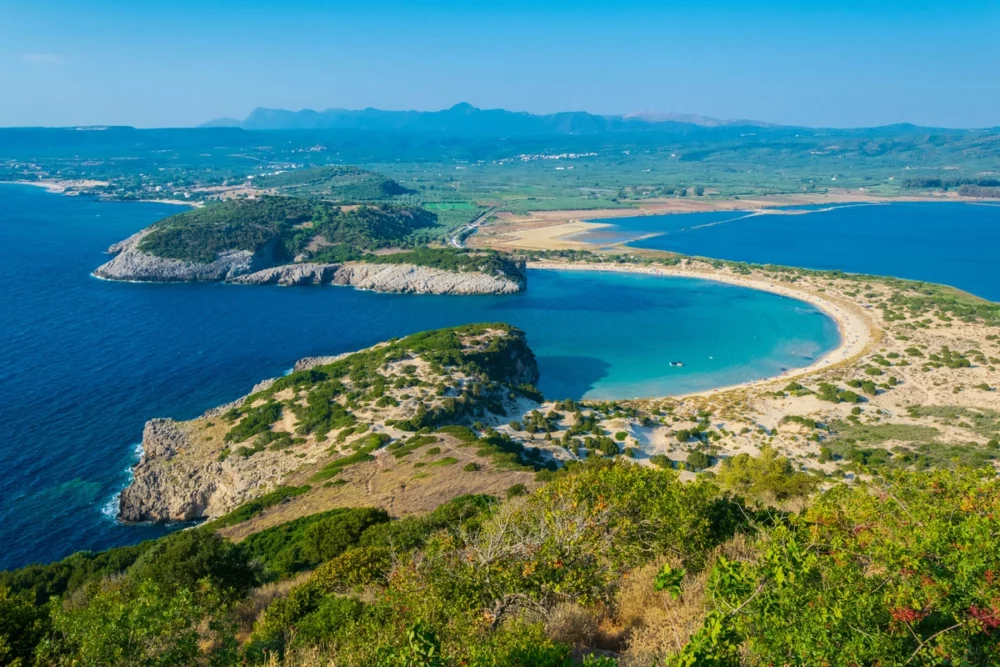 Unwind in the Sundeck Jacuzzi on Motor Yacht Aqua Libra
Immerse yourself in relaxation as you soak in the sun-drenched sundeck Jacuzzi. With the sparkling sea as your backdrop, let your worries drift away amidst the gentle bubbles, creating a symphony of serenity that harmonizes with the ocean's rhythm.
Sundeck Lounge Areas for Ultimate Comfort
Seek solace in the plush sundeck lounge areas, designed to pamper your senses. Stretch out with a book, enjoy a refreshing cocktail, or bask in the breathtaking vistas that unfold before your eyes.
Aft Lounge Area – A Haven of Tranquility
Retreat to the aft lounge area, where plush seating and waves' soothing sound create an absolute tranquility ambiance. Gaze out at the horizon or engage in delightful conversations with loved ones, surrounded by luxury.
Upper Deck Dining – Savor Every Moment
Elevate your dining experience on the upper deck, where gourmet cuisine meets the open sea. Indulge in culinary delights while enjoying gentle breezes and the panoramic beauty of nature's wonders.
Bow Sunbathing and Lounge Area – Embrace the Sun
Bask in the sun's warm embrace on the bow sunbathing area, a private oasis that lets you unwind in style. For those seeking a more casual ambiance, the bow lounge area beckons, offering a laid-back space to create cherished memories.
Upper Deck Salon with Bar – Elegance Redefined on Motor Yacht Aqua Libra
Enter the upper deck salon, a space where sophistication merges seamlessly with comfort. Enjoy a curated selection of beverages at the well-appointed bar, enchanted by panoramic views that paint the perfect picture.
Main Deck Salon and Dining – A Grand Welcome
Step into the main deck salon and dining area, a testament to luxury and refinement. Every detail ensures your comfort, making every moment spent aboard a treasured memory.
Elegant Suites for Every Discerning Guest
AQUA LIBRE offers a range of luxurious suites to cater to your every need:
Master Suite – Your private haven of indulgence.
2 VIP Suites – Lavish retreats that redefine luxury. Queen-size beds.
Twin Stateroom – Comfortable quarters for relaxation.
Twin Convertible to a king-size bed – Versatility meets elegance, with the convenience of a Pullman berth.
All suites come complete with ensuite facilities, ensuring absolute privacy and convenience.
Discover a world of luxury and adventure on board Motor Yacht AQUA LIBRE. Indulge in the finest comforts, explore breathtaking destinations, and create memories that will last a lifetime. This isn't just a journey; it's an embodiment of your dreams, sailing on the canvas of the open sea. Welcome aboard AQUA LIBRE, where your voyage of a lifetime begins.
Amenities Aboard Greece Motor Yacht-Charter AQUA-LIBRA
Crew of 8
Cinema area with 75'' TV
Video-on-demand centralized system
TV 65'' to the main Saloon
Sonos AV System with video on demand
Apple TVs
Satellite TV
Movie Library
Central control of lights and shade through IPADs
Deck Jacuzzi
Wet bar on the Skydeck
Gym/exercise equipment
Elliptical fitness machine
BBQ
Wi-Fi throughout the yacht
Water Toys on Motor Yacht Aqua Libra
You'll certainly want to jump in the water and make use of AQUA-LIBRA's nice variety of water toys, including:
Jet Tender Williams 5,65m 180BHP
Rib 4.5m
2 x RXP – X300 Seadoo Jetskis
2 x Seabob F5
Water skis for adults & children
Wakeboard
2 x Tubes
Super slice tube for three pax
Banana
SUP Paddle
Inflatable canoe for two pax
Inflatable sofa for three pax
Fishing & Snorkeling Equipment
AQUA-LIBRA's impressive style and unparalleled performance and amenities make her an ideal yacht for cruising the islands of Greece.
Allow Luxury Yacht Charters, a division of CKIM Group, to help you plan your Greece motor yacht charter vacation.
Please call us today at 1 (321) 777-1707 or describe Your Vacation Vision to help you plan your fully-crewed private luxury yachting vacation! Inquire as soon as possible about your custom, crewed yacht charter.
You make the memories. We make the arrangements.