Getaway to Greece this summer on a luxury yacht charter. Motor yachts are still available, but you will want to act quickly. They are filling up fast. For a good reason: Greece is one of the top yacht charter destinations.
With countless islands, water sports, and historical sites to visit, you are bound to enjoy your Greek Islands vacation.
To help with your boat selection, here are three superb motor yachts we can't wait for you to meet.
CAPRI I – 192′ Lurssen Motor Yacht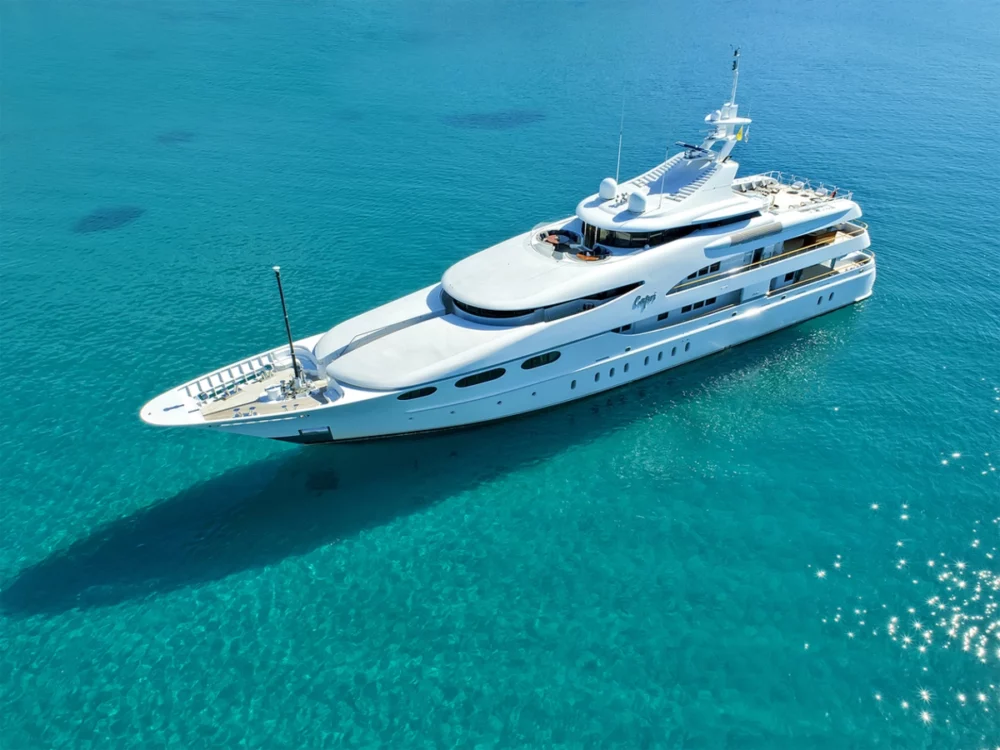 Motor yacht CAPRI I accommodates 12 guests in 6 cabins. An impressive array of water toys, including diving equipment, seabobs, and a flyboard, await you to enjoy.
ZALIV III – 162′ Mondo Marine Motor Yacht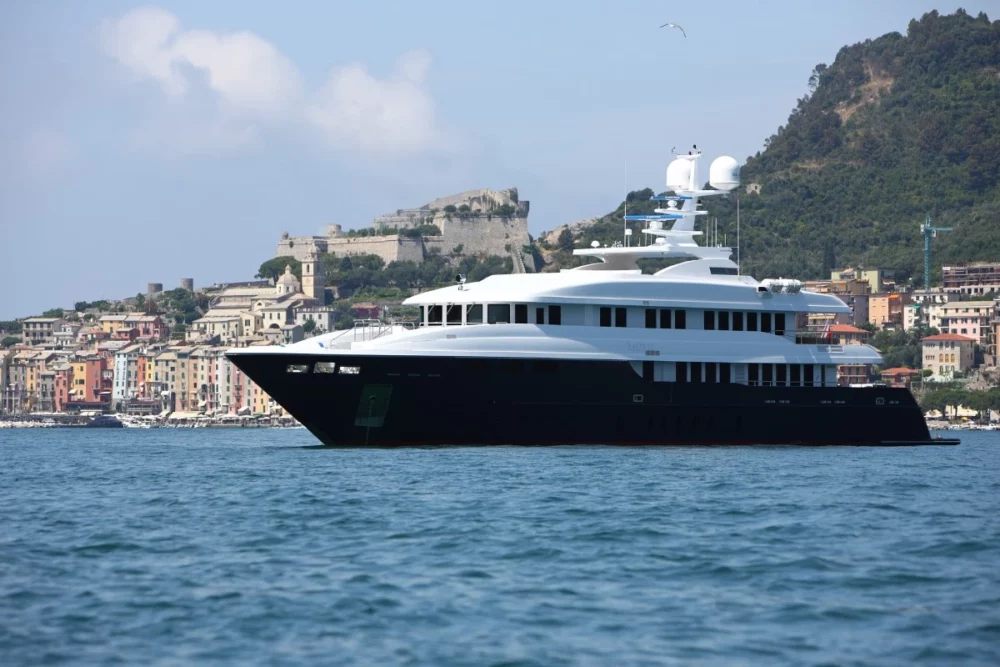 Motor yacht ZALIV III accommodates 12 guests in 6 cabins. Explore small harbors, quaint towns, and secluded beaches. Afterward, relax in the jacuzzi on the top deck or take a steam bath in the spa room.
BILLA – 137′ Admiral Motor Yacht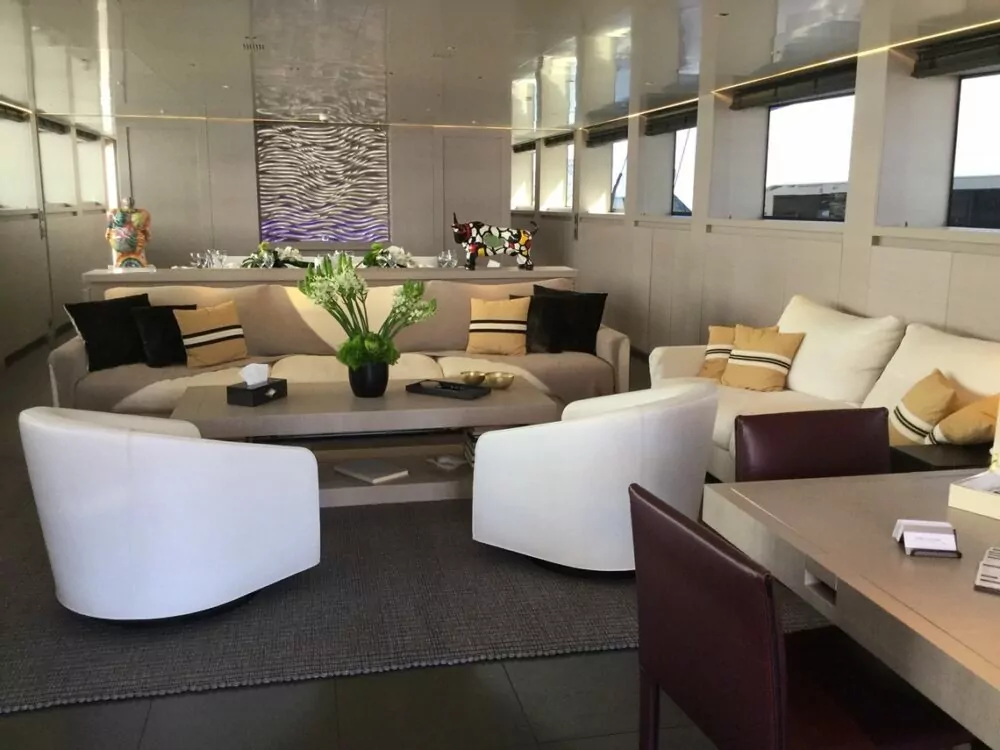 Motor Yacht BILLA's Salon
Motor yacht BILLA accommodates 11 guests in 5 cabins. On the main deck, there's one master cabin with a king-size bed and ensuite separate his and her facilities. On the lower deck are two VIP cabins with ensuite facilities and two twin cabins with ensuite facilities. One of the twin cabins has an extra Pullman berth.
These boats and many others are ready to whisk you away to an unforgettable Greece summer yacht charter vacation. Let us help you choose the perfect yacht, crew, and itinerary.
Greece Summer 2022 Yacht-Charter Insights
July-August Greece Yacht Charters
Why Travel to Greece in the Summer?
Summer is a great time to travel to Greece. Here are just a few reasons why:
Idyllic Weather and Crystal Clear Waters
The Greek islands experience warm and sunny weather during the summer months, creating the perfect backdrop for sailing and swimming in the clear turquoise waters of the Aegean and Ionian Seas.
Stunning Scenery and Landscapes
Each Greek island offers its unique charm, from the white-washed buildings and blue-domed churches of Santorini to the lush greenery of Corfu. Sailing lets you witness breathtaking sunsets, dramatic cliffs, and picturesque villages.
Island-Hopping Adventures
Greece boasts many islands, each with its character and attractions. Chartering a yacht lets you easily explore multiple islands, discovering hidden coves, ancient ruins, and vibrant local cultures.
Privacy and Freedom
Yacht charters offer a sense of privacy and exclusivity, allowing you to escape the crowds and enjoy secluded anchorages and beaches that are not accessible by traditional means.
Customizable Itineraries
When you charter a yacht, you can create your itinerary. You can choose the islands you want to visit, the activities you want to engage in, and the pace at which you want to explore.
Water Sports and Activities
Your yacht will have a large variety of water sports equipment, such as snorkeling gear, kayaks, and paddleboards. The warm summer weather creates the perfect conditions for these activities, as you can comfortably spend hours in the water without feeling chilly.
Whether you're an adventure enthusiast or simply looking to relax and soak up the sun, water sports add an extra layer of enjoyment to your yacht charter experience in the Greek islands.
Local Cuisine and Culture
Greek cuisine is famous worldwide for its flavors and freshness. You can enjoy delicious seafood, Mediterranean dishes, and traditional Greek specialties at local island tavernas.
Anytime is a good time to visit Greece on a motor yacht charter. However, since summer is popular, call today for the best options.
Please call us today at 1 (321) 777-1707 or describe Your Vacation Vision to help you plan your fully-crewed private luxury yachting vacation! Inquire as soon as possible about your custom, crewed yacht charter.
You make the memories. We make the arrangements.