Mid-Atlantic Charter Itineraries
The Mid-Atlantic Charter Itineraries focus on the states of Maryland and Virginia as well as the Chesapeake Bay that is shared by both states. The yacht chartering season is between late spring into early fall. There are a few motor yachts based in Annapolis, Maryland. Also, many yachts will do one-way charters during their repositioning to New England and on the return.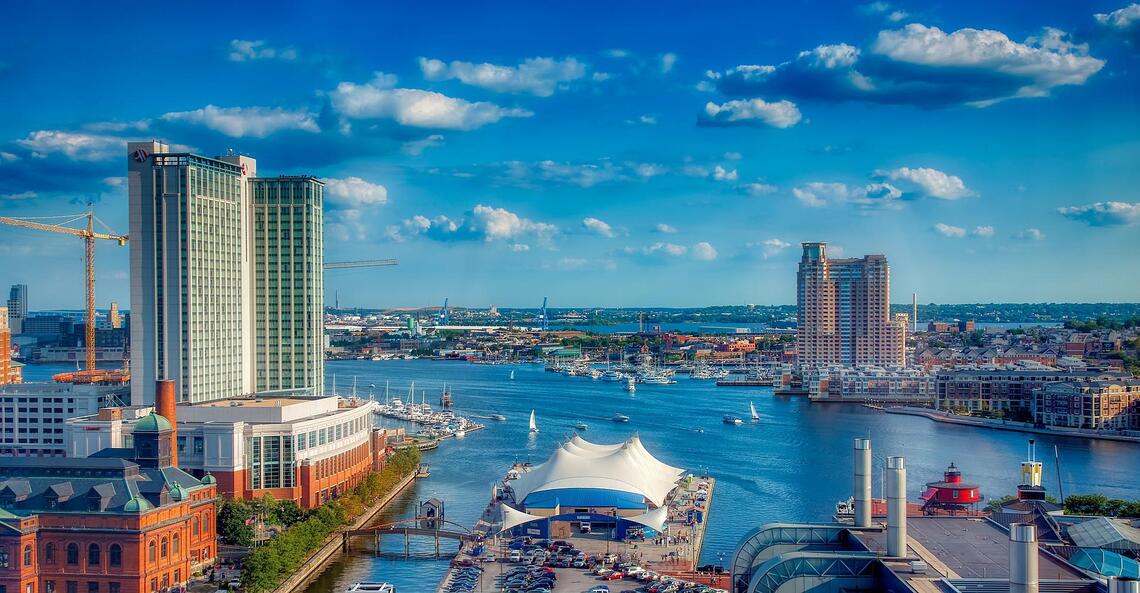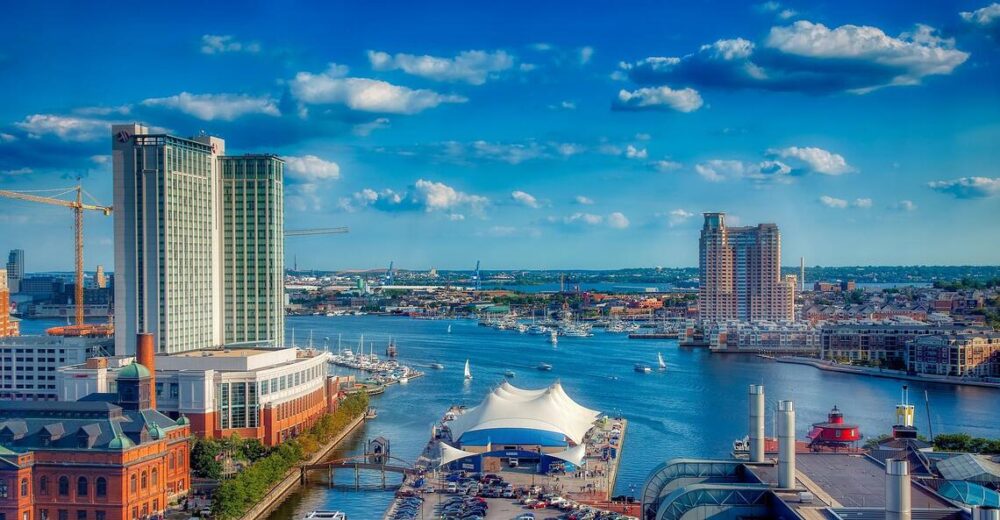 Maryland
The Chesapeake Bay stretches from Havre de Grace, Maryland, to Virginia Beach, Virginia. There are more than 200 miles of cruising ground with close to one hundred estuaries.
Baltimore
Maryland's largest city is Baltimore on the Patapsco River about two-thirds of the way up the Chesapeake Bay. Here, visit the Inner Harbor on the city's waterfront. Tour Fort McHenry National Monument, where Francis Scott Key (1779 – 1843) wrote The Star-Spangled Banner. Camden Yards, home of the Baltimore Orioles, is within walking distance of the Inner Harbor.
Annapolis
Visit Annapolis, the capital city of Maryland, and the yachting center of the state. It is also home to the U.S. Naval Academy. The Academy, a National Historic Landmark, has been a part of Annapolis since 1845.
Explore Kent Island, St. Michaels, Cambridge, Solomon Island, and other charming ports in Maryland.
Washington D.C.
Washington, D.C., the capital of the United States of America, is near the meeting of the Potomac and Anacostia Rivers.
Virginia
Virginia, on the water, has many places of interest while chartering. Visit Hampton, Virginia Beach, Norfolk, Chesapeake, Newport News, Portsmouth, and Suffolk.
Hampton
Known as "a city with an old soul and a youthful enthusiasm. This coastal destination is at the heart of the Mid-Atlantic. There is an incredible variety of activities in Hampton including beaches, fishing, historic civil war sites, restaurants and bars, shopping, and more.
Virginia Beach
Virginia Beach is where the Chesapeake Bay meets the Atlantic Ocean. This vibrant coastal city is great for foodies since it has a vibrant culinary scene and is equally appealing to history buffs. Visit the Vibe Creative District where local artists and crafters come together to promote, support, connect, and inspire the arts.
Norfolk
Norfolk, Virginia is a city on the water made up of different neighborhoods all with a different vibe. History, arts, shopping, restaurants, beaches.
Chesapeake
Chesapeake is on the Atlantic Intracoastal Waterway just minutes from the Virginia Beach oceanfront and downtown Norfolk. Here you will find lots of outdoor activities, shopping, food, and wildlife.
Newport News
Newport News has historical attractions and museums, sporting, fishing, and parks. See Civil War re-enactments and enjoy free events and festivals year-round.
Portsmouth
Portsmouth is at the Zero Mile Marker of the Atlantic Intracoastal Waterway. It has superb marinas with outstanding amenities as well as nearby restaurants and plenty of things to do.
Chesapeake Bay
Known for its beautiful natural scenery and rich cultural and historical significance, Chesapeake is home to over 22 miles of waterways, canals, lakes, and rivers. It also has several parks and outdoor recreation areas for hiking, mountain biking, horseback riding, and picnicking.
Kent Island to Kent Island Itinerary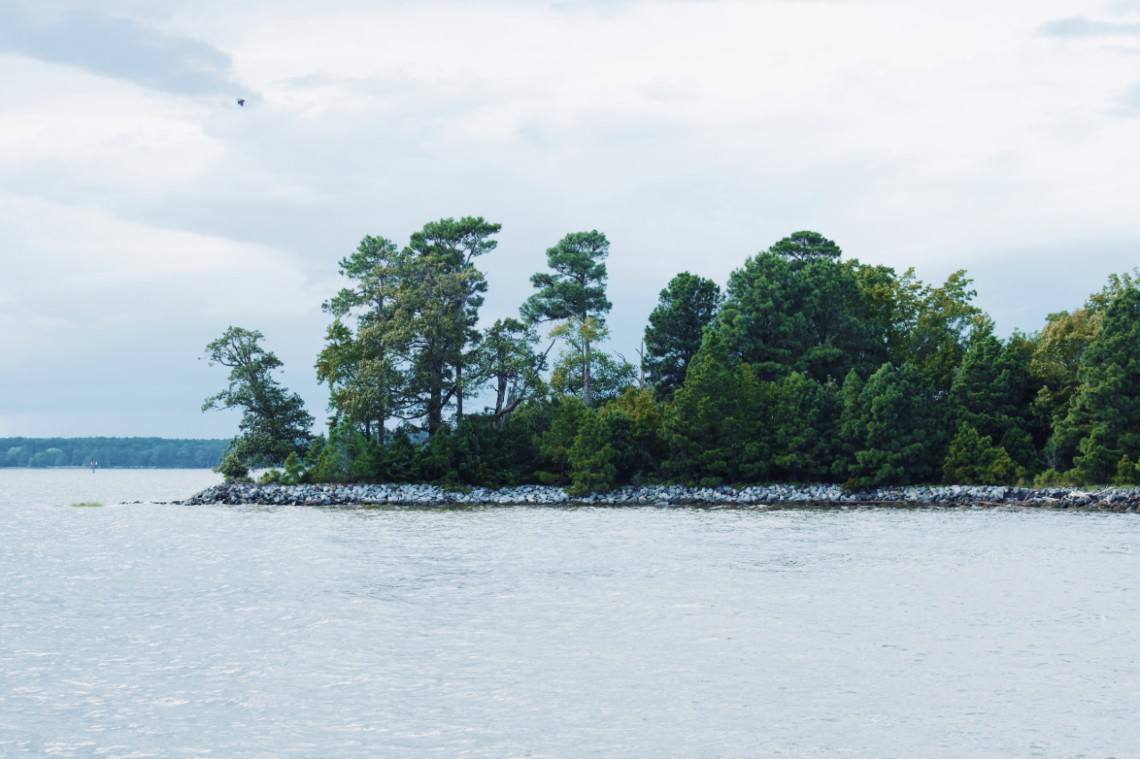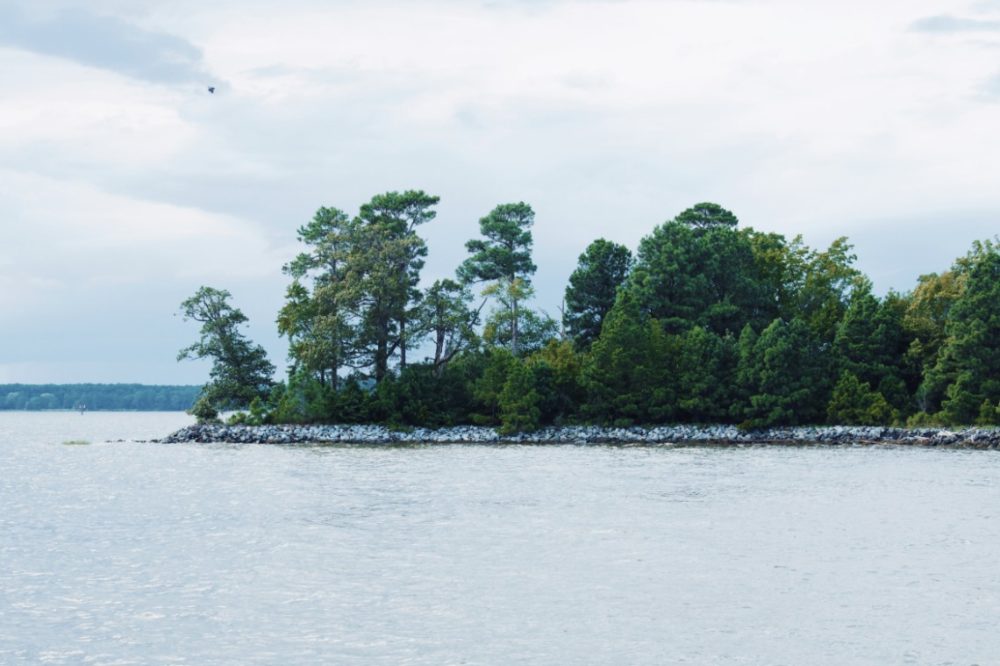 This Kent Island itinerary is a yacht lover's dream vacation. Cruise on a body of water where fresh and saltwater mix, known as the 'Bay'. The Bay is the largest of more than 100 estuaries in the United States and third-largest in the world. Stretching from Havre de Grace, Maryland, to Virginia Beach, Virginia, the 'Bay' is also known to be 200 miles of prime cruising ground filled with small towns and numerous anchorages. 7 Day Kent Island Itinerary Day 1: Kent Island to St Michaels Also known for its history, Kent Island is the most significant island in the Chesapeake Bay. Beautifully centered between Narrow channels of Kent and the Delmarva Peninsula, Kent Island covers 31 miles and is considered the gateway to Maryland. Enjoy the beauty this charming Island has to offer! St. Michaels is a picturesque harbor on Maryland's Eastern Shore. It was also named as one...
Mid-Atlantic Charter Itineraries offer opportunities to visit off-the-beaten-path places in America.
Please contact us at 1 (321) 777-1707 or complete our contact form to start planning your yacht charter vacation! It's never too early, or too late to inquire about your bespoke private yacht charter.
You make the memories. We make the arrangements.