Seemingly floating in the Mediterranean, the volcanic island of Pantelleria lies 62 miles southwest of Sicily and 37 miles east of Tunisia. The islands' five thousand Sicilian inhabitants, mainly farmers and fishermen, manage to live here self-sufficiently. Of course, with the exception of crucial drinking water and paper goods imports. Throughout history, natives have cleverly engineered ways to adapt to their unique island conditions. In particular, making wine and olive oil on Pantelleria reflects the resilience and beauty of Pantelleria's multiethnic culture.
Interested in tasting Sicily's native wines firsthand? Browse our Sicilian Yacht Charter Itineraries and plan your next trip.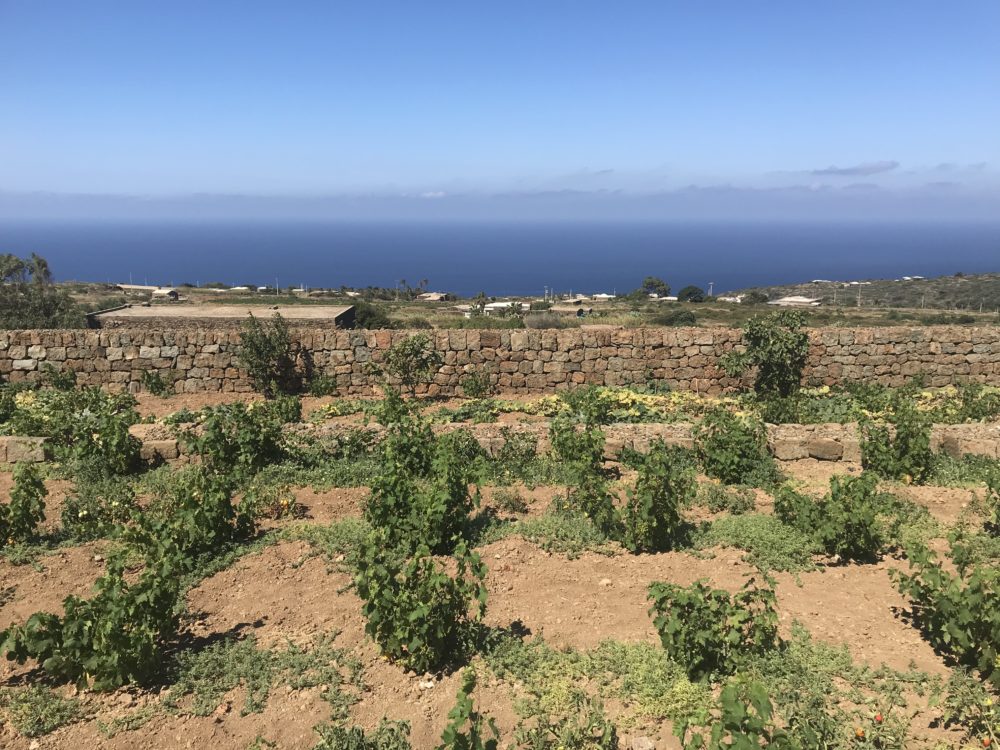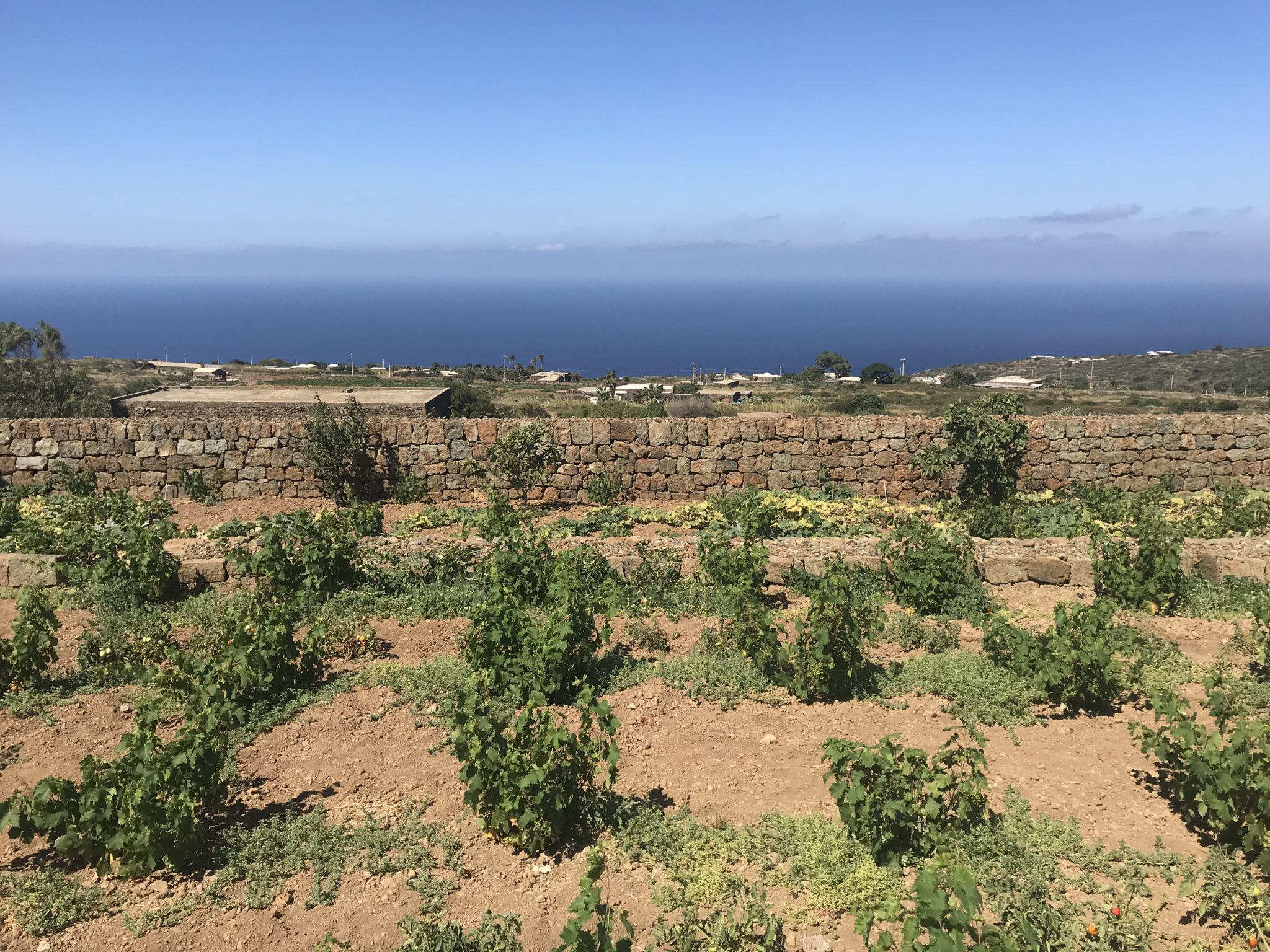 Pantelleria Wines
UNESCO protected since 2014, Pantelleria's sapling grapevine practice is vital to the island's identity. After being introduced by the Phoenicians, winemakers have continued the clever system of digging shallow holes (7 inches) in which to bury their alberello bush-vines. Not only does this protect the grapes from the omnipresent wind, but it also helps collect rainwater for the often parched vines.
White Wines
Zibibbo
Zibibbo, also called Moscato d'Alessandria, shines brightly as Pantelleria's golden child. With Arabic origins, Zibibbo is aromatic with a complex tropical fruit profile. Most famously, winemakers use Zibibbo to craft a sweet wine – accomplished by drying the grapes in the sun to concentrate the sugars and reduce water content.
Interestingly, Zibibbo's thick skin imparts deep amber color into wines, alongside flavors of caramel and baking spices. Subsequently, as with sherry or liquor, you can enjoy these high alcohol Passito wines with dessert, or as a nightcap.
Contrastingly, winemakers also make dry Zibibbo wines with big personalities and complex citrus bodies. While these resemble sweet Zibibbo on the nose, they are much more acidic and angular in the mouth.
Top winemakers producing excellent Zibibbo wines and more include Marco de Bartoli, Azienda Gabriele and Abazzia San Giorgio.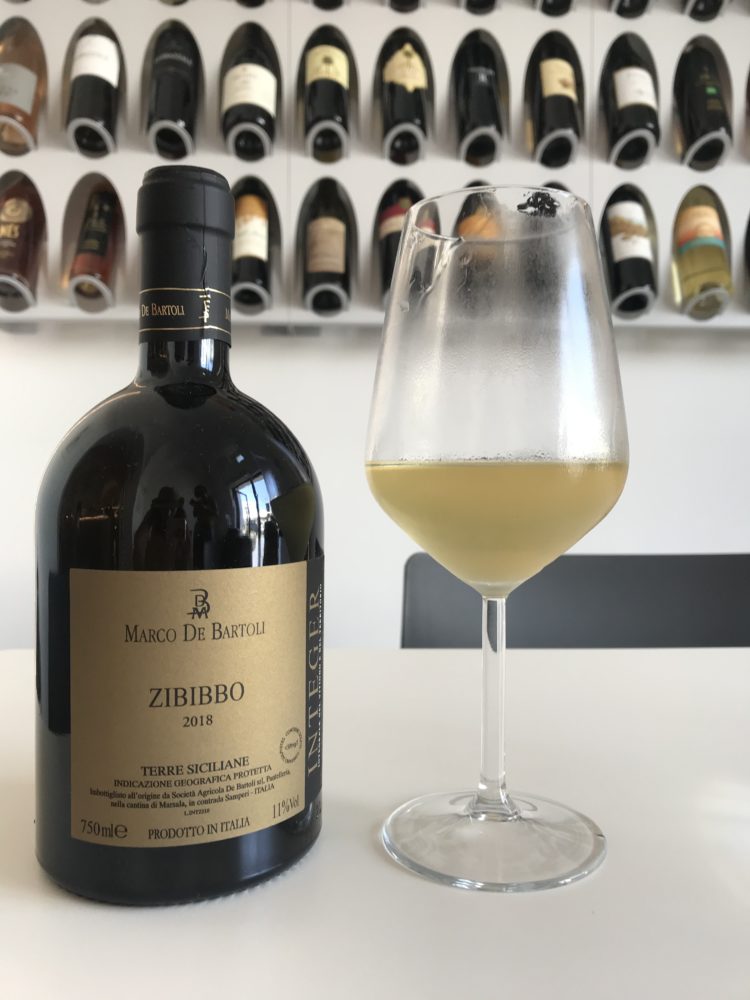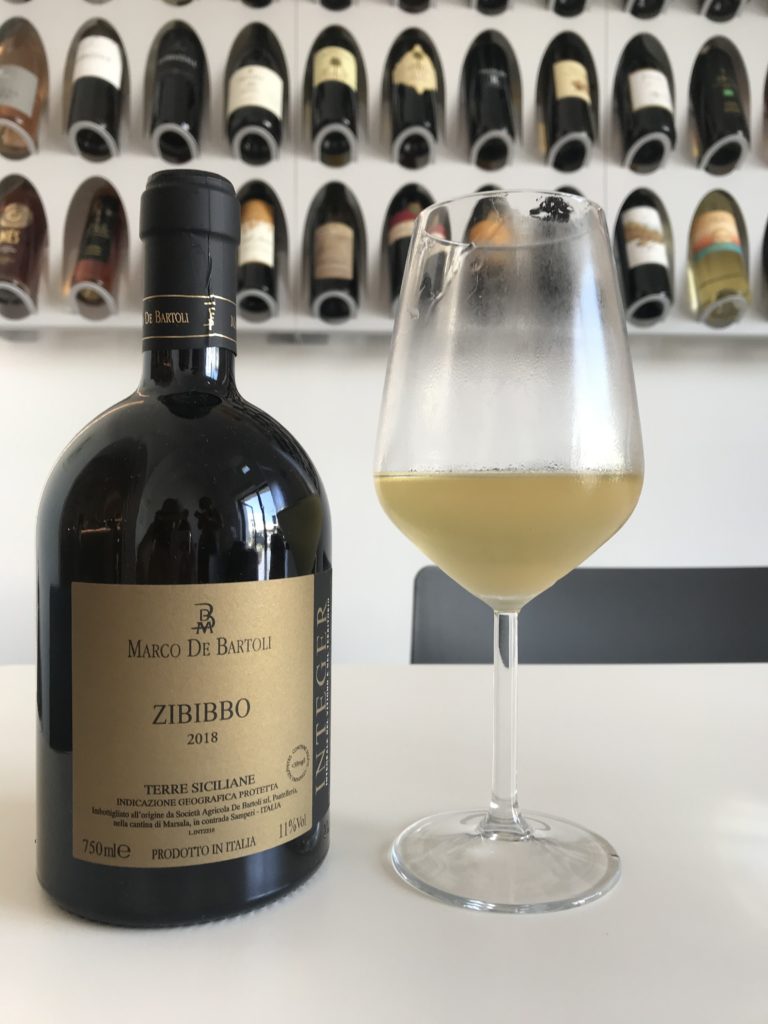 Catarratto
Sicily's most widely planted grape, Catarratto also grows on Pantelleria. Here, winemakers make single varietals as well as blend them with other Sicilian white grapes like Grillo. Notably, without skin maceration, they are fresh and bright. However, they take on more savory and earthy qualities when macerated. Interestingly, Cataratto is also commonly blended with red Pignatello, to create rosé style wines.
Pantelleria | Red Wines
Pignatello (Perricone)
Red and rosé wines from Pantelleria are less common and typically made from an indigenous grape called Pignatello or Perricone. These wines are full of bold ripe red berry flavors, some spice, and a balanced acidic finish. When blended with white varieties, they lean more herbaceous and salty.
In addition, along with making top white wines, Pantesco producers like Azienda Agricola Serragghia, Tanca Nica and Cantine Basile, also make great Pignatello red and rosé wines.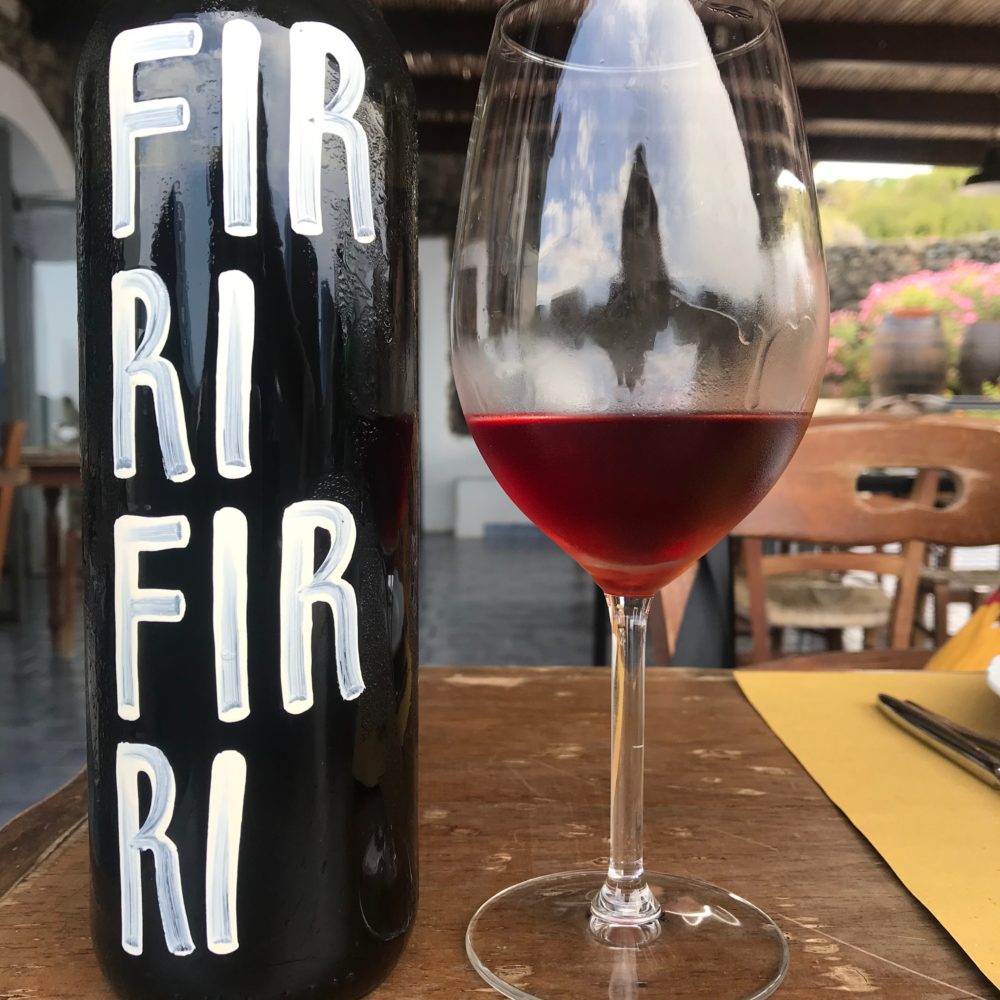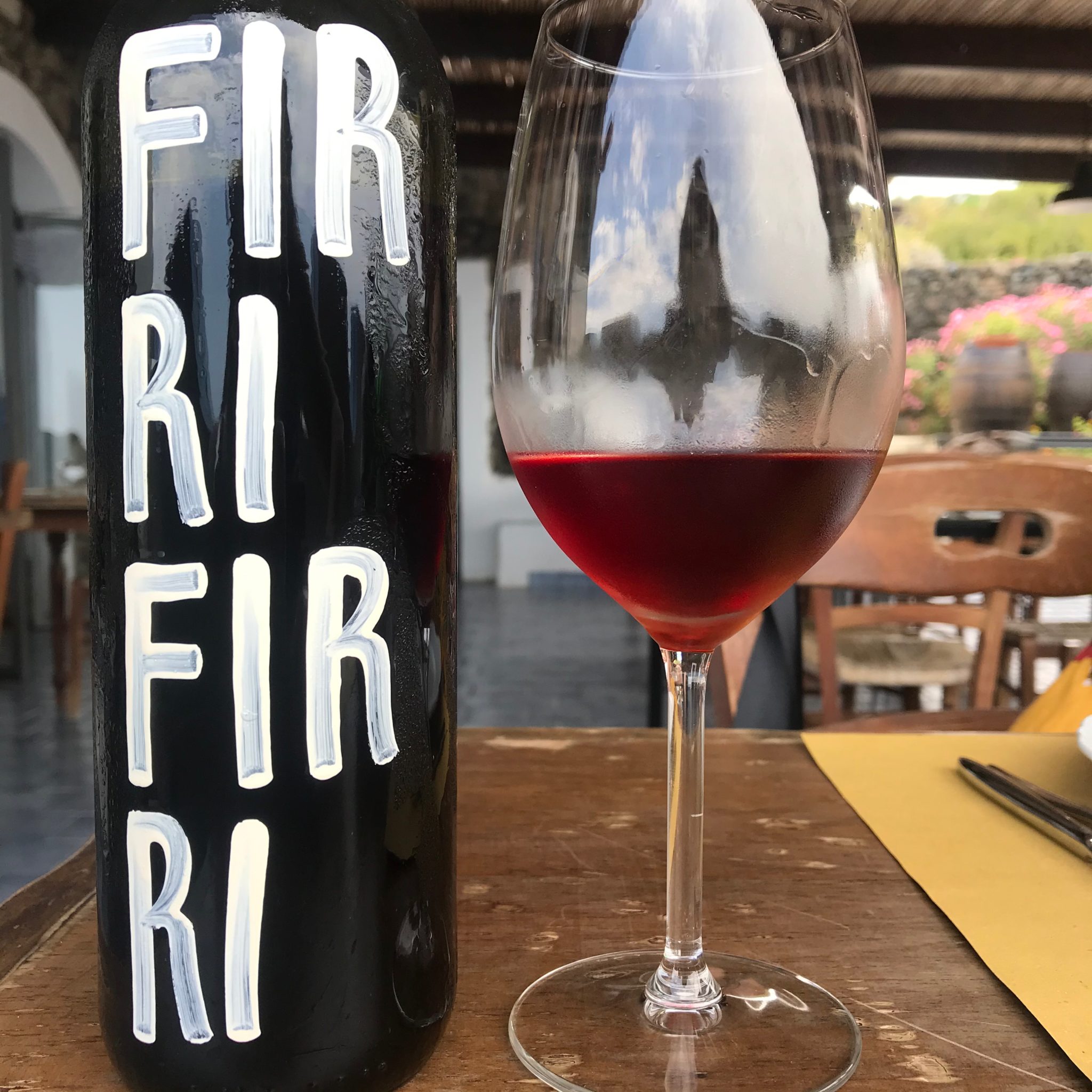 Pantelleria Olive Oil
Unsurprisingly, olive groves on Pantelleria are anything but typical. Small, dwarfed trees grow just two feet off the ground, in what more closely resembles a bush, not a tree. As with grape growing, olive trees are trained to grow low to the ground to protect the fruit (olives) from the threatening winds.
The noblest of olive trees are centuries old, bearing the most complex, premium olives. Grown on volcanic terraces, the olives are harvested manually during the second week of October at the start of veraison. This ensures the olives retain the most antioxidants and flavors.
Biancolilla
The highest quality olive oil from Pantelleria is made from the Biancolilla olive. As a mono-cultivar, the extra virgin olive oil farmers produce is one of the highest in polyphenols, and lowest in acidity. It's decidedly delicate, with rosemary, and thyme complimenting the fruity, smooth character.
Nocellera
Also grown on mainland Sicily, the Nocellera olive produces a more powerful and earthy olive oil. Deeper yellow in hue, with bitter notes of artichoke and wild herbs, it's often blended with other olives to achieve a balanced oil. However, you can expect a spicy and powerful bite on its own.
Keep an eye out for Pantelleria olive oils from Murana, and Konza Kiffi, who also make capers.
Don't forget to browse our Sicilian Yacht Charter Itineraries and plan your next trip.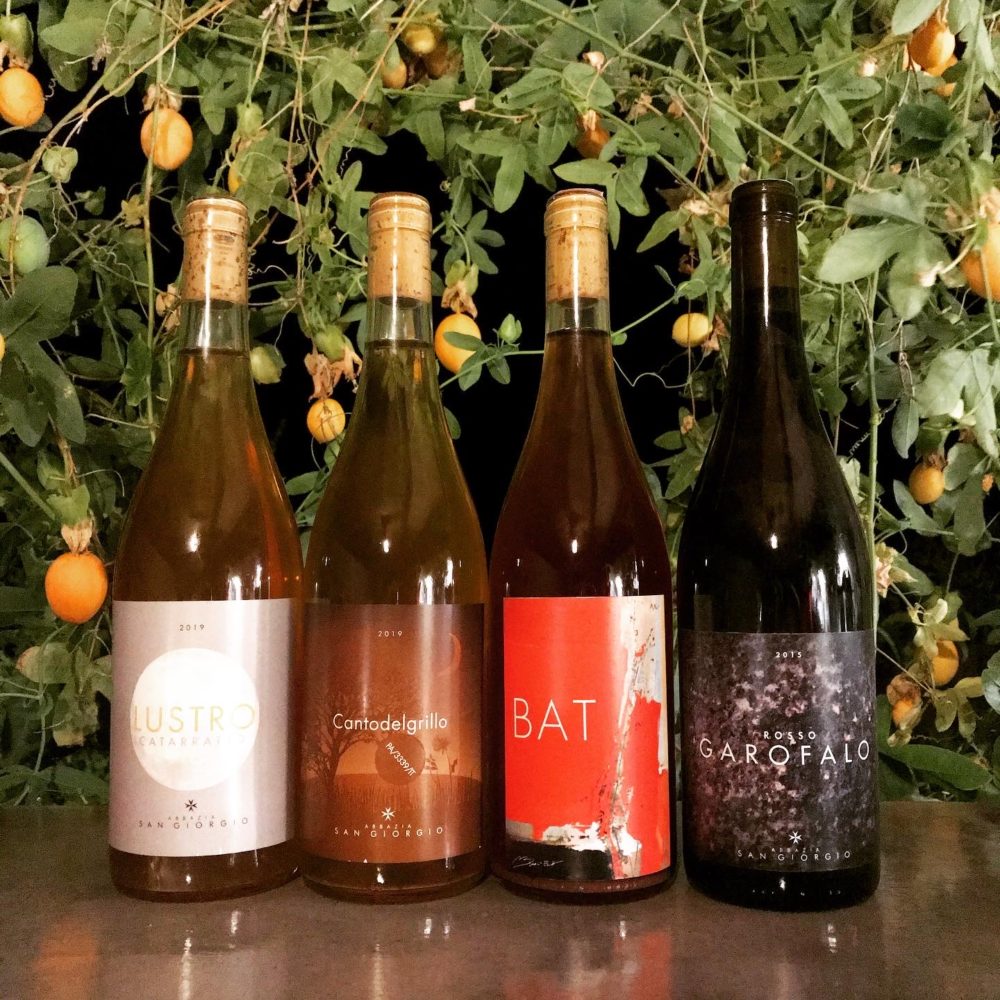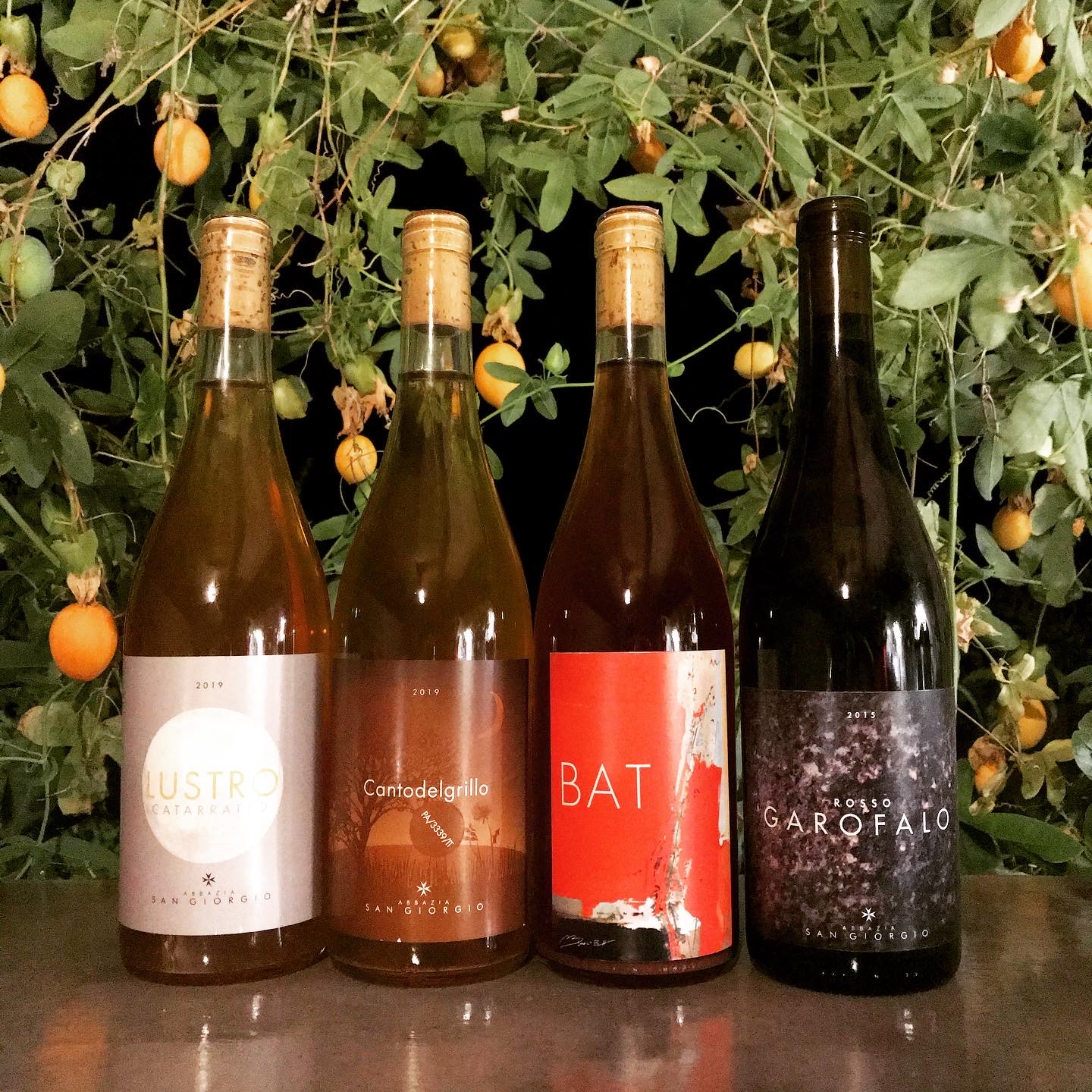 Please call us today at 1 (321) 777-1707 or describe Your Vacation Vision to help you plan your fully-crewed private luxury yachting vacation! Inquire as soon as possible about your custom, crewed yacht charter.
You make the memories. We make the arrangements.