Delos
The island of Delos near Mykonos is one of Greece's most important mythological, historical, and archaeological sites. According to legend, Leto gave birth to Artemis and Apollo here.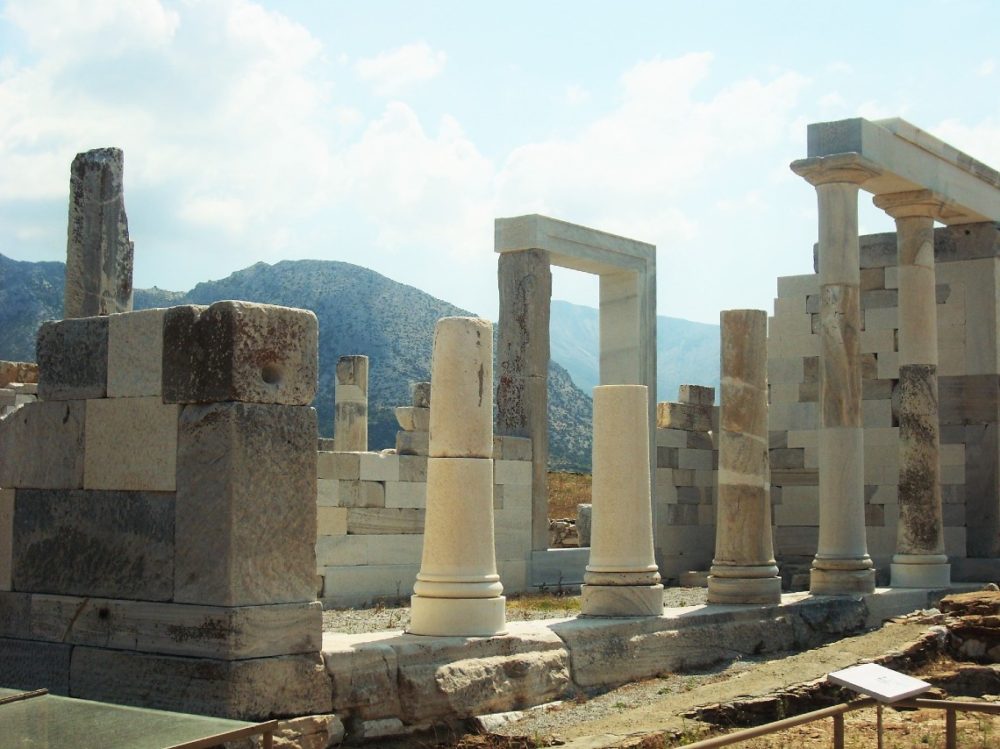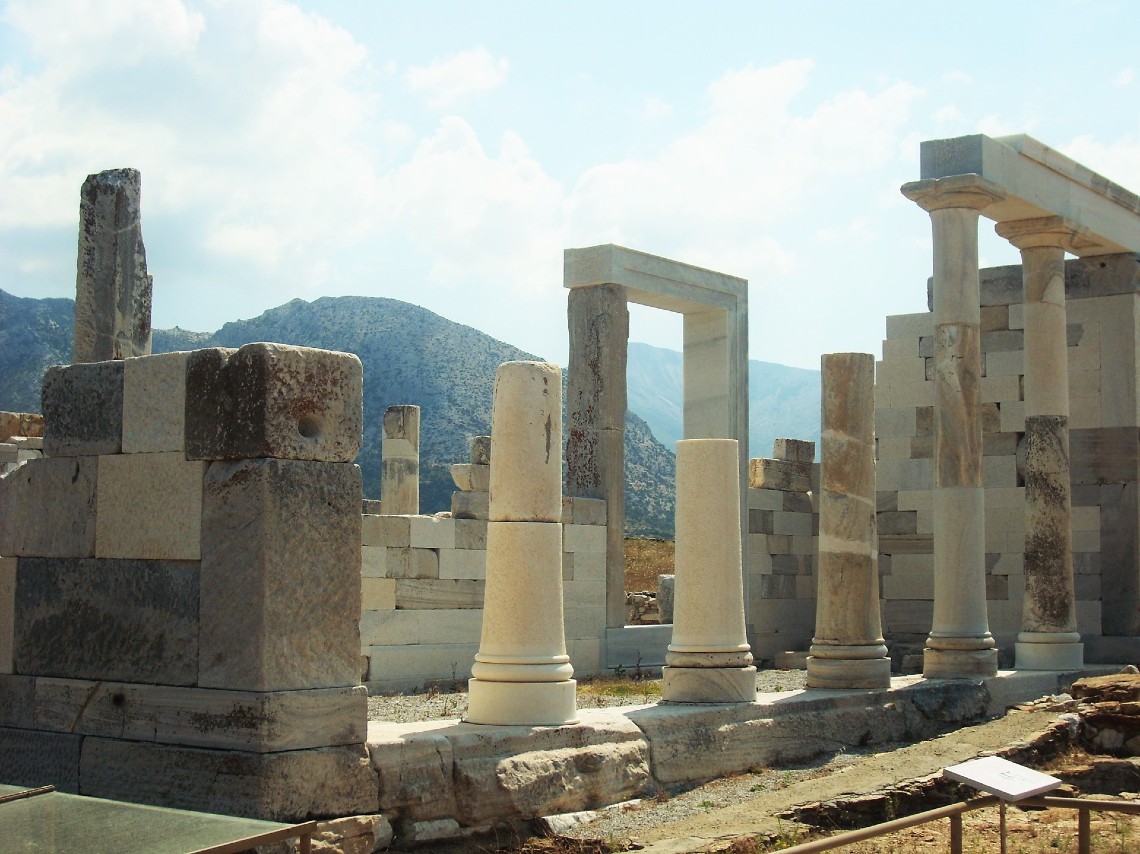 Excavations on the island are among the most extensive in the Mediterranean. Ongoing work takes place under the direction of the French School in Athens. Many of the artifacts found are on display at the Archaeological Museum of Delos and the National Archaeological Museum of Athens.
Climate
The island of Delos has a Mediterranean climate, the summers are hot and dry, and the temperature is mild in the winter. The average annual temperature for Delos is 21°C, with about 297 mm of rain in a year. It is dry 243 days a year with an average humidity of 64% and a UV index of 5.
Delos | Places to see
Mount Cynthus. The island's summit and most likely the acropolis of the ancient town. You'll have fantastic panoramic views from here.
Archaeological Site of Delos. This famous island archeological site is rich in history and artifacts. Take a guided tour to get the most from your time here.
Archaeological Museum of Delos. Current collections include tomb statues and columns from the 7th – 1st century BC, vessels from the middle of the 3rd millennium – 1st century BC, figurines from the 2nd – 1st century BC, jewelry and small items from the 2nd – 1st century BC, and mosaics from the 2nd / 1st century BC.
Terrace of the Lions (also known as the Avenue of the Lions). This is one of Delos's most photographed tourist attractions and home to a row of magnificent white marble lions. Originally there were nine lions, but only five remain.
Delos | Things to do
Visit the beach. Kapari beach has soothing turquoise water, Psarou Beach is spotlessly clean, and Ornos Beach has lounge chairs and bars.
Stop by Little Venice, a charming yet bustling seafront destination.
See the island's windmills. Sixteen well-preserved windmills survive today on the island, and some have been turned into private homes.
Gastronomy
Like most places in Greece, the inhabitants of Delos eat only what the land produces. Given the mountainous terrain, only things that grow well in this climate are used. Olives, grapes, and garden vegetables such as tomatoes and squash are typical. They also eat plenty of seafood, a moderate amount of lamb and goat, and olives and olive oil are staples.
During the Agia Kyriaki festival in July, participants have a shot glass of goat broth before the festivities begin. Then they enjoy local wine, the stewed goat with potatoes, onion pie, cabbage, stuffed vine leaves, kopanisti cheese, and salt cod with garlic sauce.
Please call us today at 1 (321) 777-1707 or describe Your Vacation Vision to help you plan your fully-crewed private luxury yachting vacation! Inquire as soon as possible about your custom, crewed yacht charter.
You make the memories. We make the arrangements.