Sifnos
Sifnos, the island of flavors, is the birthplace of famous poets like Ioannis Gryparis, Kleanthis Triantafyllou (or Rampagas), and Aristomenis Provelegios, as well as award-winning chefs such as Tselementés. Sifnos has unique traditional villages, organized and secluded beaches, and 227 churches spread around the island.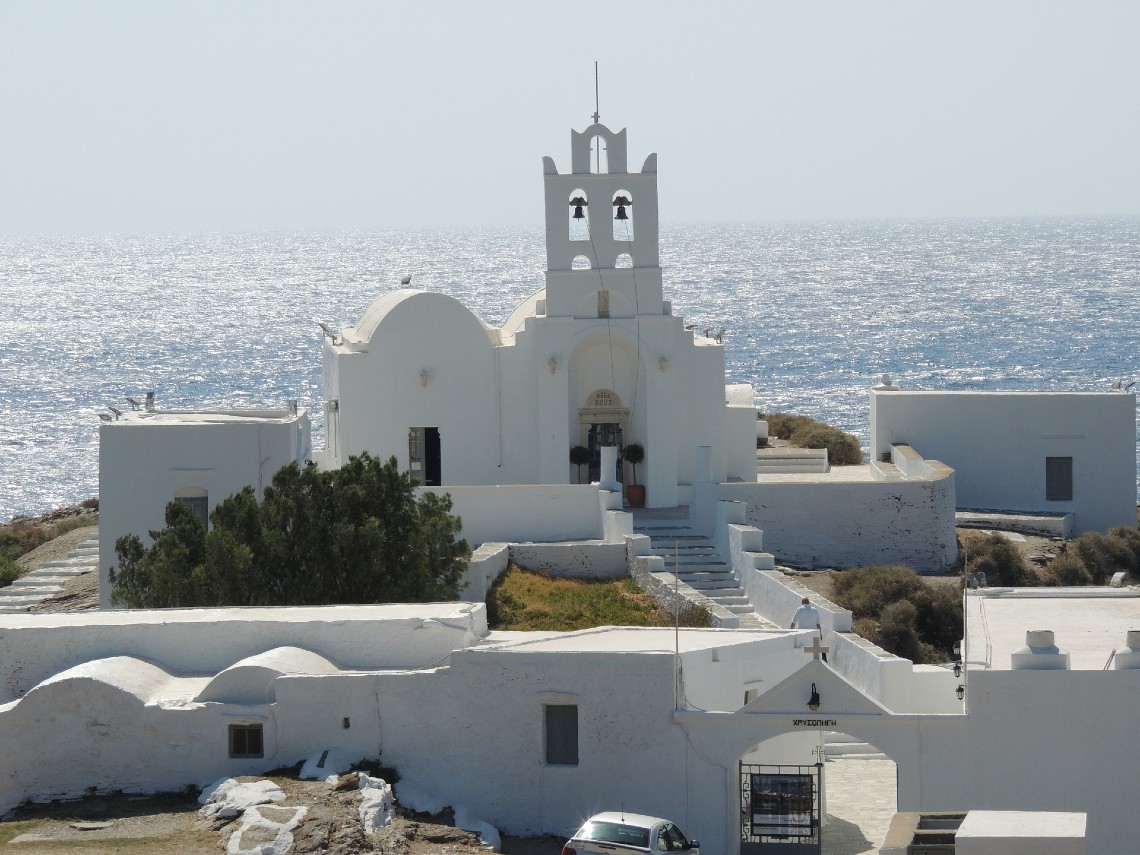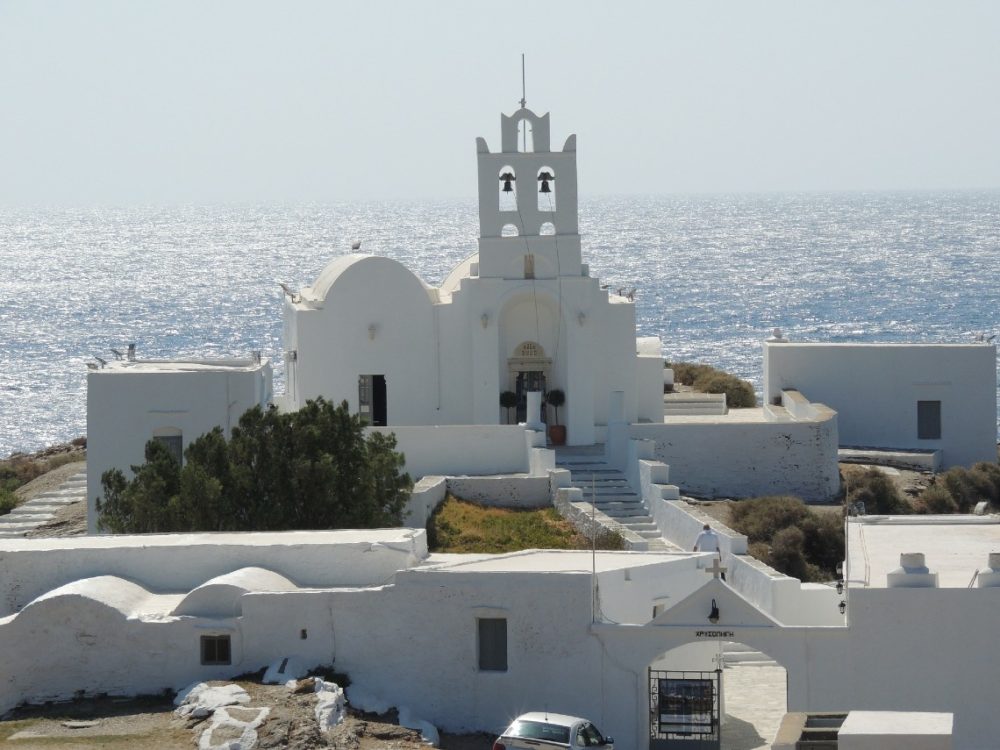 Sifnos is, in fact, one of the busiest islands in Greece because of its commercial activities. It is called the 'Green Island' of the Cyclades since its inhabitants mostly rely on agriculture. In addition, Sifnos was famous for mining gold and silver during ancient times. Apart from agriculture, the island also offers a variety of quiet spots for relaxing.
Places to see in Sifnos:
Towns and villages: Apollonía, the capital town of Sífnos (also called Hóra), Kastro Village, Kamares, Vathi Village, Faros Village, Artemonas, and Exabela.
The Ancient Towers of Sifnos
The Archaeological Museum
The archaeological site of Agios Andreas is located on the top of a hill on the way to Vathy from Apollonia.
The Church of Seven Martyrs. The Church of the Seven Martyrs is built according to the traditional Cycladic architecture – it is painted white and has a round, blue dome.
The Folklore Museum at the central square of Apollonia. The museum hosts many exhibits from the traditional life of Serifos.
The Monastery of Panagia Vryssiani. Hosts a small ecclesiastical museum.
Monastery of Panagia Chrissopigi is located on top of a rock, literally upon the sea. This is one of the most famous spots of Sifnos and is named the protector saint of the island.
Things to do:
Go to the beach. Sifnos boasts many lovely beaches, each offering something different. Visit beaches such as Platis Gialos, Chrissopigi Beach, Vathi Beach, Kamares Beach, Faros Beach, Apokoftos Beach, Heronissos Beach, Vroulidia Beach, Dialiskari Beach, or Poulati Beach.
Hike. If you enjoy a good hike, exploring the island on foot is a must. Sifnos has over 100 km of well-marked trails.
Take a pottery class or a cooking class. Traditional pottery is widely produced on Sifnos, and there are many small pottery shops in villages like Vathi and Kamares, the island's main port.
SUP
Have a picnic.
Climate
Sifnos has a typically Mediterranean climate. The summers are very sunny, the winters are mild with infrequent heavy rain. In summer the wind can be very strong from the north. To avoid excessive heat (and the huge flow of tourists) the best time to visit is during September and in the springtime.
Gastronomy
The cuisine on Sifnos gets its unique flavors from locally-grown fresh produce and spices. A typical dish is mastelo (goat or lamb washed only with local red wine then seasoned with lots of dill then roasted).
While in Sifnos, try the revithokeftedes or fried chickpea balls. Revithokeftedes are usually served as an appetizer, however, they can also be the main course.
Sweets include melopita (honey pie) and amygdalota (marzipan-based sweets).
If visiting Artemonas, Sifnos in early September, you'll get to enjoy the Nikolaos Tselementes Gastronomy festival. He was a Greek chef and cookbook writer born on the island of Sifnos in the late 19th century.
Sifnos Marinas and Anchorages
In spite of the fact that there is only one large port on Kamares, there are many attractive anchorages. The marina at Kamares has a market as well as a bar and restaurant.
There are pretty anchorages in Faros, Vroulidia, Vathy, Cherronisos, and Platys Gialos.
Please contact us at 1 (321) 777-1707 or complete our contact form to start planning your yacht charter vacation! It's never too early, or too late to inquire about your bespoke private yacht charter.
You make the memories. We make the arrangements.