Gyali
Gyali (Yiali) is a small volcanic island between the south coast of Kos and Nisyros. Two explosions created it after the formation of Nisyros. The first explosion, which created the southwestern part of the island, deposited over 160 meters of pumice into the shallow sea.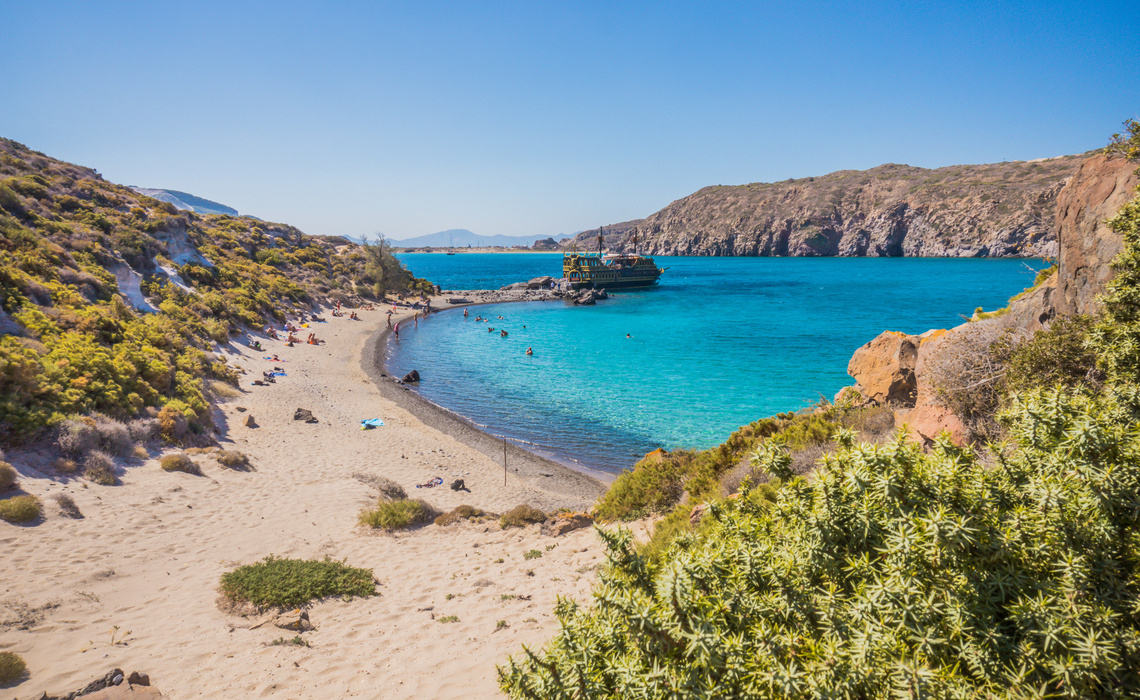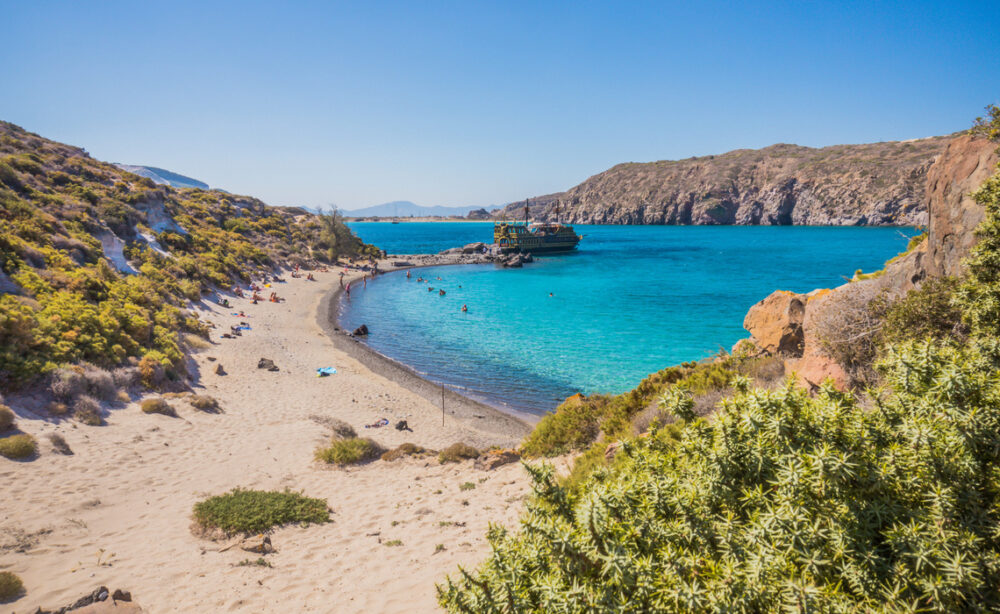 The northeastern part of the island consists of obsidian lava domes and perlite. In Greek, "Gyali" means glass. Pumice stone deposits are mined in vast quantities. A narrow isthmus and beach made of modern reef sediments connect the two parts of the island. Approximately 16 people live on the island.
Gyali is not an island to stay on for a whole vacation, but rather an island worth stopping by for a day. While on Gyali don't miss the beautiful beach Agios Antonios, located between Nisyros and Gyali.
Climate:
The climate in Gyali is similar to the other Dodecanese islands. It has the typical Mediterranean climate of hot, dry summer and a milder winter. The southern Dodecanese islands have warmer weather sooner than the north of the archipelago.
Average temperatures in May are about 65 to 72 degrees,In the peak of the summer the temperature rises to the mide 90s.
Things to Do:
Look for traces of a Neolithic settlement and an ancient cemetery.
Walk around the island.
Sunbathe on the sandy beach.
Snorkel or scuba dive.
Swim in the clear blue water.
Use your yacht's water toys. Kayak around the shoreline and get a unique look at the island.
Have a picnic on the beach. Your personal chef will prepare, pack, and set up your lunch. All you have to do is enjoy!
Photograph the beauty of the amazing volcanic landscape.
Marinas and Anchorages
There are no marinas on Gyali. Your yacht will anchor offshore and then take you on the tender boat to shore.
Please contact us at 1 (321) 777-1707 or complete our contact form to start planning your yacht charter vacation! It's never too early, or too late to inquire about your bespoke private yacht charter.
You make the memories. We make the arrangements.