Halki
The smallest inhabited island of Dodecanese, Halki (alternatively Chalki) is very close to Rhodes. The name Chalki originates from the copper mines (copper is "chalkos" in Greek) that used to exist there. The island flourished at the end of the 19th century when Chalkites developed navigation and sponge commerce.
As of the 2011 census, the population numbered less than 500 people.  Halki is the perfect destination for peace, quiet, and privacy, and visitors looking for Greece off the beaten track.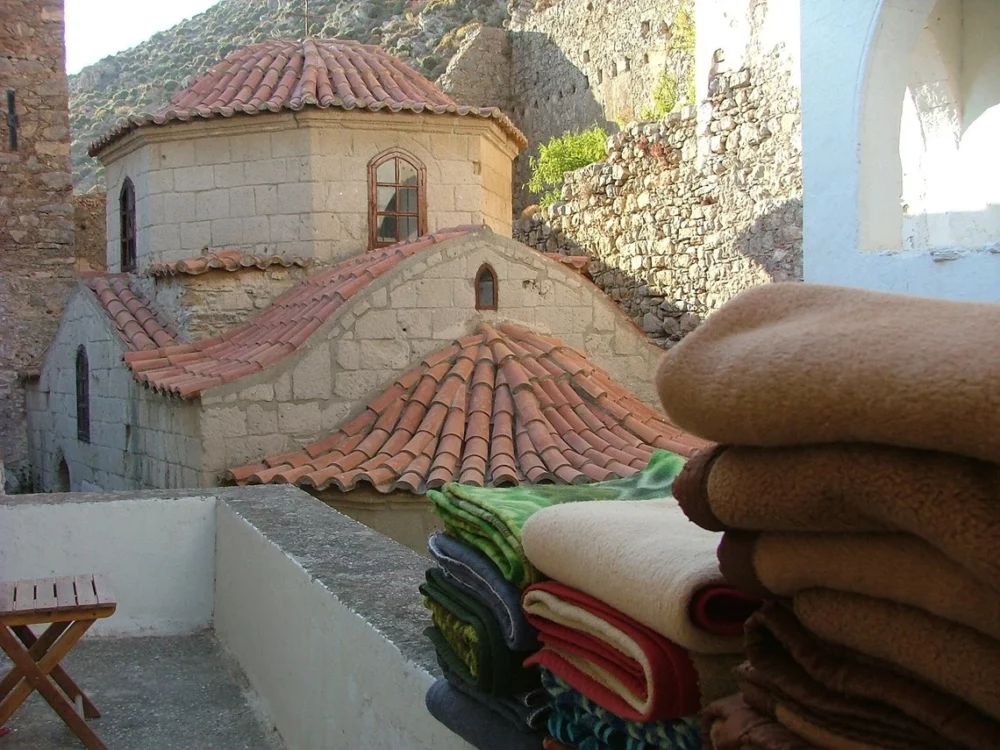 Climate
Halki Island enjoys a Mediterranean climate with hot and dry summers and mild winters. Although July finds temperatures as high as 30°C, there's always a place to cool off. January is the coldest month, with a low of 14°C. Rainfall averages about 297 mm per year.
Places to see
Nimporio is the only village and main port of the island.
In the center of Halki island is an abandoned village with a Medieval Castle on top.
See The Church of Agios Nikolaos, the island's patron saint, with its majestic steeple and carved wooden icon screen. By hiking across the island, you can reach the Monastery of Agios Ioannis Alargas.
Horio, the Castle of the Knights, has an interior that contains frescos from the 15th and 17th centuries. The wonderful view over the Carpathian Sea from the castle is equally impressive.
Monastery of Taxiarhis Michael Palarniotis. From here, you get a fantastic panoramic view.
Things to do
Swim. Pontamos Beach is the most popular beach with its sparkling white sand. Kania Beach is also a pebbly beach with azure blue clear water.
Hike. Many old footpaths cross the island and lead to tiny chapels, secluded beaches, and hilltops with amazing views. For hiking, spring and autumn are the ideal times of the year.
Relax. Enjoy a drink at a tavern or café along the harbor in Nimporio.
Gastronomy
While on Halki, taste fresh bread, prickly pears, and the famous makarounia, a handmade pasta. The pasta is served with fried onions and goat's cheese, while Ofto is served as a main meal. It is a local lamb stuffed with rice and kidneys and baked in the oven.
Please call us today at 1 (321) 777-1707 or describe Your Vacation Vision to help you plan your fully-crewed private luxury yachting vacation! Inquire as soon as possible about your custom, crewed yacht charter.
You make the memories. We make the arrangements.