Kalymnos, located between Kos and Leros in the southeastern Aegean Sea, is close to the Turkish coast. It is known as the island of the sponge divers. In the past, sponge fishing brought great prosperity and economic development to the island. Even today, sponge divers still dive underwater to collect sponges by the traditional method.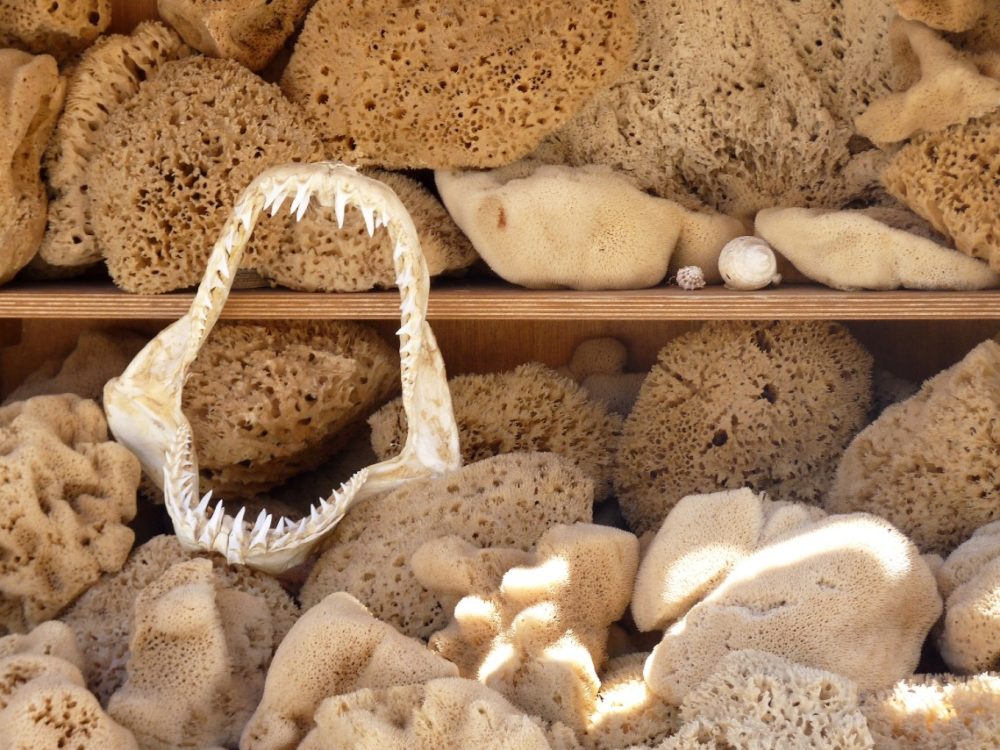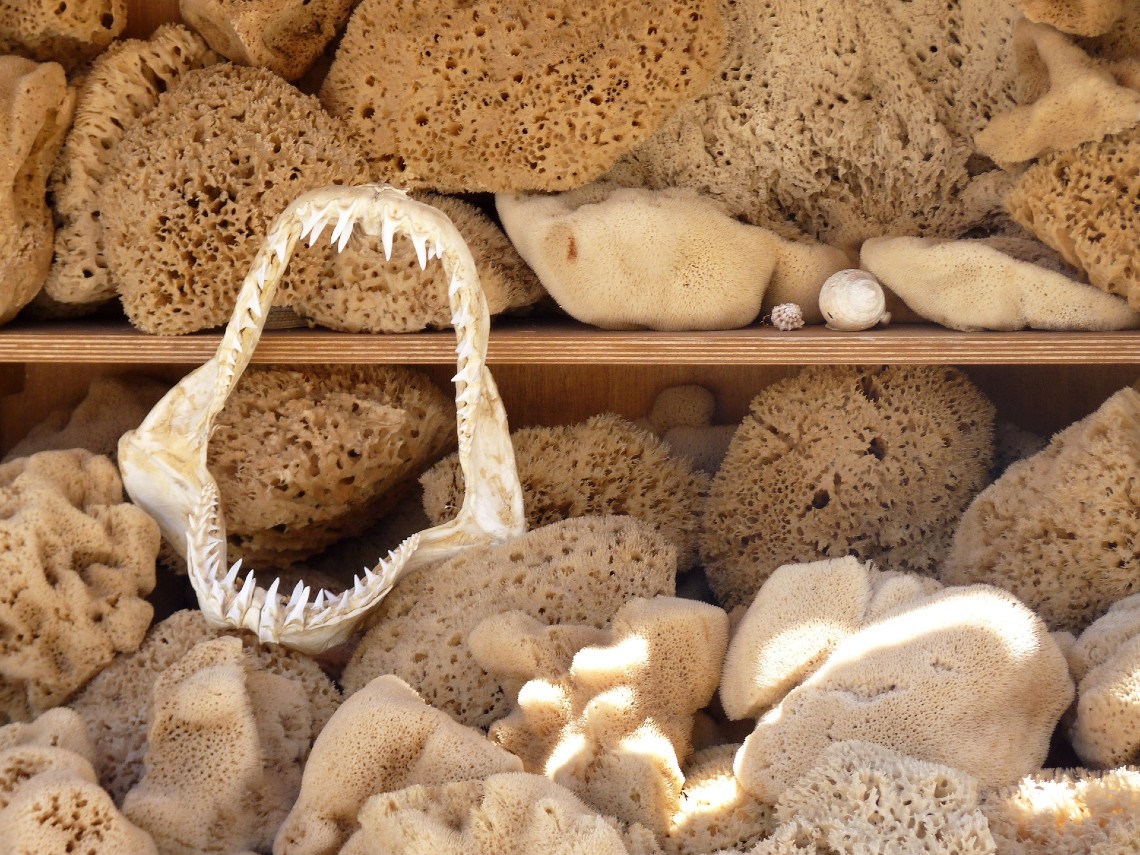 Places to see:
Monastery of Agios Savas, where Agios Savvas (St. Savvas) became a monk (1862 – 1948).
The Sanctuary of Dilio Apollo is one of the most important areas of Kalymnos that flourished until Roman times. There were churches, a theatre, a gymnasium, and a parliament, statues, and figurines.
The Castle of Chora is located northeast of town and was built in the 11th century AD.
The Museum of Marine Life and Findings is located in the seaside village of Vlichada. Here you can see exhibits of sponge fishery and a large variety of marine plants and animals and numerous objects from old shipwrecks.
The Cave of Kefalas or Cave of Dios covers an area of 1000 square meters, and it is the most beautiful cave on Kálymnos. Small boats go to the cave daily from the port of Pothia or through a path by the church of Agia Ekaterini (St. Catherine).
Vlichadia Village is located in the southern part of Kálymnos 5 kilometers from Pothia. Vlichada has a magnificent coastal view with two wonderful beaches and many traditional taverns. There is also the private Museum of Maritime Findings.
Things to do:
Visiting a sponge store. Kalymnos has a long tradition of sponge diving. Despite the fact that only a few men remain who sponge dive in the traditional manner, sponge diving with all its traditions and history still forms the very soul of the people of this island.
Rock Climb. Since Kalymnos offers such great wild rocky mountains, it has become a popular rock-climbing destination and hosts an International Climbing Festival in September. Climb Kalymnos the main resource for climbing updates on the island.
Scuba Dive. You can dive from the beach or from a boat. Contact a local dive shop for organized scuba or snorkeling trips. There are also trips for snorkeling with dolphins.
Spelunk. Explore over 50 caves all linked to fascinating myths and traditions. For example, some of these caves show evidence of worship of Zeus, the presiding deity of the Greek Olympian pantheon.
Hike. Christal Cave is a 1.1 mile out and back trail that features a cave. It's good for all skill levels. A more challenging trail is Profiti Ilias. It's a 4.4 mile out and back trail.
Party. Nightlife in Kálymnos is unique and diverse. For those who want to party until the morning, there are streets filled with bars and clubs in Kálymnos Town, busting with life and energy until sunrise.
Find a beach. Several beaches offer everything from quiet relaxation to active water sports. Check out beaches such as Therma Beach, Arginonda Beach, Masouri Beach, Vlichadia Beach, Kantouni Beach, Myrties Beach, or Emporiou Beach.
Climate:
Kalymnos' climate is one of the mildest in Greece thanks to the island's unique geographic location. The climate, typically Mediterranean, is characterized by hot and dry summers, which last from mid May to mid September. The average temperature is around 30 degrees Celsius.
Gastronomy:
There are many taverns and cafe houses on the island where you can taste local food. The Mirmitzelli and the Mitzithra (a Greek skim-milk cheese) are local specialties that are worth trying. In addition to fresh fish, be sure to try grilled octopus, sea urchins, pine fish, and oysters that have been gathered by local fishermen. For dessert, many sweets like baklava and galaktoboureko are offered.