Kos
Kos is the third largest island in the Dodecanese, home of Hippocrates, and located just three nautical miles from the coasts of Asia Minor. It is breathtakingly beautiful where one can find not only sandy beaches, and hot springs with healing properties, but rich history, and numerous monuments as well.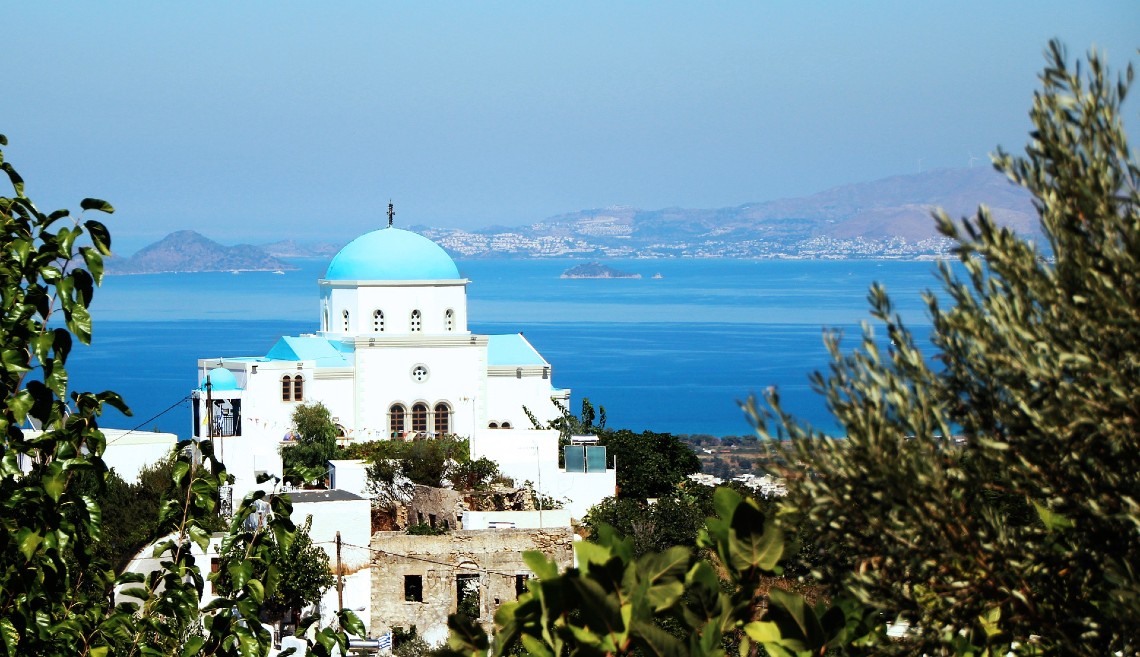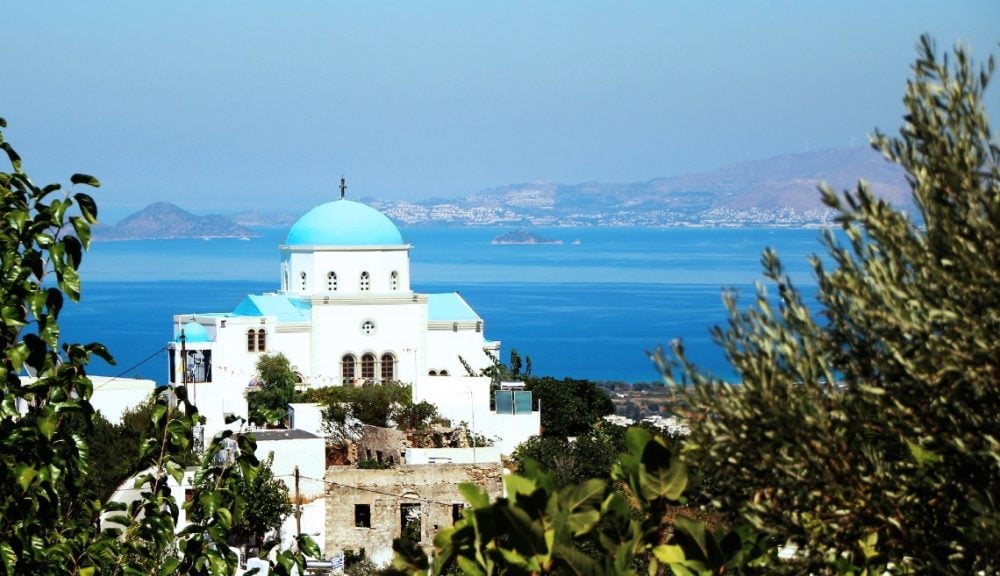 Places to see in Kos:
Kos Town is the capital and the main port of the island, located on the northeastern side, around a vast area full of greenery and lush vegetation. Along the main pedestrian walk, there are plenty of cafes, taverns, restaurants, and shops as well as nightclubs.
Zia Village is 16 kilometers southeast of Kos Town and close to Asfendiou village. The main street has shops and great taverns. Zia is also a famous destination for amazing sunset views.
Antimachia is a traditional village that lies on a plateau 23 kilometers south of Kos Town. The Venetian Castle of Antimachia dominates the village and offers a magnificent view of the island.
Kefalos is a beautiful town on the slopes of a hill, 40 kilometers southwest of the main town.
The folklore Museum in Kefalos portrays the rural way of life in the past.
Sanctuary of Asklepieion, where doctors examined patients with a holistic approach and looked for ways to not only cure but also prevent illness.
Archaeological Museum of Kos. Houses all findings that were discovered during excavations on Kos from the beginning of the 20th century up to today.
The Folklore Museum of Kos (Chani) is rich with artifacts and relics of the folklore and cultural heritage of the inhabitants of Kos.
The Roman Odeon.
The Castle of the Knights in Kos, also called Nerantzia Castle is the only saved secular building of a Knightly period on Kos.
The Castle of Antimachia (Venetian Castle) is located on a small hill above Antimachia village. It was built in the early 14th century by the order of the Knights of Saint John. However, work intensified at the end of the 15th century. From the Castle, you have lovely views of the surrounding area and the sea.
Things to do:
Go to the beach. The beaches in Kos are some of the most beautiful in the Dodecanese islands. Many are sandy with crystal blue waters. Some are organized and offer plenty of tourist facilities, like Kardamena, Agios Stefanos, Kefalos, and Lambi, while others are secluded and frequented by naturists.
Dine. You'll find restaurants offering everything from local Greek cuisine to Chinese and Mexican, as well as bars and nightclubs. For example, the Tavern "Elia" serves a wide selection of traditional Greek specialties in a casual and relaxing atmosphere.
Windsurf. There are windsurfing centers on many beaches that rent equipment and offer courses. Popular spots for windsurfing include places such as Mastihari, Kefalos, Agios Stefanos, Psalidi, and Lambi.
Scuba dive.
Horseback ride.
Climate:
Kos climate is Mediterranean. It has mild, rainy winters and hot, sunny summers. The daily average temperature ranges from 9.5 °C in February to 25.5 °C in July.
Kos Gastronomy Experience:
The cuisine on Kos consists of fresh meat, fish, vegetables, and olive oil. Seafood such as shrimp, squid, lobster, and octopus are popular as well. While on the island try some of the local cheeses such as xinomyzithra, a sour cheese, and krasotyri, a spicy cheese that contains wine.
As for sweets, you can't go wrong with baklava – a sweet pastry made with layers of filo, chopped nuts, and honey.
Please contact us at 1 (321) 777-1707 or complete our contact form to start planning your yacht charter vacation! It's never too early, or too late to inquire about your bespoke private yacht charter.
You make the memories. We make the arrangements.