Leros
Leros is a small island of the Dodecanese still untouched by mass tourism. According to mythology, the goddess Artemis would go to Leros to hunt due to its large deer population. The sea around Leros is abundant with reefs and old shipwrecks, making it a desired site for scuba diving. The island's rich history can be seen at the Medieval Castle and exciting museums. A drive around the island offers tranquil, relaxing beaches with crystal-clear water.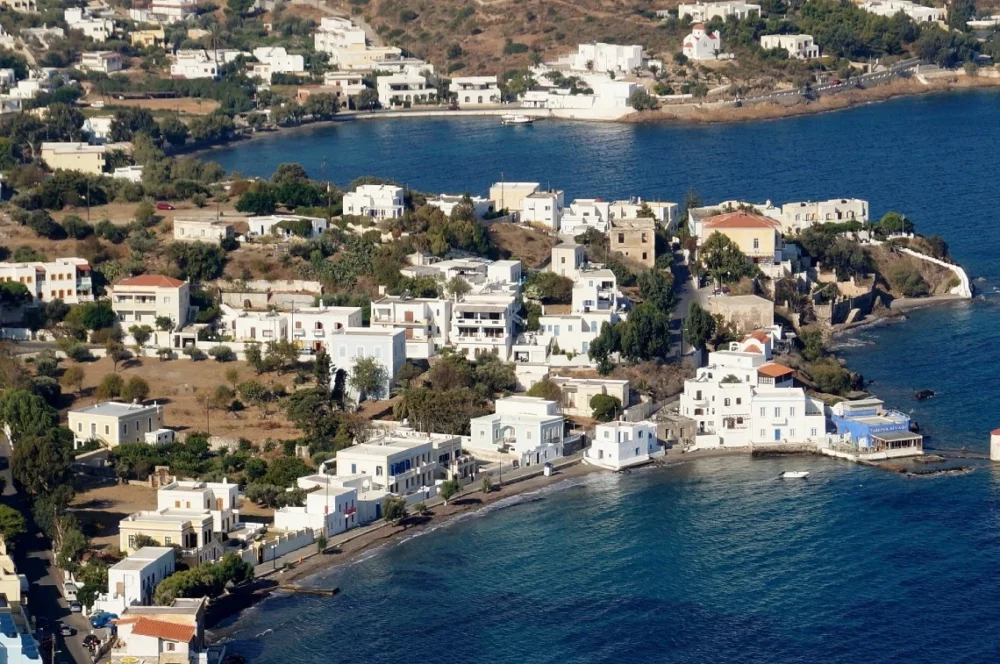 Climate
Summers on Leros are hot and dry, and the temperature is mild in the winter. The average annual temperature is 21° C, with about 297 mm of rain in a year. It is dry 243 days a year with an average humidity of 64%.
Places to see
Towns and villages. The capital of Leros is Platanos which includes the coastal villages of Agia Marina and Pandeli. Platanos Village, Agia Marina Village, Pandeli Village
The Byzantine Castle of Panagia and the picturesque path with the windmills leading to the castle are distinguishing trademarks. Most of the population is engaged in fishing. Many taverns are located along the waterfront.
The historical Folklore Museum of Leros is housed in the Castle of Belenis.
The Monastery of Agios Sofronios and the Church of Agios Saranta are important religious sites.
Things to do
Hike. Due to its even terrain, Leros is enjoyable for walking. Follow well-marked paths that lead to interesting archaeological, historical, and military monuments.
Bike. In addition to providing even terrain for hiking, Leros is also a super island for biking. Both paved and mountain routes allow you to enjoy stunning views of the island.
Scuba dive. The island has preserved artifacts from WW II in its crystal-clear waters. Wrecks of boats and planes participating in the Battle of Leros in 1943 form an intriguing underwater museum.
Go to the Beach. Alinda Beach, Agia Marina Beach, Vromolithos Beach, and Blefoutis Beach are just a few from which to choose. Although some beaches are bustling in the summer, there are also many secluded spots.
Shop. Find unique souvenirs such as folk art, local products, or food items at the many shops.
Party or take it easy. In addition to bars and clubs for the party crowd, there are many cozy taverns in the local villages where you might find a live band.
Gastronomy
Simplicity and freshness mark the cuisine of Leros. Alongside fresh fish and seafood, you will find traditional pork, beef, lamb, and chicken recipes. Of course, fresh vegetables play a crucial role in many recipes, like olives and olive oil.
To taste a variety of traditional foods, go to an authentic restaurant such as Mylos or Zorbas.
Please call us today at 1 (321) 777-1707 or describe Your Vacation Vision to help you plan your fully-crewed private luxury yachting vacation! Inquire as soon as possible about your custom, crewed yacht charter.
You make the memories. We make the arrangements.