Are you ready to set sail and immerse yourself in the awe-inspiring beauty of the Eastern Seaboard? Prepare to chart your course as we explore three remarkable New England sailing itineraries aboard S/Y KAI.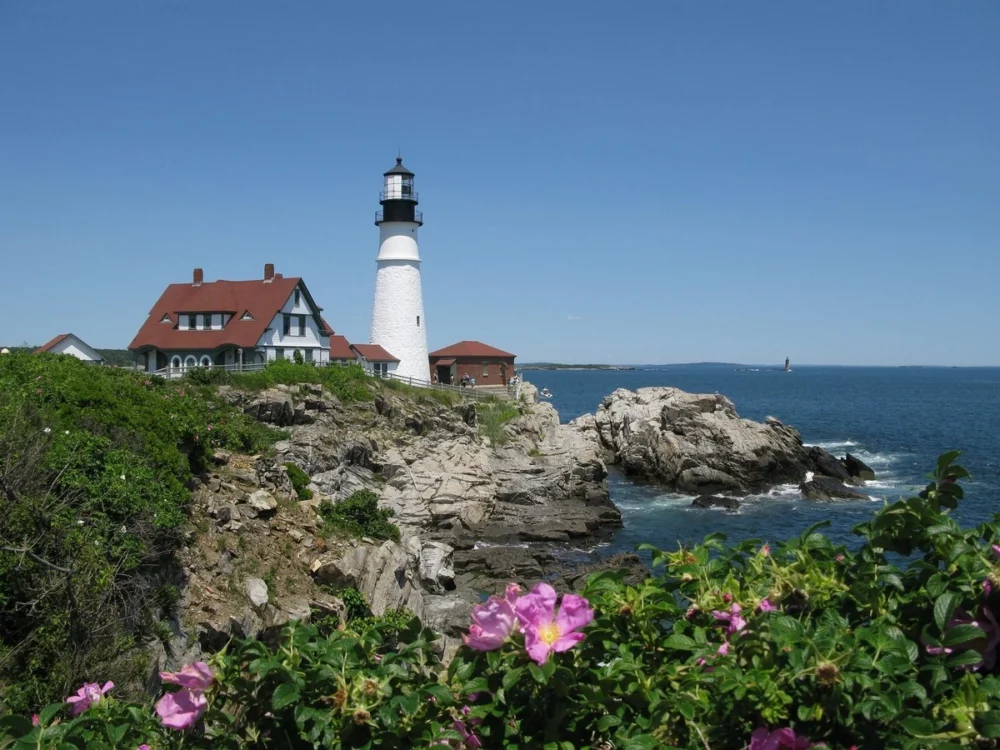 New England Summer Sailing Itinerary KAI
Itinerary 1 – Connecticut
Our first sailing itinerary captures the essence of New England's coastal charm. Experience the gentle sea breeze as you navigate through vibrant seascapes, passing by hidden coves and lighthouses that dot the Connecticut and Rhode Island coastlines.
Revel in the splendor of Newport's opulent mansions and the vibrant sailing scene before returning to Niantic. This suggested itinerary includes the following places:
Gardeners Bay, Long Island
Block Island, Rhode Island
Martha's Vineyard, Massachusetts
Elizabeth Islands, Massachusetts
Itinerary 2 – Rhode Island
If you seek a sailing adventure encompassing the perfect blend of natural beauty and historical grandeur, our second itinerary starting and ending in Newport, Rhode Island, will exceed your expectations. Chart your course to Martha's Vineyard and Nantucket, where pristine beaches, quaint towns, and stunning coastal vistas await.
Sail alongside towering cliffs and explore the secluded anchorages of Block Island, known for its unspoiled beaches and breathtaking sunsets. Along the way, soak in the rich maritime history of Newport, a city steeped in the legacy of America's sailing tradition, before concluding your voyage in this captivating coastal gem.
This suggested itinerary includes the following stops:
Itinerary 3 – Maine
Prepare to be captivated by the rugged beauty of Maine's coastline as you embark on our third sailing itinerary, beginning and ending in Portland. This adventure will take you to picturesque harbors, remote islands, and charming fishing villages that showcase the unique character of the Pine Tree State.
Experience the enchantment of Acadia National Park, with its towering granite cliffs and pristine lakes. Discover the hidden gems of Casco Bay, home to idyllic islands and the iconic Portland Head Light. Uncover the rich seafaring history of Portland, renowned for its vibrant arts scene and delicious seafood.
This suggested itinerary includes the following stops:
These remarkable sailing journeys offer a captivating blend of coastal splendor, cultural exploration, and the allure of the open sea. From the quaint shores of Niantic to the prestigious yacht clubs of Newport and the rugged beauty of Maine, these itineraries promise unforgettable adventures that will leave you with a deep appreciation for the wonders of the Northeast's maritime heritage.
So, hoist the sails, embrace the salty air, and let the spirit of the ocean guide you on a voyage you'll cherish for a lifetime.
Please call us today at 1 (321) 777-1707 or describe Your Vacation Vision to help you plan your fully-crewed private luxury yachting vacation! Inquire as soon as possible about your custom, crewed yacht charter.
You make the memories. We make the arrangements.