Newport, a city steeped in musical history and culinary delights, is again gearing up for the much-awaited Newport Folk and Jazz Festivals. The Folk Festival takes place July 28-30, followed by the Newport Jazz Festival from August 4-6.
The Sprout and Lentil restaurant stands out as a must-visit eatery among the many vendors that will grace these events. If you're exploring Newport on a luxury yacht charter in New England, consider making Sprout and Lentil a stop on your nautical adventure.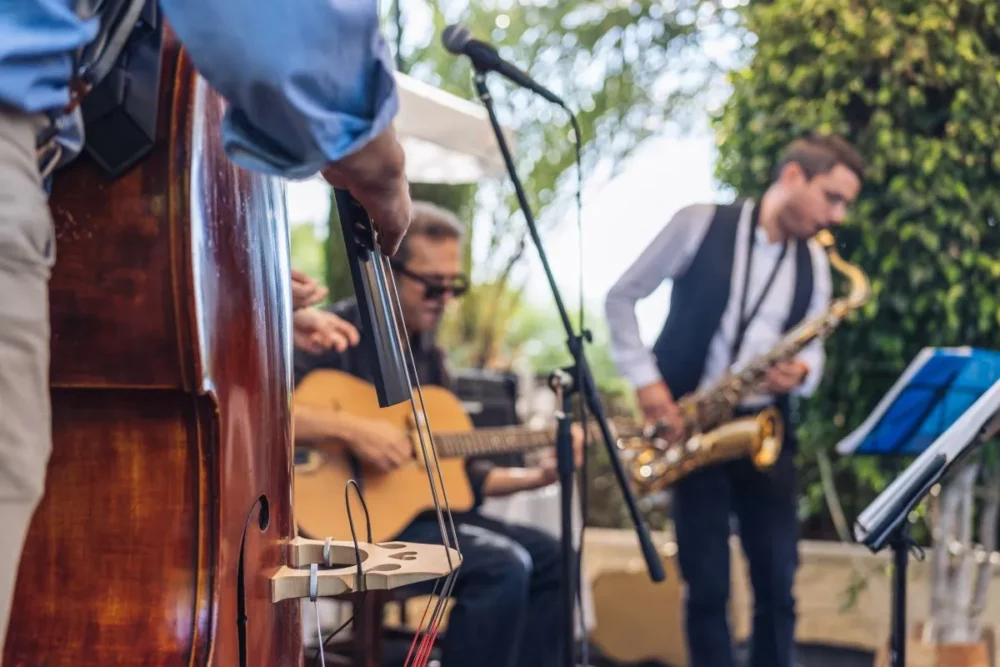 Sprout and Lentil: A Haven of Plant-based Cuisine
Located at the heart of Newport, the Sprout and Lentil Cafe has quickly become a go-to destination for those seeking nourishing, innovative, and delicious plant-based meals. Whether you're a dedicated vegan or a curious foodie, their menu is a delightful combination of flavors and textures.
Menu Highlights
Sprout and Lentil will showcase some of their most beloved menu items at the Newport Folk and Jazz Festivals. These festival-friendly delights are the perfect accompaniment to the soulful tunes and vibrant atmosphere:
Spicy Black Bean Burger: A fiery twist on the classic burger. This patty is made with black beans, spices, and a medley of vegetables, all topped with a zesty sauce.
Sweet Potato Spinach Burger: Combining the natural sweetness of sweet potatoes with the freshness of spinach, this burger provides a harmonious blend of flavors.
Curry Cauliflower Burger: The Curry Cauliflower Burger is a must-try for those seeking a taste treat. The aromatic spices and tender cauliflower create a delightful fusion of tastes.
Nachos: Indulge in a fiesta of flavors with Sprout and Lentil's delectable nachos. Piled high with fresh ingredients, crunchy tortilla chips, and a drizzle of their signature vegan cheese sauce, this dish will surely be a crowd-pleaser.
Visit the Sprout and Lentil Booth
Stop by the Sprout and Lentil booth during the Folk and Jazz Festivals to sample their tasty offerings. Whether you're a dedicated plant-based food enthusiast or just curious about trying something new, the Sprout and Lentil experience promises to be a treat for your senses.
Other Things to See and Do in Newport, Rhode Island
While visiting Newport, there are many captivating attractions and activities to explore. Take a stroll along the historic Cliff Walk, offering breathtaking ocean views. Tour the opulent Vanderbilt properties such as The Breakers and Marble House, delving into the city's Gilded Age history.
Don't miss a visit to the International Tennis Hall of Fame, a tribute to the sport's legends. Immerse yourself in maritime heritage at Newport Harbor, where you can enjoy fresh seafood at waterfront restaurants.
The Newport Art Museum is a must-visit for art enthusiasts, showcasing impressive exhibits. With its charming streets, boutique shops, and vibrant arts scene, Newport promises an unforgettable experience for every visitor.
Stop by Fort Adams State Park. This sprawling park is home to the iconic Fort Adams, one of the most extensive coastal fortifications in the United States. The park also offers breathtaking views of Narragansett Bay, making it a popular spot for picnics, leisurely walks, and photography.
Can't Make It to the Newport Folk and Jazz Festivals? No Worries!
For those who can't make it to the festivals, fret not! Sprout and Lentil's kitchen will remain open during their regular business hours. So, even if your luxury yacht charter stops in Newport on a different date, you can still visit them in their charming restaurant.
Yachts to Charter for the Newport Folk and Jazz Festivals
Many luxury yachts are available for charter that stops in Newport, Rhode Island. Here are a few:
For more information, please check out the Newport Festivals Foundation.
Please call us today at 1 (321) 777-1707 or describe Your Vacation Vision to help you plan your fully-crewed private luxury yachting vacation! Inquire as soon as possible about your custom, crewed yacht charter.
You make the memories. We make the arrangements.