Mystic, Connecticut | A Captivating Destination
The town of Mystic got its name from the Pequot term "missi-tuk," describing a large river whose waters are driven into waves by tides or wind. Settled in 1654, this Connecticut town was once a shipbuilding seaport village and a safe harbor for tall ships to weather the storm.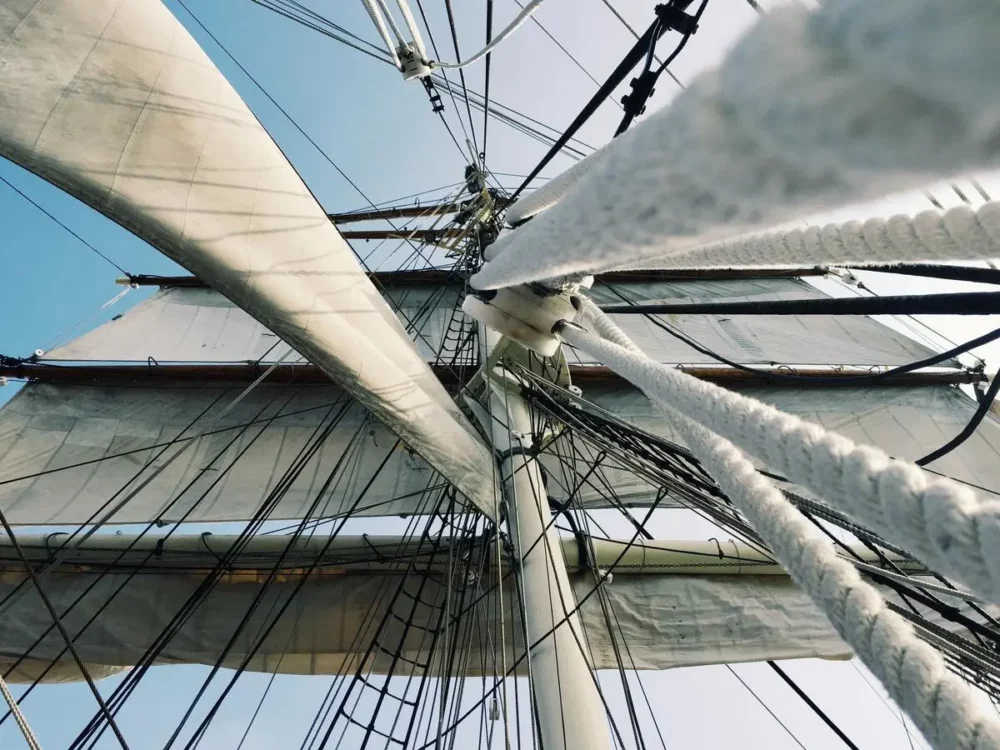 Nestled along the eastern shores of the United States, Mystic is a captivating destination that promises an unforgettable experience. Moreover, with its rich maritime history, a vibrant waterfront, and many attractions, Mystic offers a delightful blend of relaxation and adventure for those seeking a unique yacht charter itinerary.
A Seafaring Heritage
Mystic is renowned for its deep-rooted seafaring heritage. As you sail into the charming harbor, you'll be greeted by majestic yachts and historic tall ships. The town's maritime history comes alive at the Mystic Seaport Museum, a living museum dedicated to preserving America's maritime culture.
Step aboard the meticulously restored ships, explore the charming village with its blacksmith shop and cooperage and witness the art of shipbuilding at the Henry B. duPont Preservation Shipyard. Imagine the stories of sailors, captains, and fishermen who once roamed these waters.
A Tale of Two Historic Landmarks
Mystic boasts two iconic landmarks that deserve a visit. First is the Mystic Aquarium, a world-class marine institution that offers an up-close encounter with fascinating sea creatures. Marvel at the beluga whales, witness the playful antics of seals and even touch a stingray. Since the aquarium is committed to conservation and education, it is an ideal destination for children and adults.
Next on the list is Mystic Pizza, made famous by the 1988 movie of the same name. This beloved eatery has become an iconic landmark in its own right. Savor a slice of mouthwatering pizza while relishing the nostalgic atmosphere.
Nautical Adventures and Coastal Beauty
Beyond its historical treasures, Mystic offers many exciting activities. Sail along the Mystic River and discover natural wonders such as secluded coves, pristine beaches, and picturesque anchorages. Enjoy a leisurely swim or a beachside picnic.
For those seeking further adventure, consider chartering a fishing boat and trying your hand at angling for striped bass, bluefish, or flounder. The waters around Mystic teem with marine life, offering an unforgettable fishing experience.
Sample Yachts For Mystic
Culinary Delights and Coastal Cuisine
No visit to Mystic is complete without indulging in its exceptional culinary scene. The town has diverse dining options, from casual waterfront eateries to upscale restaurants. Savor freshly caught seafood, succulent lobster rolls, and delectable clam chowder with local ingredients. Quench your thirst with craft beers from the local breweries or enjoy a glass of wine while watching the sunset over the harbor.
Unique Shopping Experiences
Mystic's charming streets are lined with quaint boutiques and specialty shops offering unique finds. Explore the Olde Mistick Village, a picturesque shopping destination reminiscent of a New England village. Browse through a variety of artisanal crafts, jewelry, and clothing.
Climate in Mystic
In Mystic, the summers are warm and humid; the winters are very cold, wet, and windy; and it is partly cloudy year-round. Over the year, the temperature typically varies from 23°F to 80°F and is rarely below 8°F or above 87°F. Since evenings may be chilly even in the summer, you may want to pack a sweater.
Places to see | Mystic
Visit Mystic Seaport, the nation's largest maritime museum and home to Charles W. Morgan, the last wooden whaleship in the world.
Spend the day at the Aquarium, home to New England's only beluga whales.
Denison Pequotsepos Nature Center. Return to nature and hike, birdwatch, or enjoy a walk in the woods.
Things to do | Mystic
Shop and dine in Olde Mistick Village, an area of more than 50 unique shops and eateries in distinctive buildings designed to represent an 18th-century New England village.
Explore Downtown Mystic, where you'll find over 80 specialty shops and restaurants, plus the landmark Mystic River Basule Bridge.
Visit Schooner Argia, an 81-foot traditional sailing ship with cruises down the Mystic River and into Fishers Island Sound.
Marinas
Safe Harbor Mystic Marina: Complimentary Wi-Fi, shore power hookups, fresh water hookups, cable TV hookups, fuel
Mystic Downtown Marina: Walking distance to downtown, laundry, restrooms and showers, ice, Wi-Fi, cable TV, picnic area with multiple gas and charcoal grills, patio dock, pet friendly, pump-out boat available on request, fuel available nearby.
Please call us today at 1 (321) 777-1707 or describe Your Vacation Vision to help you plan your fully-crewed private luxury yachting vacation! Inquire as soon as possible about your custom, crewed yacht charter.
You make the memories. We make the arrangements.