Puglia, the peninsula region in southeast Italy is a paradise for food and wine aficionados. Gastronomy sits at the center of culture, with such abundance from both the sea and land. Here, olive trees and grapevines have grown on the dry, sunny flatlands since the Phoenicians. Puglia's natural bounty of olive oil and wine has since been the beating heart of the region. Additionally, Puglia produces the most vegetables in Italy, also serving as a garden for the country and parts of Europe.
Equally important, Puglia is Italy's leading olive oil producer, accounting for 40% of all oil made in Italy. In fact, nearly 50 million olive trees and 240k farms produce olive oil in Puglia today. Close behind is wine production. Puglia only trails Sicily with the second largest area planted to vineyards. Due to Puglia's dry climate, many farmers are able to operate without the use of chemicals and pesticides. Notably, Puglia has the highest number of organic vineyards in Italy, healthy for the land and wine drinkers alike.
As is the case with much of Southern Italy, Puglia's bulk wine once provided alcohol and power to the cold climate wines of the north. Today, however, many producers are bottling premium estate wines across the nearly 30 wine denominations. The major viticulture areas, however, can be most easily grouped into the north and the south. Brindisi on the east and Taranto on the west demarcate the start of the southern zone.
What better way to taste Southern Italy's delicious food and wines than on a yacht trip to the beautiful country? Check out our Southern Italian Yacht Charter Itineraries today!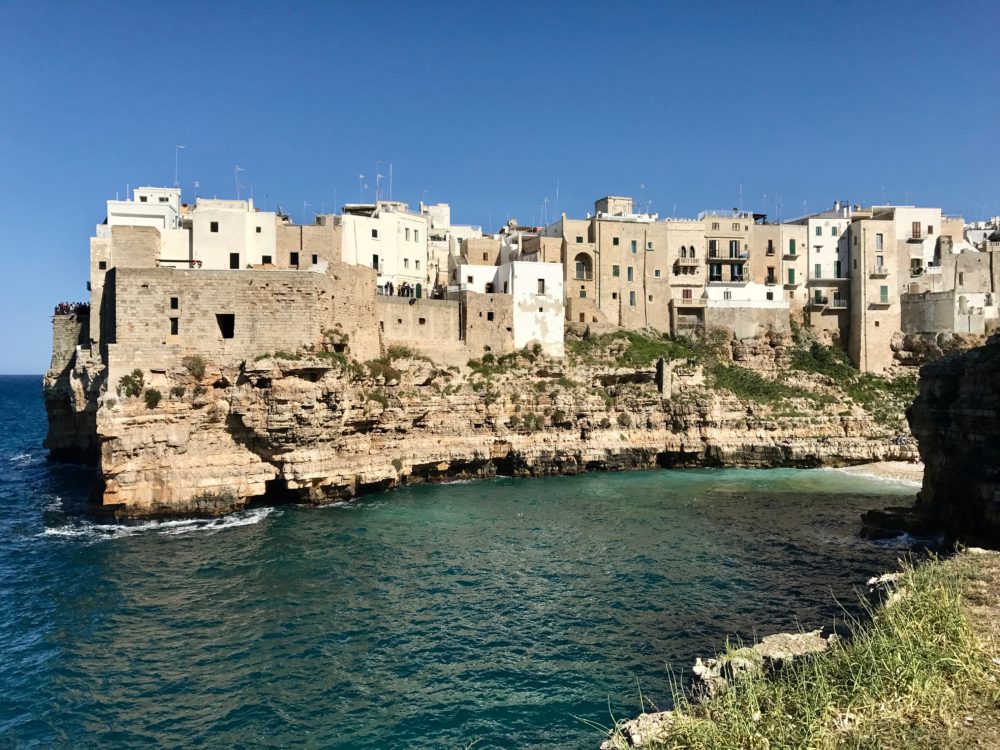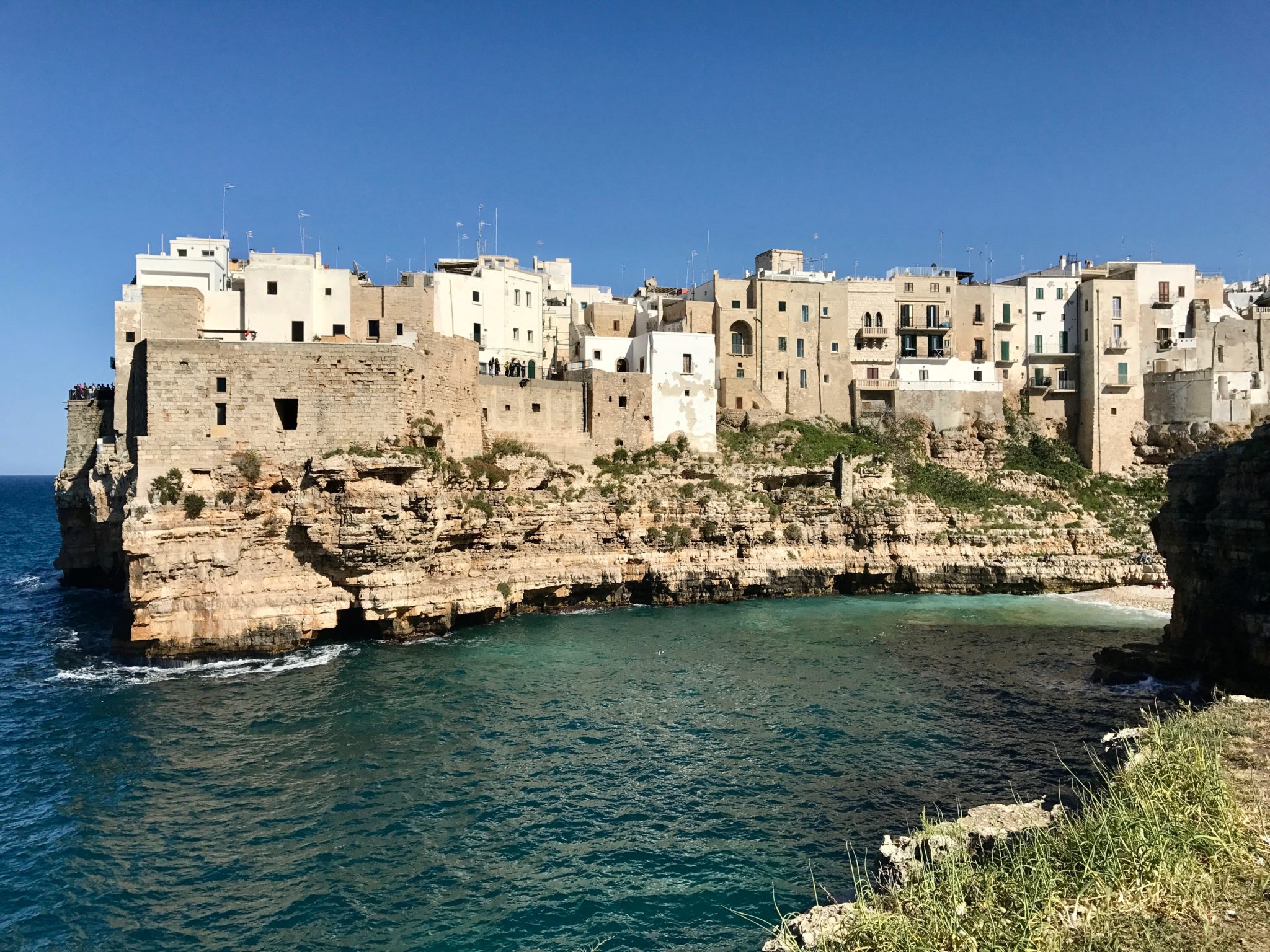 Wines of Northern Puglia
Northern vineyards, some of which have more continental climates primarily cultivate white grapes. While many Italian grapes grow here, there is also a lot of experimentation with international varieties.
San Severo
At the north edge of Puglia sits San Severo, just west of the Gargano National Park, one of the region's two small mountainous areas. Bombino Bianco and Trebbiano Toscano (from Tuscany) comprise the grapes of the viticulture area known for white blends. Fresh and medium-bodied, these are typically easy-drinking uncomplicated wines.
Nero di Troia is San Severo and northern Puglia's most characteristic red grape. Medium-bodied and full of black cherry, it's a versatile red. In addition, the area makes red and rose wines from Montepulciano and Sangiovese blends. For excellent whites and reds from San Severo look for Tenuta Demaio's wines.
Castel del Monte
West of the capital Bari, you can find great wines from the Castel del Monte denominations. International varieties dominate the white wines, with Chardonnay, Sauvignon Blanc, along with Pinot Bianco. However, for reds, you can find fragrant red and rose wines from Aglianico and Bombino Nero, and Nero di Troia. Nero di Troia steals the show, making earthy, dark fruit wines with hints of tobacco. You can find top expressions from Torrevento and Bocca di Lupo.
Locorotondo & Martina Franca
Whites thrive in Locorotondo, located just inland, halfway between Bari and Brindisi. The blends comprise 50-65% Verdeca, 35-50% Bianco d'Alessano 35-50%, and a maximum of 5% Fiano, Bombino Bianco, or Malvasia Toscana. With a variety of white wines, producers often make sparkling wines in Locorotondo as well. You can find many great wines from Miali Winery.
Wines of Southern Puglia
In contrast to northern Puglia, red wines are primarily produced in the south, along with an increasing amount of high-quality rosé wines.
Primitivo di Manduria
Two top viticulture denominations exist for top quality Primitivo, one for dry wines and one for sweet. The dry wine area comprises 18 towns mainly surrounding Taranto who make bold, high alcohol Primitivo. The grape known as Zinfandel in the United States and Crljenak in Croatia makes well-structured, spicy wines with great aging potential.
Interestingly, the Manduria area is also home to some of the oldest olive groves, which also happily live on the hot sunny plains. Seek out L'architipo's range of organic wines, including their top Primitivo. More great Primitivo and olive oil can also be found at Varvaliogne.
Brindisi
On the Adriatic coast, you'll find juicy Negromaro dominating the vineyards surrounding Brindisi. Winemakers typically produce Negroamaro as a single varietal. However, its also found in blends with a 30% maximum of local red grapes. Wines are typically well structured with soft tannins and deep red fruit character.
Salice Salento
Arguably Puglia's best rose wines hail from the Salento area northwest of stunning Lecce. They are primarily roses from Negroamaro and are floral, fruity, and easy paired with many dishes. Additionally, Salento's Malvasia Nera makes uniquely fresh reds with bright acidity. Whites typically feature Chardonnay, with the Salento Bianco wines requiring at least 70% Chardonnay. Seek out Masseria Liveli and try their portfolio of whites, reds and rose wines.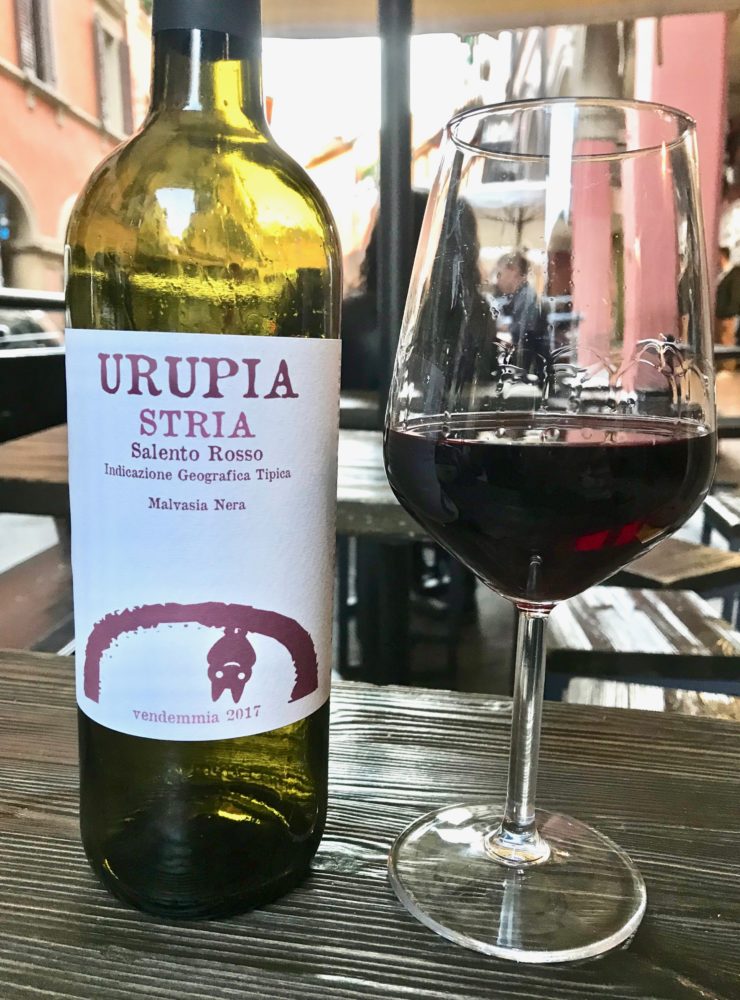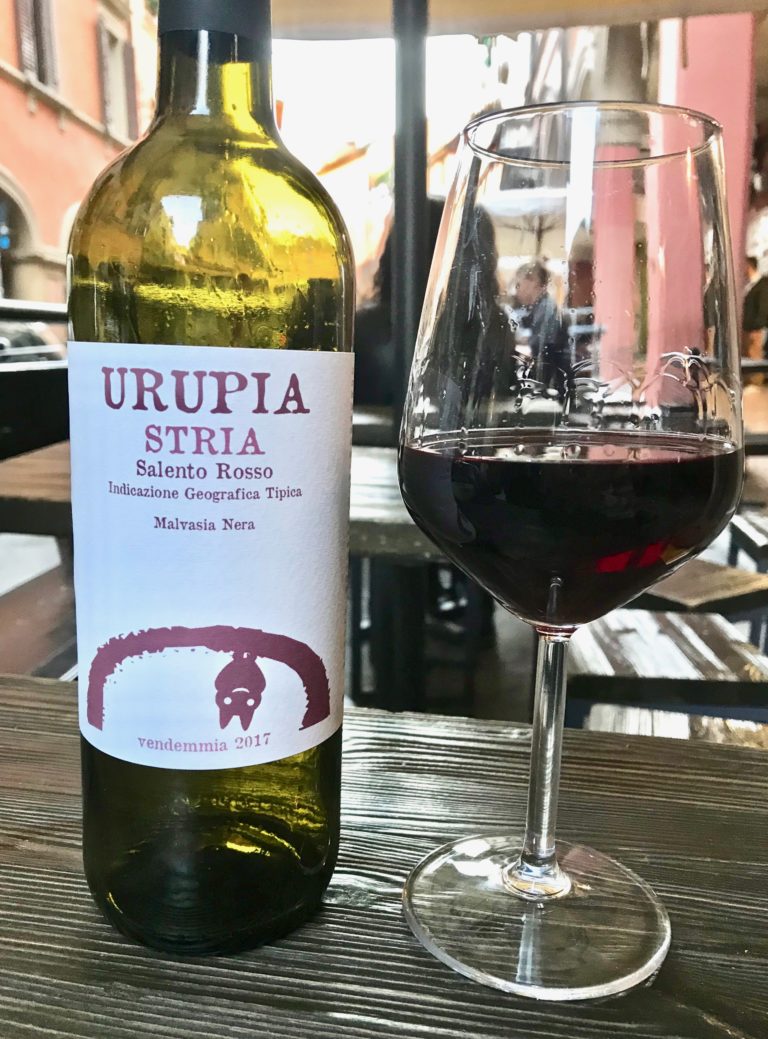 Olive Oil From Puglia
Praised for its high vitamin content, antioxidant compounds (more than blueberries), and good fats, olive oil has forever been a staple of the Mediterranean diet. For millennia, Puglia has been supplying Italy and other countries with high-quality olive oil from a wide variety of olive varieties.
Nearly all of the top production zones sit together in the province of Bari, in central-eastern Puglia. Notable areas include the cities of Bitonto, Andria, and Cerignola. From Ostuni, one of Puglia's olive hubs, you can also reach one of many olive oil routes.
Like wine, PDOs, or protected denominations help classify and distinguish Extra Virgin Olive Oils from one another. While there are many varieties in Puglia, below are some of the most prominent to familiarize yourself with.
Cima di Bitonto
The city of Bitonto is one of Puglia's centers of olive oil production. Here, the Cima di Bitonto olives produce a fruity and balanced olive oil for single varietal oils and blends. Here, the PDO Bitonto states that the oil must comprise 80% Cima di Bitonto, Ogliarola Barese (another name for Cima di Bitonto olives), and Coratina.
Coratina
One of the most widely grown olives, Coratina is also one of the most robust and strong. It's bitter and a little spicy, and packed with polyphenols. Due to its strength, producers often blend it with other olive oils to create a more mellow oil.  One of those is the PDO Terre Tarentine, which must comprise at least 80% Coratina, Leccino, Ogliarola and Frantoio. 
Peranzana
The Peranzana olive grows well in northern Puglia, near the city of Foggia. In particular, the Peranzana olive is produced to be eaten and used for olive oil. It's highly praised and versatile, as it has a more delicate flavor, medium body, fruitiness, and low acidity. Producers make 100% Peranzana oils as well as blend it with Provenzale olive, as is allowed in the Alto Tavoliere PDO.
Bella di Cerignola
If you're looking for some of the best table olives, seek out Bella di Cerignola olives. In the PDO Bella della Daunia, dedicated solely to table olives, you'll find bigger, more juicy olives with a balanced bitterness. Almond, grass, and artichoke are Bella's key flavors.
If you're interested in premium olive oils from excellent producers, look for Galantino, Intini, and Pannarale. Also, always remember to note the country of origin and production, and only buy olive oil in dark bottles. Ideally, you should consume olive oil within 18 months, so also check the expiration date.
Taste the freshest olive oil from the source and head to our Southern Italian Yacht Charter Itineraries today!
Please call us today at 1 (321) 777-1707 or describe Your Vacation Vision to help you plan your fully-crewed private luxury yachting vacation! Inquire as soon as possible about your custom, crewed yacht charter.
You make the memories. We make the arrangements.