Travel safely and more comfortably
Travel should be exciting, rewarding, relaxing, and stress-free. While some aspects of traveling are out of your hands, there are a few things you can take control of to make your journey more enjoyable. Second, to working with a great travel group, there are a few memberships to help you navigate your journey further.
Whether you're going on a luxury yacht charter vacation or exploring the vineyards of Tuscany, our picks for the best travel memberships will surely enhance your trip.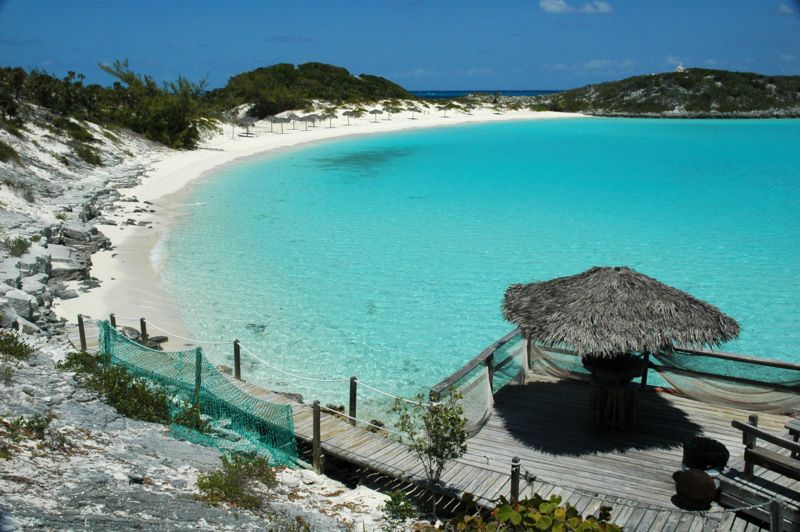 Global Entry
If you travel to the United States at least once yearly, you must apply for Global Entry. The U.S. trusted travel program offers American citizens, permanent residents, and citizens of 11 other nations the opportunity to fast-track entry to America via Global Entry.  After a thorough background check, fingerprinting, and interview, you can skip the immigration and customs lines upon foreign re-entry into the United States. 
The membership is valid for five years and is worth every penny of the $100 price tag. It also includes TSA PreCheck for expediting security screening at all participating US. Airports. Many travel credit cards even offer rebates for Global Entry purchases. 
How It Works
Follow signs for Global Entry upon deplaning or ask the nearest airport staff. After bypassing the often enormous immigration lines, you'll come upon numerous kiosks. The dedicated Global Entry kiosks are prepared to scan you and your documents to verify your identity.  After receiving a printed authorization slip, you'll make your way to an agent to verify everything.
All of this is typically accomplished within a few minutes. Once you are given the green light, venture on to baggage claim. After just a few trips, you will have saved many hours of your precious time! 
Eligibility rules and regulations are subject to change; check the latest on the official site. 
CLEAR
CLEAR is an essential travel membership for anyone who typically does a lot of domestic travel. What is CLEAR? Simply put, it's an identity verification system that uses biometrics and advanced technology rather than documentation. As a bonus, CLEAR is also part of the security procedure at numerous American sporting venues and stadiums. 
Their state-of-the-art kiosks have dedicated lines to bypass the crowds and move you through security faster.  Ever-expanding, today, CLEAR has kiosks at over 50 airports and venues across the U.S., making it a valuable membership no matter where you live. 
What's more, CLEAR has a newly added Health Pass feature to aid in the fight against Corona Virus. With Health Pass, you can have your testing and vaccine information alongside your identification biometrics in the app. This provides a vast service and convenience to anyone looking to travel safely and quickly in 2021 and beyond.
Priority Pass
Frequent flier for leisure or business? Priority Pass gives you access to some of the most luxurious lounges worldwide, no matter what airline or class you fly.  With 1,300 international lounges in 148 countries, you're almost certain to find a place to relax wherever your travels take you.
Priority Pass offers three annual memberships ranging from $99 to $429, providing different access levels and fees per visit. While all lounges are quiet, clean, safe, and comfortable, some offer spa treatments, gourmet dining, and other luxury amenities. You can access all details via a mobile app, making it a breeze to find and choose lounges before you leave home.
PackPoint
Traveling with a group or with children? PackPoint is an essential app to keep you and your entire group organized. You can easily create packing lists for your beach vacation, African safari, or yacht charter trip in minutes.
Share your custom lists with your spouse, friends, or extended family to ensure everyone has all they need! PackPoint even checks the weather for you, helping you to remember last-minute items like an umbrella or gloves. The best part is that it's free for the basic version and only $2.99 for the premium.
Calm
While not a travel membership per se, Calm provides the tools and tricks often needed while navigating the world's airports, train stations, ports, subways, and more. Calm is, as it name implies, a service and app to facilitate calm in your life. Use the app and its many features, from music to meditation and stretching, to reduce stress.
You can take part in a master class en route to your destination, receive help sleeping, or listen to calming tunes while battling unforeseen travel delays. Calm also has daily challenges and mindful living calendars to keep you on track no matter how busy things get.
With so much helpful content, Calm mindfulness courses and strategies are bound to brighten your life and travels. Free membership comes with limited content, while the $59 annual plan unlocks the great benefits.
Whether you're going on a luxury yacht charter vacation or exploring the vineyards of Tuscany, we hope these travel memberships will enhance your trip.  Contact us today to help us get you traveling again!
Please call us today at 1 (321) 777-1707 or describe Your Vacation Vision to help you plan your fully-crewed private luxury yachting vacation! Inquire as soon as possible about your custom, crewed yacht charter.
You make the memories. We make the arrangements.