Greece, the land of ancient wonders, stunning landscapes, and azure waters, offers a fantastic experience for travelers seeking adventure and relaxation. If you yearn for a thrilling sea voyage, put Greece Sailing Yacht Charters at the top of your travel list. In doing so, you'll also savor the charm of ancient Greek coastal towns.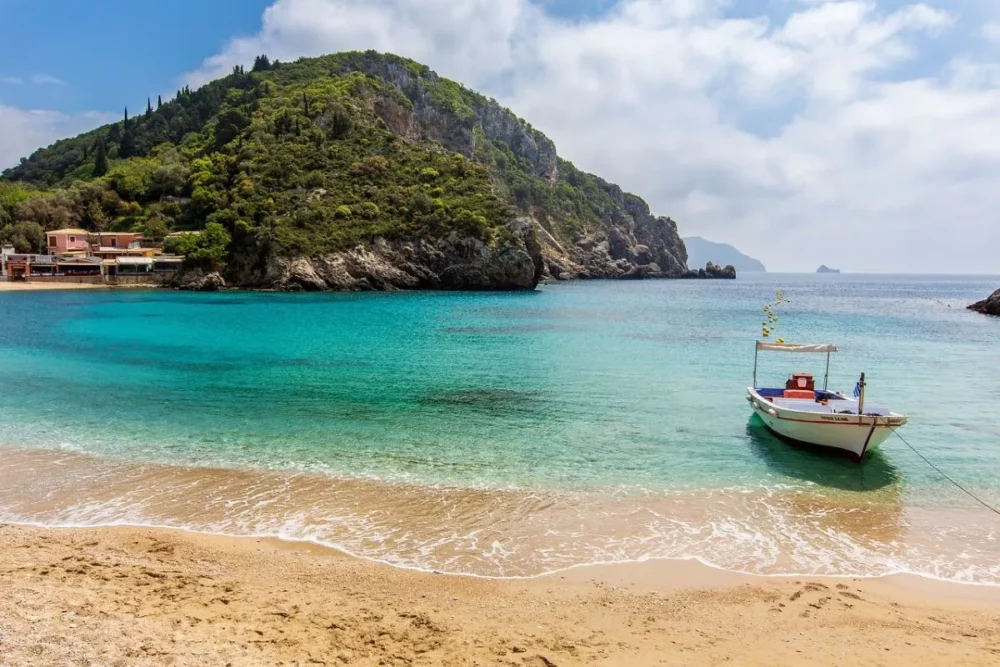 Why Take a Sailing Yacht Charter?
Picture waking up on your yacht with the sea breeze in your hair and the endless horizon before you. Greece Sailing Yacht Charters offers the freedom to explore the hidden gems of the Greek islands at your own pace. Whether you're a seasoned sailor or a first-time adventurer, these charters provide unparalleled freedom and discovery.
What Kind of Sailboats Are Available?
Greece Sailing Yacht Charters offers a variety of sailboats to suit your preferences. You can choose from classic monohulls for an authentic sailing experience or spacious sailing catamarans for stability and comfort. We will work with you and help you choose the best fit for your style and group size.
Best Time for a Sailing Yacht Charter
The best time for Greece Sailing Yacht Charters is during the Med sailing season, typically from late April to early November. The weather during this period is ideal for sailing, with warm temperatures and calm seas.
However, if you prefer a quieter experience with fewer crowds, consider booking your charter in spring or autumn.
What Can I Expect On Board?
You're not just renting a boat when you embark on a Greece Sailing Yacht Charter. You are gaining access to a floating paradise. Expect well-equipped vessels with spacious, comfortable cabins, roomy living areas, and fully equipped kitchens.
You will also have the luxury of a private Captain and crew. The crew will ensure your safety and provide local insights, allowing you to relax and savor the journey. Best of all, you will have a private chef who will prepare culinary masterpieces each day.
What Is There to See?
The Greek islands are a treasure trove of natural beauty and history. Explore the enchanting whitewashed villages of the Cyclades, where labyrinthine streets wind through charming towns like Santorini and Mykonos. Marvel at Delos' ancient ruins, Apollo's birthplace, and Athens' historic sites where philosophers and warriors once roamed.
What is There to Do?
Greece Sailing Yacht Charters offers many activities to make your journey truly extraordinary.
Watersports
Dive into crystal-clear waters teeming with marine life, perfect for snorkeling and scuba diving. You can also use your boat's water toys, such as kayaks, paddleboards, and jet skis.
Beaches
Discover secluded beaches. The Greek Islands boast some of the world's most picturesque and diverse beaches. See also Mykonos' white sands and crystal-clear waters or Santorini's dramatic cliffs and black volcanic sands.
Swim, snorkel, and dive in the Aegean Sea and Ionian Sea surrounding these islands. The beaches are a haven for water enthusiasts. With over 6,000 islands and islets to explore, you'll discover an endless array of beaches.
Dining
In addition to some fantastic cuisine on your yacht, you'll also discover a variety of restaurants on land. Check with your Captain, who will undoubtedly recommend excellent options.
History and Culture
Immerse yourself in the vibrant culture of the Greek islands. Take leisurely hikes and explore ancient ruins.
Greece Sailing Yacht Charters provide a unique way to experience the wonders of this ancient land. Whether you seek relaxation, adventure, or a blend of both, sailing through the Greek islands offers a memorable journey. It is one filled with natural beauty, historical marvels, and the thrill of the open sea.
So, why wait? It's time to set sail on your Greece Sailing Yacht Charter.
Please call us today at 1 (321) 777-1707 or describe Your Vacation Vision to help you plan your fully-crewed private luxury yachting vacation! Inquire as soon as possible about your custom, crewed yacht charter.
You make the memories. We make the arrangements.