Greece Yacht Charter Attractions: Places to Visit on Your Holiday
Greece Yacht Charter Attractions offers insights into this special country known for its natural beauty and exciting history. Rich archaeological sites, myriad islands, beautiful sandy beaches, and a pleasant Mediterranean climate make Greece a key tourist destination in Europe. In addition to the capital Athens, other interesting places include Santorini, Rhodes, Mykonos, Corfu, and Crete.
Greece Yacht Charter Attractions | Athens
With an illustrious history, Athens is a symbol of Western Civilization. Its glorious history stretches back a long time- more than 3,000 years. The city was the birthplace of Socrates, Sophocles, and Pericles. Today, Athens is a modern and lively capital city.
Acropolis, Athens
Few destinations in the world are comparable to Athen's Acropolis. It reminds you of the glory of ancient Athens which was once the city's center and functioned as a citadel on a hilltop site. The monumental rows and stunning sculptural views of the temple are awe-inspiring. The Acropolis is a must-see sight during your Greece Yacht Charter Vacation.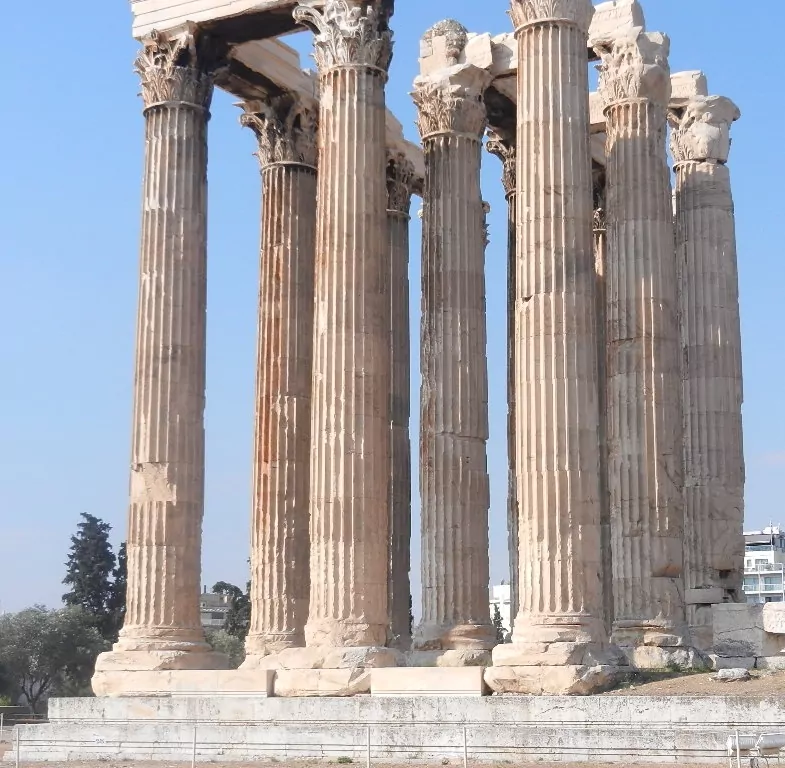 Acropolis Museum
The Acropolis Museum opened in 2009 and is now the most-visited tourist attraction in Athens. The museum is an ultra-modern combination of glass and steel structure with an airy exhibition space. The top things to see in this museum include the 6th-century-BC Moschophoros (a statue of a young man with a calf on his shoulders), the Caryatids, and the Parthenon Marbles. From the terrace of the museum's cafe-restaurant, you can enjoy astounding views of the Acropolis.
Byzantine Museum
The Byzantine Museum offers fascinating insights into the Byzantine civilization of Greek history. This is in a 19th-century palace initially built for the Duchesse de Plaisance of France. It displays a valuable collection of Byzantine culture, such as religious art. The collection includes paintings, sculptures, textiles, icons, and mosaics.
Other Attractions in Athens
National Archaeological Museum
Temple of Hephaestus
Erechtheion
Voula Beach
Ancient Trails
Scubalife Dive Center
Hellenic Children's Museum
Roman Agora
Greece Yacht Charter Attractions | Santorini
Santorini is the most spectacular of all Greek islands. It is also well known for the cliff-top towns of Oia and Fira. These towns are on the west coast and overlook the deep, sea-filled caldera. Santorini is mainly a tourist spot, attracting visitors with its fantastic landscape and ancient archaeological sites. However, it is also a romantic destination and attracts honeymooners, loving couples, and celebrities.
Fira
The capital of Santorini, Fira, has whitewashed cubic houses, terraces, little squares, winding lanes, and blue-domed churches—all of the buildings perched on the cliffs above the caldera. Fira is also home to many small hotels, restaurants, apartments, souvenir shops, cafés, and jewelers. Your Greece Yacht Charter must include a visit to Fira!
Other Attractions in Santorini
Sunset in Oia (Oia)
Amoudi Bay (Oia)
Venetsanos Winery (Megalochori)
Santo Winery (Pyrgos)
Akrotiri Archaeological Site (Akrotiri)
Ancient Thera (Kamari)
Kamari Beach (Kamari)
Red Beach (Akrotiri)
White Beach (Akrotiri)
Greece Yacht Charter Attractions | Lively Mykonos Island
Mykonos is a perfect place for fun-loving and sun-worshiping tourists. The beautiful beaches and gorgeous weather enhance the popularity of this destination. This Island on the Aegean Sea offers the most active vacation scenes of the Greek islands. It is home to many trendy restaurants and live entertainment spots.
Other Attractions of Mykonos Islands
Matoyianni Street (Mykonos Town)
Elia Beach (Elia)
Rarity Gallery (Mykonos Town)
Platis Gialos Beach (Platys Gialos)
Super Paradise Beach (Paradise Beach)
Paranga Beach (Platys Gialos)
Panormos Beach (Panormos)
Kalafatis Beach (Mykonos Town)
Agrari Beach
Greece Yacht Charter Attractions | Culture-Rich Crete
With many cultural attractions, Crete stands out as the largest of the Greek Islands. This island can also be a fantastic part of your Greece Yacht Charter tour. Minoan Civilization flourished in Crete around the 20th century BC. The historic town of Chania exposes the island's diverse and rich heritage.
Head to the majestic White Mountains (Lefká Óri) National Park for nature walks and hikes. The Lassíthi region offers sandy beaches with crystal-clear waters, which are ideal for snorkeling.
Other Attractions
Elafonissi Beach
Balos Beach and Lagoon (Kissamos)
Heraklion Archaeological Museum (Heraklion)
Old Venetian Harbor
Samaria Gorge National Park (Sfakia)
Falassarna Beach (Falassarna)
Seitan Limania Beach (Akrotiri)
Manousakis Winery (Vatolakkos)
Why Charter With CKIM Group?
There are many companies that offer luxury yacht charters. So, why charter with the CKIM Group?
One-on-one Service with Expert Brokers
Chartering a yacht with CKIM Group is a truly special experience. From the very first contact, you will receive personalized, one-on-one service. Unlike booking a standard vacation, we provide you with one-on-one attention during every part of your vacation. Our skilled brokers take the time to understand your preferences, interests, and desires.
Custom-designed Itineraries for All Interests
We will work with you to craft a custom-designed itinerary that caters to a wide range of interests. Whether you're an adventure seeker, a hopeless romantic, a beach lover, or a culinary enthusiast, we can curate an itinerary that speaks to your heart. Imagine exploring hidden coves, indulging in local delicacies, or simply basking in the sun on pristine beaches – all tailored to your personal preferences.
Adventure
CKIM Group's yacht charters offer thrilling opportunities for those who crave adventure. From snorkeling in vibrant coral reefs to engaging in exciting water sports like jet skiing, every day presents an adrenaline-pumping opportunity. You could explore remote islands, discover underwater treasures, and embark on exciting excursions, making each moment an adventure to remember.
Romance
The allure of romance is beautifully woven into CKIM Group's yacht charters. Imagine sailing into breathtaking sunsets with your loved one, anchored in secluded bays, and strolling hand in hand on pristine beaches. The intimate setting of a yacht creates the perfect backdrop for special moments, whether it's a romantic candlelit dinner under the stars or simply unwinding together in the lap of luxury.
Beaches
Greece yacht charters can be a beach lover's dream come true. Access to some of the world's most stunning coastlines allows you to hop from one gorgeous beach to another. Greece, for example, is home to hundreds of beaches, from trendy beaches on Mykonos to secluded beaches on Corfu.
Whether you prefer the soft white sands of the Caribbean or the rugged beauty of the Mediterranean, a yacht charter allows you to explore these shores up close and at your own pace.
Culinary
Food enthusiasts are in for a treat with CKIM Group's yacht charters. Indulge in a culinary journey as you savor delectable dishes crafted by talented chefs aboard your yacht. From fresh seafood to local flavors that showcase the essence of each destination, every meal becomes an exploration of taste. You can even request cooking classes to learn the secrets behind these exquisite flavors.
Many destinations also feature local wines. For example, in Greece, visit the local vineyards on Santorini. There, vineyards grow in the rich volcanic soil and produce some amazing wines.
Variety of Yachts
CKIM Group offers a diverse fleet of yachts, ensuring that you find the perfect vessel for your charter experience. Whether you're seeking a sleek and modern motor yacht for luxury and speed, a classic sailing yacht for an authentic maritime adventure, or something in between, we have many types of yachts to suit your style and needs.
Privacy
Privacy is a hallmark of CKIM Group's yacht charters. Unlike crowded resorts or cruise ships, a private yacht charter ensures that you and your companions have exclusive access to your private yacht. Moreover, your yacht's captain and crew will meet your every need.
Chartering a yacht with CKIM Group is a special experience that combines expert guidance, tailored itineraries, adventure, romance, beach exploration, and culinary delights. With a diverse selection of yachts and a focus on privacy, you will have an amazing adventure in some of the world's most stunning locations.
Greece | Cyclades Islands | Lesbos Island | Spetses Island |General Information
Please call us today at 1 (321) 777-1707 or describe Your Vacation Vision to help you plan your fully-crewed private luxury yachting vacation! Inquire as soon as possible about your custom, crewed yacht charter.
You make the memories. We make the arrangements.