Croatia's Adriatic coast offers several archipelagos, with lots of small islets grouped close together. The short distances between the islets make them perfect for sea-kayaking. Kayaking is easy to learn and suitable for all ages. Likewise, some providers also work with stand-up paddle boards (SUPs).
Here we look at the best places to go sea-kayaking in Croatia.
Elafiti islets, near Dubrovnik, South Dalmatia
Lying near Dubrovnik, the tiny car-free Elafiti islands are a top venue for sea-kayaking in Croatia. Three islets – Koločep, Lopud, and Šipan – are inhabited. Centuries ago, Dubrovnik nobles built summer villas to escape the city heat. Outdoor Croatia runs one-day kayaking tours around Elafiti Islands.
"Our guests love kayaking here, above all because it's just so beautiful. Crystal-clear waters, which change color from bright green to deep blue, imposing rock formations, lush pine forests, and old stone houses", says Vedran Forko. "The Adriatic is warm and clear, with no significant tides or currents and no dangerous sea creatures.
Life moves slower, so you can relax and live each activity to the full – kayaking, swimming, and lunch at a seaside tavern with great wine".
Korčula archipelago, near Korčula Town, South Dalmatia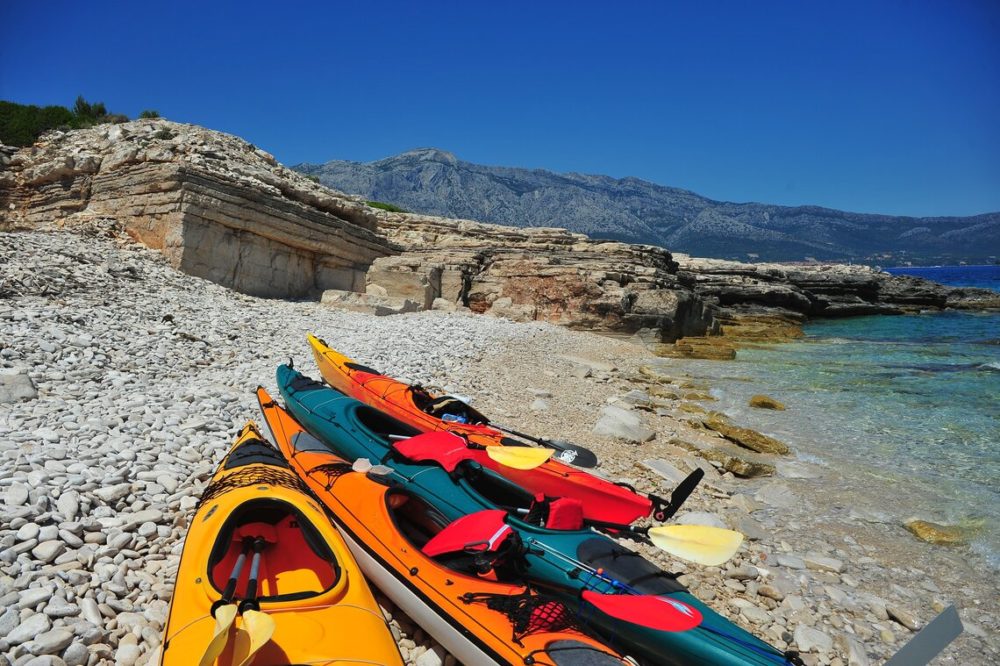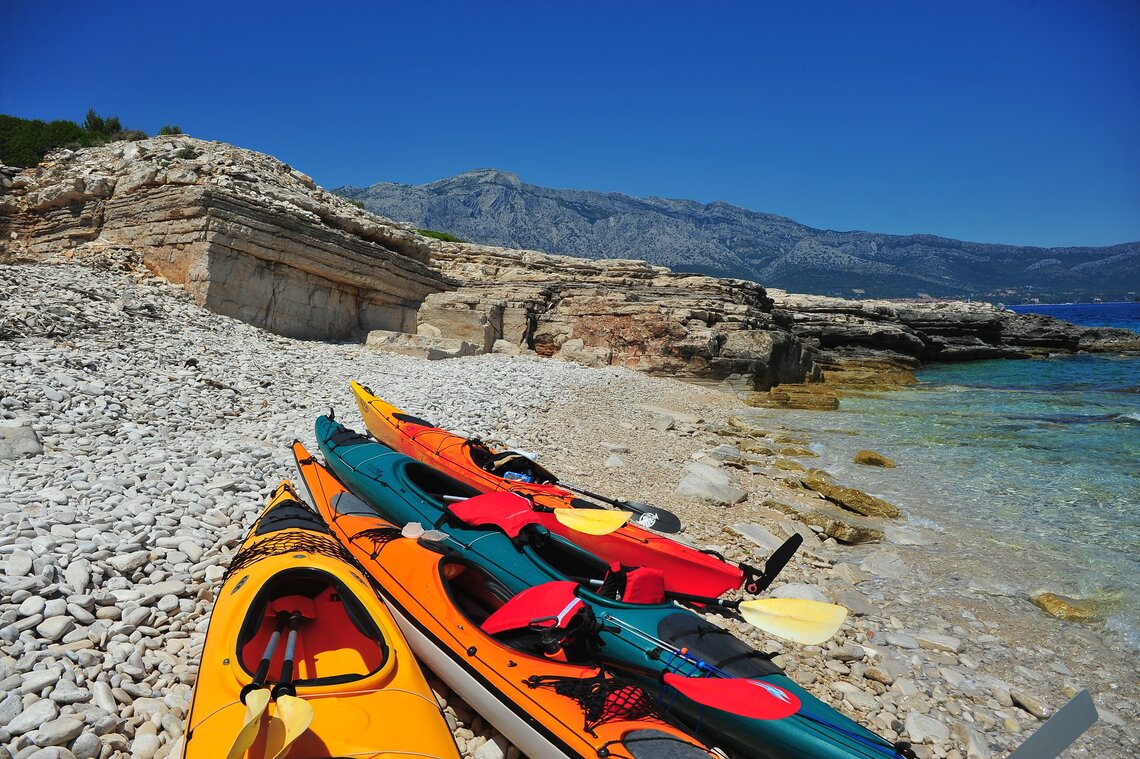 "Someone once said that the Adriatic could be Europe's Polynesia, and that's certainly true for kayaking," says Damir Pačić of Korčula Outdoor. He guides small groups on half-day kayaking tours around the pine-scented islets east of medieval-walled Korčula Town. "These waters are sheltered from most winds and suitable for anyone, from beginners and families to more experienced kayakers.
You'll kayak in clear water, swim, snorkel, and relax at gorgeous but uncrowded pebble beaches. And after that, eat at a lovely local venue, and hear stories from Dalmatia's rich and turbulent history". In short, an excellent opportunity to try sea-kayaking in Croatia.
Pakleni archipelago, near Hvar Town, Central Dalmatia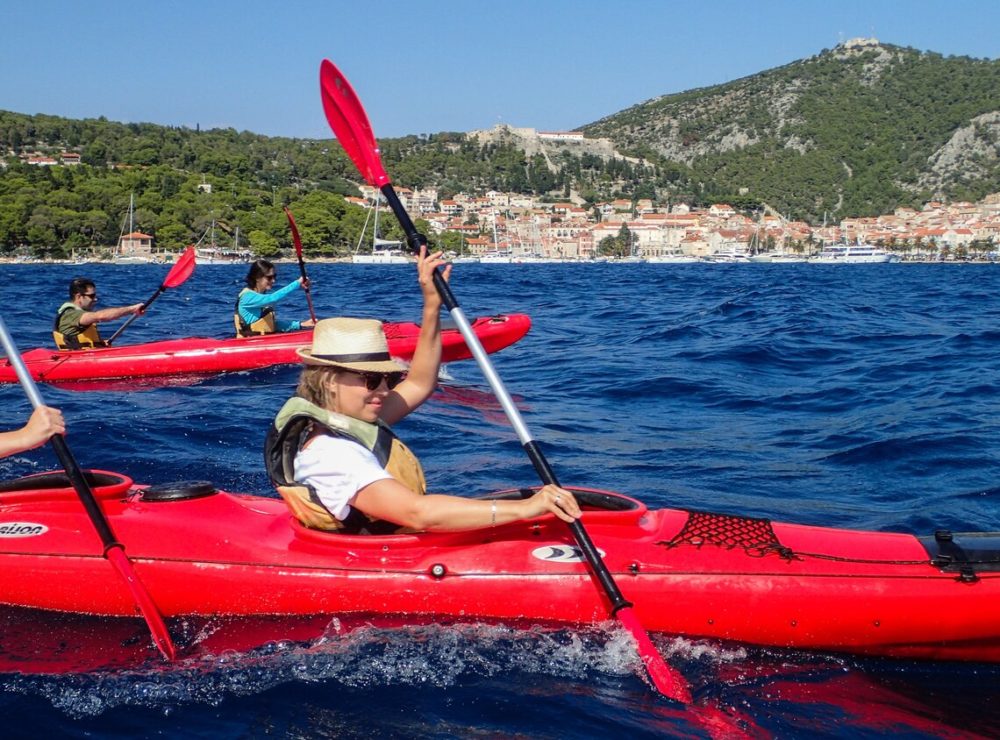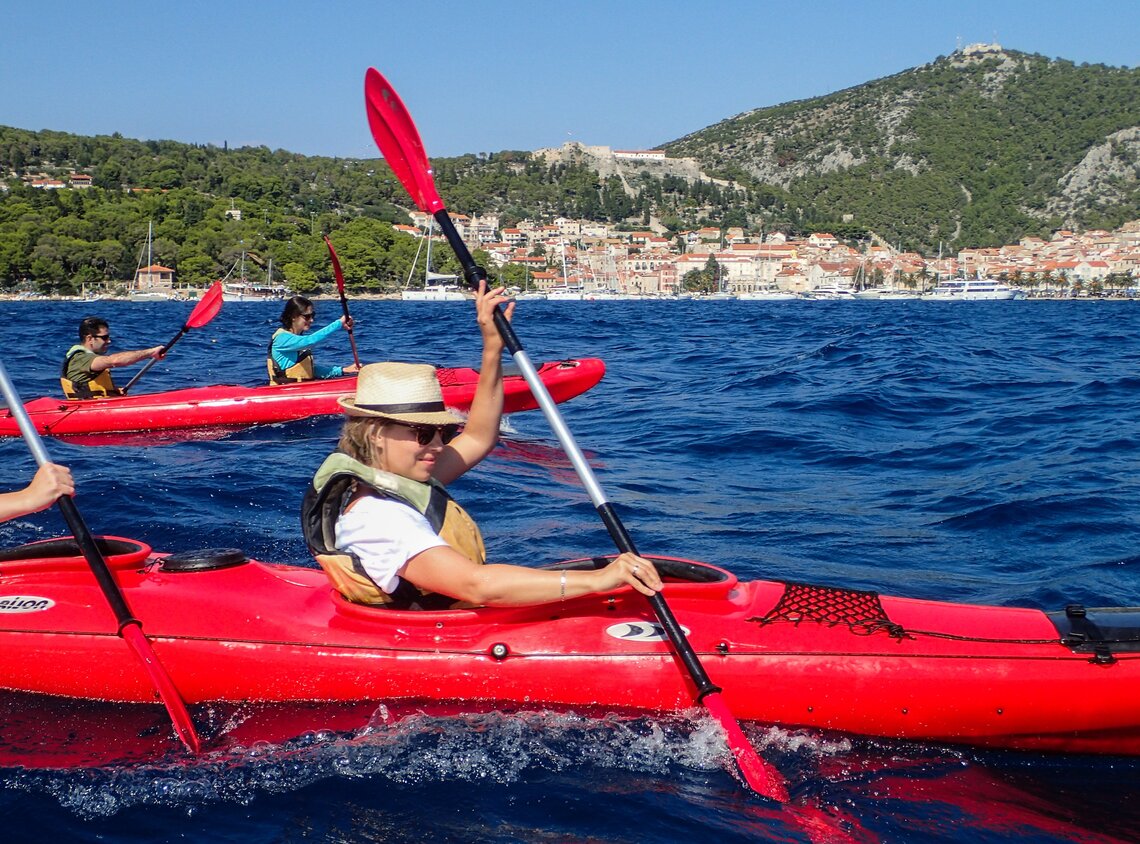 Hvar Town is Croatia's trendiest island destination and offers many activities, but it can get very busy. To escape the crowds, join a tour with Hvar Seakayaking. "Our half-day tours run around several of the islets in the stunning Pakleni archipelago.
They're ideal for individuals and groups of friends or families", says Pjero Roić. "In the company of a knowledgeable local guide, you'll experience the finest spots in an active yet relaxing way". With turquoise waters, countless hidden coves, and pebble beaches, the Pakleni islets are a superb location for sea-kayaking in Croatia.
Zadar archipelago, near Zadar, North Dalmatia
From a base on Molnat, one of the most distant islands in the Zadar archipelago, Malik Adventures specializes in sea-kayaking. Itineraries around nearby islands depend on the guests' skill level – most tours involve 3-4 hours of kayaking, plus time for swimming and exploring.
So what can guests expect? "Authentic island life stops at small hidden rocky beaches and great snorkeling in crystal clear waters", says Marko Mrše. Moreover, these tours include some of the most unique experiences while sea-kayaking in Croatia. "We do foraging – sampling a sea urchin, local herbs, and tasting honey from our apiary, and depending on the itinerary, we may paddle out to military tunnels from the Cold War period".
In addition, Malik Adventures offer SUP day trips from Molat.
Please call us today at 1 (321) 777-1707 or describe Your Vacation Vision to help you plan your fully-crewed private luxury yachting vacation! Inquire as soon as possible about your custom, crewed yacht charter.
You make the memories. We make the arrangements.