The Turkish Riviera's Bodrum Peninsula, along with the nearby islands of Turkey and Greece, provides you with a glimpse into eastern Mediterranean history, culture, and tradition. This place has quickly become one of the most popular tourist destinations in Turkey, thanks to its pristine beaches and exciting nightlife options.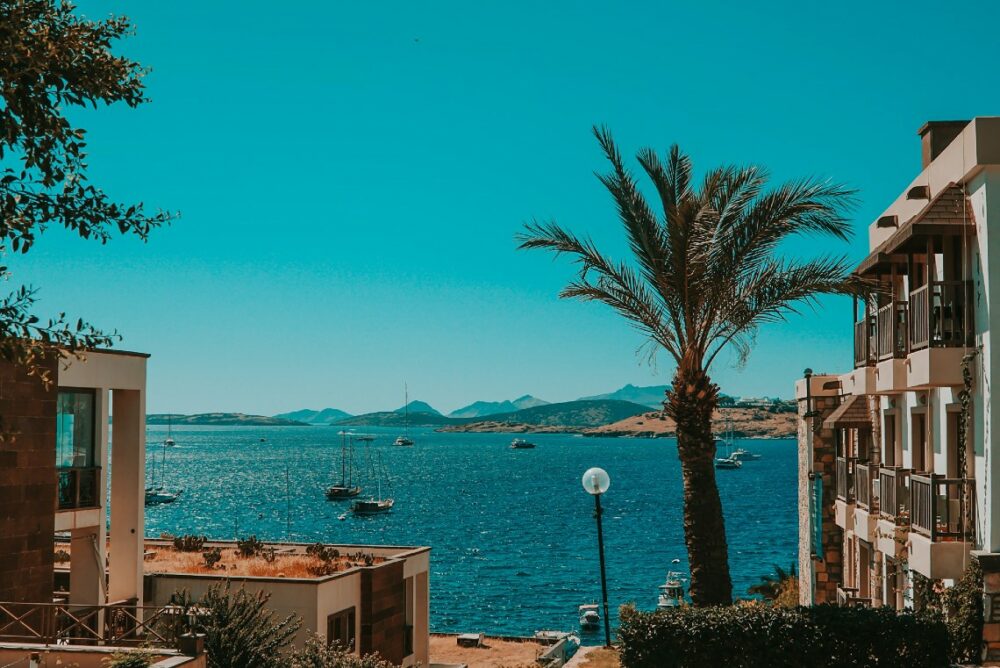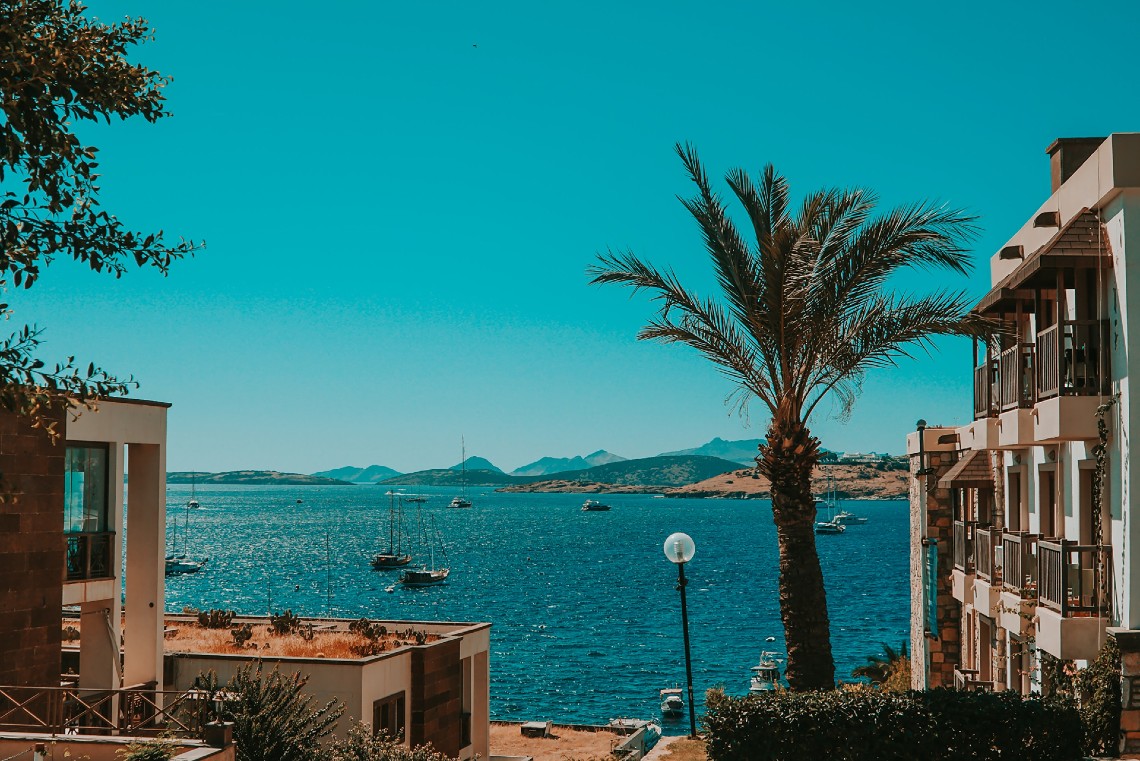 Towns on the Bodrum Peninsula
There are many towns and villages in the peninsula, but it is named after its biggest town: Bodrum. Although Bodrum has the richest history on the peninsula with its crusader castle and Mausoleum, other villages—now grown into towns—are becoming almost as well-known.
Akyarlar
Akyarlar is on the eastern point of the Bodrum Peninsula. This laid-back town once relied on fishing and sponge diving as its main source of income. It is now a popular windsurfing destination.
Bitez
Bitez is less crowded than Bodrum center with the longest bay in the Bodrum peninsula. It is a very popular spot for water sports. It has a dark sand beach, deepish water offshore, and spectacular sunset views.
Turgutreis
The largest town on the western shore of the peninsula, Turgutreis has a pleasant waterfront promenade and beach. If you visit on a Saturday, be sure to visit the local bazaar. Here you'll find local vegetables, fruits, and souvenirs.
Gümüşlük
Stunning Gumusluk is a small fishing town with colorful buildings and delicious seafood restaurants. The ruins of ancient Myndos are just offshore.
Yalıkavak
A worthy challenger to Bodrum, Yalıkavak is a pleasant, pretty town with a good beach, historic bazaar, and lots of yachts.
Göltürkbükü
Known as the Saint-Tropez of Turkey, Göltürkbükü is a coastal town with a semi-circular boardwalk dense with shops, restaurants, bars, and docks. The protected harbor allows for morning swimming in pool-like conditions.
Gündoğan
Gündoğan is a town on the north shore of the Bodrum peninsula between the towns of Göltürkbükü and Yalıkavak. It has a wide beach and lots of holiday villas.
Kadıkalesi
A small, uncrowded seaside village.
Torba
Most distant from Bodrum, at the eastern end of the peninsula's north shore, Torba is small, simple, and relatively undiscovered,
Yahşi
The southern beach suburb of Ortakent, Yahşi has a great variety of beaches and accommodations.
Places to See and Things to Do | Turkish Riviera Bodrum Peninsula
On the Turkish Riviera, you'll discover an abundance of Turkish delights. Enjoy visiting places such as:
crumbling castles
rugged beaches
seaside highways where living is easy
Imagine yourself lounging around on throw pillows at a beach club, sipping chilled raki or rosé while being serenaded by seabirds and Cesária évora. If like most people, your holiday agenda is to sit still—lifting your head now and then to admire a passing sailboat—you could hardly do better than the Bodrum Peninsula.
The Turkish Riviera Bodrum Peninsula also offers great fishing. With over 300 miles of coastline to cruise, there's always something new to see and experience…read more
Bodrum Peninsula Climate
Warm temperatures and bright sun are hallmarks of Bodrum weather. A lazy summer afternoon at the beach or in the hotel pool is almost certain to see good weather.
During the rest of the year, the Aegean climate can be unpredictable. The weather is mostly pleasant, rarely cold, and usually warm. Temperatures vary from 10—15 C at night and 20 to 27 C during the day in this region.
The best time of year to visit is during the spring or summer.
Cuisine
There's no shortage of places to dine on the Bodrum peninsula. Cafes and restaurants offer great local cuisine that you must sample while on land. Popular dishes include keskek, kopoglu mezes with yogurt, stuffed pumpkin flower, and Turkish sweets such as baklava. A visit to the Turkish riviera's Bodrum peninsula is a must!
Please call us today at 1 (321) 777-1707 or describe Your Vacation Vision to help you plan your fully-crewed private luxury yachting vacation! Inquire as soon as possible about your custom, crewed yacht charter.
You make the memories. We make the arrangements.