Experience Turks and Caicos Yacht Charters
The refreshing trade winds blowing from the east/northeast make for excellent Turks and Caicos yacht charters. You can experience the tropical paradise for yourself when you set sail on one of our luxury yachts.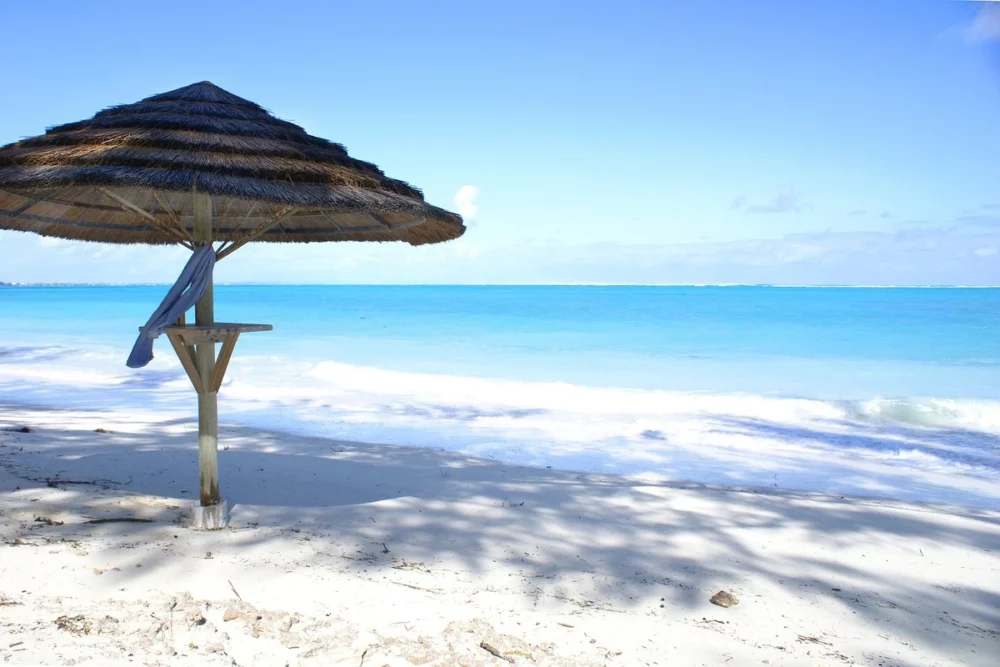 Where are the Turks and Caicos Located?
The Turks and Caicos Islands are located in the Atlantic Ocean, southeast of the Bahamas and to the north of the island of Hispaniola. The Turks and Caicos Islands are a British Overseas Territory consisting of two tropical islands: the Turks Islands and the Caicos Islands. They are situated in the southeastern part of the Lucayan Archipelago in the West Indies.
In addition, the Turks and Caicos are atop the world's third-largest coral reef. The 6,000-mile Turks and Caicos offer excellent fishing, diving, and secluded beaches near the United States.
A Brief History
Before Christopher Columbus set foot on Grand Turk, the Turks and Caicos were inhabited by Taino and Lucayan Indians. These original settlers left a rich heritage of seafaring, salt raking, and farming, which still lingers today. Words such as "canoe," "Caribbean," and "Caicos" are derived from the Arawak language.
Similarly, even the name of the country comes from these earliest inhabitants. Turks is a reference to the indigenous Turk's head cactus. Caicos is from the Lucayan term "caya hico," meaning "string of islands."
Another peculiarity passed down through the generations is a love of shellfish. This mainly includes conch, thanks to the Caicos Conch Farm, the only commercial conch farm in the world.
Why Visit the Turks and Caicos?
There are many reasons why you should visit the Turks and Caicos Islands, such as:
Beautiful Beaches
The islands are famous for their stunning white sandy beaches and crystal-clear turquoise waters. Grace Bay Beach on Providenciales is especially popular and one of the world's best beaches.
Snorkeling and Diving
The Turks and Caicos Islands offer exceptional opportunities for snorkeling and diving. The islands are surrounded by coral reefs, providing diverse marine life and underwater landscapes to explore.
Luxurious Resorts
There are numerous high-end resorts and hotels that offer luxury accommodations and amenities, making it an ideal destination for travelers seeking a lavish vacation experience.
Water Sports
The islands provide excellent conditions for various water sports activities, including kayaking, paddleboarding, kiteboarding, and sailing. The clear waters and gentle trade winds make it a paradise for water enthusiasts.
Eco-Tourism
The islands have a rich ecosystem, including wetlands, nature reserves, and bird sanctuaries. Nature lovers can explore the diverse flora and fauna, including the famous pink flamingos at the Flamingo Pond Nature Reserve.
Culinary Delights
Turks and Caicos offers a blend of local and international cuisine. Seafood is a staple, and visitors can enjoy fresh catches of the day prepared in a variety of delicious ways.
Relaxation and Tranquility
The Turks and Caicos Islands offer a serene environment for those seeking a peaceful getaway. Many parts of the islands are less crowded, allowing visitors to relax and unwind in a tranquil setting.
Cultural Experience
Visitors can explore the local culture influenced by African, European, and Caribbean traditions. There are local markets, art galleries, and historical sites to discover.
Island Hopping
The Turks and Caicos Islands consist of multiple islands and cays. Island hopping allows travelers to explore different landscapes and experiences within the same trip.
Year-Round Sunshine
The islands enjoy a tropical climate with warm weather throughout the year, making it a great destination for sun-seekers.
Wildlife | Turks and Caicos Yacht Charters
There is no shortage of wildlife on the Turks and Caicos Islands. The area is home to various sea turtles, migrating whales, schools of wild dolphins, and rare birds.
Seeing so many tropical islands ruined by careless development, the government has recently committed itself to ecotourism to protect the country's fragile natural heritage. From whale watching, snorkeling with sting rays, Jo Jo the dolphin, and touring old lighthouses – there are many things to do in Turks and Caicos.
Turks and Caicos Yacht Charters Available Now
Luxury motor yachts and sailing catamarans are available for charter in this glorious Caribbean destination. Our yacht charter specialist will help connect you with the right Turks and Caicos yacht charter for you and your party. Allow Luxury Yacht Charters to help you bring your dreams to life.
Activities | General Information
MAP – Turks and Caicos Yacht Charters

Please call us today at 1 (321) 777-1707 or describe Your Vacation Vision to help you plan your fully-crewed private luxury yachting vacation! Inquire as soon as possible about your custom, crewed yacht charter.
You make the memories. We make the arrangements.