Turks and Caicos Yacht Charters
Glorious Caribbean Yacht Cruising
About 550 miles southeast of Miami lies the Turks and Caicos, atop the world's third largest coral reef. The 6,000-mile Turks and Caicos offer excellent fishing, diving, and unpopulated beaches near the United States. Since the Turks and Caicos are far south, the climate is less affected by fronts rolling off the U.S mainland. The average low temperature in January is 73 degrees, and the average is 81 degrees. Consequently, the refreshing trade winds blowing from the east/northeast makes for excellent Turks and Caicos yacht charters.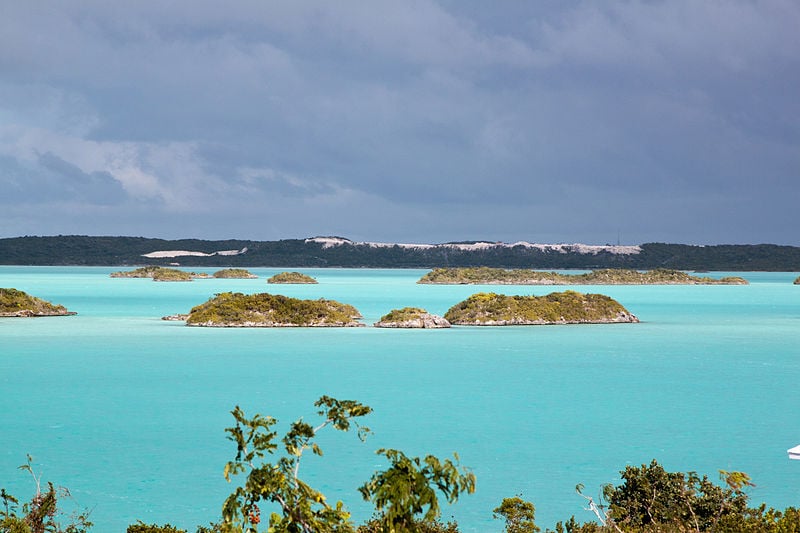 History
Before Christopher Columbus set foot on Grand Turk, the Turks & Caicos were inhabited by Taino and Lucayan Indians. These original settlers left a rich heritage of seafaring, salt raking, and farming, which still lingers today. Words such as "canoe," "Caribbean," and "Caicos" are derived from the Arawak language. Similarly, even the name of the country comes from these earliest inhabitants. Turks is a reference to the indigenous Turk's head cactus. Caicos is from the Lucayan term "caya hico," meaning "string of islands."
Another peculiarity passed down through the generations is a love of shellfish. This mainly includes conch, thanks to the Caicos Conch Farm, the only commercial conch farm in the world.
Wildlife | Turks and Caicos Yacht Charters
Sparsely populated and so far unspoiled, the Turks and Caicos Islands and their turquoise waters are a unique haven for wildlife. Marine turtles, migrating whales, schools of wild dolphins, and various rare birds are found in the area. Seeing so many tropical islands ruined by careless development, the government has recently committed itself to the path of ' ecotourism' to protect the country's fragile natural heritage. The small island nation has already established 27 national parks and protected areas to safeguard its pristine shores and coral reefs. From whale watching, snorkeling with sting rays, Jo Jo the dolphin, and touring old lighthouses – there are many things to do in Turks and Caicos.
Luxury motor yachts and sailing catamarans are available for charter in this glorious Caribbean destination. Our yacht charter specialist will help connect you with the right Turks and Caicos yacht charter for you and your party. Allow Luxury Yacht Charters to help you bring your dreams to life. We'll make the arrangements for your Turks and Caicos yacht charter. You make the memories.
Activities | General Information
MAP – Turks and Caicos Yacht Charter
Please contact us at 1 (321) 777-1707 or complete our contact form to start planning your yacht charter vacation! It's never too early, or too late to inquire about your bespoke private yacht charter.
You make the memories. We make the arrangements.