With its long coastline, gorgeous islands, and colorful culture, Turkey has plenty to offer any traveler. The best way to take in all that Turkey has to offer is to sail around the country's many bays and harbors. Here are five reasons why you should consider a private yacht rental in Turkey for your next vacation.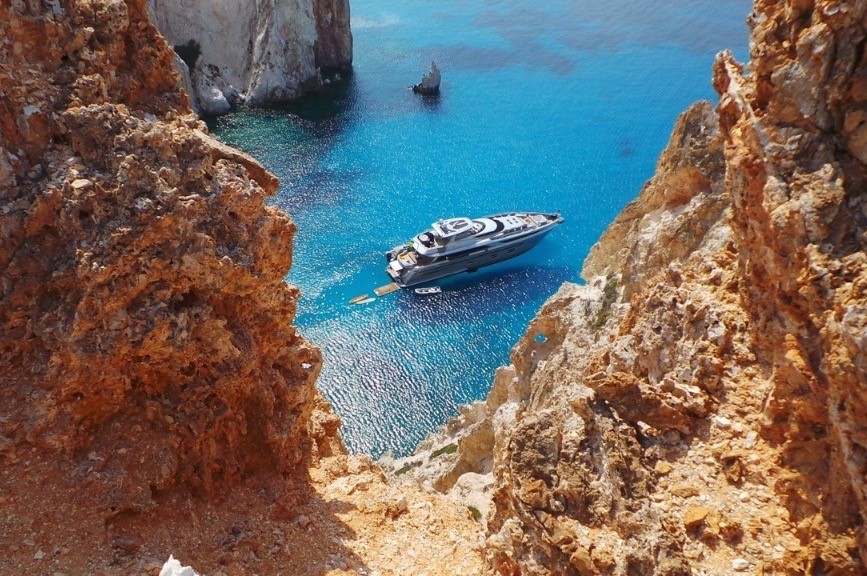 1. You can begin your Turkey yacht rental in Bodrum.

Bodrum is the third-largest city on the Aegean coast of Turkey. The area surrounding Bodrum is famous for its beaches, including those near Dalyan and Kucukkuyu (the latter being popular with nudists). A popular attraction is Bodrum Castle. It is a medieval fortress that was built partly with stones from the Mausoleum at Halicarnassus, which is one of the Seven Wonders of the Ancient World.
Bodrum is also home to some fantastic architecture. The most popular area is Halikarnas, where you can find several restaurants with seaside views and where you can watch Bodrum's nightlife. You can enjoy live music at many of the cozy bars.
2. You can sail to Marmaris, Turkey.

Marmaris is often overlooked by tourists in favor of Bodrum. However, it's just as beautiful and has plenty to see and do. Marmaris is known for its beaches, so you'll want to spend some time on them. But don't forget to visit parts of town that are inland, too. There are quite a few picturesque villages dotted along the mountainsides.
As for dining, there are tons of restaurants in Marmaris where you can get great food and drink. For example, Meryem Ana Mantı ve Türk Ev Yemekleri serves up Mediterranean, Turkish, and Middle Eastern fare at reasonable prices. If you're looking for more upscale dining options, there are plenty to choose from. If your budget allows it, try Oben Restaurant near Calis Beach for Mediterranean, European, and Turkish cuisine. Marmaris is also home to lots of shopping options, with both traditional markets and modern malls.
3. You can explore the roads and the seas, less traveled.

Turkey has an amazing variety of landscapes that range from intensely mountainous to calm waters and sandy beaches. All of which means there's no shortage of things to do when you rent a yacht in Turkey.
However, you can learn a lot about the country when you see places that are not regularly visited by tourists. The small towns nestled on hillsides offer beautiful scenery with quaint houses made from stone, narrow cobblestone streets, and great views of both mountains and the sea. Whether you're looking for deserted beaches or unique villages, it's worth sailing off into a lesser-known location.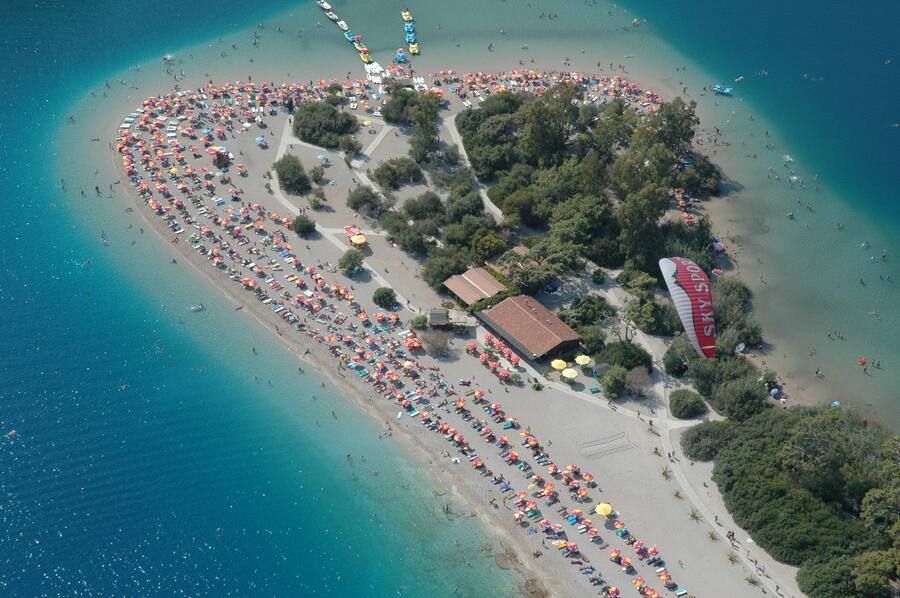 4. You can dine on incredible Turkish cuisine.

The cuisine of Turkey is very diverse, as the country is home to different cultures and ethnicities. And don't think that just because the cuisine is predominantly Middle Eastern you'll be restricted in your culinary experience; Turkey has everything from Italian food to Greek food, offering something for every taste bud. You're certain to find that Turkish cuisine has a variety of fresh ingredients that form simple yet delicious meals.
5. You can visit charming traditional villages.

Remember to visit some of Turkey's charming traditional villages as you travel. Definitely be sure to stop by one of the many markets or restaurants. The best part is that all of these destinations are perfectly accessible from where you dock or anchor. These villages are home to both local Turks and members of other ethnic groups who immigrated here centuries ago, such as Greek-speaking Pontic Greeks (from what is now northeastern Turkey) and Pomaks (ethnic Bulgarians). With their distinctive traditions and costumes still intact, these beautiful Turkish towns make for an unforgettable day trip. Your yacht rental allows you to get up close and personal with places not easily reached by land.
Yacht Rentals in Turkey
There are many yachts available for rental in Turkey. From motor yachts to catamarans, there is a yacht for you. To see some examples, visit the link below.
Contact our luxury yacht brokers at CKIM Group to discuss available yachts and itineraries for your next yachting holiday. 321-777-1707.
Please call us today at 1 (321) 777-1707 or describe Your Vacation Vision to help you plan your fully-crewed private luxury yachting vacation! Inquire as soon as possible about your custom, crewed yacht charter.
You make the memories. We make the arrangements.