A famed yacht charter destination, Liguria's Italian Riviera-di-Levante offers more than just seaside beauty. Above the crescent coast from Genoa to La Spezia, cliffs quietly nurture ancient plant life. Explore our Italian Riviera Yacht Charter Itineraries and come uncover the wines and olive oil of the Riviera di Levante yourself.
From your yacht, you can gaze up above the rocky beaches to see small terraces of grapevines and olive trees. Nearly impossible to harvest, farmers use monorail systems to lift their fragile fruit to safer ground above.
Unsurprisingly, winemakers have largely abandoned this heroic viticulture in many areas of the world. Fortunately, a small group of dedicated farmers carries on the tradition today.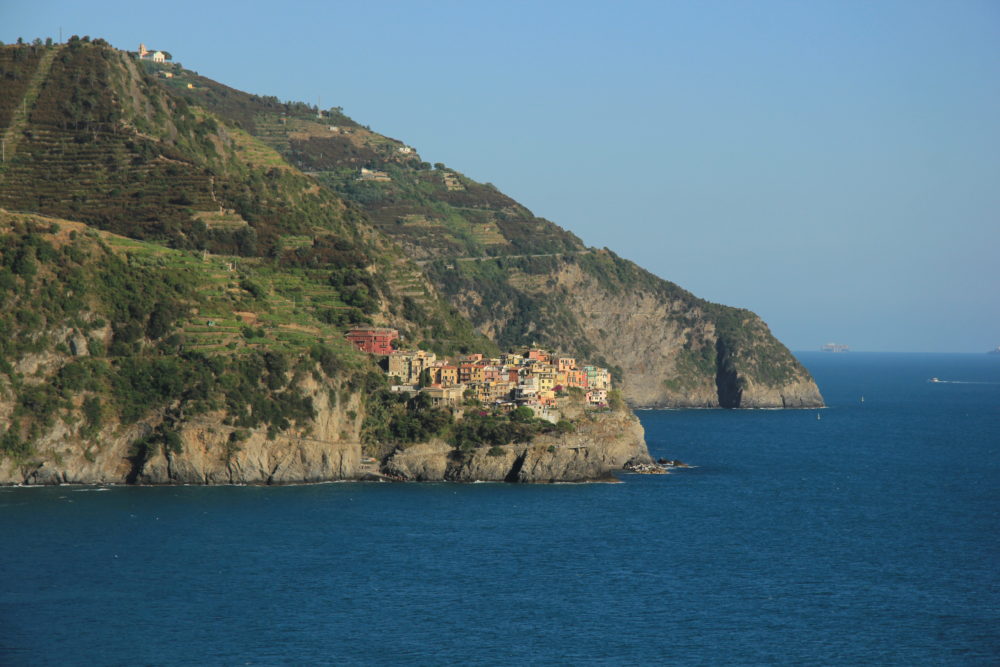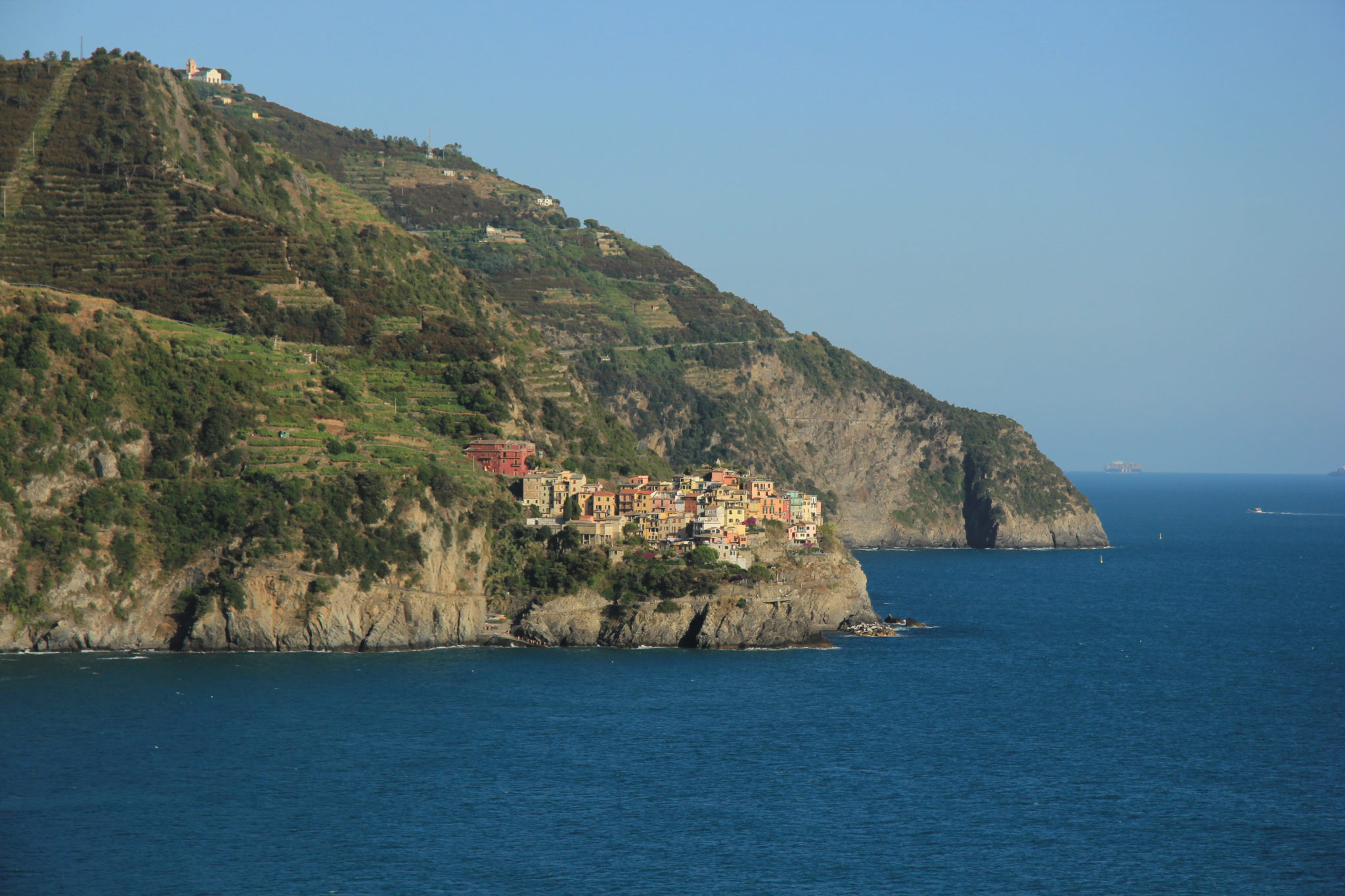 White Wines of the Italian Riviera di Levante
The wines of Liguria's east coast reflect their cooler climate and proximity to the sea below. You can almost detect the marine spray in the delicate wines grown in the clay and sandy soils of the Cinque Terre. In contrast to the wines of western Liguria, these wines are lower in alcohol and more acidic.
Without the red soils and warmer air of the western coast, Riviera di Levante wines are typically less assertive. Subsequently, grapes are often blended together, rather than made as single varietal wines. Labeled as "Bianco" or white wines, they are noticeably more subtle than most single varietal wines of the western Riviera.
Vermentino
Situated on the border of Tuscany, it's no surprise that the Riviera di Levante shares grape varieties with its neighbor. This includes Vermentino, which grows well in the Colli di Luna above the Cinque Terre, as well as along the Gulf of Tigullo near Genoa.
Winemakers commonly blend Vermentino with indigenous grapes as well as bottle it on its own. In both expressions, its characterized by citrus fruits and refreshing acidity. While visiting Italy, try a well-made Vermentino from Terenzuola or Santa Caterina.
Bosco
A native grape to eastern Liguria, Bosco is the base of many white wine blends. It provides both the alcohol and grassy notes to wines. Bosco typically combines with Albarola and Vermentino in white blends, known as Cinque Terre Bianco (white) wines.
For a taste of the area's artisanal wines, visit Possa, located right in Riomaggiore. Their wide range of high-quality natural wines will impress you.
Albarola
Albarola, from the word Albino, is another pale-skinned white grape, native to Liguria. With difficulty achieving necessary ripeness, you must blend it with Bosco and Vermentino. In these white blends, it provides acidity, apple notes, and floral aromatics.
Cinque Terre Sciacchetrà
The aforementioned trio of grapes also comprises the area's sweet wine blend, the Cinque Terre Sciacchetrà. After harvest, winemakers dry their grapes to concentrate their sugars. Next, they ferment the grapes until they reach a wine of only 10% alcohol. Finally, they stop the fermentation early to retain high residual sugar in the final wine.
Sciacchetra is rich and golden in color with honey undertones. Interestingly, it's said to have been a favorite drink of famous poets and philosophers including Pliny the Elder.
Bianchetta Genovese
You can also find Bianchetta, another thin-skinned white grape, and relative of Albarola in the Gulf of Tigullio, just east of Genoa. Easy going, and low alcohol, Ligurians drink it as table wine or blend it with other local grapes. In addition, Bianchetta's naturally high acidity makes it suitable for sparkling wines.
Bisson located in Portofino makes Bianchetta and many more great Riviera di Levante wines. Here, they create interesting sparkling, still, and sweet wines. Try a glass with a traditional piece of Focaccia, or Fugassa as locals call it in dialect.
Red Wines of the Italian Riviera di Levante
Primarily a white wine zone, eastern Liguria also makes small amounts of red blends and Sangiovese based wines. The winemaking styles are a hybrid of traditions from both Liguria and Tuscany.
Most commonly, these red blends are categorized as IGP "Rosso" (red) wines. However, red wines with at least 85% Sangiovese grapes will explicitly list Sangiovese on the label, in place of Rosso. This applies to wines with 85% or more of any one of the below-mentioned grapes as well.
Sangiovese
Sangiovese, Italy's most common grape variety also grows in the Riviera di Levante. In fact, the area's top Sangiovese wines are from the Colli di Luni (hills of the moon), right along the Tuscan border. Here, the purest expressions can resemble those of Chianti.
However, Sangiovese is most typically blended with Merlot and Canaiolo in Liguria. The resulting wines can be juicy and ripe or steer more earthy and rustic.
Canaiolo
Canaiolo is also borrowed from neighboring Tuscany. In Liguria however, it is used primarily as a blending grape, but can also be found on its own. Canaiolo makes deep and robust wines of black fruit and herbs. Subsequently, Canaiolo is a real match for red meat and wild game.
Ciliegiolo
Similarly, Ciliegiolo hails from Tuscany but has taken root in Liguria's Riviera di Levante. Ciliegiolo, which means cherry, makes softer, cherry-forward wines with lower alcohol. As in Tuscany, its almost always found in blends, rather than as a single varietal wine.
Red blends are a great choice for meat dishes and winter holiday meals. If you typically drink California reds on those occasions, you will love the wines from Italy's La Felce.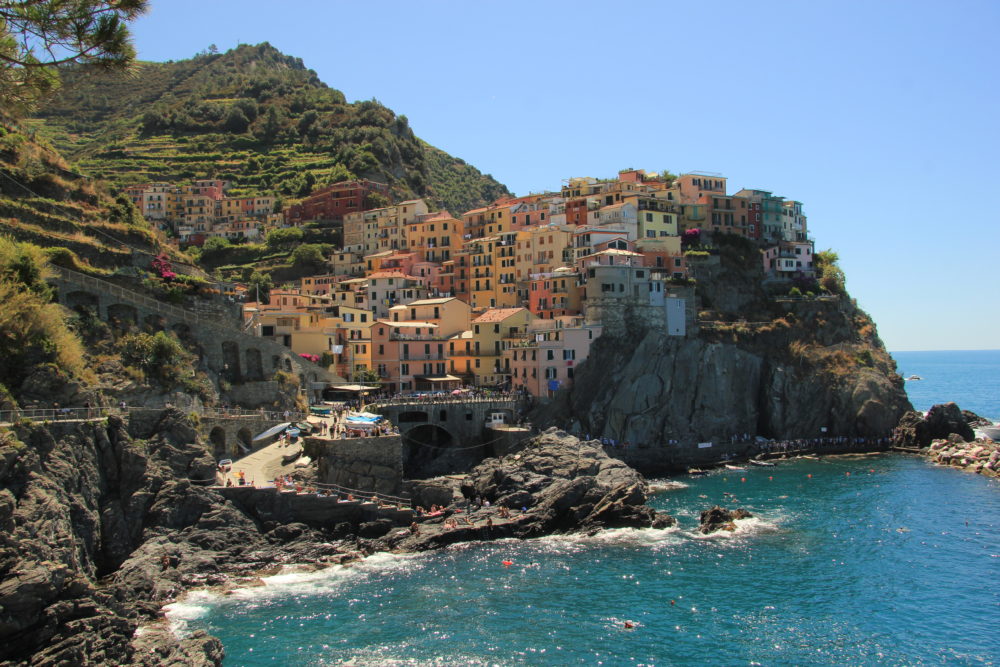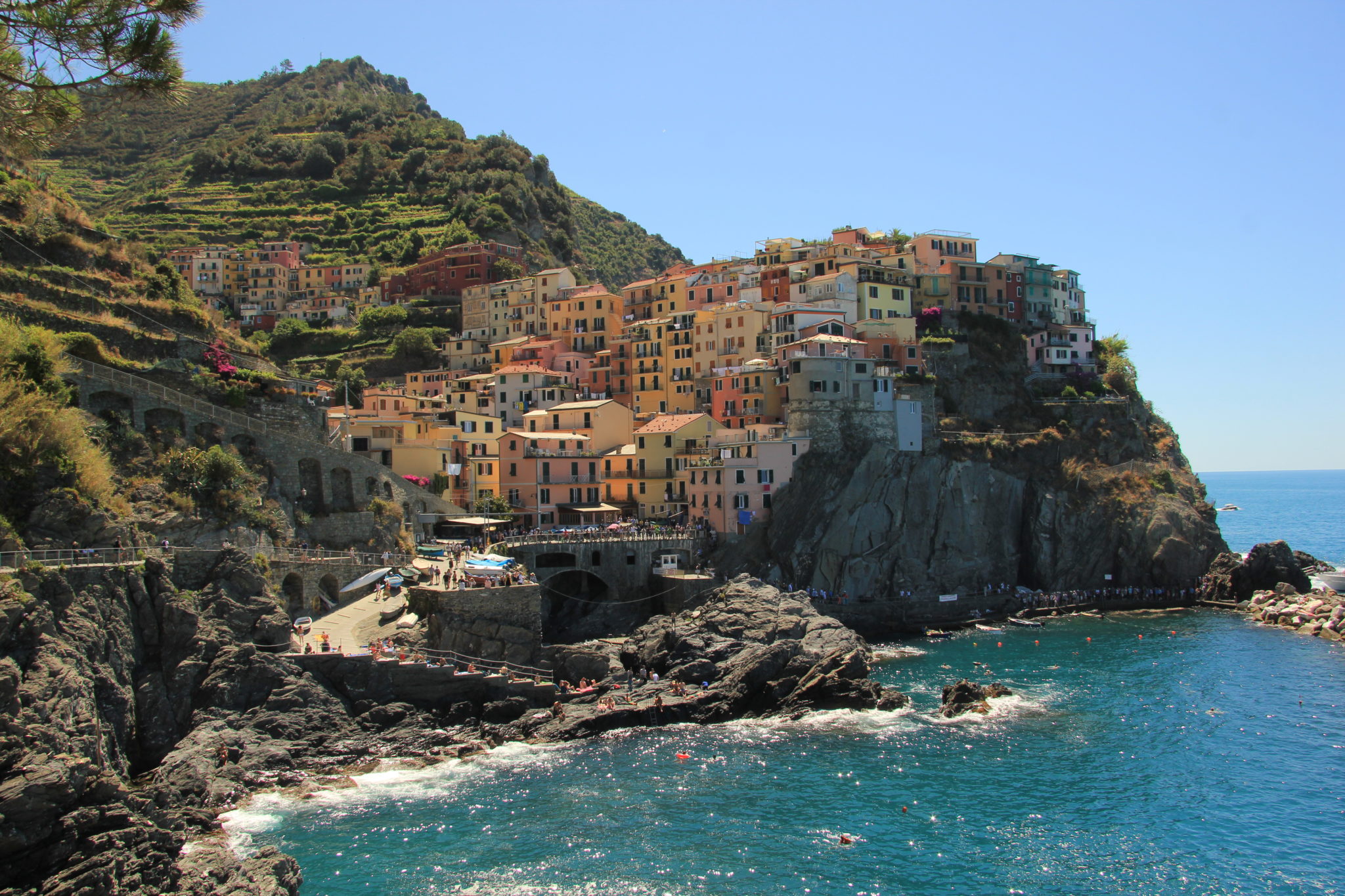 Olive Oil of the Italian Riviera di Levante
Olive oils from eastern Liguria are often blends of olives, as opposed to those monocultivars on the west coast. To bear the DOP name, Riviera di Levante Extra Virgin Olive Oil, it must contain a combination of at least 55% Lavagnina, Razzola, and Pignola varieties. The remaining portion can be other non-specified varieties.
Riviera di Levante Olive Oil is known for its low acidity, high oleic acid, and fruity nature. In general, Ligurian olive oils are milder and less spicy than those from Tuscany or Puglia. Try some over grilled fish or fresh bread, either way, it's incredible.
Hungry for more? Explore our Italian Rivera Yacht Charter Itineraries and come uncover the wines and olive oil of the Riviera di Levante.
Please call us today at 1 (321) 777-1707 or describe Your Vacation Vision to help you plan your fully-crewed private luxury yachting vacation! Inquire as soon as possible about your custom, crewed yacht charter.
You make the memories. We make the arrangements.