Over the last decade, Croatia has risen to become one of Europe's top sailing destinations. Lying on the Adriatic, east of Italy and north of Greece, it enjoys a sunny Mediterranean climate. Moreover, it has excellent facilities – modern marinas, professional charter companies, and welcoming knowledgeable local skippers. Here we look at 11 Reasons to Sail in Croatia.
Reason to Sail in Croatia | No. 1 Countless islands
Croatia has over 1000 islands, islets, and reefs. Of these, 47 are inhabited. They range from the rocky arid Kornati to lush Korčula and Vis, clad with pinewoods, olive groves, and vineyards. And in early summer, Hvar's stunning purple lavender fields fill the air with a fresh heady fragrance. Certainly, the glorious islands are the top reason to sail in Croatia.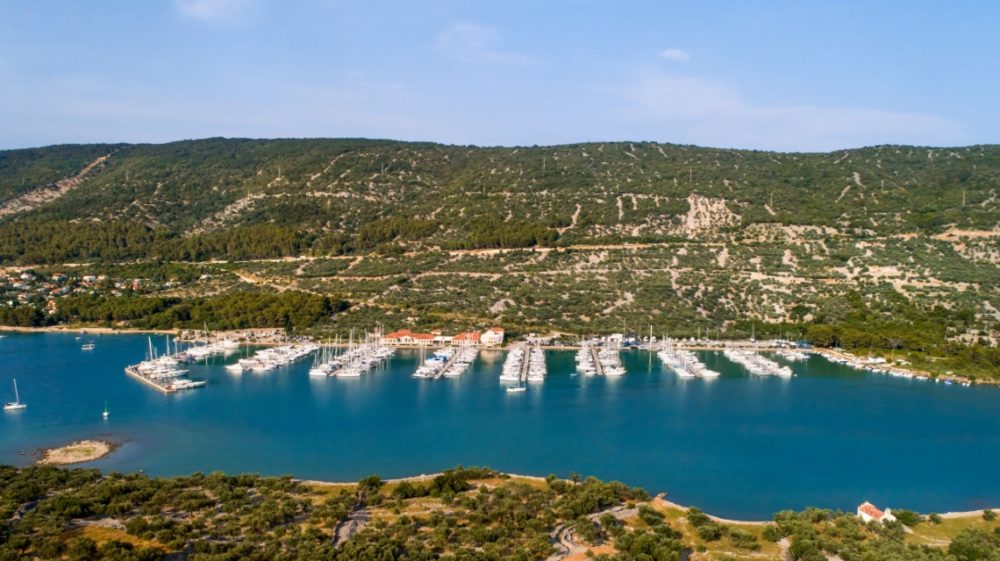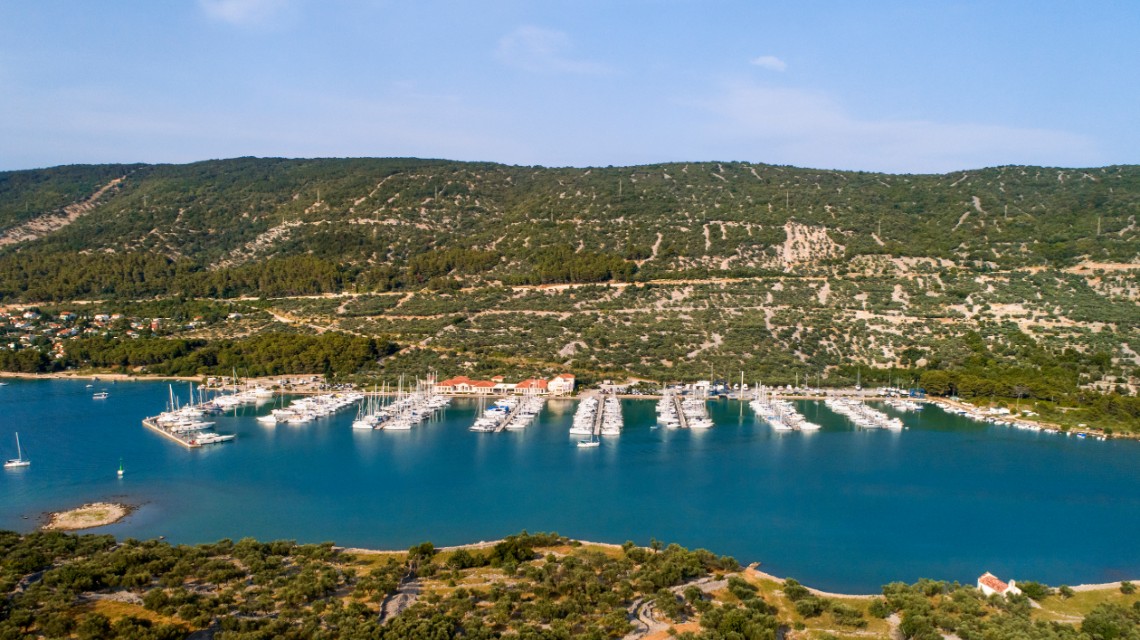 2. Clean sea
The Adriatic fills and empties completely every three years, thanks to local sea currents. As the seabed is mainly limestone rock and pebble, the ocean takes on terrific turquoise blue hues. In addition, it offers excellent visibility too, with translucent waters, ideal for snorkeling and scuba-diving.
3. Ancient ports
The Romans built some of the earliest settlements on the mainland coast, almost 2000 years ago. There's Diocletian's Palace in Split, the forum in Zadar, and the amphitheater in Pula. In fact, Diocletian's Palace is UNESCO-listed. As Croatia's top charter base, Split could be the starting point for your voyage. For culture buffs, a perfect reason to sail in Croatia.
4. Historic harbors
On the islands, you'll find picturesque harbor towns, originally founded by the Venetians to service their merchant galleys. Favorites are Hvar Town and Korčula Town, both fortified, with stone-paved piazzas and cobbled alleys. Additionally, within their walls lie beautifully preserved noble stone buildings and churches with elegant bell towers.
5. National parks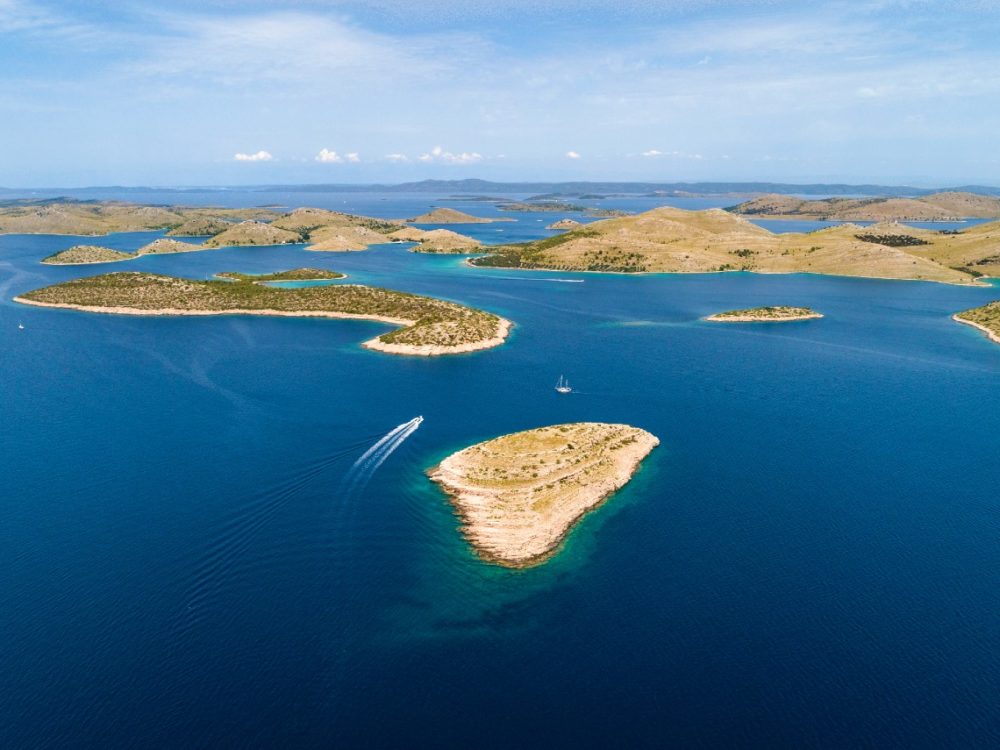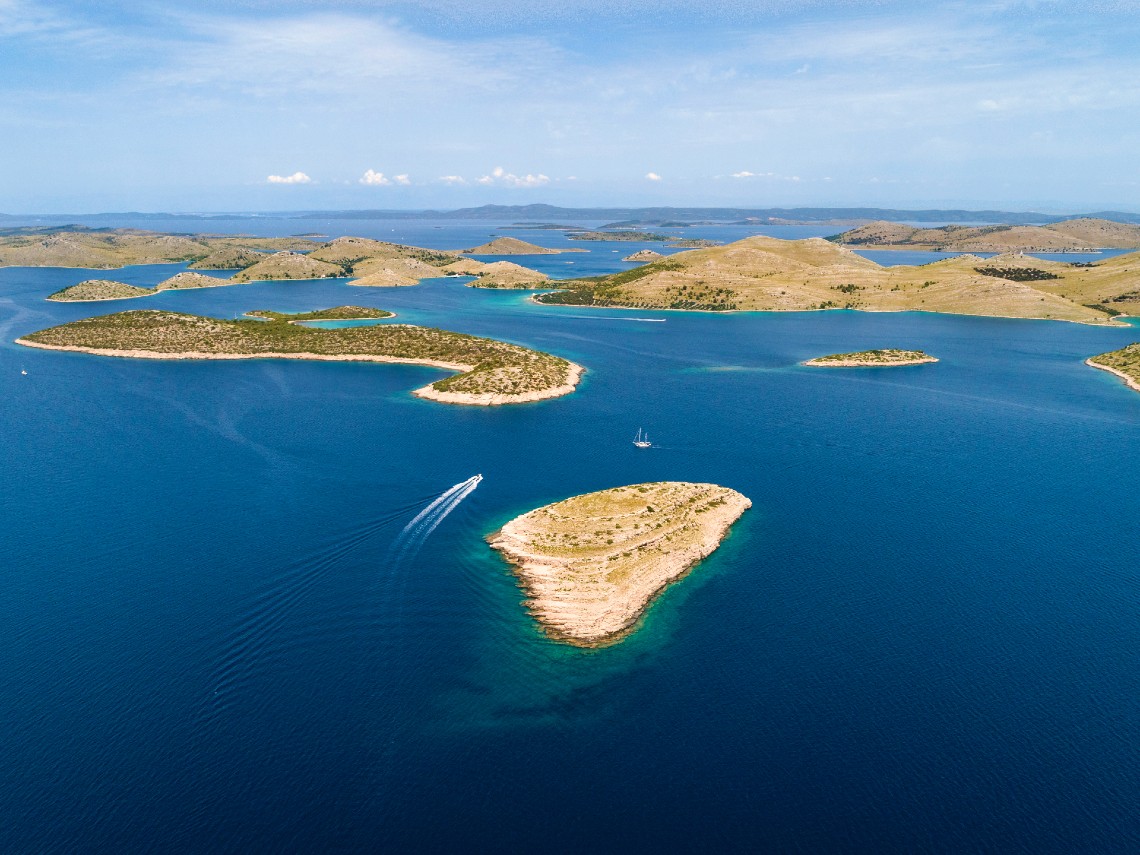 Lovingly conserved natural wonders abound here – yet another reason to sail in Croatia. In Mljet NP on Mljet island, dense pinewoods conceal two interconnected saltwater lakes. The wild uninhabited islets of Kornati NP are a paradise for escapists. And nearby, on the mainland, Krka NP sees a series of thundering waterfalls running through a deep canyon.
6. Authentic food
You'll eat well while sailing in Croatia. Expect plenty of fresh Adriatic fish, usually served simply grilled. And Venetian-inspired seafood dishes – risottos, pasta, and casseroles. In addition, you'll find excellent local seasonal fruit and vegetables, some organic, and quality olive oils.
7. of Top 11 Reasons to Sail in Croatia | Fine wines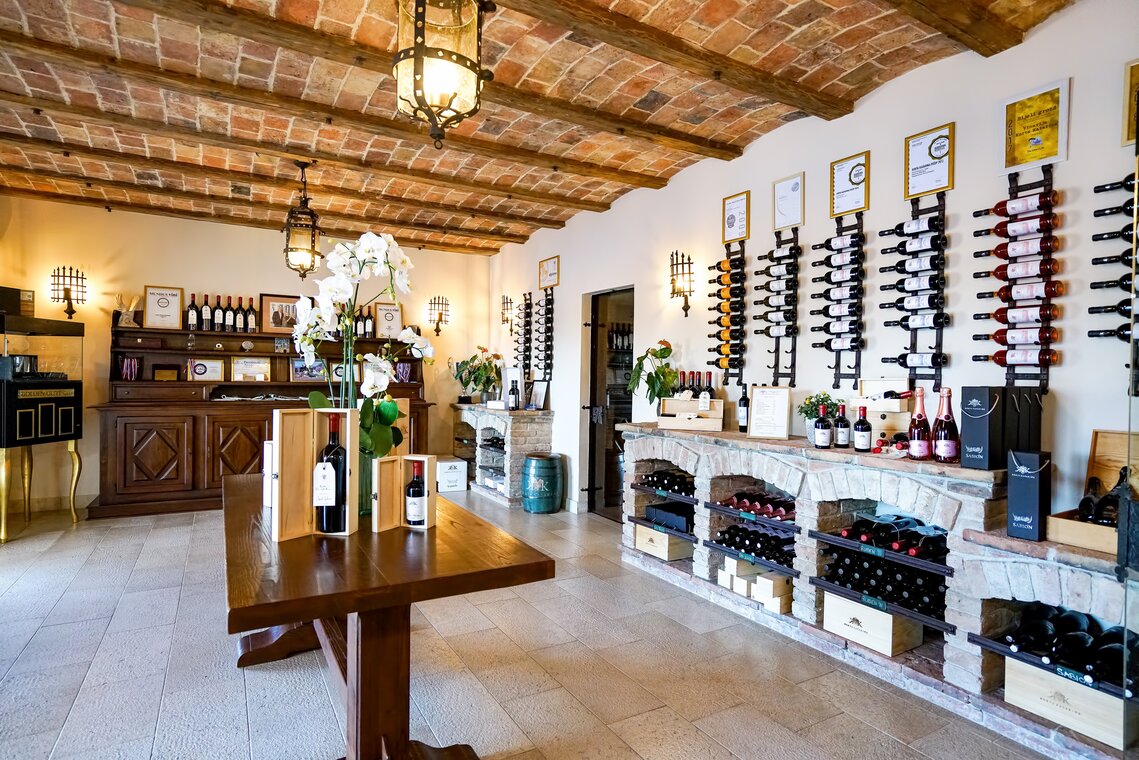 A good meal should be complemented by good wine. And there's plenty to sample in Croatia. Generally speaking, reds come from the mainland, and whites from the islands. Our favorites include white Pošip and Grk from Korčula and red Plavac from Pelješac peninsular.
8. Open-air nightlife
Star-gazers will relish balmy summer nights on the islands. If you're looking for culture, you'll find open-air concerts, theatres, and cinemas. And for party people, there are cocktail bars and beach clubs with DJs. Some of the best are on Hvar, such as Carpe Diem Beach on Marinkovac Island.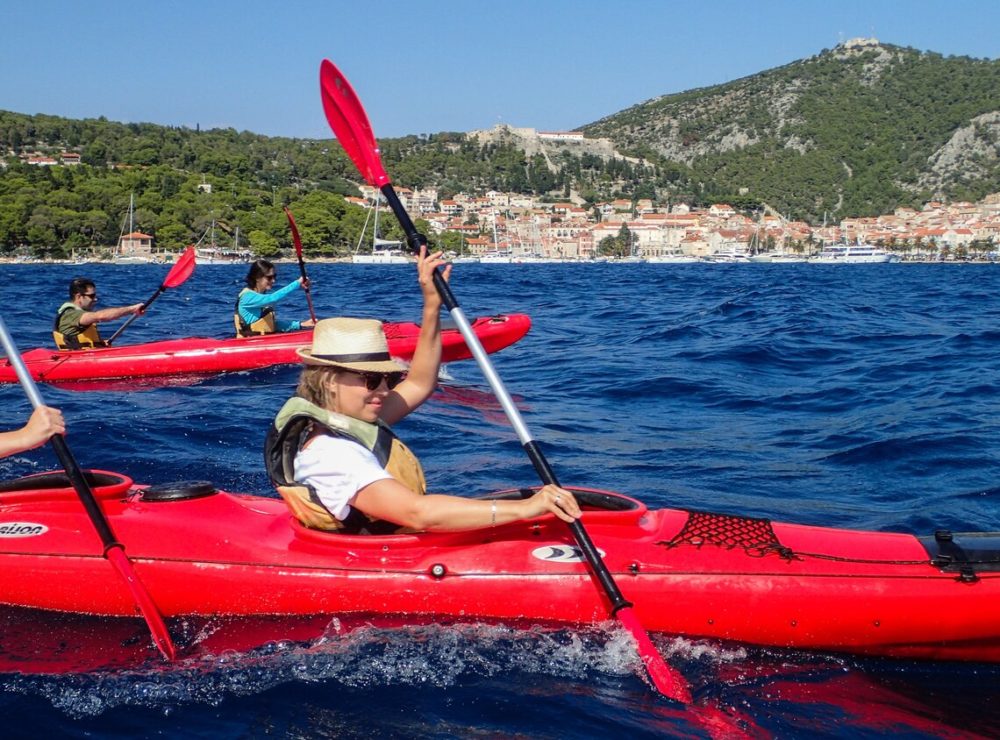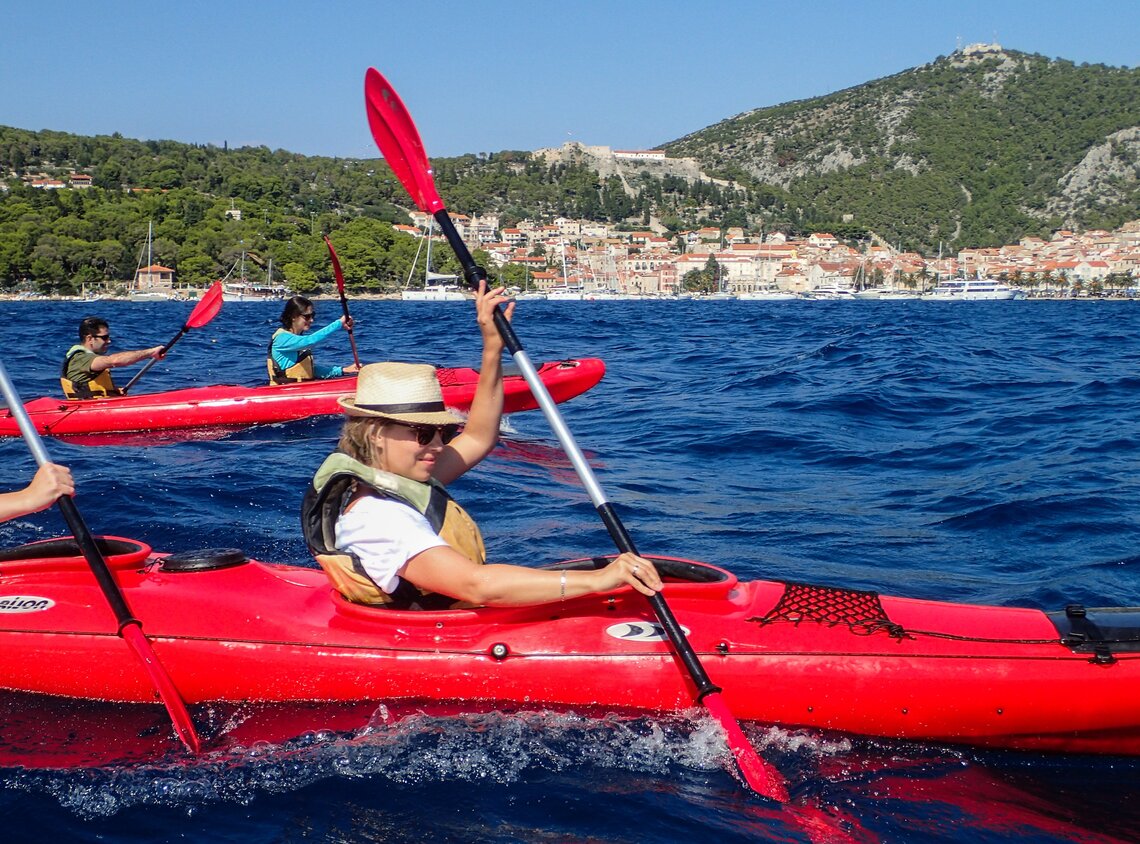 9. Adventure sports
While sailing, you'll find opportunities to try other adventure sports, such as sea-kayaking, windsurfing, scuba diving, and mountain biking. Local providers offer tuition and rental equipment. The best base for adventure sports is Bol on Brač. Yet another reason to sail in Croatia.
10. Wildlife
With its unspoiled seascapes and lush nature, Croatia is a haven for wildlife. While sailing, you may see dolphins in remoter waters, especially near Vis and Dugi Otok. In the Kornati, look out for birds of prey. Everywhere, come sunset, the air fills with the summery sound of crickets chirping – a sign of good luck.
11. Top 11 Reasons to sail in Croatia | Fair winds
Every sailor wishes for fair winds. Here on the Adriatic, the dry cooling Bura blows from the northeast and the warm damp jugo from the south. In summer, the mistral is a blissfully refreshing afternoon breeze, blowing from the sea to the land. In short, another very good reason to sail in Croatia.
In addition, you can charter from Croatia to Montenegro. Montenegro has a stunning port.
Please call us today at 1 (321) 777-1707 or describe Your Vacation Vision to help you plan your fully-crewed private luxury yachting vacation! Inquire as soon as possible about your custom, crewed yacht charter.
You make the memories. We make the arrangements.