Are you interested in vacationing on your own luxury private yacht in Croatia? You've come to the right place. We are here to help you navigate the booking process and craft your personalized, crewed, yacht charter.  Once you've decided on what timing you're looking to vacation,  you can start perusing the many fantastic choices available in Croatia. These can be adapted to suit an array of budgets, group compositions and personal tastes.  If you're ready to begin a conversation today, skip the steps below and contact CKIM Group now. Otherwise, feel free to continue reading our guide to how to charter a yacht in Croatia.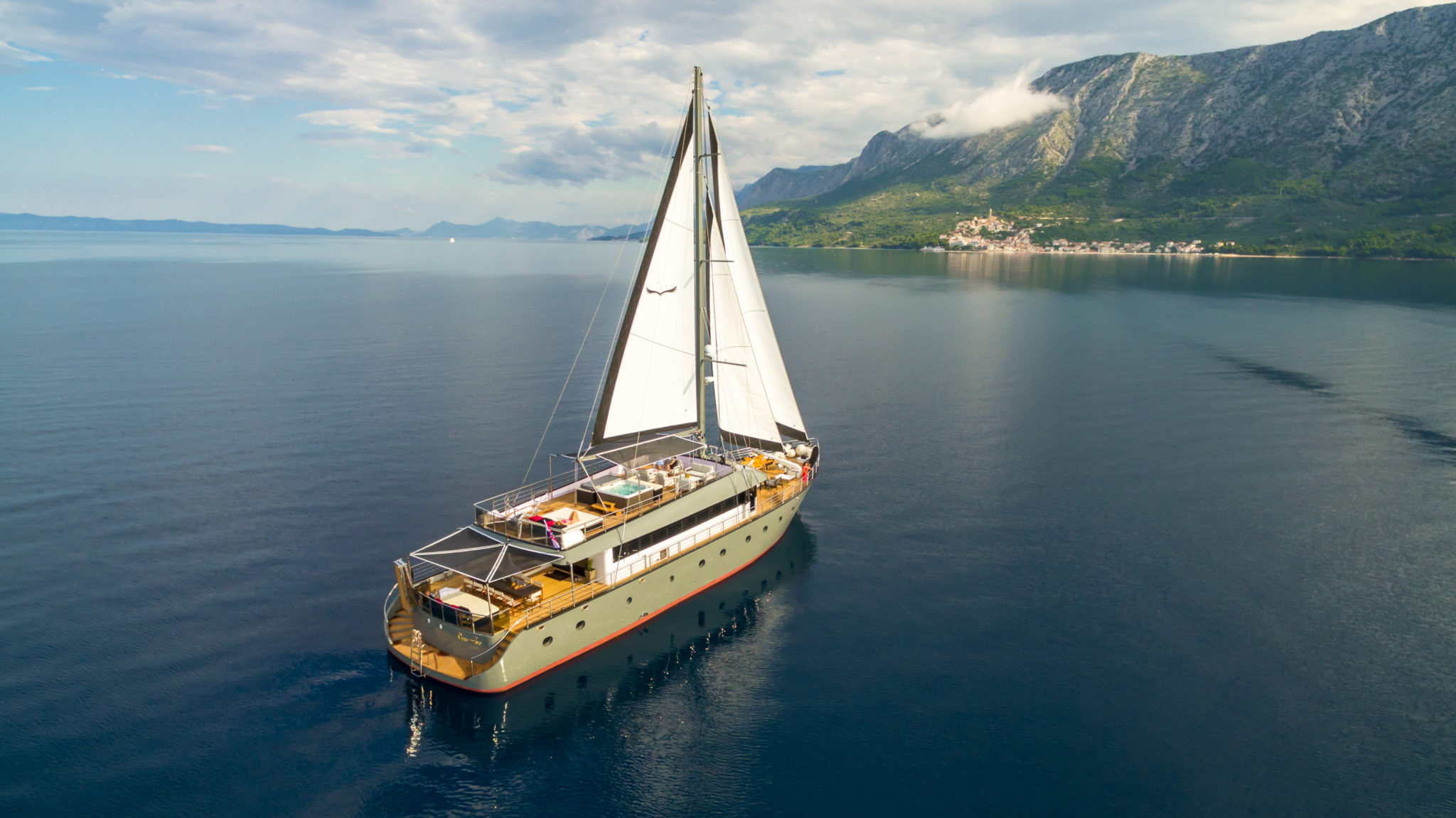 Step 1: Explore the incredible yachts found in Croatia
Head to our yacht search and browse the many yacht charters in Croatia. From there, you can begin to hone in on the top yachts you're most interested in. You're spoiled for choice in Croatia, as there are many options of boats.  You can typically charter everything from motor yachts, to catamarans, sailing catamarans, and traditional sailboats. Additionally, Croatia has fantastic motor-sailors available. Ranging from traditional wood boats, to high-tech modern models, these boats provide a unique and comfortable vacation. If you're feeling overwhelmed by the options, head to our Boat Comparison page to view the yachts side by side. We will of course help you select the yacht tailored to your group's makeup and needs. 
Step 2: Consider the types of experiences found in Croatia
Croatia's position in the Mediterranean provides an array of interesting experiences to enjoy while on a yacht charter.  The Adriatic Sea is home to many gorgeous and diverse islands from north to south. In northern Croatia, sail south of the Istrian Peninsula, visit Roman sites, ancient villages and premiere vineyards. On the water below, try windsurfing or kiteboarding. Next, you can hike around uninhabited islands, looking out for rare wildlife. Central and southern Croatia are also full of intriguing medieval cities, historic forts, and islands. Scuba, snorkel or go fishing in this well-preserved, underrated part of the Mediterranean. 
Step 3: Contact CKIM Group and Begin Planning Your Yacht Charter to Croatia
Whether you are new to yacht chartering, or very familiar with luxury yacht vacations, it's never too early to contact us. We're here to answer any and all questions you have about Croatia, or other outstanding destinations across the world. If you'd like to take a look at our FAQs before then, please see our dedicated page. You can also head to our First Time Yachter Guide for more details on what to expect. 
Reach out today and let us help you discover Croatia aboard your very own private Croatian yacht charter.