Antigua Catamaran Charter: Breath Taking Experience!
Ringed with coral reefs, the island of Antigua boasts many sandy beaches. An Antigua catamaran charter takes you to many of the 365 beaches around Antigua and Barbuda. Or, venture to St. Kitts, Nevis, or Montserrat. Let your crew cater to your needs while you sit back and relax.
Why Antigua for Your Catamaran Charter?
Although there are countless beautiful places to visit in the Caribbean, there is something special about Antigua. Luxurious yet laid-back, Antigua has loads of activities for you and your guests. Not only does Antigua have a beach for every day of the year, but also lush tropical rainforests, beautiful coral reefs, and a vibrant island nightlife. While on your Antigua Catamaran Charter, you'll have plenty to do and see.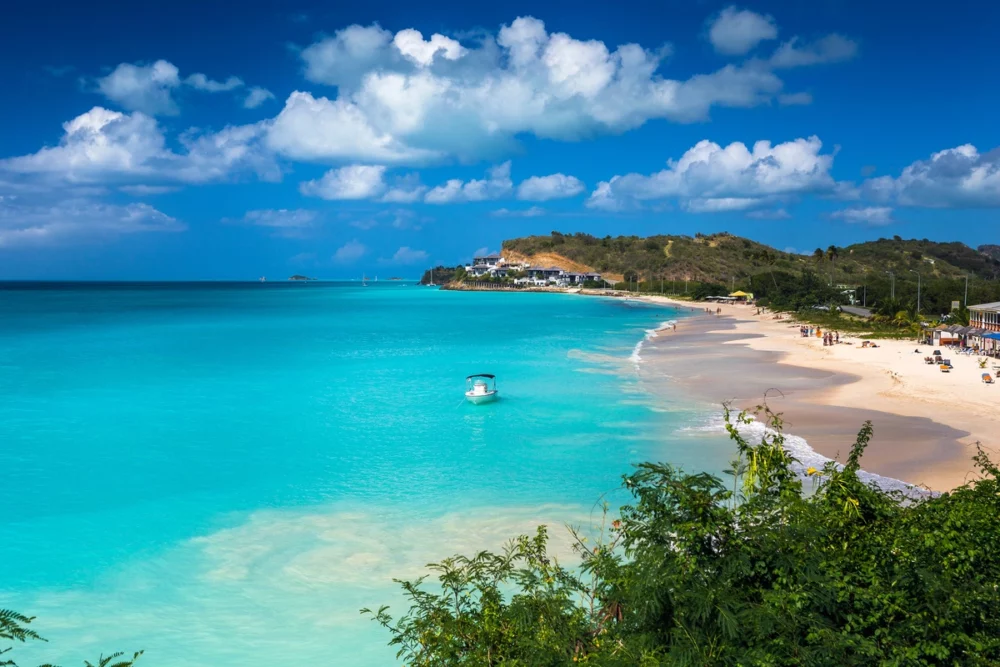 Why Charter a Catamaran?
One of the most important reasons for choosing a catamaran for charter is the space. Catamarans have roomy cabins, ample seating areas inside and outside, and extra room on the flybridge.
Not only are catamarans roomy, but they also have more excellent stability than traditional monohull sailboats. When underway, a catamaran doesn't tilt or "heel" from side to side like a sailboat. This stability makes your journey more relaxed, especially when traveling with children.
The Beaches
The 365 beaches in Antigua could take a lifetime to visit. You can start by checking out some of the most popular beaches:
Half Moon Bay
Carlisle Bay Beach
Low Bay Beach
Hermitage Bay Beach
Palm Beach
Jumby Bay Beach
Jabberwock Beach
Pigeon Point Beach
Dickenson Bay Beach
Ffreyes Beach
The Activities
There is more to Antigua than just spectacular beaches. Whether you are an avid athlete, a foodie, or simply an adventurer, there is something for you to enjoy.
Kayaking. Paddle through the lush mangrove inlets of the North Sound Marine Park and witness birds and aquatic creatures that call Antigua home. The mangroves also act as a plant nursery, thus playing an essential part in this ecosystem.
Snorkeling. Deep Bay offers some interesting underwater views. Not far from the shore, you can snorkel by the wreck of the Andes, a three-masted sailboat that sunk in 1905 in 35 feet of water.
Scuba diving. Get closer to the wreck of the Andes with scuba gear. In addition to this wreck site, Antigua has many other dive sites, including Wreck of Montserrat, Barracuda Reef, Stoney Cover, and Sunken Rock.
Jet skiing. If your yacht has a jet ski, hop on and zip around in the unbelievably blue water.
Kite-surfing. Book a lesson or two at Kite Surf Antigua if you have never tried this exhilarating sport.
Hiking. Easy trails include the Middle Ground Trail and the Shirley Heights Lookout Trail. For a more challenging hike, try the Mount Obama Pass. No matter where you hike, carry water, as the temperatures can get quite warm.
Nightlife. You will find lively nightlife in English Harbor Antigua. There are many bars to visit; many play non-Caribbean music like rock and indie. However, in St. John's, the bars offer a more tropical vibe.
Dining. Dining in Antigua is a delight. The cuisine and dining options are similar to those in neighboring Caribbean destinations. In most resorts on the island, you can find everything from cozy bars to elegant fine-dining restaurants. Regardless of where you dine, try to find some distinctly Antiguan dishes.
The Food
Antigua offers everything from traditional island fare to international dishes. The local menu includes fresh fish, lobster, pork, seasoned rice, and jerk chicken. Restaurants offer everything from Middle Eastern to Sushi to Chinese and everything in between. Of course, rum is very popular in Antigua. Try the local rum punch and see for yourself!
For an authentic culinary experience, head to Shirley Heights for their famous Sunday barbeque. Enjoy the local steel drum bands, fantastic views, and outstanding barbeque.
Thank you for subscribing to our newsletter.
Please call us today at 1 (321) 777-1707 or describe Your Vacation Vision to help you plan your fully-crewed private luxury yachting vacation! Inquire as soon as possible about your custom, crewed yacht charter.
You make the memories. We make the arrangements.