If you're looking for a truly unforgettable vacation, a luxury boat charter may be just what you need. Imagine waking up each morning to the sound of the ocean waves. Dine on delicious cuisine prepared by a private chef and explore some of the most beautiful destinations in the world. Here are a few of the best luxury boat charter vacations to consider for your next adventure.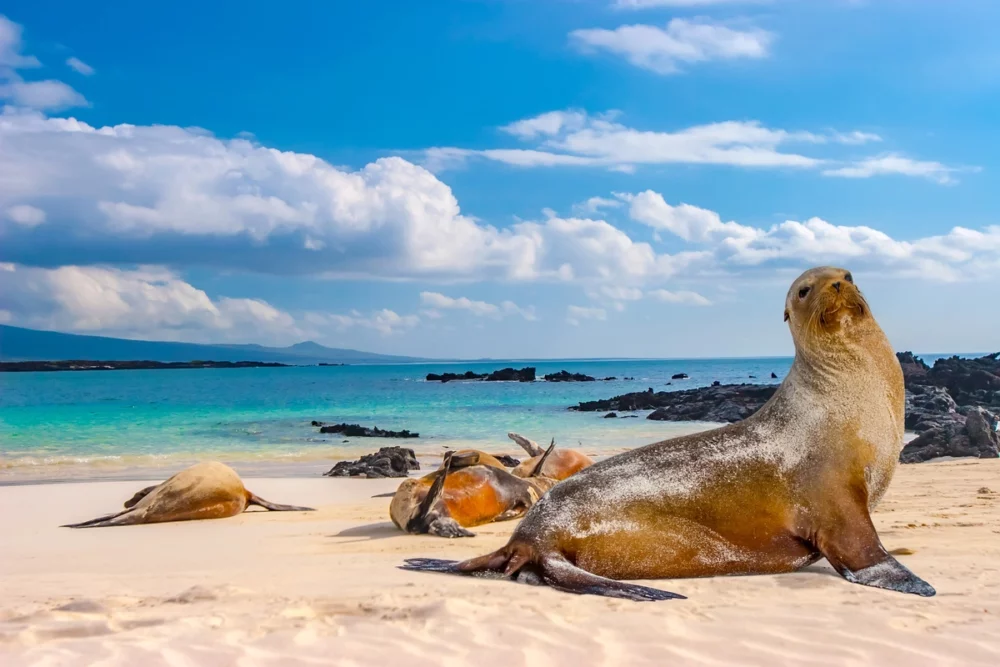 The Bahamas
A boat charter in the Bahamas takes you to a tropical paradise of islands and cays. You can visit popular destinations like Nassau and Paradise Island, with their high-end resorts, world-class entertainment, shopping, and dining. For a more relaxed experience, go to the Exumas. There you can swim with the famous swimming pigs, explore deserted beaches, and snorkel in pristine coral reefs.
In addition to the natural beauty, the Bahamas also offers a vibrant culture and history. It has influences from Africa, Europe, and the Americas. You can experience this unique blend of cultures through the food, music, and festivals, such as the Junkanoo Festival held in Nassau every December.
The French Riviera
The French Riviera is one of the most glamorous destinations in the world. What better way to experience it than on a luxury yacht? Cruise along the coast and stop in the charming towns of Nice, Cannes, and St. Tropez. Enjoy shopping in high-end boutiques, dining at Michelin-starred restaurants, and soaking up the sun on the beach.
The British Virgin Islands
The British Virgin Islands are a paradise for those who love to sail. Crystal-clear waters and gentle trade winds provide perfect conditions for a luxury yacht charter. There are countless activities to try in the BVI. Horseback ride, snorkel in warm, clear water, lounge on secluded beaches, and explore the quaint towns and villages that dot the islands.
The Galapagos Islands
For a truly unique luxury boat charter experience, consider visiting the Galapagos Islands. This remote and biodiverse destination lets you see rare and endemic wildlife up close. Giant tortoises, sea lions, and marine iguanas are just a few animals you may encounter.
The Galapagos can be visited year-round, with each season offering unique wildlife experiences and natural wonders to discover on a luxury boat charter. When visiting, see Tortuga Bay and the Charles Darwin Research Station.
The Amalfi Coast
Italy's Amalfi Coast is a dream destination for foodies and culture lovers. It is home to picturesque villages, a stunning coastline, and world-renowned cuisine. A luxury boat charter lets you explore the coast at your own pace, stopping off in charming towns like Positano and Ravello. Sample the region's famous limoncello and enjoy some of the best seafood in the world.
Croatia
Croatia's Adriatic coastline is known for its rugged beauty, crystal-clear waters, and charming medieval towns. A luxury yacht charter allows you to explore the region at your own pace, stopping off in picturesque towns like Dubrovnik, Hvar, and Split and sampling the region's delicious seafood and wine. You can also swim in secluded coves, visit historic landmarks like Diocletian's Palace, and sail to islands like Korcula and Vis.
Turkey
Turkey's Aegean and Mediterranean coasts are a paradise for yacht charters, with ancient ruins, stunning beaches, and vibrant markets to explore. Start in Bodrum, one of Turkey's most picturesque port towns, and sail along the coast to visit the historic city of Ephesus, the picturesque village of Datca, and the stunning Butterfly Valley. You can also explore the bustling city of Istanbul before or after your charter for an added cultural experience.
Greece
A boat charter in Greece takes you to some of the most beautiful and historic destinations in the world, from the idyllic islands of the Cyclades to the ancient ruins of Athens. You can visit the charming town of Mykonos, known for its vibrant nightlife and stunning beaches. Or explore the picturesque island of Santorini, famous for its white-washed houses and breathtaking views. Visit the historical island of Rhodes, or sail to the Ionian Islands to discover some of Greece's most secluded beaches.
In addition to the stunning scenery and rich history, Greece is famous for its delicious cuisine. You'll discover an abundance of fresh seafood, grilled meats, and local wines and cheeses. A luxury yacht charter lets you experience the best Greek cuisine, with a private chef on board to prepare gourmet meals using local ingredients.
Best Boats for Your Charter
Choosing the right boat for your luxury charter is an important part of creating a memorable vacation. Motor yachts offer speed and comfort, while sailboats provide a more traditional and serene experience. Catamarans offer spaciousness and stability, and gulets provide a touch of Turkish charm.
Motor Yachts
Motor yachts are the ideal choice for those who want to explore a large area in a short amount of time. They offer speed, comfort, and luxury, with amenities like onboard spas, gourmet dining, and private balconies. Motor yachts are also great for those who want to entertain guests, as they often have multiple living spaces and entertainment systems.
Here are a few motor yachts to consider:
Sailboats
Sailboats offer a more traditional and serene yacht charter experience. They provide a peaceful escape from the noise and hustle of modern life, with the gentle sound of the waves and the wind in the sails. Sailboats are perfect for those who want to disconnect and enjoy a slower pace while still experiencing the luxury of a private yacht charter.
Here are a few sailboats to consider:
Catamarans
Catamarans are a popular choice for luxury yacht charter. Sailing catamarans and power catamarans both offer spaciousness, stability, and comfort. They have multiple living areas, including outdoor spaces like decks and trampolines, and often come with water sports equipment like kayaks and paddleboards. Catamarans are ideal for families or groups of friends who want to enjoy a luxurious and spacious vacation together.
Here are a few catamarans to consider:
Gulets
Gulets are traditional Turkish wooden boats. They often feature elegant curves and distinctive blue hulls. They offer a touch of Turkish charm and culture, featuring traditional Turkish carpets, ornate woodwork, and even a Turkish hammam. Gulets are perfect for those who want to experience the local culture and history while enjoying the luxury of a private yacht charter.
Here are a few gulets to consider:
No matter your destination, a luxury boat charter vacation will be an unforgettable experience. From the stunning scenery to the world-class cuisine and accommodations, a yacht charter offers the ultimate luxury of travel. So, indulge yourself and book your next adventure today.
Please call us today at 1 (321) 777-1707 or describe Your Vacation Vision to help you plan your fully-crewed private luxury yachting vacation! Inquire as soon as possible about your custom, crewed yacht charter.
You make the memories. We make the arrangements.