A yacht charter is a great way to explore different beautiful areas of the world, not easily accessed by land. More importantly, a yacht charter allows you to venture to these far-flung islands and serene spots without packing and unpacking. Every comfort you need, including a private chef and plenty of water toys, is at your disposal. Once aboard, all you need to do is sit back, relax, and enjoy. So, whether you charter a yacht for less than a week or for longer, you will be well taken care of.
What's also exciting about yacht charters is that each trip is dynamic. Your group can decide how much or little to do and focus on specific experiences over others. Don't worry if it sounds overwhelming; CKIM Group and your yacht Captain will guide you through crafting a trip right for you. Depending on where you charter, a trip can easily span 1 to 2 weeks, but in some cases can be done in fewer days. Below, we've outlined the major factors contributing to the minimum length required to charter a luxury yacht.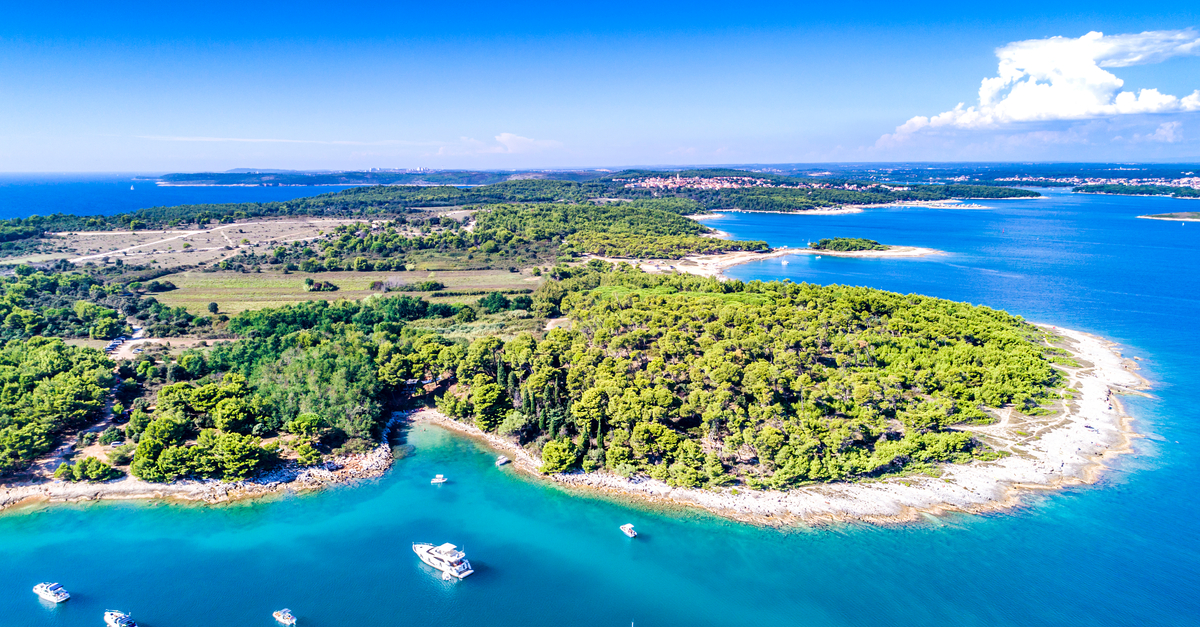 Time of Year of the Yacht Charter Vacation
Like most luxury vacations, the time of year you choose to charter is a big factor. This affects the yachts' availability, price, and the minimum charter days required. Due to the high demand for yachts over the winter holidays, typically from December to Mid-January, certain parameters are implemented.
Just as hotels require longer minimum stays, yachts do as well. During the Winter High Season, a yacht must be chartered for at least seven days, sometimes with specific start and end dates.
In addition to the Winter high season, yacht charters also have a Summer high season. While spanning a longer timeframe, there can also be length requirements for charters. The warm weather across the northern hemisphere makes the Summer peak season for tourism across the top European and North American destinations.
Yacht Charter Destination
Some yacht charter destinations better allow for yacht charter holidays of less than five days. The proximity of islands, points of interest, and ports are contributing factors. These locations are typically in the Caribbean, where groups of islands can be closer together, thus minimizing sail times and maximizing experiences for guests.
On the other hand, it is much harder to find short-term charters in the Mediterranean. Destinations like Greece, Croatia, France, and Italy warrant more time for various reasons. Distances between charter destinations can be more significant and beg for more time spent overnight. The propensity of land excursions to ancient sites also begs for longer trips. These once-in-a-lifetime trips have so much to offer on the sea and along the iconic towns dotting their coastlines.
Essential Considerations of a Short-Term Charter
While a short-term charter, less than five days, can provide a great vacation experience, there are some things to keep in mind.
A shorter-than-typical charter is almost always more expensive per day than a comparable charter of a longer length.
You will also spend part of your few days departing and returning to port, leaving fewer carefree days to explore. Most charters begin and end around 12pm.
In addition, if your flight or transportation to the port of embarkation gets delayed, you will eat into your precious vacation time aboard your yacht. Even without delays, you will be pressed for time to visit some of the must-see spots on your itinerary.
We hope this helps you in researching your luxury yacht vacation. Even if you charter a yacht for less than a week, a yacht holiday is one of the best ways to vacation in style. Please contact CKIM Group for more information on worldwide luxury yacht charters. 321 777-1707.
Please call us today at 1 (321) 777-1707 or describe Your Vacation Vision to help you plan your fully-crewed private luxury yachting vacation! Inquire as soon as possible about your custom, crewed yacht charter.
You make the memories. We make the arrangements.