Are you looking for the perfect Bahamas getaway with your friends or family? If so, there's no better way to experience what the Exumas or Abacos islands offer than on a catamaran boat charter in the Bahamas. These boats are beautiful and relaxing and have fantastic amenities and services that will make your trip unforgettable. Here are five reasons why a catamaran rental boat in the Bahamas is the way to travel!
[ci-search area=CARIBBEAN min_price=21000 form=fixed_area hull=MULTIHULL sort=-lowPrice yacht_type=SAIL]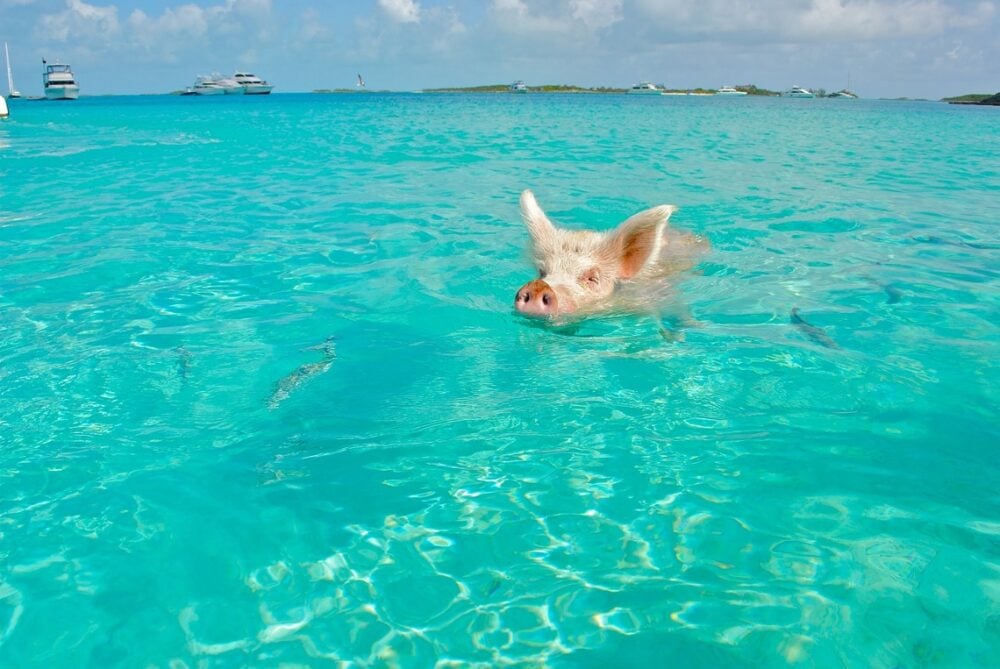 1. Luxury

Some large catamarans can accommodate up to 10 guests, with different relaxing areas so everyone can find their favorite spot. Your private chef will make whatever meals you request and snacks and drinks for your pleasure. Special diets are not a problem, either. Before traveling, you will fill out a preference sheet to specify any unique requests, allergies, or diets. You may want to enjoy every meal on your yacht, but you can also try local restaurants. In addition to fantastic food, each boat comes equipped with entertainment. There's never a dull moment with flatscreen TVs, movies, stereo music, games, and water toys.
One big and spacious boat, BLUE GRYPHON, is an 83-foot Prout catamaran that accommodates 12 guests in 5 cabins.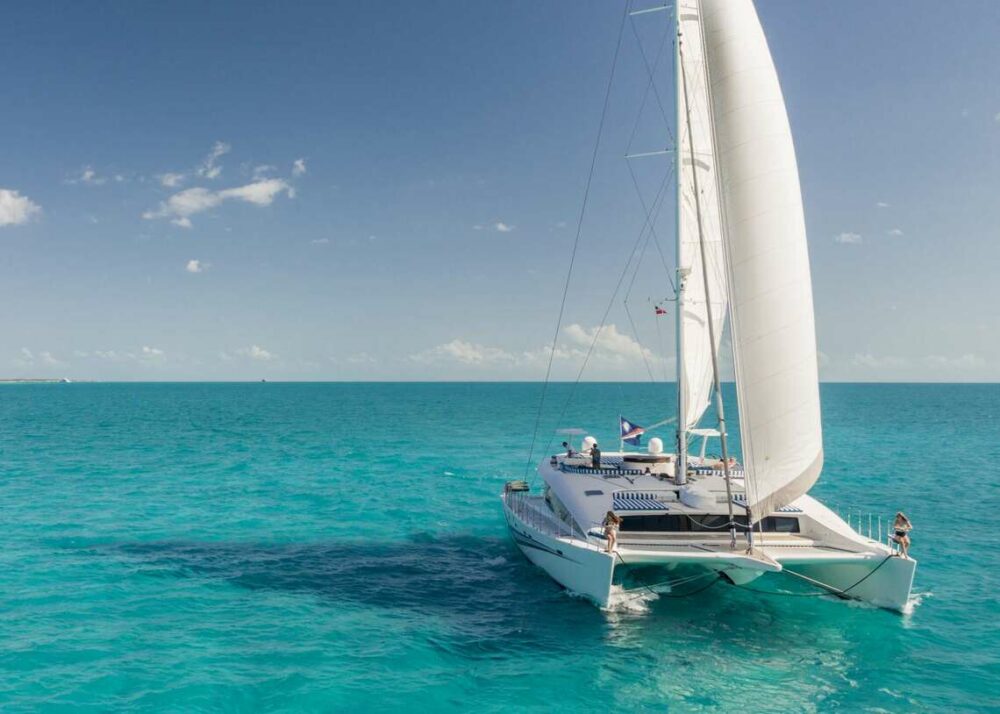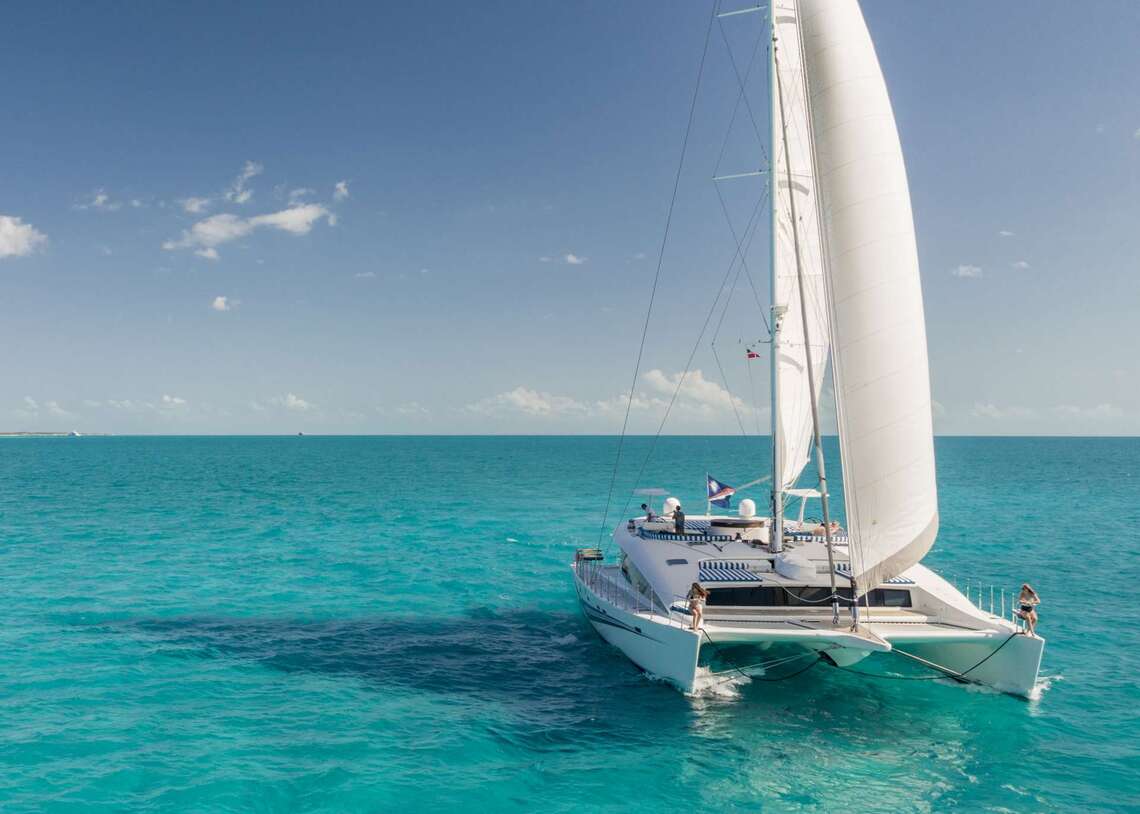 You'll also find spas in some Bahamas that offer massage, facials, yoga classes, and more. Some yachts also have yoga instructors and onboard spa services.
2. Safety | Catamaran Boat Charter Bahamas

The captain and crew on a catamaran are well-trained and fully capable of operating the boat. They know all about wind and wave direction, swells, currents, tides, and everything else you could think of. In addition, the captain knows what you need to feel safe and secure while aboard his vessel. Additionally, when compared to other boats, catamarans are much more stable because they have two hulls rather than one. Two hulls provide more stability on the water.
3. Eco-Friendliness
Nowadays, most catamarans offer guests portable, reusable water bottles that can be refilled. That way, you won't have to use many plastic water bottles. In addition, many boats offer reef-safe sunscreen guests can use while snorkeling or swimming.
Sailing catamarans, when under sail, are not noisy like motorboats. That means more peace for everyone. One of the biggest reasons people love sailing over motor boating is how peaceful it is. The smooth ocean waves rocking your boat lull you into deep relaxation. Afternoon nap? Yes, please!
4. Flexibility
Another great thing about renting your own boat is that you can go where you want when you want. Want to spend all day on just one island? No problem! Want to explore multiple islands? Go for it! A catamaran boat charter in the Bahamas will give you complete freedom over your time and location and make sure that everyone on board has an amazing time.
There's something incredibly freeing about being completely independent and having no itinerary. You can go at your own pace. With so many islands scattered throughout the area and each island offering its unique charms, there's certainly no shortage of places to visit.
5. Relaxation
Chartering a catamaran is like having your private resort, with attentive crew members and a gourmet chef to attend to you at all times. You can unwind on one of these boats from beginning to end, knowing that your needs are being met. You won't have to lift a finger.
Whether you want to enjoy a romantic getaway or family vacation, renting a yacht gives you total privacy and independence—plus lots of room to relax. There's no need to reserve multiple hotel rooms or share limited space.
Reserve Your Catamaran Boat Charter Bahamas
The number of crewed catamarans in the Bahamas is less than in the Virgin Islands. So remember to book early to receive the best selection. Call us at 321-777-1707 today, and let us help you find the right boat for you.
Please call us today at 1 (321) 777-1707 or describe Your Vacation Vision to help you plan your fully-crewed private luxury yachting vacation! Inquire as soon as possible about your custom, crewed yacht charter.
You make the memories. We make the arrangements.