Looking to plan the ultimate Bahamas escape with your crew? Well, forget about ordinary vacations and consider the extraordinary experience of cruising the Exumas or Abacos islands on a catamaran boat charter in the Bahamas. These sleek and stylish vessels offer an unbeatable range of amenities and services. Here are five compelling reasons why a catamaran rental boat is the way to go!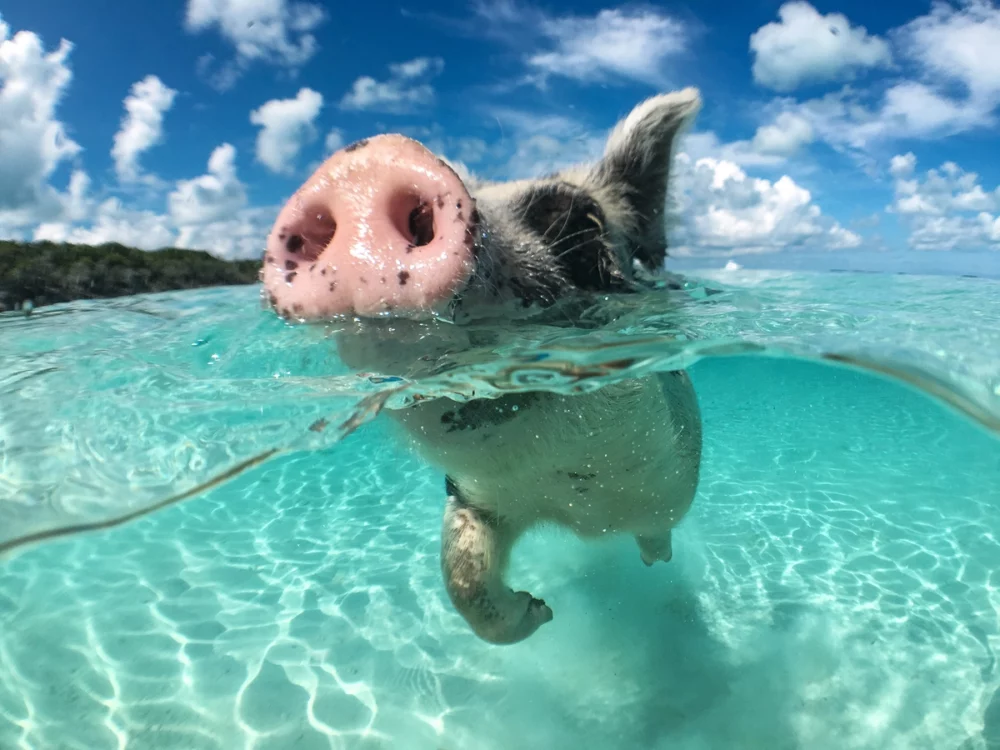 1. Luxury

Imagine this: you and your friends or family aboard a spacious catamaran with room for up to 10 guests. Everyone can claim their favorite chill-out spot, whether basking under the sun on the deck or snuggling up in a cozy nook. But the luxury doesn't end there!
Prepare to have your taste buds tantalized by your private chef, who will whip up delectable meals, snacks, and drinks tailored to your preferences.
Gluten-free? Vegan? Not a problem! Simply fill out a preference sheet before your voyage to make your culinary wishes come true.
But wait, there's more! These boats have top-notch entertainment to keep the good times rolling, including flatscreen TVs, movies, stereo music, games, and water toys.
One remarkable vessel, the BLUE GRYPHON, an 83-foot Prout catamaran, offers lavish accommodations for up to 12 guests across its 5 cabins. Some catamarans have onboard yoga instructors and spa services for the ultimate pampering experience.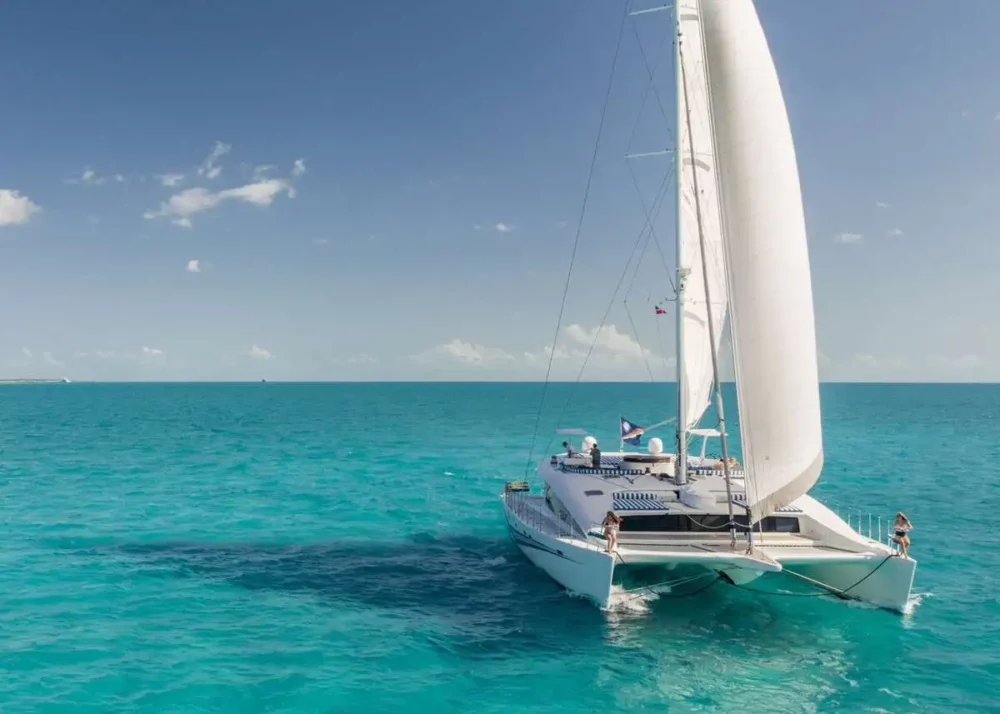 You'll also find spas in the Bahamas that offer massage, facials, yoga classes, and more. Some yachts also have yoga instructors and onboard spa services.
2. Safety | Catamaran Boat Charter Bahamas
Safety first! With a catamaran boat charter, you can rest easy. You're in the hands of a highly trained captain and crew who know their way around the waters. These skilled seafarers possess a wealth of knowledge about wind patterns, wave directions, tides, currents—you name it!
Their primary concern is ensuring your safety and peace of mind throughout your voyage. Plus, catamarans offer a distinct advantage in terms of stability. Unlike single-hulled boats, these boats have two hulls, providing superior stability and reducing the chance of any unwanted wobbling or rocking.
3. Eco-Friendliness
In this day and age, eco-friendliness is a must. Many catamarans offer guests portable, reusable water bottles, eliminating the need for countless plastic bottles. It's a small step towards reducing our environmental footprint.
Additionally, you'll find that catamarans provide reef-safe sunscreen for your snorkeling or swimming adventures. This way, you can protect your skin and the delicate marine ecosystems.
And here's another perk: when you're under sail, catamarans are remarkably quiet compared to motorboats. So instead of the constant hum of engines, you'll hear the gentle lapping of waves, providing a peaceful atmosphere for maximum relaxation. Ah, the perfect soundtrack for an afternoon nap.
4. Flexibility
One of the best things about renting your boat is its freedom. Feel like spending an entire day on a single island, soaking up the sun and exploring every nook and cranny? No problem!
Want to hop from one captivating island to another, uncovering the hidden gems of the Bahamas? Absolutely! A catamaran boat charter offers complete flexibility in time and location, ensuring everyone on board has an unforgettable time.
There's something incredibly liberating about having no set itinerary and being able to go at your own pace. Thanks to the numerous unique islands, you'll never run out of exciting places to visit in the Bahamas.
The choice is yours to make, whether it's Nassau's vibrant nightlife, the Exuma Islands' white sand beaches, or the Abacos' secluded cays.
5. Relaxation
Picture this: a floating paradise where the crew cares for your every need. You're essentially stepping into your private resort when you charter a catamaran.
The attentive crew members are there to ensure your comfort and satisfaction at all times. And let's not forget about the gourmet chef who will tantalize your taste buds with culinary delights. You won't have to lift a finger from breakfast in bed to sunset cocktails on the deck.
Feel the stress melt away as you unwind in these luxurious vessels' ample space. Whether seeking a romantic getaway or a memorable family vacation, a catamaran offers the perfect combination of privacy, independence, and room to relax.
No more cramped hotel rooms or sharing limited space with strangers. It's your own slice of paradise, surrounded by the stunning turquoise waters of the Bahamas.
Reserve Your Catamaran Boat Charter Bahamas
If you're ready to set sail, don't wait too long to secure your catamaran boat charter in the Bahamas. The number of crewed catamarans is limited compared to the Virgin Islands, so book early to ensure you have the best selection available.
Get ready to set sail on an adventure of a lifetime, where luxury, safety, eco-friendliness, freedom, and relaxation come together perfectly.
Please call us today at 1 (321) 777-1707 or describe Your Vacation Vision to help you plan your fully-crewed private luxury yachting vacation! Inquire as soon as possible about your custom, crewed yacht charter.
You make the memories. We make the arrangements.