The Exuma Islands have captivated visitors for generations. These beautiful Bahamian islands boast stunning white sand beaches and an array of inland attractions. From salt ponds and winding creeks to mysterious cave systems and hiking trails, these Islands promise an unforgettable adventure.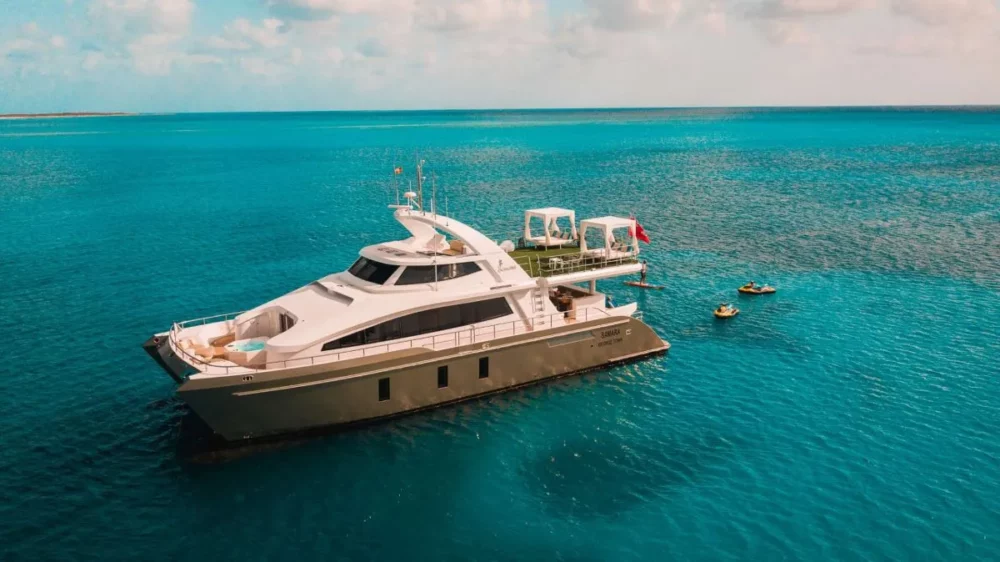 Journey through Exuma Islands' Historical Tapestry
The islands have been key in developing the Bahamas, enchanting explorers since ancient times. The Lucayan people, the earliest known inhabitants of the Exumas, were the settlers who made these islands their home.
In the 17th century, the Exumas became a sanctuary for pirates who used the islands as strategic bases. Among these legendary pirates, Blackbeard stands out, rumored to have concealed his ill-gotten treasure on certain islands.
In the 18th century, the Exumas evolved into an important salt trade center, with locals harvesting and processing this precious mineral. Today, the Exuma Islands are beacons of pristine beaches, crystalline waters, and stunning natural beauty. These islands attract visitors worldwide, eager to explore their unique wonders.
The islands have been scenic filming locations for famous movies such as Thunderball, Pirates of the Caribbean, and the James Bond series. The Exumas are now a sanctuary for luxury yacht charters, drawing celebrities and discerning travelers searching for exclusive and secluded havens.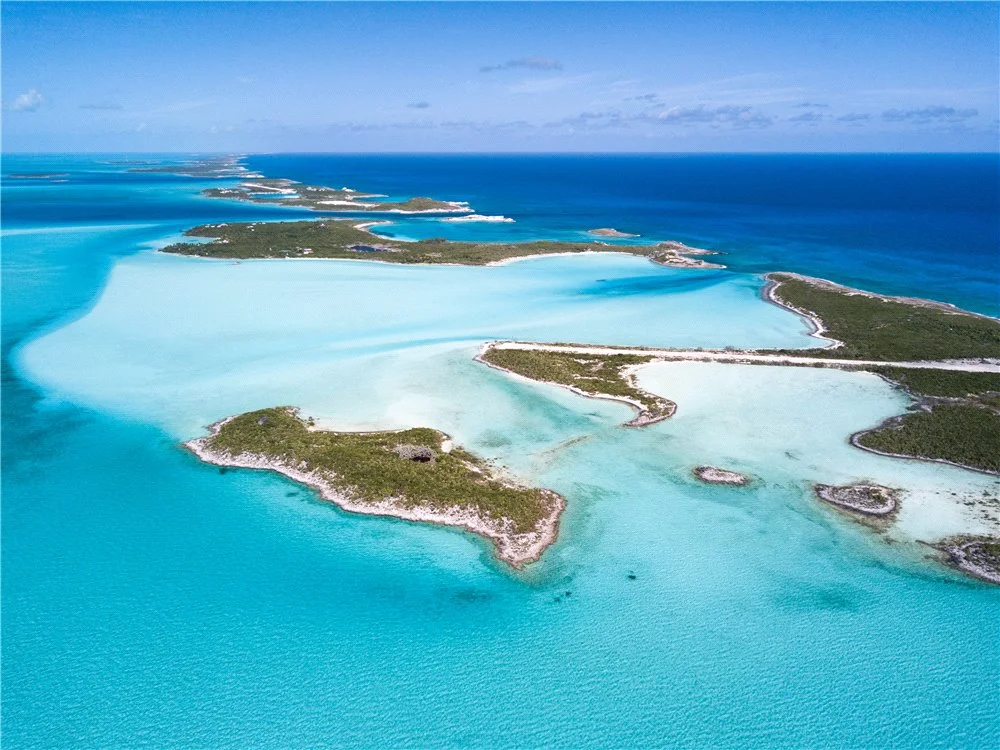 The Islands
The Exuma Islands comprise 365 islands stretching over 120 miles in the Bahamas. Each island is unique. Let us delve into a few of these captivating gems:
Great Exuma Island
As the largest island in the chain, Great Exuma Island houses the Exumas' capital, George Town. It boasts a vibrant atmosphere, tantalizing seafood delicacies, and spellbinding beaches.
Little Exuma Island
Just south of Great Exuma, Little Exuma Island offers a secluded retreat with unspoiled natural beauty. Visitors can hike to discover hidden beaches, swim in secluded coves, and explore the rugged coastlines.
Staniel Cay
A must-stop for yacht charter enthusiasts, Staniel Cay hosts the famous swimming pigs, charming visitors with their playful antics. Snorkeling in crystal-clear waters and exploring the enchanting Thunderball Grotto are additional delights awaiting explorers.
Norman Cay
This island weaves a unique tapestry with its past as a former hub for drug smuggling. Nowadays, Norman Cay exudes tranquility, offering pristine beaches and exceptional snorkeling spots.
Big Major Cay
Another island boasting extraordinary residents, Big Major Cay is home to swimming pigs. Snorkeling and diving adventures in the neighboring coral reefs complete the island's allure.
Highbourne Cay
Known for its luxurious marina and upscale resorts, Highbourne Cay is a relaxing paradise. Its stunning beach beckons sun-seekers to bask in its golden sands.
Shroud Cay
Shroud Cay attracts tourists with its beautiful natural views and unique environment. It has curving mangrove creeks that are great for exploring with paddleboards or kayaks. A pristine beach adds to the island's natural splendor.
Why Choose the Exuma Islands for a Luxury Yacht Charter?
For avid luxury travelers, the Exuma Islands are an unrivaled destination that deserves a coveted spot on any yacht charter itinerary. Here are a few compelling reasons why:
Unparalleled Natural Beauty: The Exuma Islands showcase some of the world's most incredible natural scenery. These islands boast picturesque vistas, from turquoise waters as clear as crystal to pristine white sandy beaches.
Embrace Seclusion: Unlike other popular luxury yacht charter destinations, the Exuma Islands provide a secluded atmosphere, ideal for those yearning for privacy.
Activities: Whether you seek underwater adventures like snorkeling and diving, enjoy fishing, or prefer unwinding on the beach, the Exuma Islands cater to diverse interests. Exploring underwater caves or swimming alongside friendly pigs ensures you won't be bored!
Cultural Immersion: The Islands combine history and culture, blending African and British influences evident in their gastronomy and architecture.
The Best Boats for Exuma Islands Exploration
When it comes to exploring the Exuma Islands, a variety of boats can provide a luxurious and enjoyable experience. However, power catamarans take the lead for an unparalleled exploration of these captivating islands.
Power catamarans have a unique advantage. These boats effortlessly navigate the Exumas' shallow waters. This proximity offers up-close experiences with wildlife, coral reefs, and mangroves.
Stability and comfort are features of power catamarans, so guests remain unaffected by turbulent seas. Moreover, their twin hulls provide generous space for relaxation, allowing guests to revel in the surrounding beauty while cruising through the crystal-clear waters.
For those seeking a more traditional sailing experience, sailing catamarans also present a popular option for exploring the Exuma Islands. These vessels provide a leisurely pace. Additionally, sailing catamarans have a lower environmental impact, making them a more eco-friendly choice for yacht charters. However, they may not suit guests prone to seasickness or those seeking faster transportation.
Luxury motor yachts are an alternative option for exploring the Exuma Islands, offering opulence and comfort. These vessels also provide large areas for guests to unwind and indulge in the scenic splendor, boasting larger cabins and living spaces. With greater speed and range, luxury motor yachts allow you to visit more islands.
Please call us today at 1 (321) 777-1707 or describe Your Vacation Vision to help you plan your fully-crewed private luxury yachting vacation! Inquire as soon as possible about your custom, crewed yacht charter.
You make the memories. We make the arrangements.